Electronic Arts wants to play college sports again, but the NCAA is still an ongoing hurdle. Since the retired college athletes filed a dispute and demand reimbursement for their past NCAA sports games, EA was caught amid the legal battle.
The legal dispute involved the NCAA and college athletes, and the NCAA and college conferences. Soon after, the NCAA withheld their licenses from the games.
EA stopped making college sports games in 2013. Do you want the latest updates on a new college sports video game? Check out this article now for more information!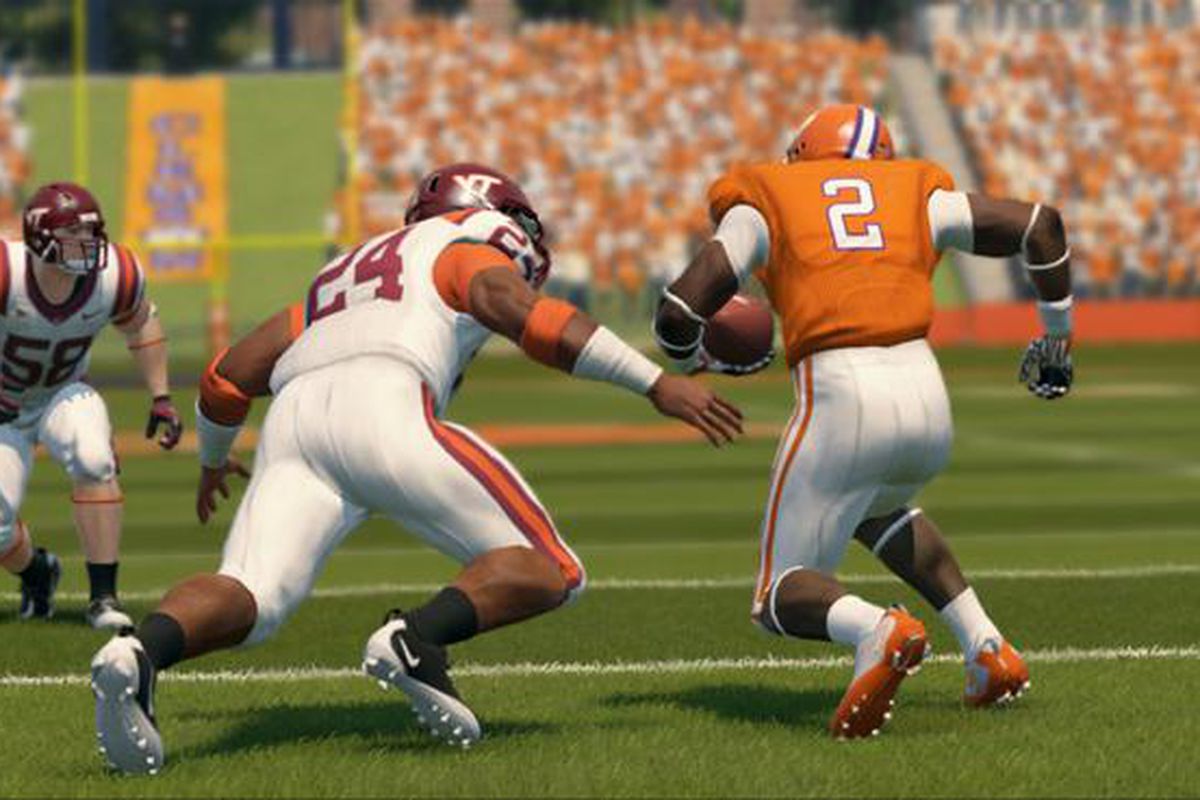 2013 Athlete's Dispute
Former UCLA basketball player Ed O'Bannon filed a lawsuit against Electronic Arts, the NCAA, and the Educational Licensing Corporation seeking compensation for college athletes who participated in video games.
The United States Court of Appeals subsequently delivered a judgment against the NCAA to reward players who played in EA games between 2003 and 2014 with an average payout of $1,237.
The battle remains unsolved a decade later. The state of California took a stand to help athletes benefit from their success, but the NCAA remains the greatest barrier stopping college sports games from returning.
Fair Pay to Play
How much is the name, reputation, and image of a university athlete worth? The concerns are front and center now that the NCAA has taken a big step towards empowering athletes to make money out of their success, under pressure from individual states supporting athletes to monetize their success.
The simple part has been agreeing to lift the ban on earning from using the athletes' identities. Determining how much athletes can make, under what conditions and metrics, and in a way that encourages fairness, is just one problem that NCAA is now willing to address.
NCAA's Proposal
The case created a new note in a continuing controversy about whether or not student-athletes should be paid. The NCAA takes a strict position on college athletes preserving their amateur status.
Students could be deemed ineligible to compete if they accept gifts and rewards or meet with a licensed lawyer. But in 2018, NCAA revealed a surprising decision that they will be allowing college athletes to take advantage of their identity, image, and likeness.
It's a shocking decision because the NCAA was adamant against student-athletes taking advantage of it somehow.
EA's Call to Action
EA Sports has long maintained that it would be willing to pay players for using their similarities and identities. EA Sports has been negotiating for $60 million to cover the 12 years the game was operating.
Suppose such compensation is permitted in the future. In that case, each student could theoretically be paid around $450 per year, assuming an annual payment of $5 million for 130 teams of 85 scholarship players in the Bowl Subdivision.
Will the Game Return?
As many legal experts have pointed out, EA Sports has only really cleared one hurdle here. While it's a major one, many other legal limitations persist.
Even so, we've heard the brand's CEO Andrew Wilson openly talking about how he'd leap at the chance to revive the college sports video games. NCAA Football game has gotten one step closer to a comeback.
With the NCAA changing its stance, both parties seem to get the green light to revive the series, but there are no further clear updates as to how or when, but both remain optimistic. Expect EA Sports to do whatever it takes to get NCAA Football 20 on the shelves by next season.
Conclusion
Here is some good news for college football video games fans. A game for college football is about to be released.
The company IMackulate Vision Gaming announced that they are creating a college football video game called, "Gridiron Champions", set to launch for PC, PS4, and Xbox One in 2020.