The Xbox 360 continues to be one of the most dominating gaming consoles within the industry. I find it very difficult to think that there would be any gaming console apart from its regular competition to topple down this titan.
With that in mind, there are a lot of reasons that I could think of as to why Xbox 360 continues to be a chart-topping success. One significant influence that I can think of is that many Xbox 360 games are still being played up to this very day.
Some of the best selling Xbox 360 games remain steady even when pitted against newly released games this year. In this article, we discuss the following highly-rated Xbox games:
Kinect Adventures
Grand Theft Auto V
Call Of Duty: Modern Warfare 3
Call Of Duty: Black Ops
The Elder Scrolls V: Skyrim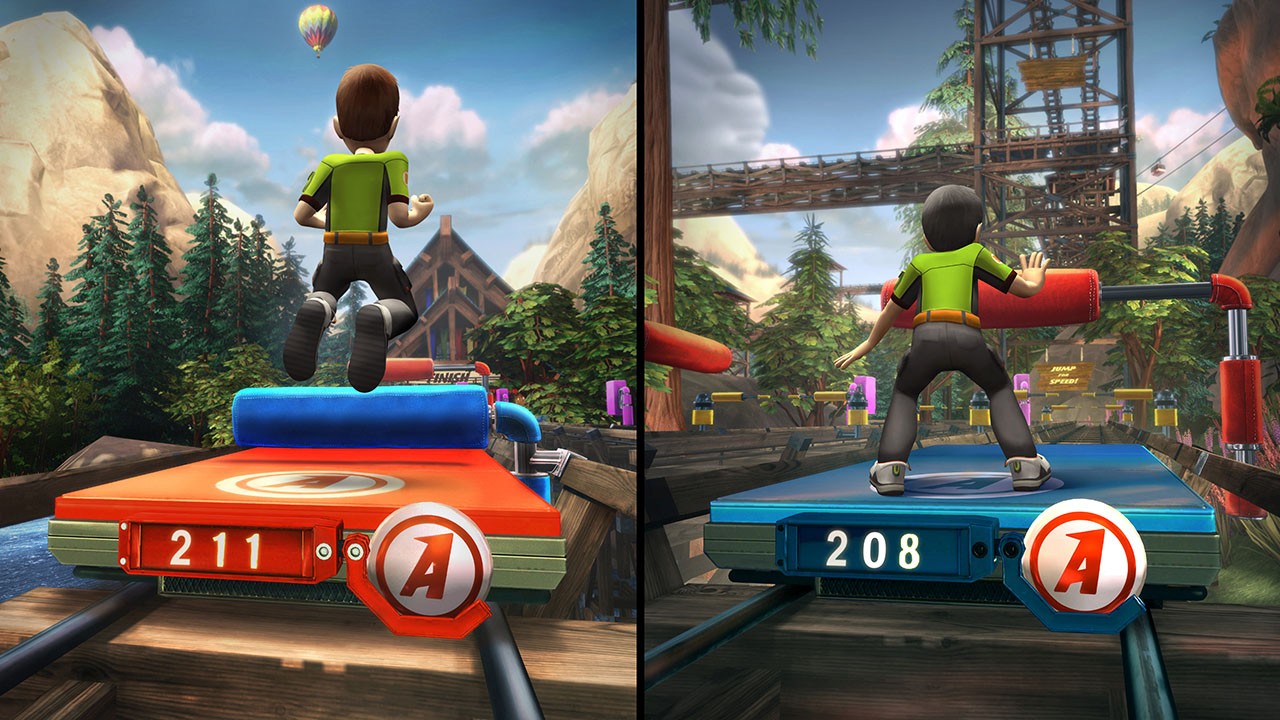 Kinect Adventures
Kinect Adventures is a popular sports video game by Microsoft Game Studios. The game was released for the Xbox 360 and has sold over 24 million copies since.
The game uses the Kinect motion camera to capture our movement and portrays it on the screen. This allows us to do different movements within the game.
The game supports Xbox Live multiplayer, so we can always invite our friends online to join us when we play the game.
At times, the camera on the device would regularly take photos of the players and is saved in a storage device. This feature makes it easy to produce a souvenir when we play the game during parties and social events.
More About Kinect Adventures
Kinect Adventures features about five different mini-games for us to play. The first one – 20,000 Leaks is all about players positioning their extremities to try, plug the cracks, and prevent further leakage. The game slowly progresses in difficulty, and the ultimate goal is to earn Adventure pins by filling at least five cracks.
Another popular mini-game found in Kinect Adventures is River Rush. Another player and I get to stand on a raft and must work together while collecting adventure pins through the raging rapids. This is one of those games where you need to be both in sync with each other, or else you lose a lot of adventure pins.
Other mini-games in Kinect Adventures include Rally Ball, where we use our limbs and heads to hit balls, while Reflex Ridge is inspired by track-and-field. Lastly, Space Pop is all about popping the bubbles to earn adventure pins.
Grand Theft Auto V
Grand Theft Auto V is an action-adventure game that I'm sure everyone has heard about. It is one of the best-selling video games of all time and one of the most well-known titles within the franchise.
GTA V proved to be quite popular with both fans and critics that it garnered up to $800 million in sales on the first day of its release and reached $1 billion on the first three days.
The game surpassed many crowd favorites, and we were all surprised at how good the game was as marketed by its publishers. Released in 2013, GTA V follows three criminals who re-enter the crime world after being pressured by a corrupt government and several powerful criminals.
The game is set in the fictional state of San Andreas and in a city called Los Santos, which is very reminiscent of Los Angeles. GTA V is played from a third-person perspective or switch up using a first-person perspective.
More About GTA V
GTA V has received multiple nominations and has won countless awards, including Game of the Year, Best Soundtrack, Studio of the Year for its developer, Character of the Year, Best Technology, Best Design, and many more. This iconic game will forever be etched as one of the best selling Xbox 360 games and one of the most popular games ever sold.
The game also features an open world and can be freely explored right at the start of the game. I can go to the farthest areas without worrying about certain restrictions or quests to unlock the area.
Through the open game world, we can engage in different activities such as scuba diving or drive around town while listening to the radio. Other times, I go around purchasing properties or upgrading weapons and modifying my vehicle or even changing my outfit and getting inked.
Call Of Duty: Modern Warfare 3
Call of Duty: Modern Warfare 3 leads the charge as one of the franchise's best selling Xbox 360 video games of all time. Developed by both Infinity Ward and Sledgehammer Games, CoD: Modern Warfare 3 was released in 2011for on the Xbox 360 and sold over 6.5 million copies within 24 hours.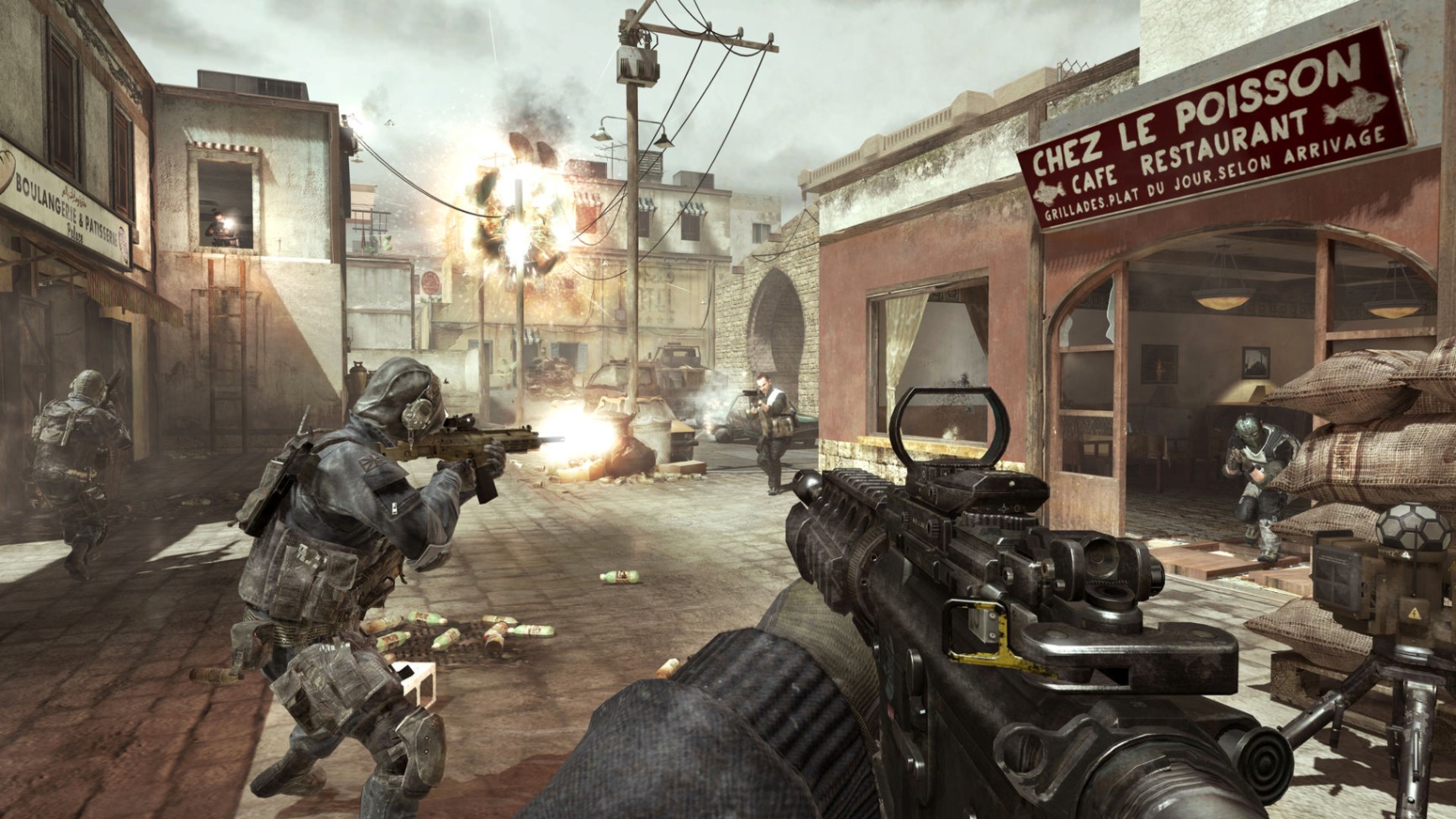 The game grossed over $400 million, making it one of the most successful video game launches. Modern Warfare 3 follows immediately after the final mission of Modern Warfare 2.
The game follows a squad of soldiers on the hunt for a Russian terrorist who has been leading the terror attacks all over Europe that is bound to create tension that might cause a war between countries.
The game has received positive reviews and praise for its highly detailed graphics and modern gameplay. The game has won several accolades, including Best Shooter and Action Game of the Year, among others.
More About Call Of Duty: Modern Warfare 3
Many people do not know that Modern Warfare 3 had an exclusive special edition version for the Xbox 360 that had a 320GB hard as a collector's item.
From what I've discovered, this limited edition contained a copy of the game, custom wireless controllers, custom sounds when turning the console on and off, as well as a subscription for Xbox Gold Live. What I love about the game is that it featured a lot of game modes.
This includes the campaign, cooperative mode, multiplayer, the Special Ops mode that started with Modern Warfare 2, and the online service for online multiplayer called Call of Duty: Elite. This feature greatly helped the game's success as we could connect and invite friends over online for multiplayer modes.
Call Of Duty: Black Ops
Call of Duty: Black Ops is another entry of the Call of Duty franchise into our list of best selling Xbox games. This first-person shooter game was released for the Xbox 360 in November of 2010 to huge success.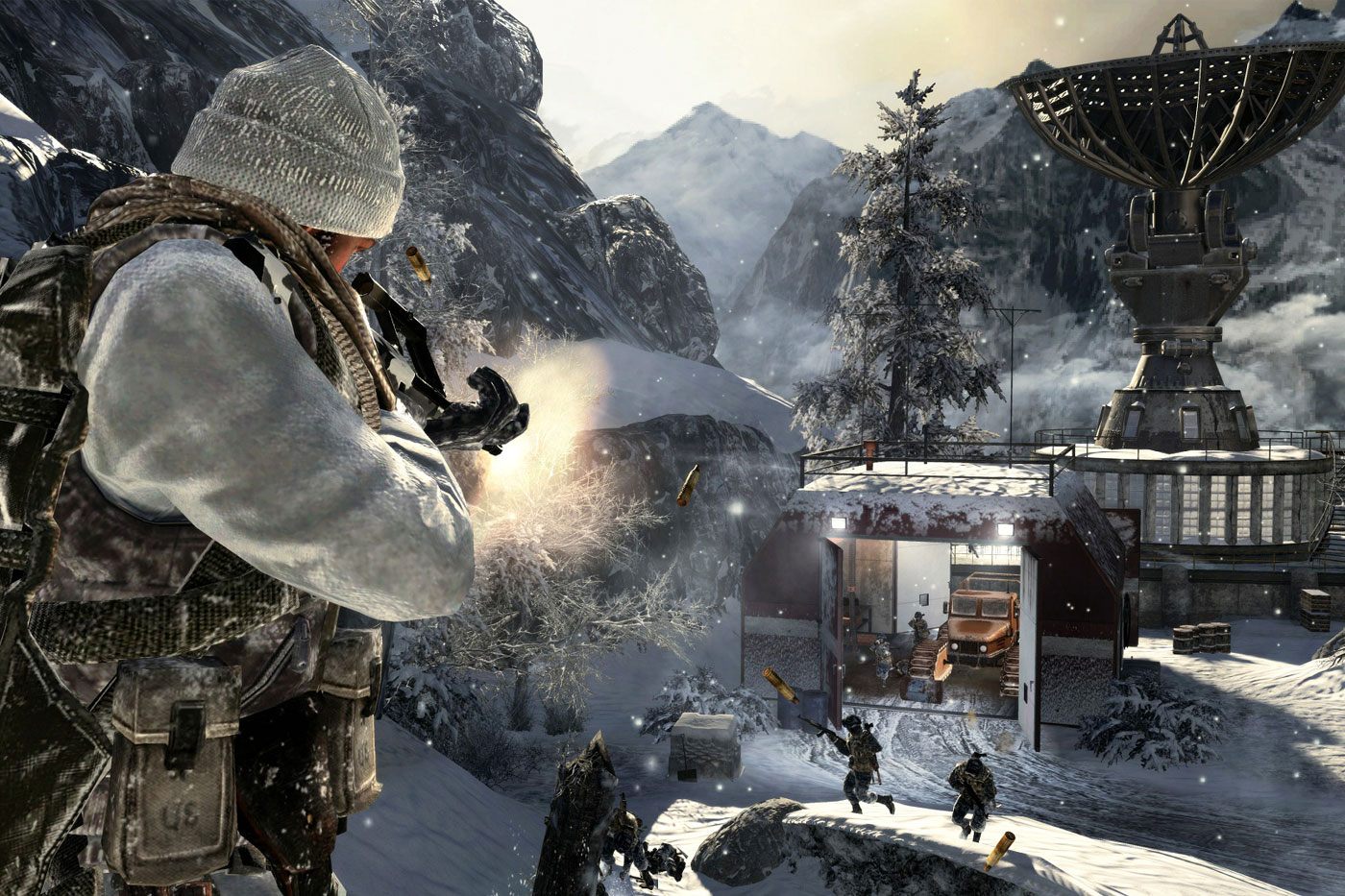 The game sold over 5.6 million copies on the first day of its release and ballooned to over 25 million copies within a year. The game was also a critical hit and was heavily favored by many award-giving bodies within the gaming industry.
Ultimately, Black Ops was nominated for several awards. Black Ops was named by GameSpot as Xbox Live's top title of 2010.
More About Call Of Duty: Black Ops
Call of Duty: Black Ops follows a CIA operative story as he tries to remember key important details while captured during a mission. This information is key to protecting the United States from a chemical attack by sleeper agents across America.
Set in the Vietnam War years, we were treated to 14 different maps and improvements to the game's overall mechanics and graphics.
What truly made this game successful to me is the added game mode called Zombies, where I invite friends over online or have a split-screen two-player mode and play a cooperative zombie game.
The Elder Scrolls V: Skyrim
The Elder Scrolls V: Skyrim is one of the franchise's best-selling entries of all time. The game follows a player-created character known as the Dragonborn on a quest to save the world from a dragon known as Alduin.
As the fifth entry to the franchise, I find it very interesting that this game was completely rebuilt using the Creation Engine for a unique open-world experience.
Developed by Bethesda Game, Skyrim was launched for the Xbox 360 alongside many other platforms in 2011. Up to this very day, the game continues to be one of the most popular entries of the franchise.
The action RPG has sold over 30 million copies and still provides some of the best gaming experiences to this very day.
More About The Elder Scrolls V: Skyrim
Skyrim may have been known for its hilarious "You're Finally Awake" meme, but the game itself is pretty fun to play, especially when I get to play the game's official mod with friends.
Bethesda created an official mod named The Fall of the Space Core alongside Valve to much fanfare, which began a wave of different mods for the game.
Mods are often played since they offer features like better stability and performance. I usually go to Steam to find a good mod of the game.
Conclusion
The Xbox 360 remains one of the most solid gaming consoles to be produced. It has maintained many high-quality games in its repertoire and continues to dominate the charts even after many years.