Are you fond of watching extreme sports that feature motorbikes? I know it's a bit dangerous to do especially if you don't have the proper training which is why I'd rather play games that simulate such an experience. This is also the reason why I was searching for one on my mobile device and discovered Xtreme Motorbikes.
Xtreme Motorbikes is a mobile simulation game where I control a character riding a motorbike and explore an open world while performing different stunts to earn coins. I get to experience what it feels like to drift on busy highways or fly off a platform to land on another without fearing for my life.
For those who want to learn more about this amazing game, I have a full guide on how you can play the game, how to get coins, what to do when you're playing the game, and more. Check it out below.
Don't Forget to Modify Your Bike Before Playing the Game
Take Full Advantage of the Early Game to Practice
Turn the Video Settings to Low or Medium Quality
Perform Stunts to Earn Coins
Be Careful Not to Hit Walls and Other Vehicles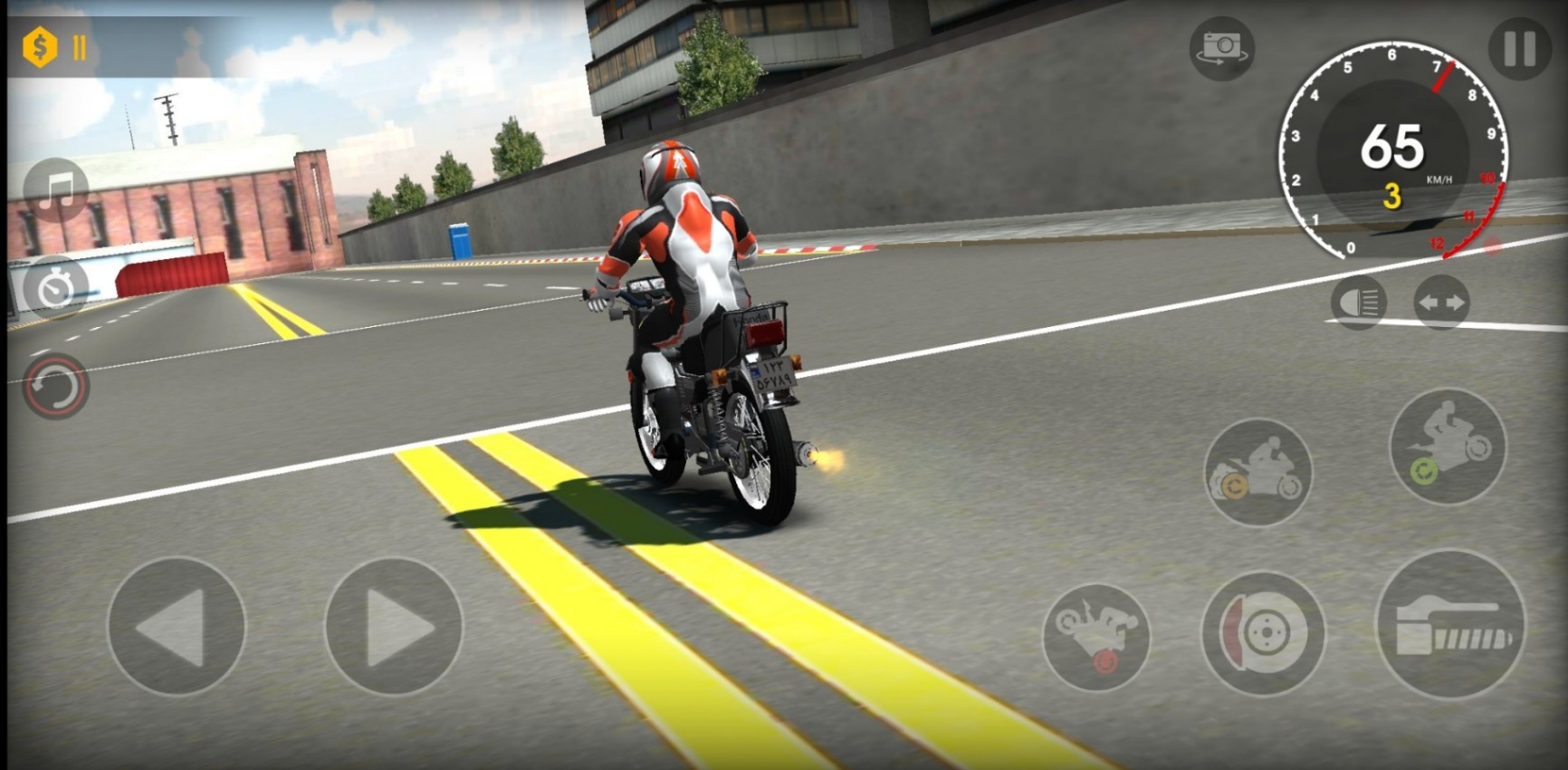 Don't Forget to Modify Your Bike Before Playing the Game
From the very first time I logged into the game, Xtreme Motorbikes truly impressed me with their customization options.
There are a lot of modification options to choose from ranging from color combinations to different types of designs for my motorbike. I always recommend changing the color, style, and design of your motorbike before you play the game.
This will help make your character much cooler and you get to drive the entire open world in style. Experiment with different colors and designs to see which one fit your entire character.
It took me a few minutes since I was invested in creating a fun, stylish character and a cool-looking motorbike to boot.
Use the Third Person Perspective
At first, I was a little bit confused with the controls of the game due to the different perspectives. There are two options when it comes to the player's perspective. There are the first person and the third-person perspective.
Out of the two, I highly recommend that you try to play the game using the third-person perspective. This way, you get to see all the moves and stunts that you do in the game.
The first-person perspective is only useful if you plan on driving around the open world but the third-person perspective is where you get to experience the world around you.
Take Full Advantage of the Early Game to Practice
After I've made the character, I was immediately ported to the open world of Xtreme Motorbikes. This is where I get to test everything including the different skills that are required in the game.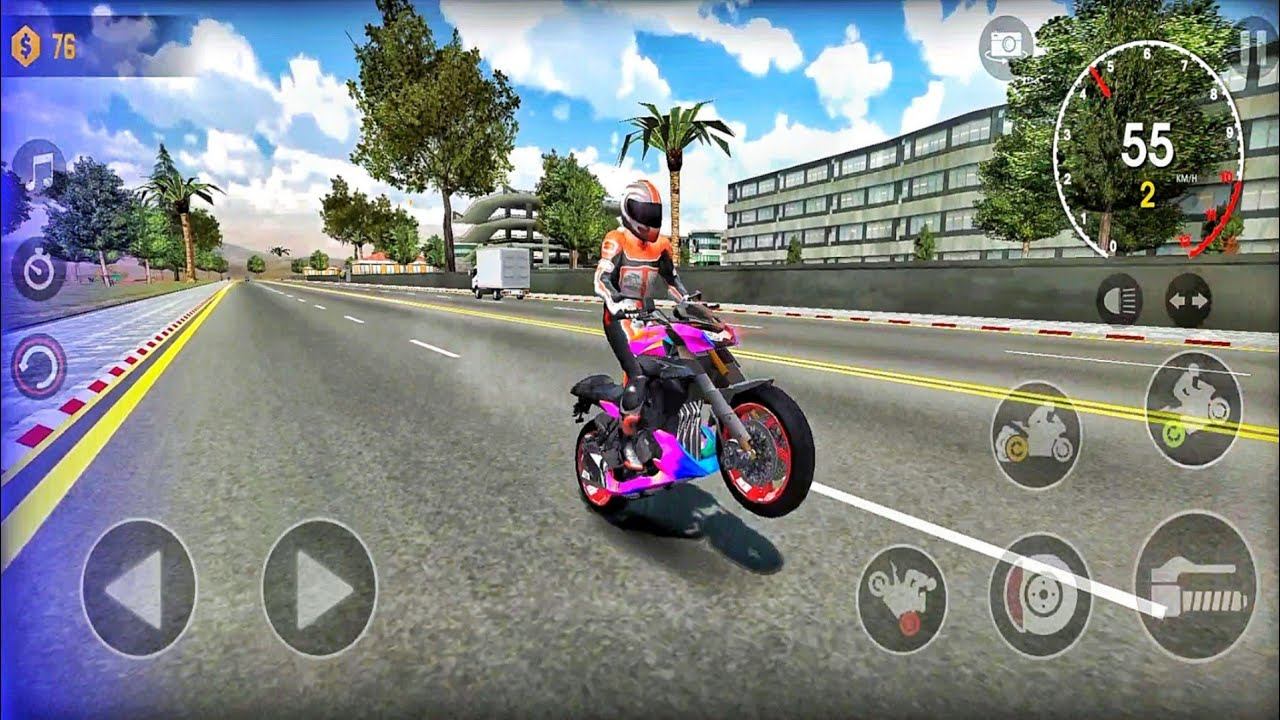 The early game is the best time to experiment and understand the skills. Take full advantage of this to practice and harness your skill so you get to gain more experience and later on, more coins.
I'll talk more about how to get more coins in the game down below but for now, the early game is where you can test all the skills in the game. Whether you want to drift or speed around the streets of the open world, go ahead and try it.
Drifting Is Important
Xtreme Motorbikes has a lot to offer to players who love to do extreme stunts. Many of these stunts require a lot of skills to perform perfectly. There are a lot of skills that players need to master in this game.
While driving is critical, performing stunts is even more important. Drifting is one of the basic stunts that you need to hone and perfect when you get into the game. This is where you need to take full advantage of the early game so you can practice how to drift properly.
Drifting happens when you shift and slide your motorbike to the side. This helps you gain more points in the game and ultimately, allows you to get more coins.
Turn the Video Settings to Low or Medium Quality
Xtreme Motorbikes features an open world where I get to explore different areas and discover hidden places where I can perform stunts and complete different trials.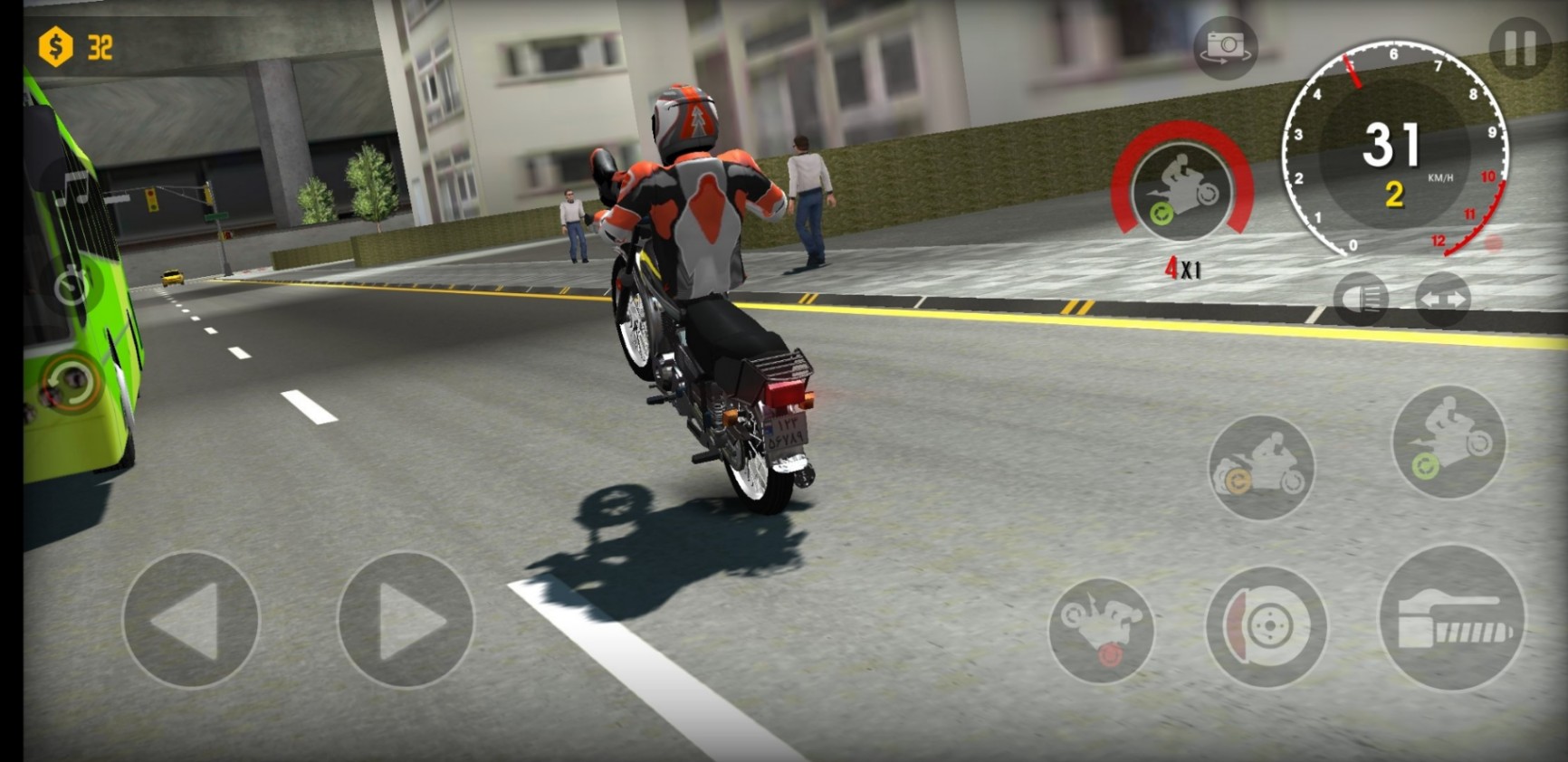 The world is filled with buildings and other structures and many players might be tempted to turn on the highest video quality to fully appreciate this open world. I'd rather suggest that you keep the video settings to low or medium quality.
This allows you to save battery life from your phone and keep the game smoother. The higher quality you choose, the more burden you place on your phone. As such, you won't be able to play properly.
The game will most likely suffer from frame rate issues, especially if your phone is not a high-end device that can accommodate such a feature. Stick with the low or medium video quality and you should still enjoy the game.
Familiarize Yourself with the Controls
The game features a wide array of controls that will help you move both your motorbike and your character. I always try to change the control settings first and see if it will fit my screen properly.
This way, I won't have to stretch my fingers across the screen just to get to a certain button. I then make it a point to familiarize myself with the controls so I don't have to look at all seven buttons while playing the game.
Familiarizing the controls will help me focus more on performing the stunts flawlessly so I can get more coins in the game. One of the first few things you need to master must be the controls in the game.
Perform Stunts to Earn Coins
With all this talk about coins, you might be wondering what is up with coins that make it sound so important? Coins are the only in-game currency used to purchase many items in Xtreme Motorbikes.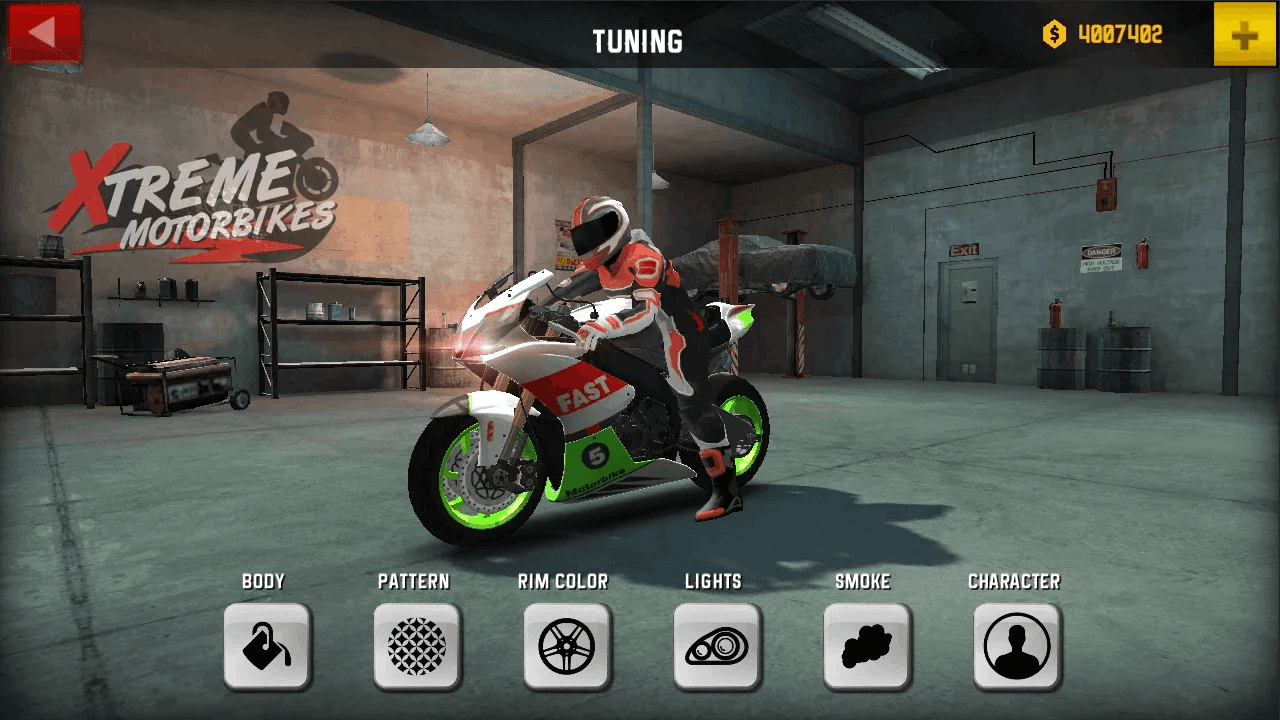 Coins are used to enhance your motorbike and make it perform better. I can also unlock more cosmetic items and personalize my motorbike so I can brag about it to my friends. The best way to earn coins in this game is to perform stunts.
One of the most popular ways to do this is through drifting. Another option is to fly off a platform and land perfectly on the ground while also performing different stunts in mid-air.
These are just some of the stunts that you can pull off that will surely give you enough coins to purchase your next cosmetic item.
Complete Different Trials to Get Even More Coins
With the game featuring an open world, there are bound to be a lot of things to do and places to explore and discover. Over time I was able to explore every inch of the place and found myself trying to find other things to do.
Fortunately, Xtreme Motorbikes has some challenges that also teach me new skills and features in the game. These are called Trials. Trials function the same as quests in other games.
They often come with a list of requirements for me to perform within the game and once I finish them, I am rewarded with even more coins. So, if you want to earn more coins, finish all the Trials and spend them at the in-game store.
Be Careful Not to Hit Walls and Other Vehicles
Xtreme Motorbikes might be about performing extreme stunts but it doesn't mean that your motorbike is unstoppable. As with many other mobile games that feature real physics, it is best that you try to avoid hitting walls and other vehicles on the road.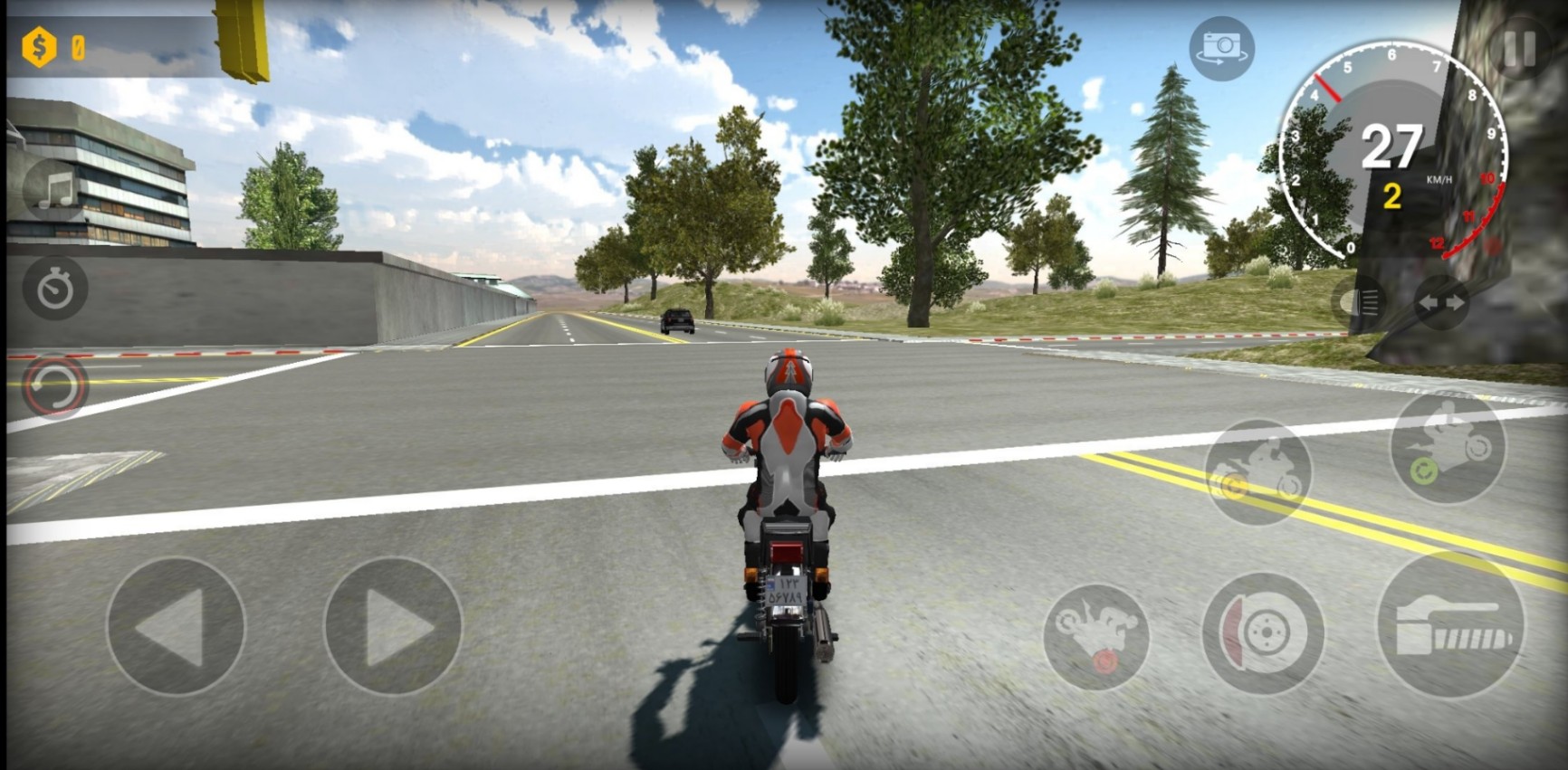 This will put a stop to your performance and you might end up having to climb back to your motorbike and start over again. This can even delay your score or worse, waste a lot of time during Trials when performing a critical stunt.
Make sure that you also follow traffic rules within the world. There are a lot of vehicles on the road so you might as well avoid doing all of your stunts on these busy streets.
How to Download Xtreme Motorbikes
Now that you've learned a lot of tips and tricks about the game, it's time that you learn how to download the game so you can apply all the things that I have recommended. Xtreme Motorbikes is available to download from the Google Play Store and the Apple App Store.
Search for the title of the game and tap Install. Wait until the game is fully installed before you tap Open to launch it. Remember to only download on these legitimate platforms and avoid downloading the game on other sites.
The game also features ads and features in-app purchases. If you wish to support the game, you can also link your preferred payment option beforehand.
Conclusion
Xtreme Motorbikes is a great example of an open-world simulation game where players get to experience what it feels like to ride a motorbike and perform different stunts.
With all that said, it is always best to follow the tips and tricks mentioned above if you plan on earning a lot of coins in the game. Go ahead and experience it first hand and test your real freestyle skills with Xtreme Motorbikes, one of the best racing games available.