Do you fancy a mobile game where you get to play different characters from different movie franchises? Imagine playing a game where all of your Disney and Pixar characters cross over in a riveting cross-universe adventure. This is what Disney Mirrorverse is about.
In Disney Mirrorverse, I get to assemble a wide variety of characters from the Disney and Pixar movies and go on the adventure of a lifetime. I also get to upgrade, customize, and strengthen these characters so that I can take on challenging battles as I progress in the game.
With that said, there are still so many things to learn about the game. Find out what the game is all about, how to play, how to earn gems, some tips and tricks, and more with my guide below.
What Is Disney Mirrorverse All About?
Learn the Summoning System
Get to Know the Controls
Learn Where to Get Gems in Disney Mirrorverse
Toggle on Auto Fight in Easy Battles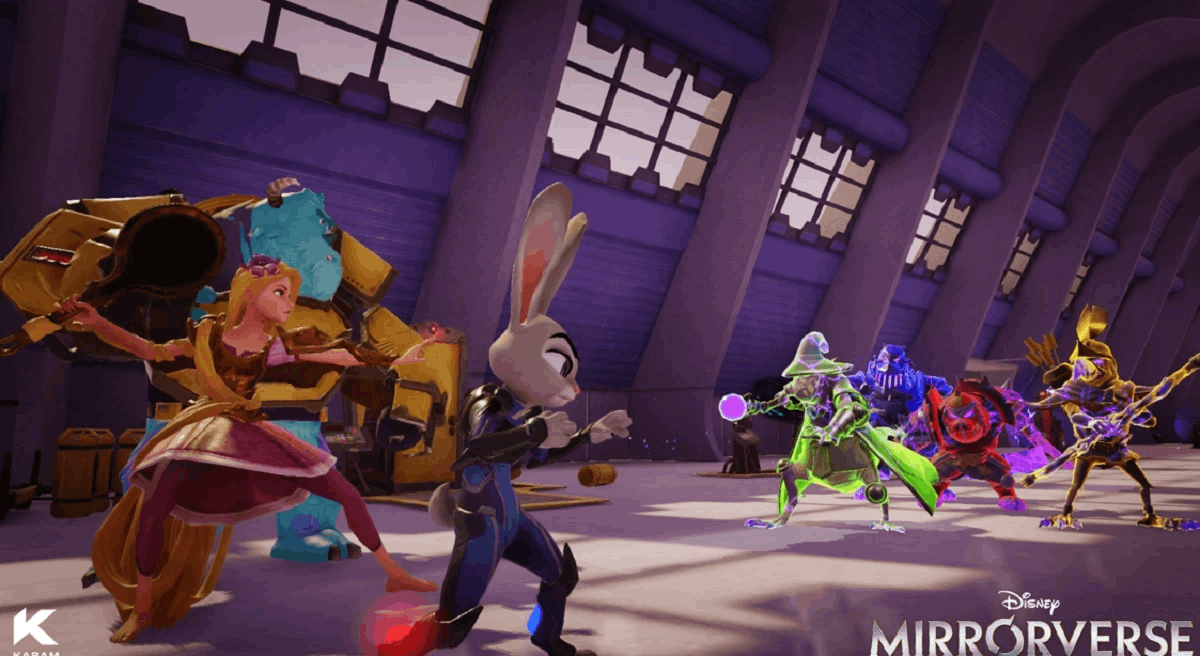 What Is Disney Mirrorverse All About?
Disney Mirrorverse is an epic action-adventure role-playing mobile game where I get to choose and control Disney heroes that we have all come to love throughout the years.
It's a beautiful-looking game where players assemble a team of heroes to fight against an evil enemy. Disney Mirrorverse features characters from different universes within the Disney world such as Buzz Lightyear from Toy Story, Hercules, and even the famous Mickey Mouse.
In this game, I get to go out on an adventure that expands to different universes in an attempt to save it from the clutches of evil. I get to discover a riveting storyline as I play through countless levels and take on different quests.
How to Download
Now that you already know the premise of the entire game, it's time to learn how to download this amazing mobile game.
Begin by searching for the title of the game at the Google Play Store or the Apple App Store. Tap Install once you've found the game to initiate the download process. Wait until the game is fully installed before tapping Open.
This will launch the game and you'll be asked to log in using your account. Remember that the game also features in-app purchases so you might want to link your preferred payment option if you want to support the game.
Learn the Summoning System
Disney Mirrorverse is basically a gacha game where I get certain heroes by summoning them. The game features a plethora of characters from both the Disney and Pixar universes called Guardians.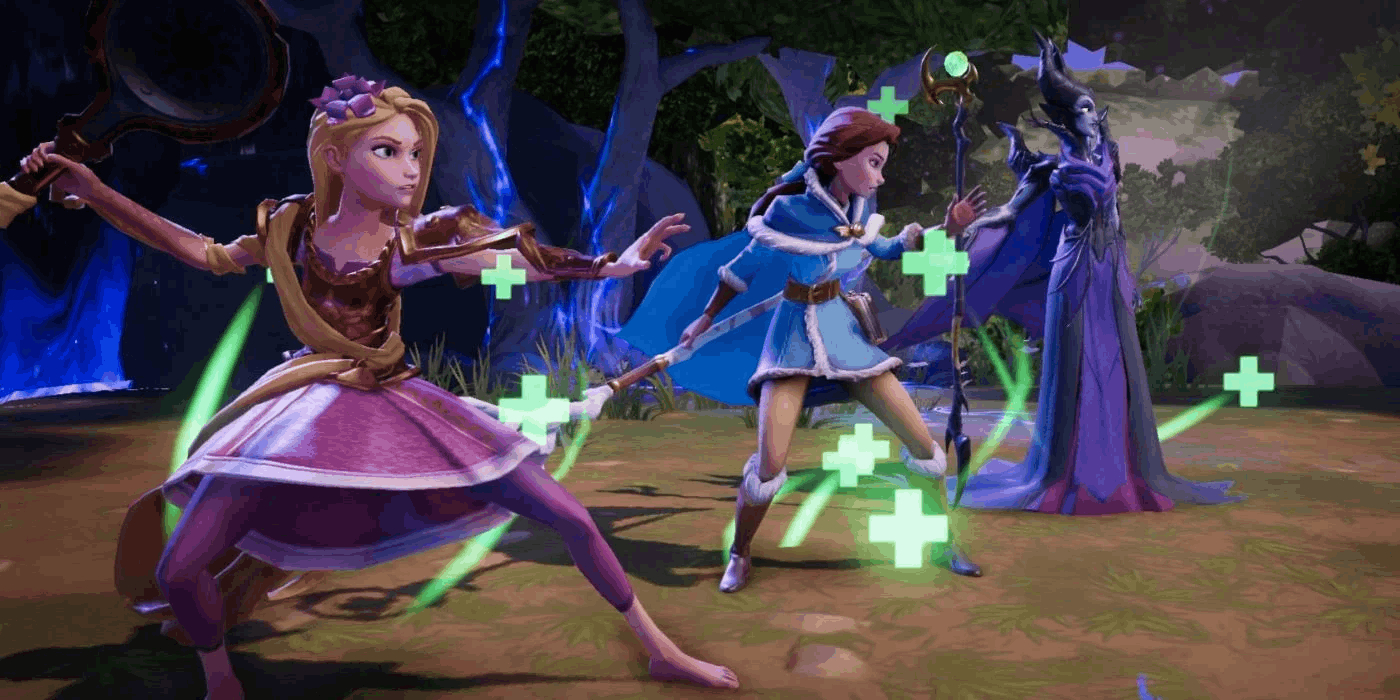 Each Guardian has its own set of abilities that are useful in different situations. Summoning a Guardian happens when I open an in-game item called Crystal. Each Crystal gives me the chance to pull certain Guardians.
Each Guardian is based on rarities. The more rare the Guardians, the more powerful they are but this doesn't mean that I can't make lower rating Guardians as powerful as the others.
There are also three different types of Crystals that can be purchased. These are Stellar, Famed, and Timekeeper's Crystal. All three offer the chance to summon different types of Guardians.
Focus on Specific Guardians to Upgrade
Speaking of Guardians, not all Guardians are equal. Most of the Guardians that I commonly pull from the Summoning system are quite weak at the start. This is why I often recommend that you keep on playing the game so that the Guardians become powerful.
One specific way to boost my Guardian's power level is through an upgrade. With so many Guardians to choose from, upgrading every one of them can be very difficult.
This is why I only choose a few Guardians to upgrade and focus on them. This way, I get to sustain my team's needs while allowing them to become powerful in battle later on.
Get to Know the Controls
Disney Mirrorverse is filled with action and adventure. While most of the gameplay is based on hack and slash, there is still a lot of room for strategy.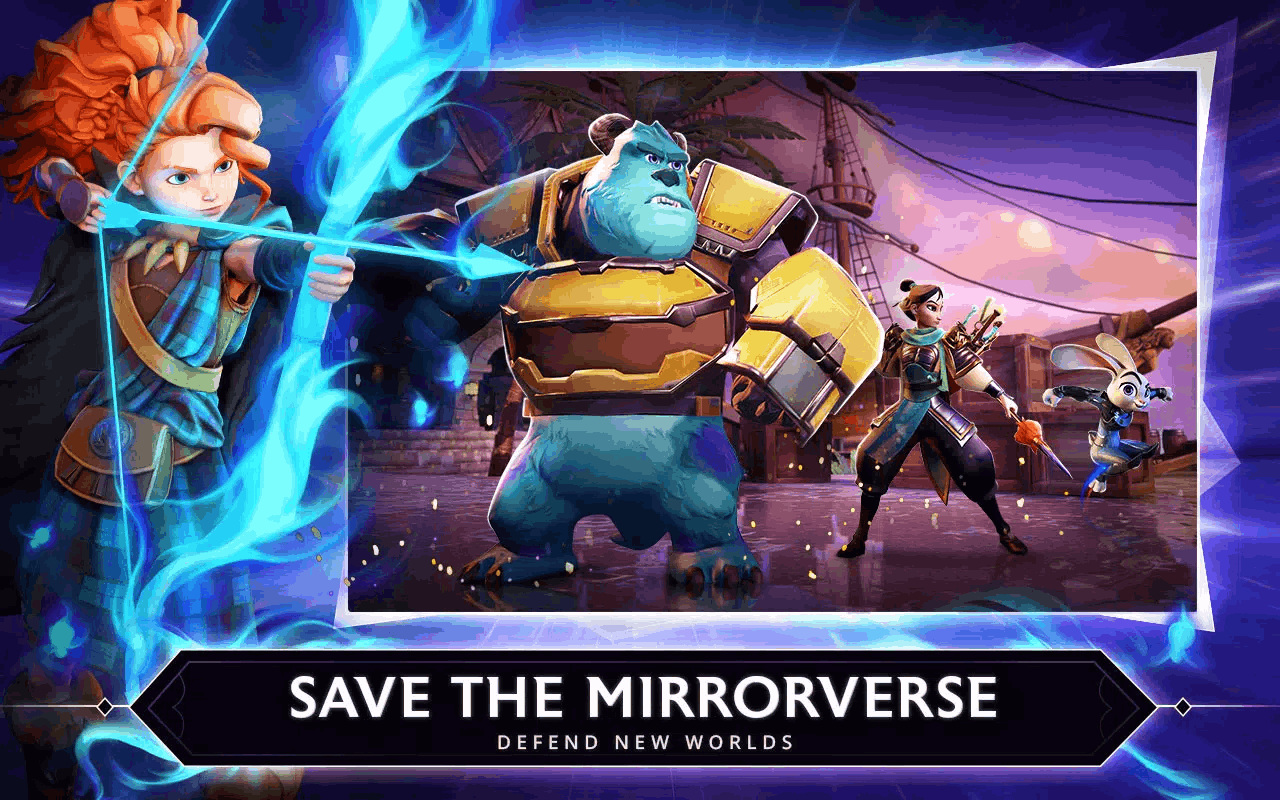 This is the reason why I always familiarize myself and practice the controls first before jumping into battle. During the battle phase, I can control my Guardian's movement through the left controller while the right side of the screen is where I can tap to unleash different moves and skills.
Swiping the movement button in a certain direction will allow my Guardian to dash in that direction. Attacking enemies is key to defeating them so always make sure that you land your attacks.
One important tip for new players is to avoid wasting your precious skills when there are no enemies around you.
Master the Art of Dodging
Attacking and using abilities are key gameplay mechanics in Disney Mirrorverse. This allows you to quickly finish each battle. There are many other underrated mechanics in the game that are also very helpful especially once you encounter challenging battles.
One of which is dodging. As I've mentioned above, dashing in a certain direction can be done by swiping the movement button. This can also be used to dodge certain attacks from the enemies.
Master the art of dodging so that you can avoid fatal damage, especially during boss fights and other critical battles in the game. Dodging also helps you get away from multiple enemies that might try to shove you into a corner.
Learn Where to Get Gems in Disney Mirrorverse
There are three major currencies being used in Disney Mirrorverse. These are Gold Coins, Energy, and Gems.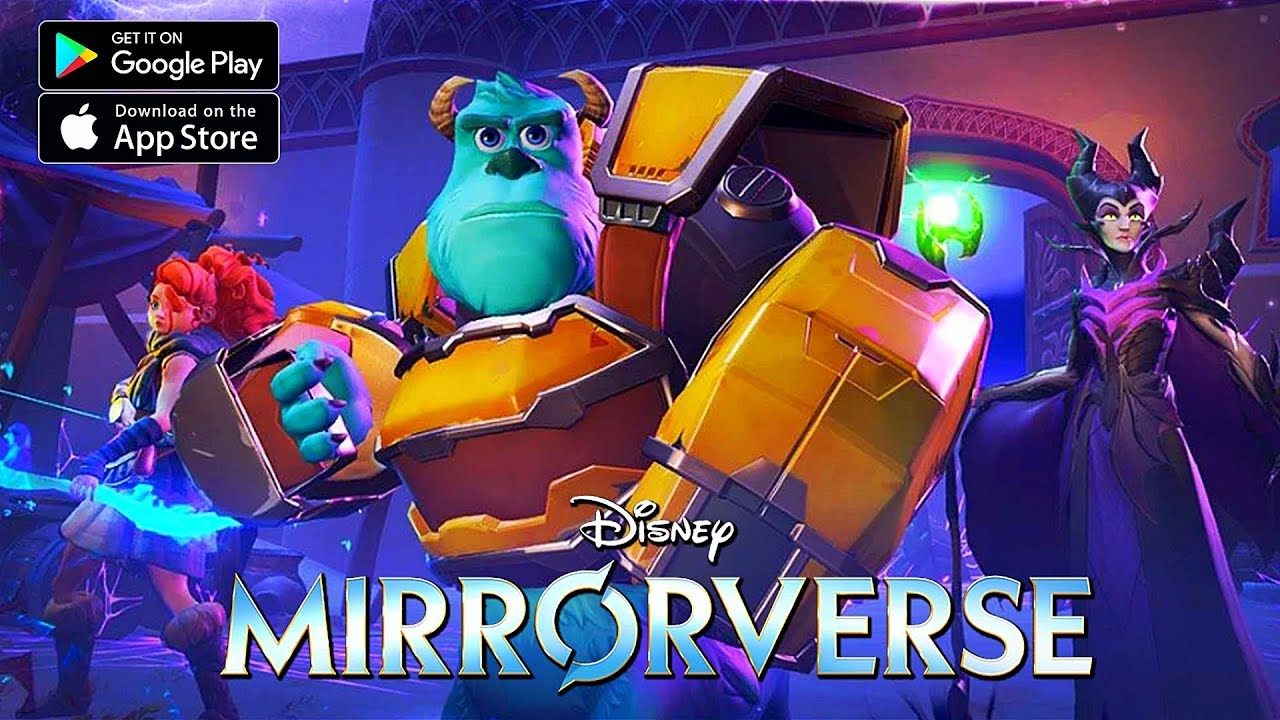 Energy is used to unlock stages in the game while Gold Coins are used to level up your Guardians. Each of them plays an important role but I highly suggest that you focus on earning gems in this game. Gems allow you to purchase Crystals and many other essential in-game items.
While gold coins may be important, gems play an even more important role. Learning how to get gems is critical if you don't have any plans on paying real money in the game.
It may take a while for you to get them but the best way to do so is to participate in in-game events. Most of these events are tied to major changes in the game's storyline so be sure to join these events when they happen.
Complete Quests and Receive Rewards
Apart from participating in events to earn gems, there are still so many things to do within Disney Mirrorverse. I often just play to finish a certain storyline but there are features like Daily Quests and other side quests that I can do as well.
Completing these types of quests has helped me earn different rewards. Doing the Daily Quests is the best way to earn rewards from the game. These quests refresh every 24 hours so I can always take on new ones every day.
What I usually do is play the main storyline of the game and then complete the daily quests before I log off. By the time I log back into the game, the daily quests have already been refreshed and I can do them all over again.
Toggle on Auto Fight in Easy Battles
Battles are very common in Disney Mirrorverse. There are certain battles such as boss fights that may prove to be very difficult if you are not prepared for them. This is why I suggest that you focus on upgrading your Guardians regularly.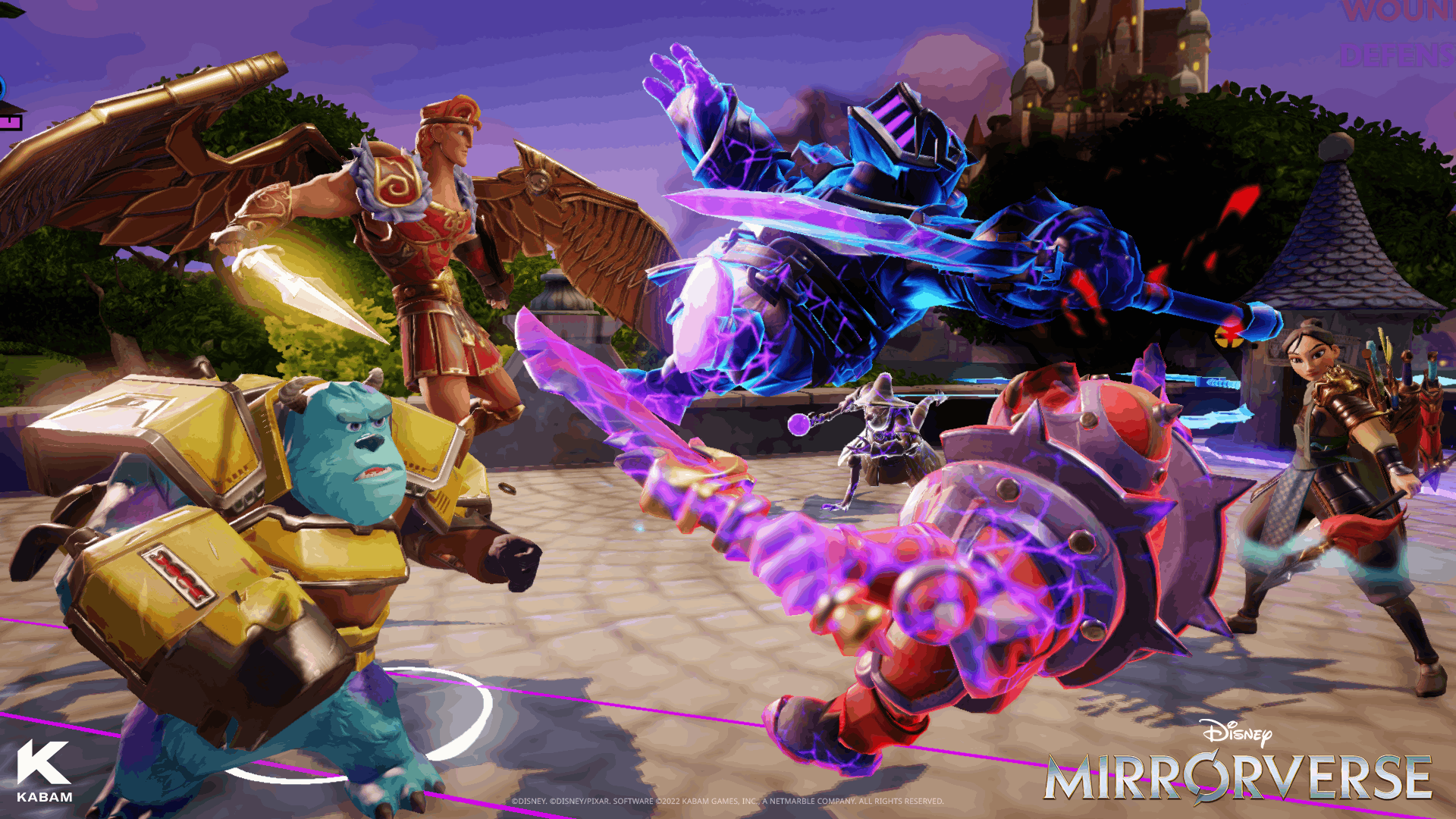 Oftentimes, most of these battles are quite easy and can be done with the use of auto fight. Auto fight is a feature in the game where I can let the computer complete  the battle while I watch closely.
You'll immediately know that these battles are 100 percent winnable when you've already encountered these enemies previously and you've defeated them.
Toggle on the auto fight feature whenever you feel that you can easily win battles to save some time and energy.
Join an Alliance to Earn Exclusive Rewards
An Alliance acts as a social hub for active players in the game. Whenever you encounter the chance to join an active Alliance, go ahead and accept the invitation. It is one of the best features in the game as I have met some good friends within the Alliance.
Joining an Alliance also has its benefits. Some events offer rewards to players who are in an Alliance. Make sure to collect Laurels and use them to purchase exclusive rewards and items at the Mission Store.
There are a lot of rewards that you can earn from joining an Alliance so make sure to join an Alliance with a lot of active players.
Conclusion
For a mobile RPG, Disney Mirrorverse features a lot of action and adventure that oftentimes, I find myself playing the game for hours.
The good thing is that I already know the tips and tricks so I can take full advantage of the features of the game. Make sure to follow the guide above to optimize your playing time.