Many parents don't realize how much music influences our children at a very young age. When I asked my children what they think of music, they immediately say that it's fun to listen to and learn to play music. I've been searching for a great app to help tap into this potential and fortunately, I discovered Piano Kids.
Piano Kids is a musically-inclined mobile app that features games and music lessons for children of any age to learn and enjoy. I get to play together with my child and expose them to the wonderful world of music.
With that in mind, I've created a guide on how you can use the app, how to download it, and how to take advantage of its many features down below. Check it out.
Why Piano Kids Is the Best App to Learn Music
How to Play Piano Kids on Your Mobile Device
Take on Music Instruments with the Instruments Mode
Explore New Sounds and Learn from Them
What Are the Benefits of Music in Children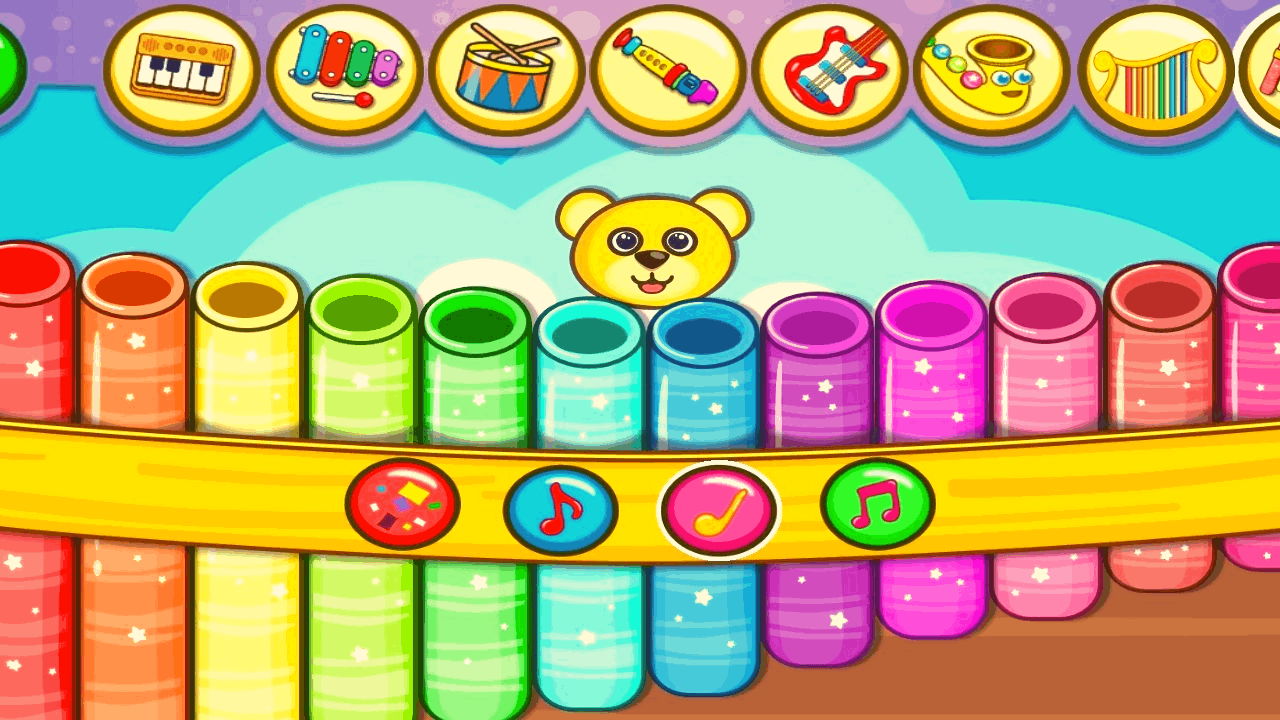 Why Piano Kids Is the Best App to Learn Music
I've always wanted to have my kids learn how to play the piano or any other musical instrument. This is why I influence them as early as possible by exposing them to different kinds of music.
One good way to expose them to the wonders of music is through an app called Piano Kids. It's a very simple musical app where my kids can play musical instruments, play songs, and explore the different sounds and music that the app produces.
However, there's more to the app than just playing the instruments. I can help my kids expand their understanding of music and help them learn through authentic sounds from the app.
Not only will this help them improve their skills in music but also tap into their imagination, motor skills, and more.
How to Download Piano Kids on Your Phone
Downloading an app is not that complicated, especially for those who have already done it with other apps. For those who have no experience downloading an app, here's how you can do so with the Piano Kids app.
Launch either the Google Play Store or the Apple App Store depending on your device. Search for Piano Kids and tap "Install" or "Get" to initiate the download process. All you need to do is wait until the app is fully installed before you tap "Open".
After launching the app, you can then play together with your child. Remember to download the app only on the platforms mentioned above for your safety and security.
How to Play Piano Kids on Your Mobile Device
It can be difficult to teach children how to play a musical instrument in real life especially if you only have a limited background. This is why I make good use of the Piano Kids app to help me teach my children music. I like the app because it is very simple to use and loaded with features.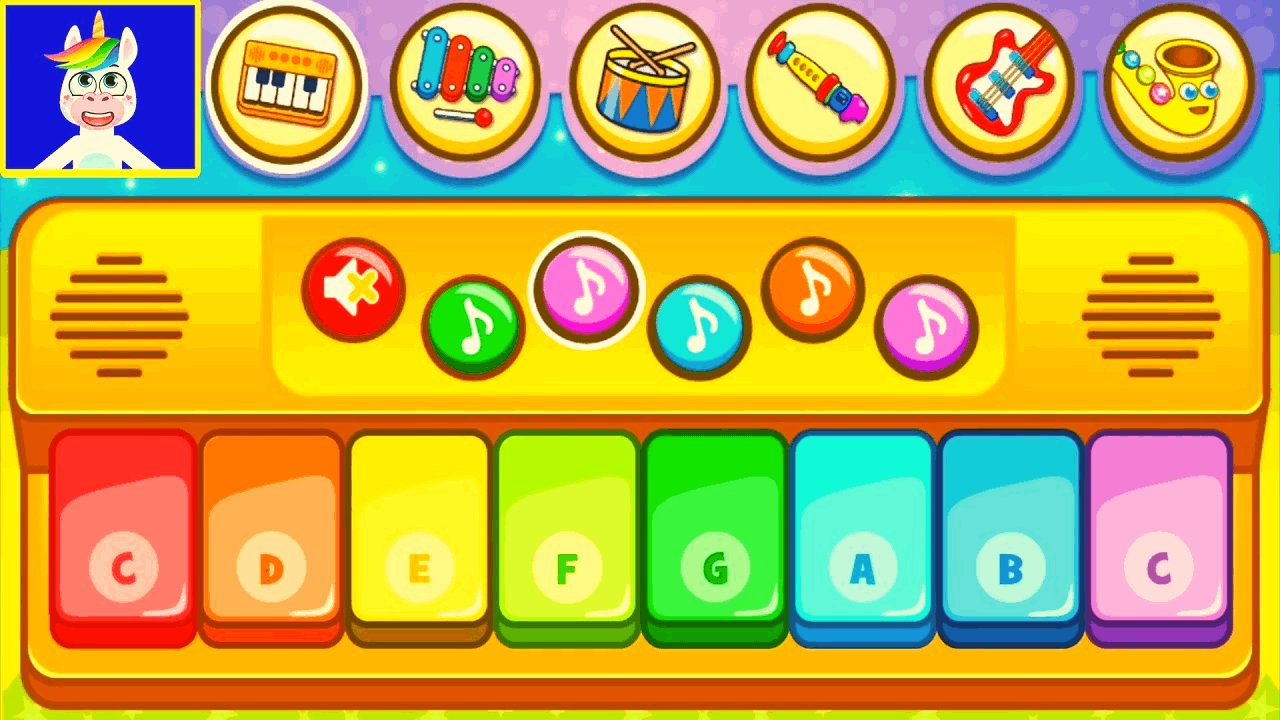 With the Piano Kids app, learning how to play an instrument is as easy as just using the fingers to tap the screen. My kid can play different instruments such as the trumpet, xylophone, flute, and even the electric guitar.
It's fun to see them discover their hidden talents in music and even expand on them once they have found an instrument that they like.
What Are the Four Main Game Modes in Piano Kids
I know playing an instrument is just the start of teaching your kids how to play. You can explore the mobile app and discover even more things to do with its four different game modes.
When I first tried the app, all I wanted was to let my child play and discover music. It wasn't until I discovered these four game modes that I truly felt that the app has potential to really make a musical difference in my child's life.
The four game modes include Instruments mode, Songs mode, Sounds mode, and Games mode which I'll discuss in further detail down below.
Study Music Instruments in the Instruments Mode
One of the best things about using this app is the Instruments mode. This game mode lets my child explore and experiment with the chosen instrument.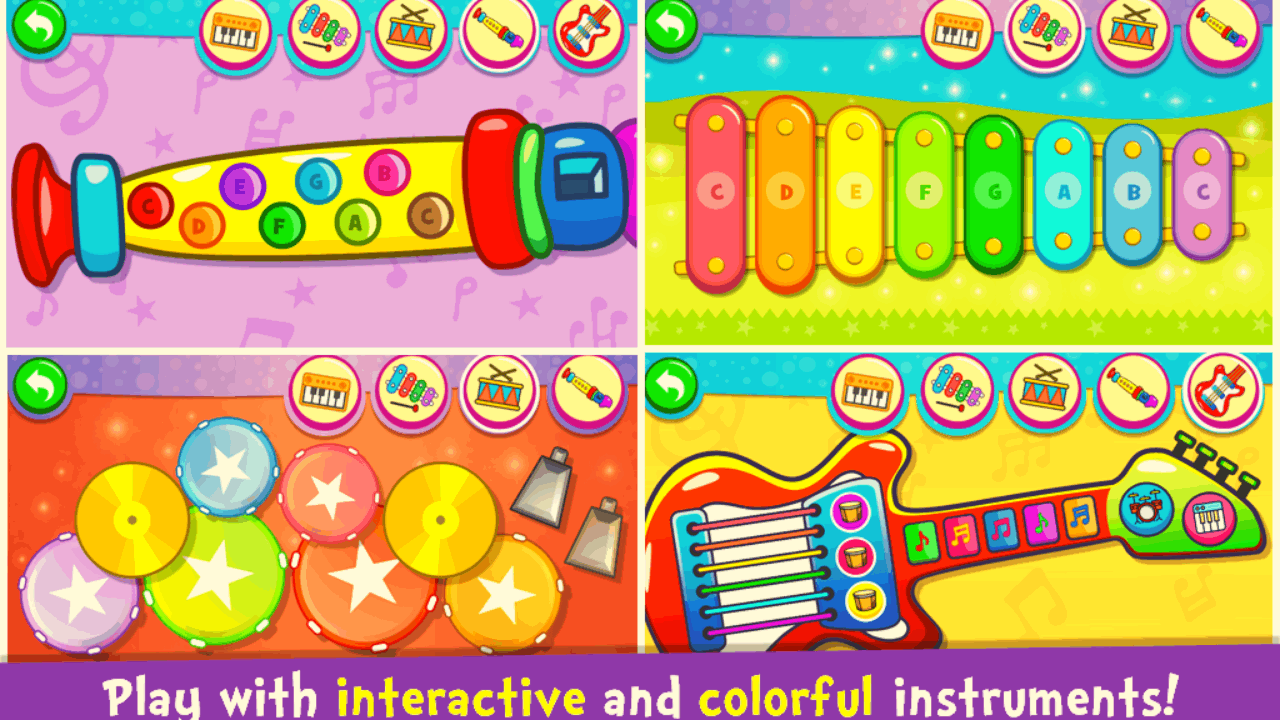 First, I let my child choose a specific instrument from a wide variety of options including electric guitar, piano, saxophone, and more.
They can then play a complete song with the use of the instrument or experiment and create melodies by mixing all the sounds from the instrument.
The Instruments mode is a sandbox-style mode where kids can play and create their tunes with the help of simple instruments. It is also quite amazing that most of the sounds are very authentic and similar to real sounds.
Check Out Fun Games While Learning in the Games Mode
I knew from the time that I downloaded the app that this was going to be entertaining to play with even as an adult. I get to learn how to play an instrument through the app and also have fun doing so.
What makes Piano Kids even more special is that it blends the two very well thus allowing children to fully immerse themselves in a playful learning environment. I think this is the ultimate goal when playing the Games mode.
This is the mode where I can help teach my children how to count, learn the alphabet, and even solve puzzles. There is so much more to do within this specific mode that I find it to be one of the best modes on the app. You can let your child learn how to paint, determine shapes, draw, and color.
Explore New Sounds and Learn from Them
Children are quick learners, especially at a very young age. As a parent who wants the best for their child, I allow my child to use Piano Kids to explore new sounds and learn from them.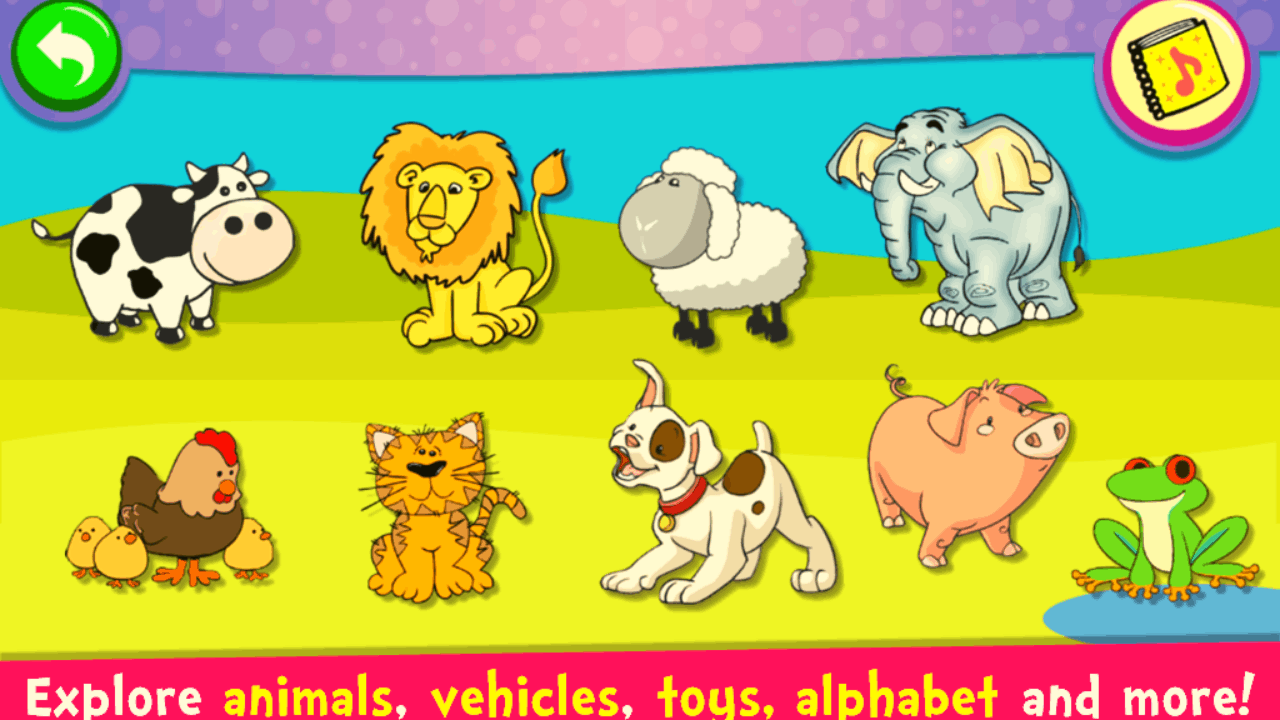 In Sounds mode, I get to choose from a wide selection of objects that both have sounds and images. Each time I tap an image, a sound is made and this could help my child learn a new word or object through familiarization with the sound.
This can even help them discover more words and objects such as colors, shapes, and sizes as well as properly pronounce each word.
The app goes even further by having them in different languages such as Spanish and Portuguese to name a few.
Play Wonderful Songs on the App
Kids will always be fond of colorful animated characters. The app takes advantage of these bright characters to help teach the children about music.
In Songs mode, my child gets to learn how to play different songs through the Auto Play feature.
The Auto Play feature plays the entire song while my kid follows both the beat and learns the melody of each song. He can then play it without the aid. You can choose to play the guitar, flute, piano, or xylophone for this game mode.
What Are the Benefits of Music in Children
It is known within the scientific community that music plays a definitive role in the development of a child's mental and physical maturity. I and many parents all over the world use music to calm children and let them experience the soothing effect of music.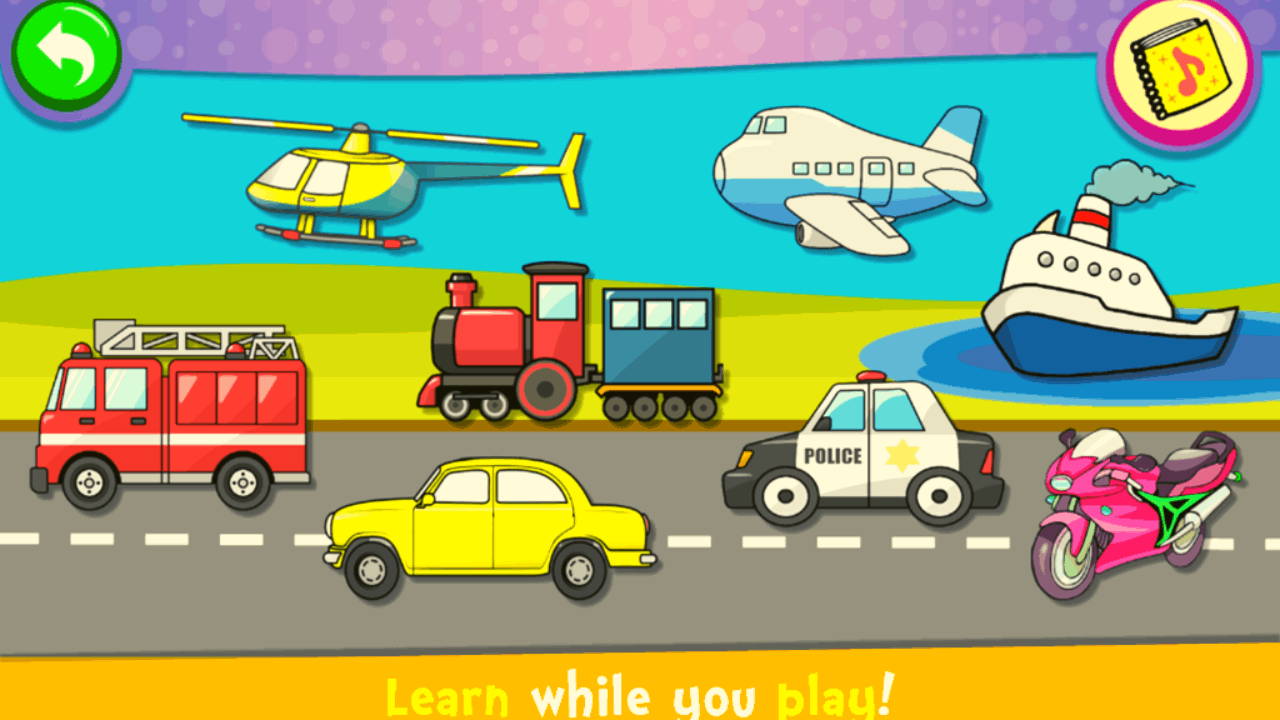 There are a lot of benefits of music that can impact a child's growth as well as improve social skills among many others. Many young children often develop the skill to recognize the melody of the song even before they can speak any word.
This is why the Piano Kids app is a must-have for parents who want to stimulate their child's creativity and imagination.
If you're a parent who wants their children to have better social skills, having this app and teaching music will allow them to improve their sociability.
Never Go Wrong with Your Child's Development with Piano Kids
We all want what's best for our kids thereby we always aim to improve their mental capacity and prepare them for school for proper learning.
This is just one of the reasons why I've downloaded the app so that I can help my kids improve on several skills that best help them achieve greater heights when they go to school.
The Piano Kids app is known to help increase skills such as concentration, listening, focus, and helping improve memory. This further stimulates their intellectual development alongside speech, motor, and sensory skills.
Conclusion
Many experts highly recommend that we expose our children to music at an early age. With the Piano Kids app, I get to help them explore and learn more about music while also having fun. It's a win-win situation for every parent out there who wants to play together with their child and let them learn at the same time.