During the pandemic, when everyone was asked to stay home, limit their movements and practice social distancing in public places, lots of people discovered the world of video games. For gamers out there, you may have a number of reasons why you want to buy new consoles.
Some gamers are bored with the console you already have. For others, the thought of being among the first to use unpolished hardware is alluring. Before you succumb to the hype of buying next generation consoles, weigh your motive versus the money. Read on to learn if next generation consoles are worth it.
What Are Next Generation Consoles?
Technical Issues
Paying More for Less
There Are No Good Games
Both Flagship Next-Gen Consoles Are Very Expensive
You'll Need a Very Specific, Brand-New TV
Games Launched with New Generations Are Rough
Some 'Next-Gen' Titles Are Already Playable
Games Will Take Up More Space
Larger Games Need Quicker Internet Speeds
What Are Next Generation Consoles?
Next generation consoles are the new gaming consoles set to be released by Microsoft and Sony. These consoles are the Xbox Series X and the PlayStation 5.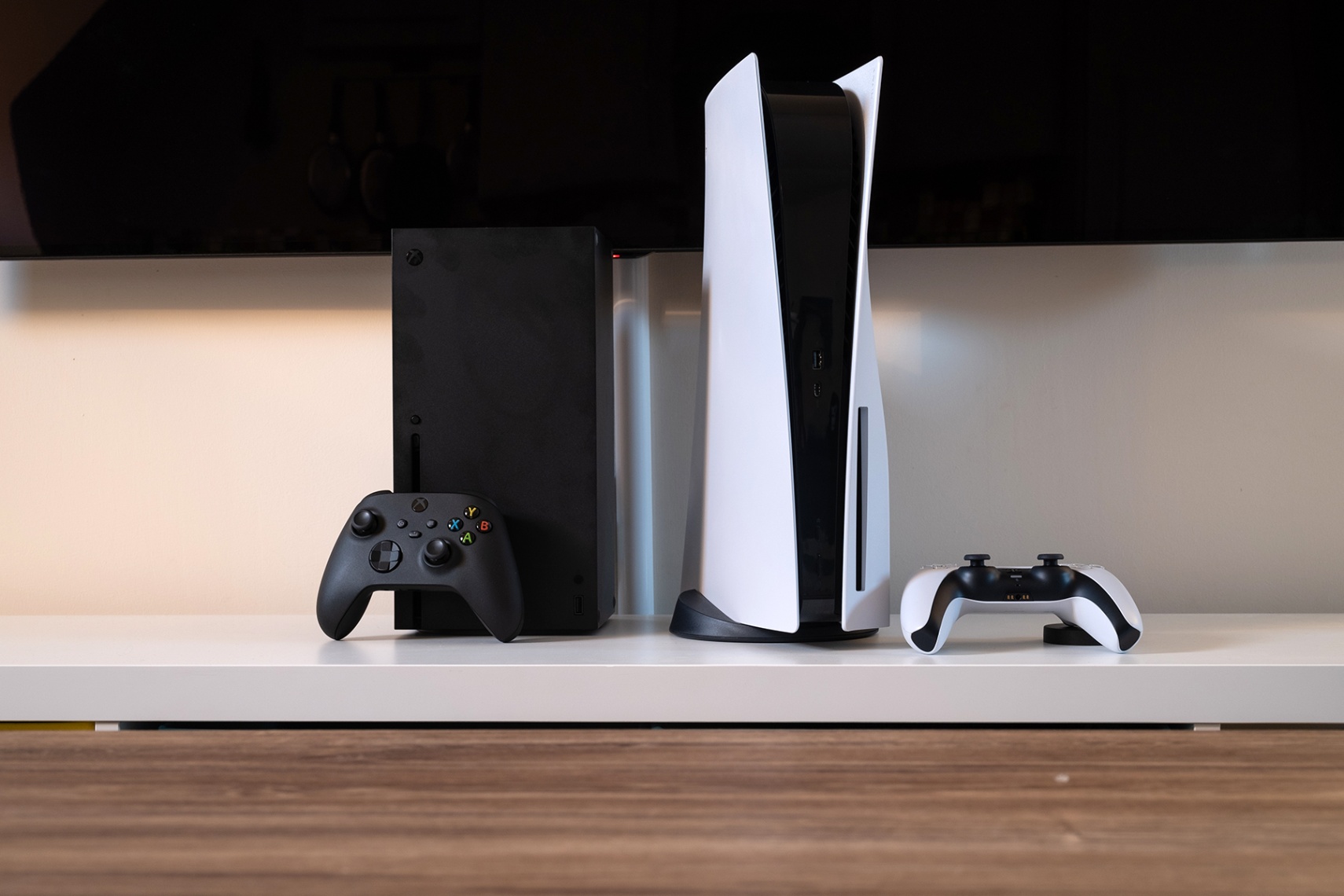 If you are one of those people that never got to play the PlayStation 4 or Xbox One, then you might consider buying the latest versions.
They are definitely going to look fantastic, sleek, and more powerful.
It is said that the Xbox Series X is going to be four times more powerful than the Xbox One. It will also have a custom Zen eight 2 core processor that will run at 3.8GHZ.
The Upcoming Models
Apparently, there are two PlayStation 5 consoles coming, namely: the digital edition and standard model.
People are likely to succumb to the hype of buying these consoles because of their features, like storage and memory, a sleek appearance, and other features.
They both have a high resolution of about 8k for one gaming day.
Technical Issues
Are you a beta tester? If you remember, the PS4 and Xbox One launched with a slew of technical issues, software bugs, and missing features.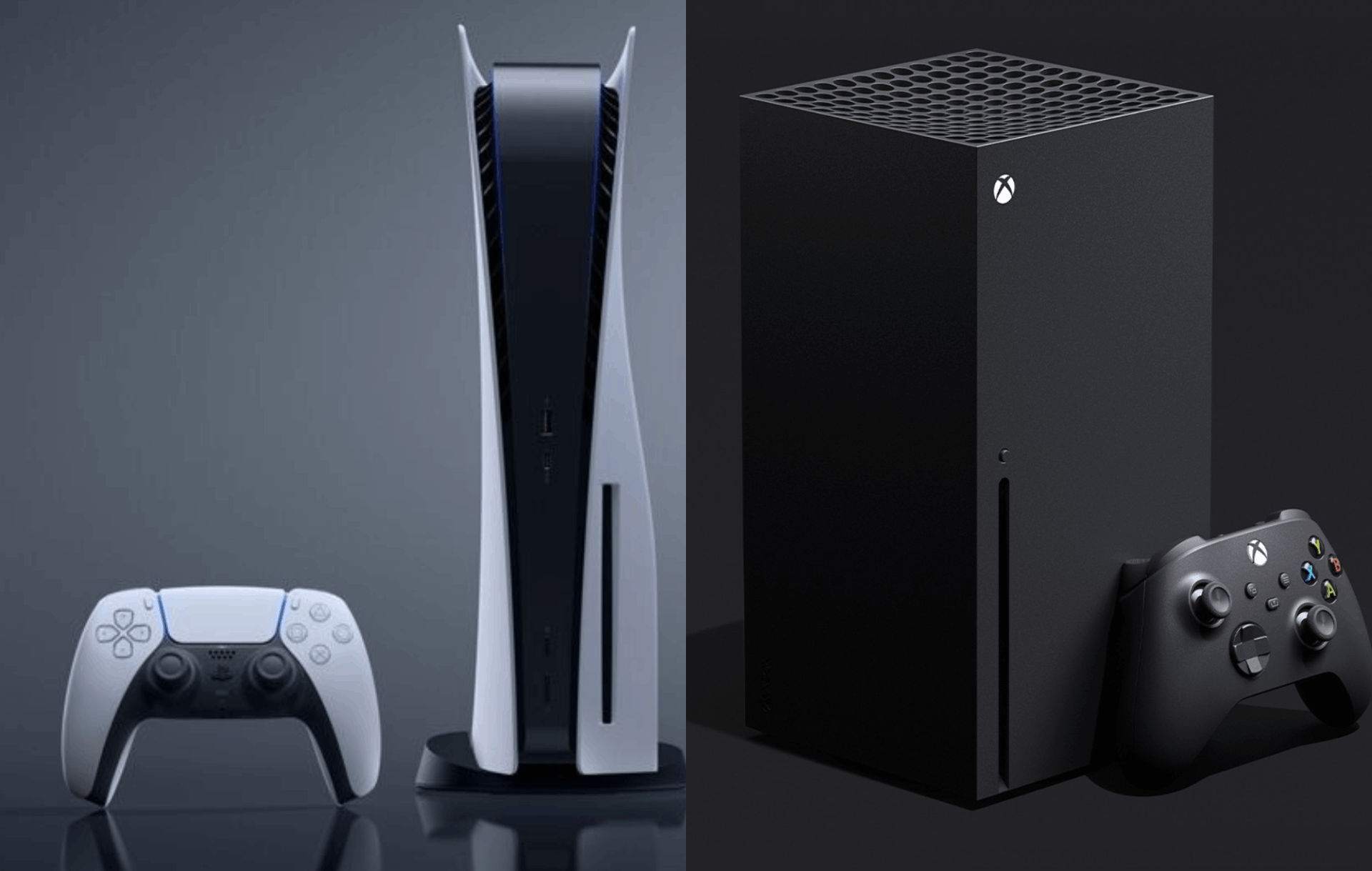 Also, a handful of those consoles suffered from joystick drift, overheating, or broken disc drives, and therefore, the early birds dealt with these problems.
Other issues were a small drive space and a lack of backward compatibility.
What About Early Adopters?
It is said that early adopters are crucial for businesses to thrive as they help show how much their products were embraced or otherwise.
But, you want to avoid being an early adopter because you may be dealing with semi-useless or buggy consoles.
Paying More for Less
The first game console iteration is always the worst value. This is so because it's the most expensive yet the least powerful version of a given console.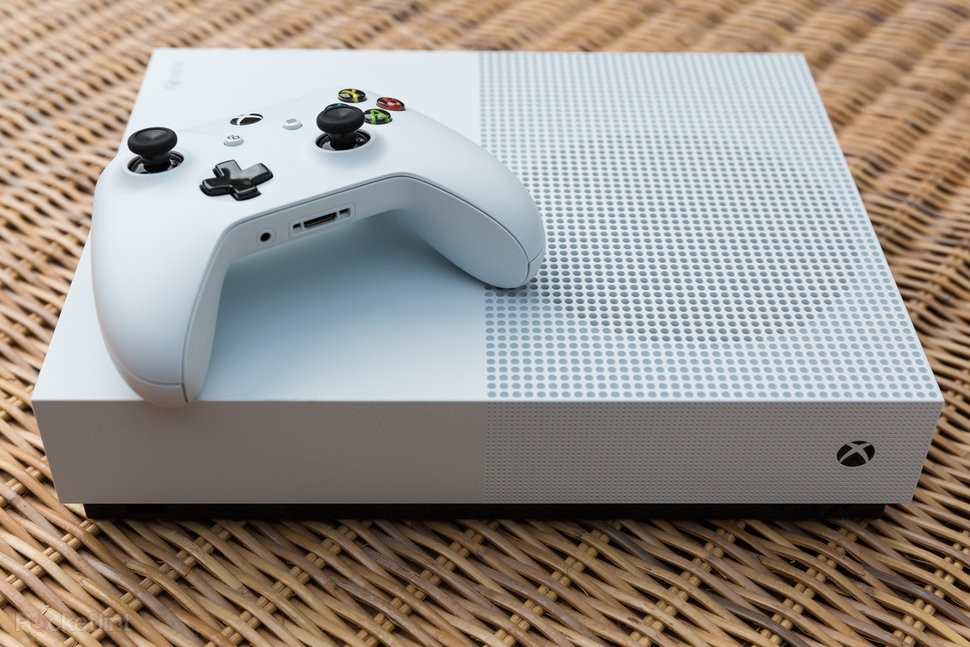 For instance, the original Xbox One launched in November 2013 at $500.
Seven months later, Microsoft slashed Xbox One prices to only $399.
Also, the original 500GB Xbox One was reduced to $350 when they launched the 1TB model in 2015.
What About the Xbox One S?
When Microsoft launched the 4k-capable Xbox One S in 2016, the price further dropped to about $250.
As of today, you can purchase the 4K Xbox One S Bundle for $250; moreover, you might not own a 4K TV yet.
With every generation of consoles, developers lower their prices with time as they add upgrades or hardware fixes.
There Are No Good Games
Unless you are someone that uses your console for the sole purpose of YouTube and Netflix – there's nothing wrong with that – you're probably buying a next-gen console.
This is so you can play the new, graphically-intensive games that come with it.
Unfortunately, games like that aren't going to be released for some time.
Why would you buy a console without games?
Additional Considerations
One thing to consider is that it takes consoles a number of years to build a collection of games.
So, why are you paying so much for a console with hardly any worthwhile titles?
Instead, wait for later when you will buy the same console with a better library of games, fewer bugs, and a better price.
Both Flagship Next-Gen Consoles Are Very Expensive
The Xbox Series X and PlayStation 5 consoles both cost half a thousand dollars, which is an insanely high price to pay for a new video game console.
By comparison, the Nintendo Switch cost $300 when it launched in 2017 – that's a huge difference.
What's more, no disc drive means you can't trade in your old games, which is an essential part of the market for game buyers around the world.
In the case of the Xbox Series S, you also miss out on loss of horsepower, which could be quite a detriment in the long term.
Overpriced, but Worth It?
Overall, the new flagship models are highly overpriced, even for a luxury consumer item, and especially during a pandemic.
The most affordable option by a long shot is the Xbox All Access program, offering financing for between $25 and $35 a month. Both come with Xbox Game Pass included.
You'll Need a Very Specific, Brand-New TV
Both next-gen consoles boast 4K resolution games at fantastic refresh rates, which translates to crisp image qualities and smooth motion.
On both the Xbox Series X and the PlayStation 5, games are promised to look better than they ever have – but at what cost?
Whether you actually have a television that is capable of delivering those visuals is an entirely different question.
In order for a TV to display games in 4K at high frame rates, it needs to support those specifications, and most TVs don't.
What About Larger TVs?
This includes many new sets that support 4K and HDR visuals.
This is because the TVs that are capable of doing this are still brand new and extremely expensive.
On the low end, you can expect to pay around $950 and much more if you are looking for anything larger than 55" for televisions that support these specs.
Games Launched with New Generations Are Rough
The history of what the internet refers to as 'launch games', which are games that arrive in conjunction with the launch of a new generation of consoles, is notorious for being populated with average games.
It's not that these games are bad, but they are a product of their context.
By that, we mean they are software developed for hardware that is unreleased, made in secret, often with a deadline set in stone for competition so that they can be launched alongside a new platform.
The rare exceptions to this trend include first-party games like Breath of the Wild.
What Should You Do?
In essence, we expect that it's going to be a few years before game developers are going to be able to take advantage of the next generation of gaming consoles.
It wouldn't hurt you to hold off on purchasing the Series X or PS5 for the time being.
Some 'Next-Gen' Games Are Already Playable
You might be under the impression that the next generation of consoles will bring a new set of exclusive games to take advantage of the superior processing power.
But many of the most anticipated next-gen titles like Assassins Creed: Valhalla and Spider-Man: Miles Morales are already available.
This means that you really don't have to upgrade to play them unless you are dead set on getting the best visual experience possible.
Some of the truly exclusive and most anticipated titles for each console won't be available until late 2021, anyway.
Worth the Spend?
What we're saying is, if you just want to be able to play the newest games, you can do that on your current generation of consoles.
You don't need to go out and spend half a thousand dollars on the latest console unless you have the means and really want to experience the best that modern graphical technology has to offer.
Games Will Take Up More Space
Because the file sizes of next generation games are so large, you're going to need more space to store them.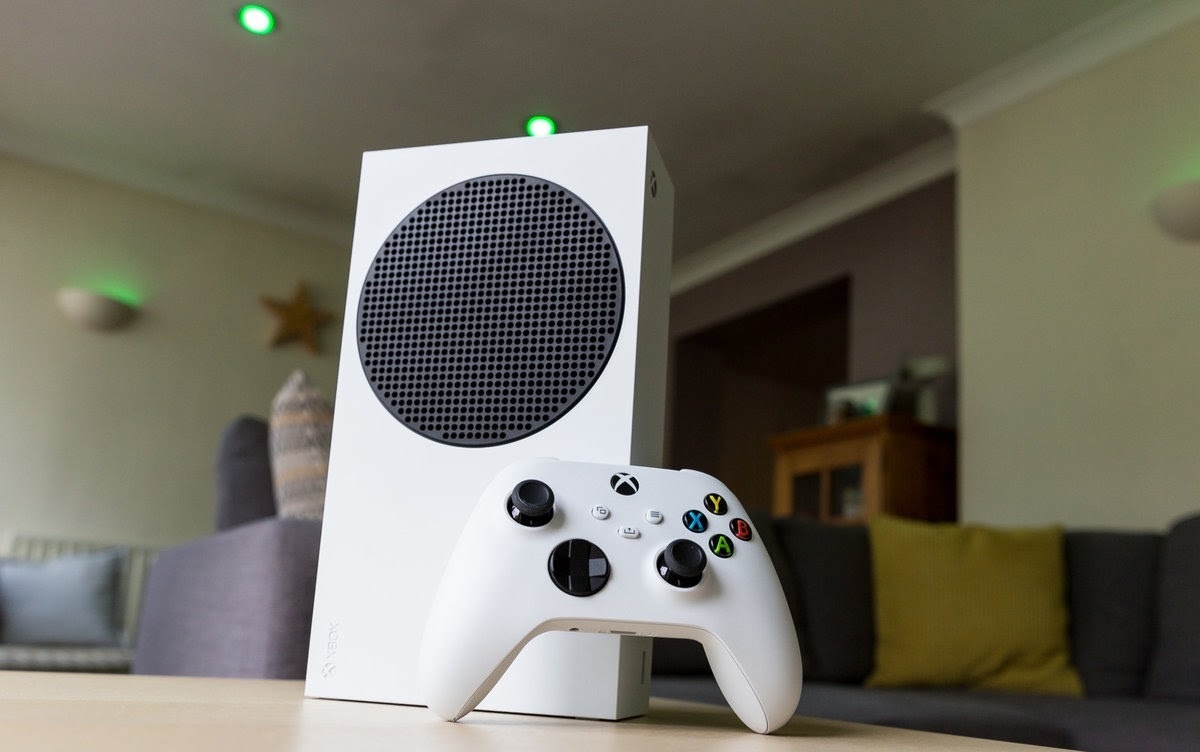 Though it is possible to purchase physical CDs to place into your console, both the PlayStation 5 Digital Edition and the Xbox Series S come without a disc drive.
This means that you will only be able to download games to their 1TB hard drives. Games like Call of Duty: Black Ops Cold War can consume nearly 20% of that storage space.
This leaves you with very little room to install other titles. That means it's not going to take you very long to fill up those drives.
What to Do When Your Drive Gets Full
So your drive has gotten full and you don't know what to do? Well, you're either going to have to sacrifice some games and uninstall them.
Nobody really wants to do that. Or you're going to have to purchase an external drive, but one TB will cost you more than $200.
You may as well just buy the more expensive console that comes with the disc drive in the first place.
Larger Games Need Quicker Internet Speeds
If your internet is not fast enough, downloading any of the new titles that drop with next-gen consoles will take a while, given their large file sizes – to say the least.
You are going to want to make sure that you have a speedy internet connection before picking up a next-gen console.
Even if you do have a quick internet plan, some ISPs have data caps that are very easy to reach after downloading just a few games.
This is especially applicable when you consider that some next-gen games have file sizes of 100GB or more.
Physical Copies
You can get around this problem by purchasing the versions of the consoles that come with disc drives and purchasing physical copies of your favorite games.
But you need to remember that it's going to cost you a lot of money to do that.
Summary
We think it is not advisable to buy consoles at launch. Consoles at launch are selling at high prices, yet have few games.
They build a library of worthwhile titles with time, so why the rush? Consider these tips in the future if you are thinking of getting a next generation console.