Harvest Land: Farm & City Building is a farm simulator video game developed by Mystery Tag. It's the best platform if I'm in the mood to develop a farm and enjoy all the things that accompany it.
The game allows me to build a village by constructing houses, farmers and businesses and discover intriguing mysteries along the way.
In this article, I'll take you on a journey of antiquated farm life and also give you tips to excel in Harvest Land. Read on to learn more.
What Harvest Land Is About
How the Harvest Land Game Works
Grow Crops and Sell Them for Money
Earn Coins
How to Level Up Faster
Why Play Harvest Land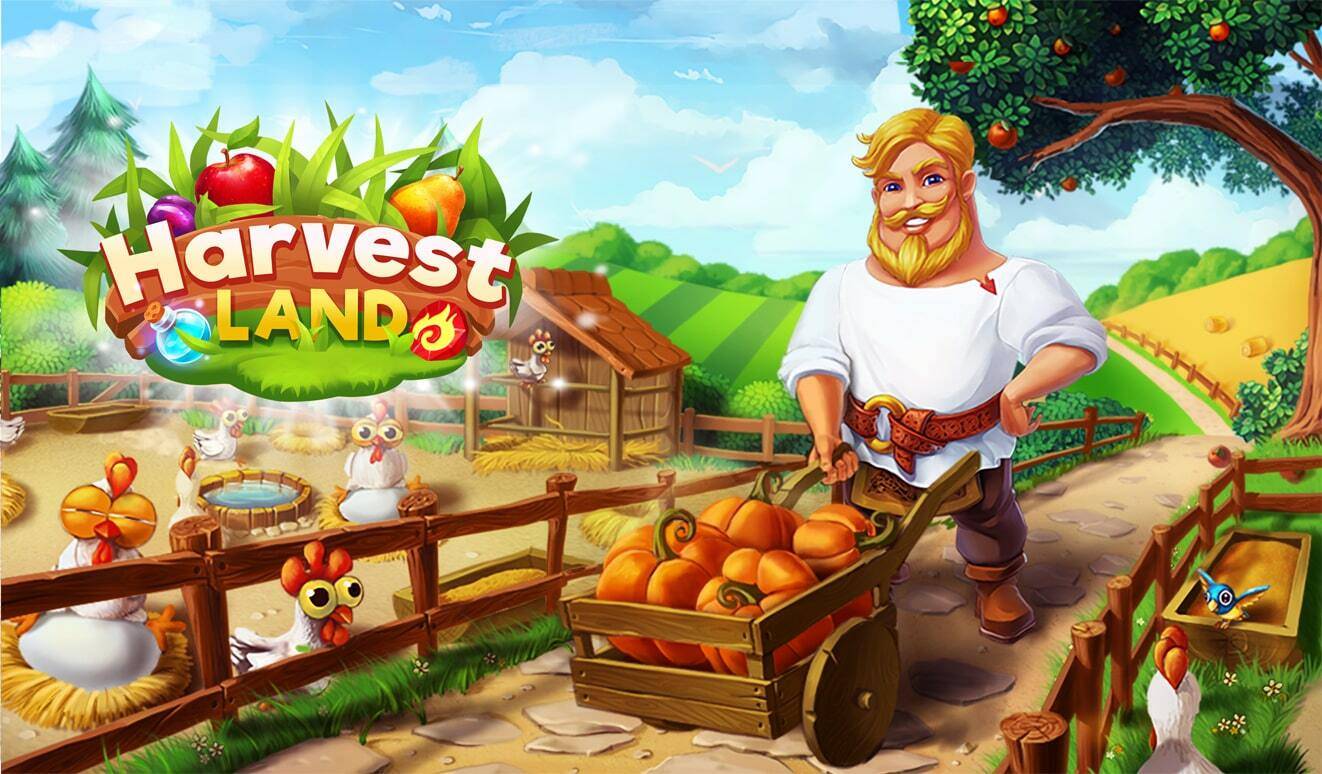 What Harvest Land Is About
Harvest Land: Farm & City Building is a farm management game that allows its users to experience farm life with excellent features and graphics.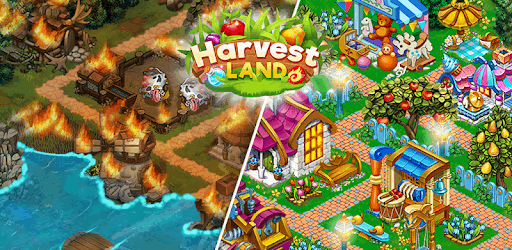 In Harvest Land, I get to build a variety of different houses and establishments to make up my village and expand my territory further.
In the village, I can tame animals and cattle and trade valuables with friends or ask them for something in exchange, much like a barter system. But Harvest Land is not only about living a peaceful, village life. There are added mysteries coupled with a lot of thrill.
The best part about this game is the relatable experience that I get to enjoy. Not only does this game let me live a life that is not easily accessible, especially in this day and age, but it also teaches me the basics of everyday struggle.
Decorate Villages
We learned that Harvest Land allows us to build our own villages. But there's more. I also get the chance to decorate those villages with statues, plants, fountains, benches, and flowers of all kinds.
This way, not only can I customize my village, but also showcase it to my friends and fellow farmers.
In case I don't like the outcome or want to redo something, I can just reset the decorations on my whim as many times as I like until I can reach the desired result.
How the Harvest Land Game Works
Building villages is fine. But these villages can't be built without any raw materials, especially wood. So, to collect these materials, all I need to do is cut down the trees in my village.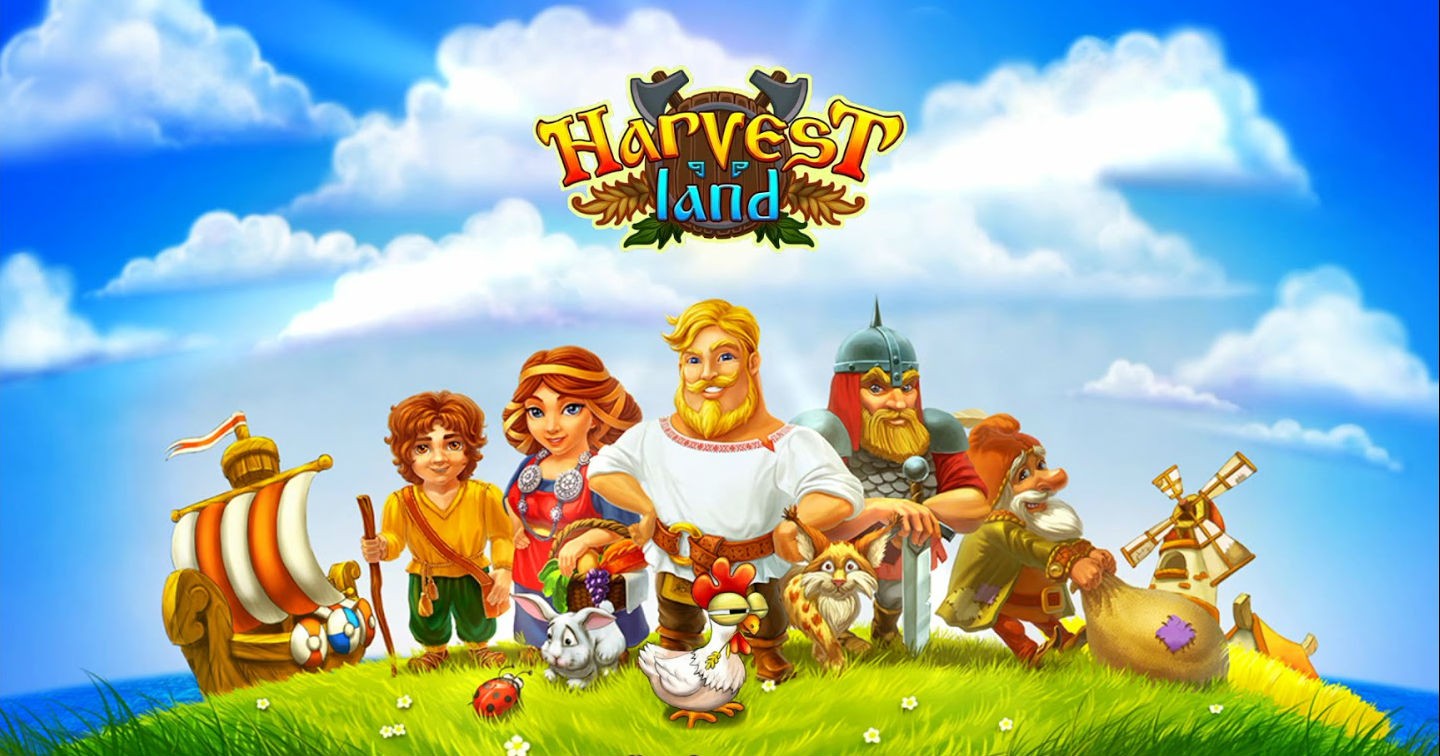 I can also produce the required quantity of wood in the sawmill which will provide me with usable wood specially designed for building purposes.
There are monsters that I can fight in the event that they attack my village keeping my villagers safe on their journey to success and prosperity.
If I want to build an army and train the village people so that they can be a part of my troops, I can do so in the Warrior House. I can also protect my crops by training them to fight against pests and cattle who might be destroying my crops.
Using the Game's Controls
When I'm playing on my PC, I can click on the left button of my mouse to drag my characters and deploy them. I can press the "Up" key on the keyboard to zoom in on any object after tapping on it.
To play along with my friend, I can press CTRL + Shift + 8 to open the Multi-Instance Manager. Better yet, with the help of BlueStacks Script, I can write and run a set of commands so that the next time I play the game, I can just trigger the command according to the script I created.
This way, I will automate repeated tasks and save myself some troubles. Similarly, with the Repeated Tap, I can assign an action to a key so that I do not have to press it repeatedly to initiate that action.
Grow Crops and Sell Them for Money
Because we are on farmland, I can cultivate wheat, grapes, rice, corn, tomatoes, and other crops.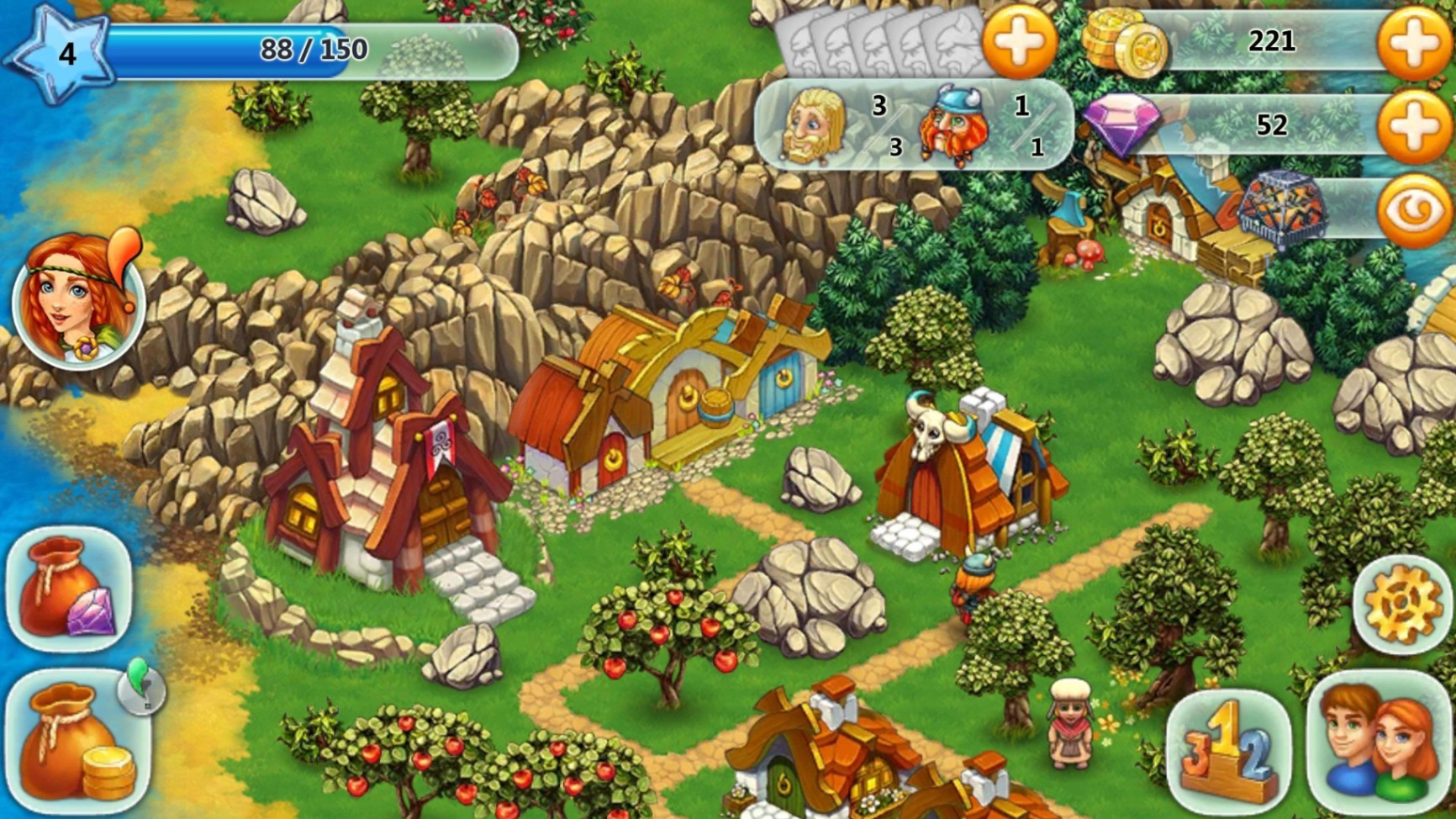 To do that, all I need to do is place the farm plots available to me and tap on a spot to plant the crop of my choosing.
As soon as I notice that my crops are ready to be harvested, I can just tap on the screen and assign a trusted worker to harvest the crops and look after the fresh produce on my farm.
Use Energy Points to Quicken Growing Time
In case I need to grow and harvest more quickly, I can speed up the process by using my energy points.
I can then sell these crops more quickly in Harvest Land and earn my living.
Earn Coins
Suppose I want to earn revenue for my produce, I can do so by fulfilling orders from the guests who arrive at the threshold of my village. These guests are mainly customers who sailed through the sea to arrive at my village on their boats.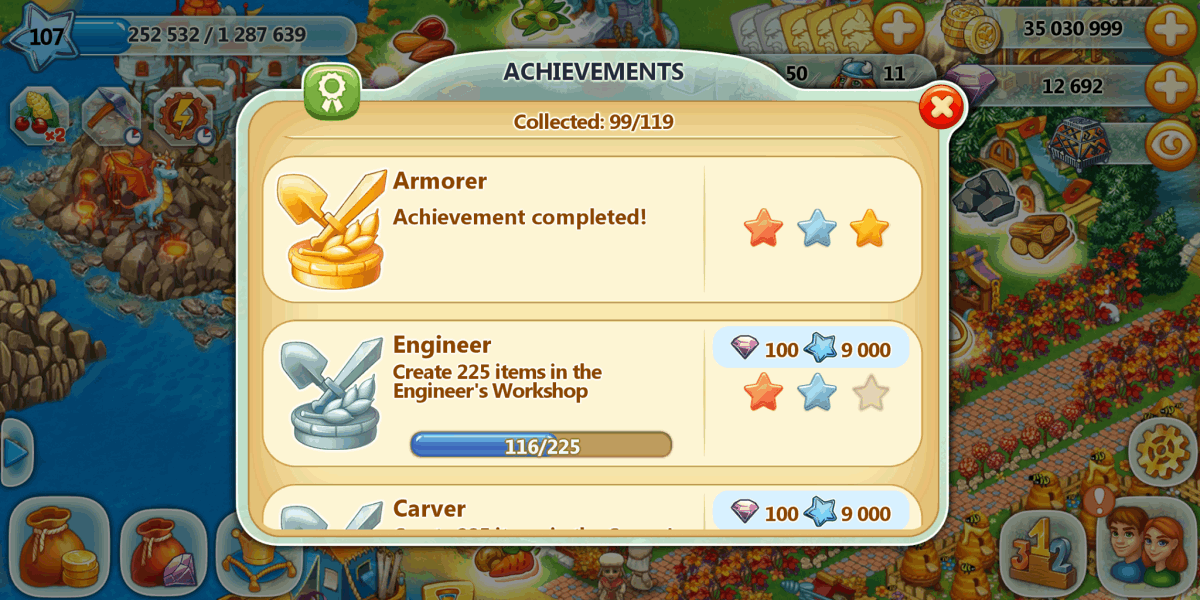 Once I complete their orders successfully and give my customers the chance to taste some of my delicious food, I can earn coins as well as experience points. Furthermore, I can raise my cows, pigs, sheep, and chicken and also sell the dairy items that I get from them.
I can also process the raw produce into tasty food items so I can feed myself. To do that, I need to introduce settlements like tailor shops, laboratories, and weaving looms, etc. This way, I not only save money but also make sure that my character is energized and well-fed.
Earn Free Diamonds
The crystals and gold that Harvest Land offers are one of its most important and luxurious currencies. Getting my hands on them will give my progress a major boost and will be a lot of fun. But getting them for free is even better.
Diamonds are awarded when the user completes various tasks and achievements. As I level up in the game, I'll get added diamonds as prizes. Further, killing monsters and trading with Gnome will also guarantee free diamonds.
In addition, always feed the wildlife as they occasionally drop diamonds and other prizes when they are fed.
How to Level Up Faster
Now that we have learned about the basics of the game, let's have a look at some of the tips that will help us to level up in Harvest Land. With the help of some simple but useful tactics, I can excel in this game without spending any money on in-app purchases.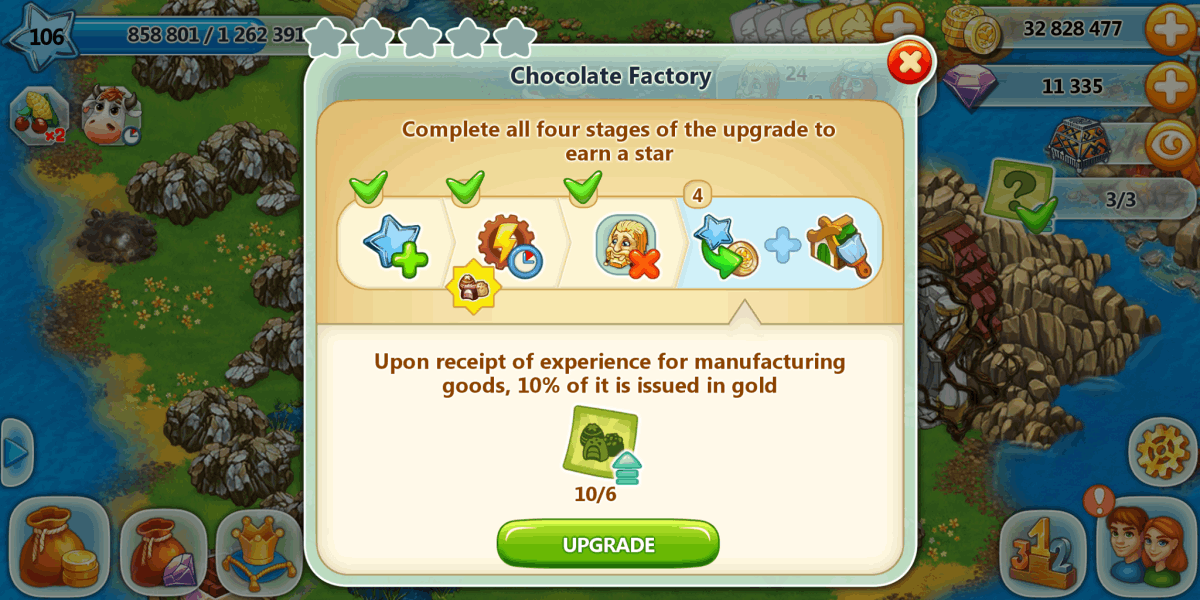 First, save as many diamonds and gems as possible. It was hard but I have learned how to resist the temptation even when my eyes linger on attractive items. They will be useful later when I'm building things up.
Harvest Land also helps its users in leveling up whenever they unlock any achievements. The more missions I accomplish, the more steps I climb.
Tasks as simple as restoring the clan castles and joining an already established clan can be helpful in advancing in this game.
More Options
Saving upgrading tickets, participating in dragon races, using the storage systematically and efficiently, and spending earned diamonds in a premium ship will also ensure that I can defeat my competitors and will help me rule the Harvest Land.
If I want to transform my gameplay with Macros, I need to automate the predictable in Harvest Land.
Following that, I will get access to inventive Macros in the BlueStacks Macro Community easily. This will ensure an added thrill in my gameplay experience.
Why Play Harvest Land
Harvest Land is so appealing mainly because of all the high-tech graphics it offers.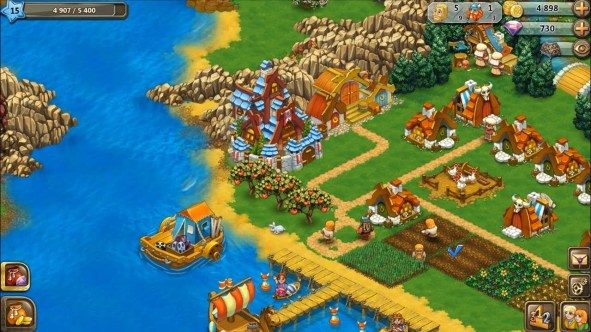 The developers of this game have not compromised anywhere when it comes to the detailing and applicability of all the elements present, be it houses, animals, or even rivers.
Furthermore, the sound effects are nothing short of extraordinary, making the whole experience more realistic.
In addition, the general background tunes are soothing as well as cool, offering a true-to-life adventure.
Value for Money
This Android game can be played on PC or Mac devices and is free to download.
The game also offers subscription bonuses for those who decide to subscribe.
Among the in-app purchases, which costs between $0.99 – $99.99 per item, comes also the Harvest Land's store wherein I can buy resources by spending some real cash.
To Sum Up
The green grass that reaches beyond boundaries, the yellow fields that expand as far as our eyes can go, and the mountains that descend into the blue sky – all of this picturesque scenery is available for me to enjoy in the comforts of my home with the Harvest Land game.
And now that you know all about this game, it's available for you as well. So transport yourself from the urban world to the rural world and enjoy creating the farming village of your dreams!