While there are many uses of smartphones in our daily lives, there's also entertainment that comes with it. You can find an abundance of games for your phone. Age doesn't matter when it comes to having fun!
It doesn't matter what kind of games you like – be it puzzles or word games; there are so many options for you to pick from. This article will enlighten you with a list of senior-friendly games with all the information you need to download them and get playing. Let's go!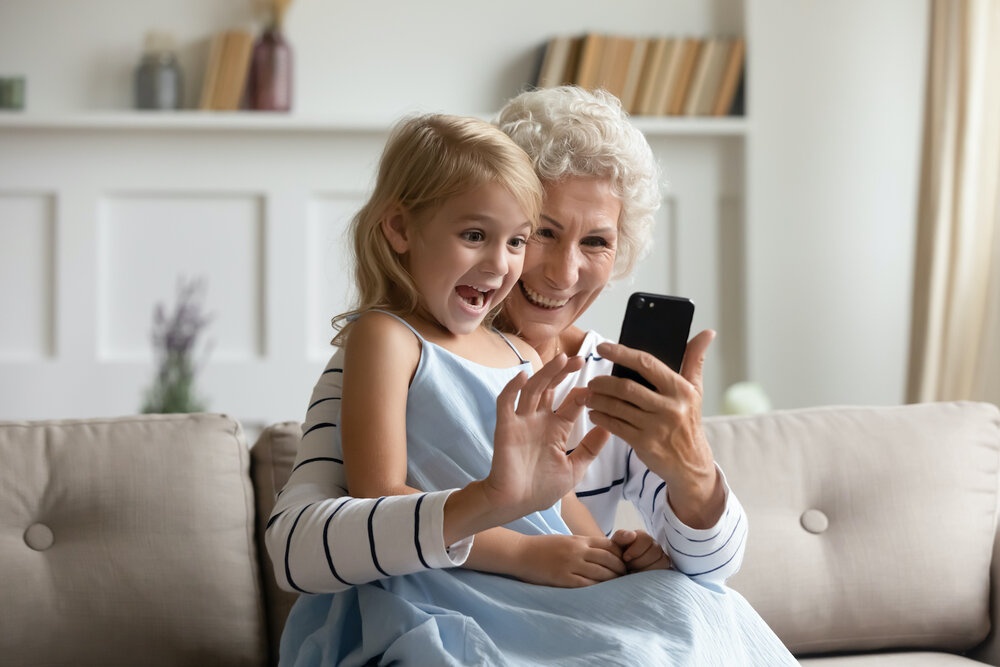 Words with Friends
For all the people who love Scrabble, here's a game similar to it. Words with Friends is a challenge for your vocabulary that you can download easily on your phone. This game allows you to play with your friends, family, or a stranger and learn new vocabulary every day!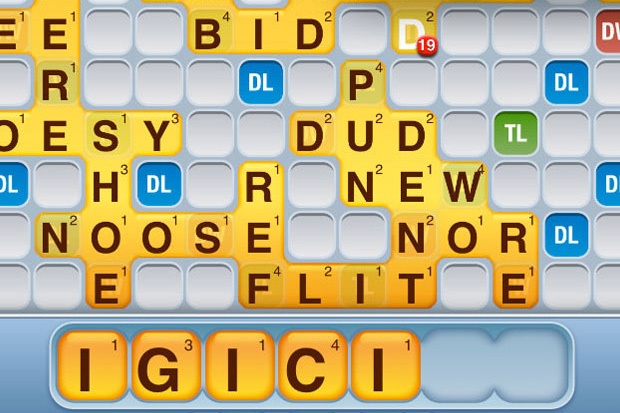 The game has weekly challenges for its users, along with solo playing exercises to train to get better in the game. Other features include an in-app dictionary and highlights such as Word of the Day. Words with Friends makes it simple to track your activities and see if you've improved!
There's an in-chat feature to talk to your opponent, and if you're an iPhone user, then you can play this game on iMessage too! To download Words with Friends, you can find it on the Google Play Store or the Apple App Store for free.
Peak
It's always recommended to train your brain every day in order to improve its skills through a cognitive workout. Peak is an application built solely for this purpose. The award-winning game challenges your brain to work harder and better with multiple challenges!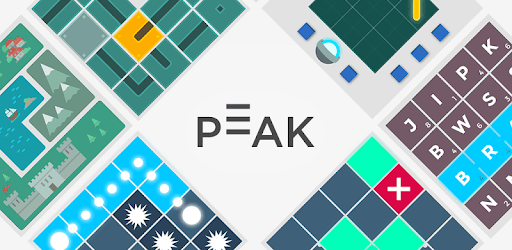 Neuroscientists and other educators got together to develop Peak with puzzles that are related to memory, attention span, mental agility, and cognitive function. After signing up for this game, there will be daily programs sent to you with feedback and statistics.
Peak will help you improve as you keep tracking the progress you make. You can find it easily on the Google Play Store or the Apple App Store, and it's free! However, there is a premium package that you can avail of for a fee.
Mister Smith & His Adventures
Mister Smith & His Adventures brings three things to the table: it has quizzes, hilarious adventures, and is super interactive too! With our protagonist being titular Mister Smith, you get to pick exciting adventures and make decisions for Mister Smith too.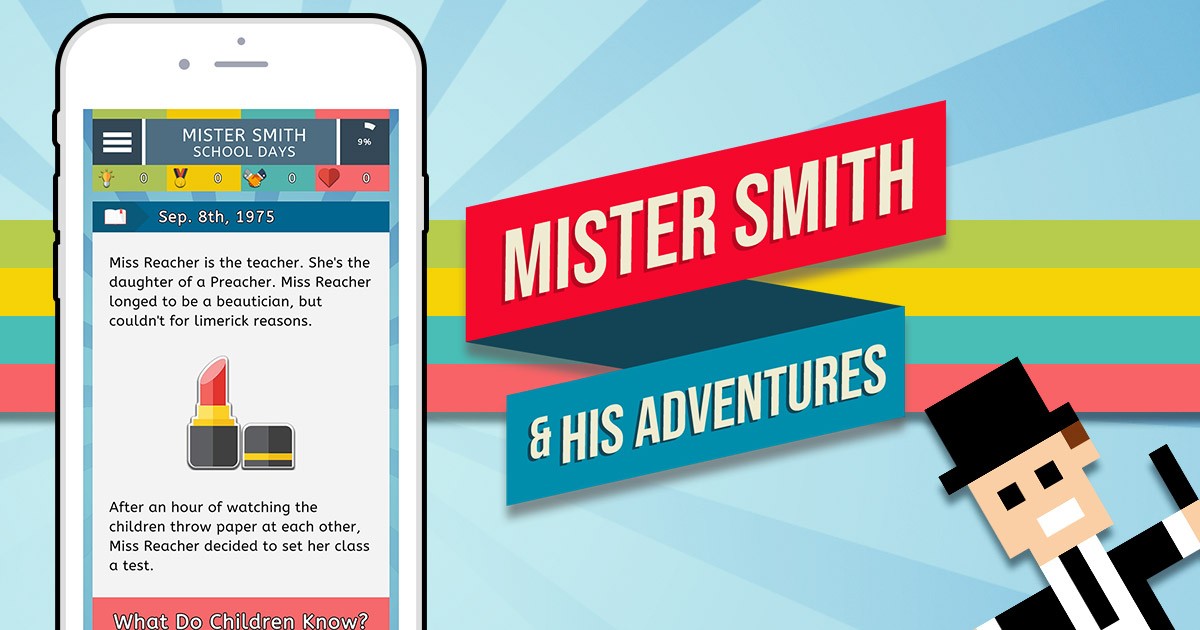 The scenarios will be quite tricky, and you'll have to pick options that each have different outcomes. Not only this, but there will be mini trivia games based on history, general knowledge, and pop culture.
The gameplay is very irreverent, but that's the hilarious part about playing as Mister Smith. You can download this application for free for your iPhone device through the Apple App Store, and you can also upgrade to premium for a fee.
The Room
If you're a fan of mystery and love a thrill, The Room is a must-have for you. The visuals are gorgeous, and the game itself is so intriguing to play! You just have to solve clever and interactive puzzles through which you can level up by unlocking boxes.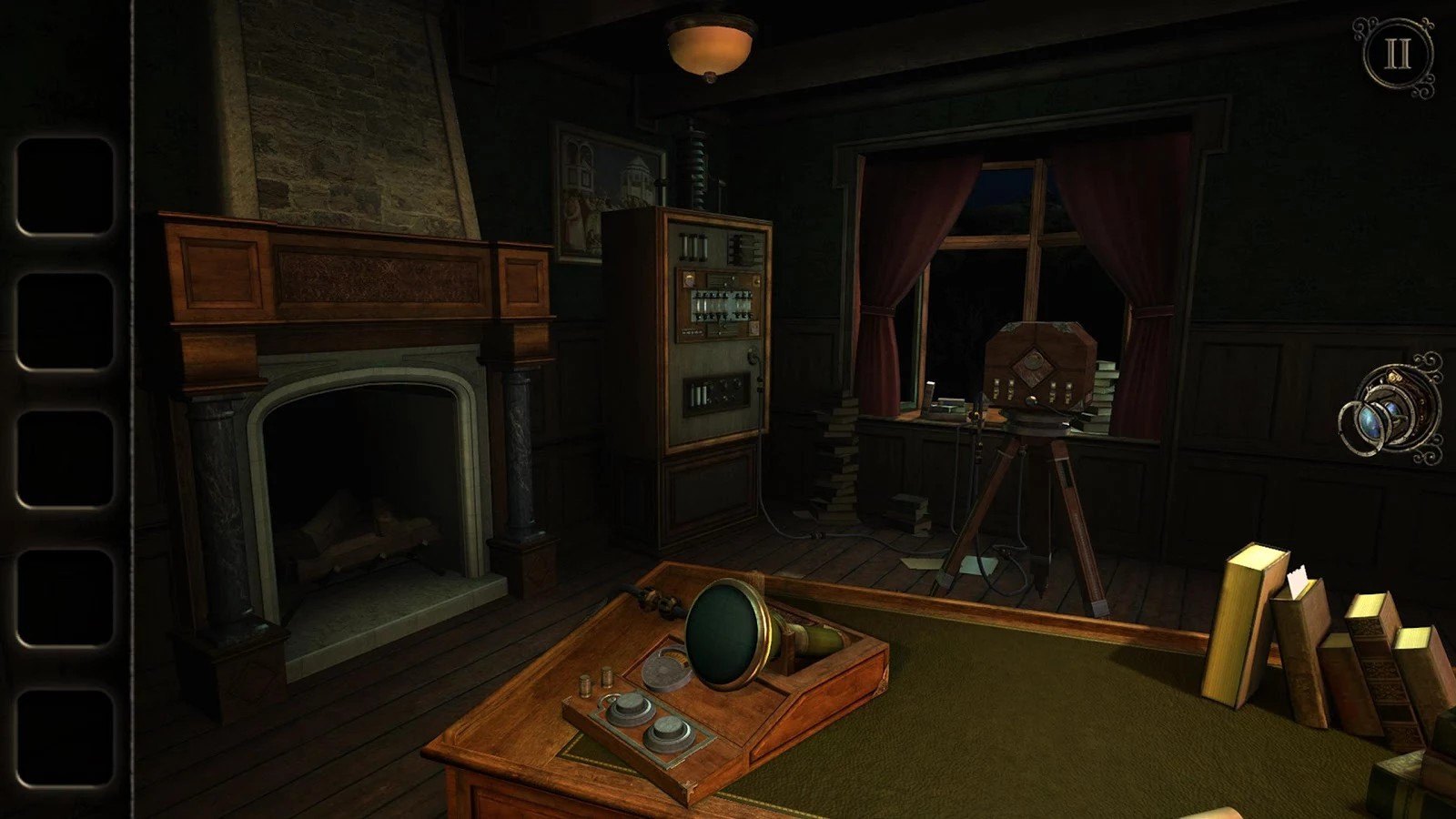 The challenges in this game might seem impossible, but they just need to be handled smartly. The Room has brilliant features such as one-touch control with an intuitive storyline, and it makes navigation super easy too.
The Room has won several awards like Apple's iPad Game of the Year 2018 and a BAFTA for the Best British Game too! You can download this game on your iPhone or Android through the Google Play Store or App Store for $1.49, which is quite worth the hype.
Disjoint
Next on our list is a game just as ingenious and brain-busting as the others so far. Disjoint is an adventure game that has the background and format of a comic book featuring a hobo and a pig.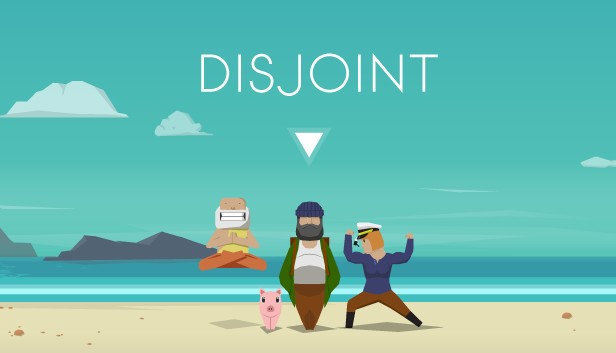 There are puzzles in this game, along with storybook-like sequencing to make the plot quirky and unique. The text in this game is always rhyming, and there are challenges that will keep you occupied for a very long time.
The graphics are very engaging, and the puzzles are super clever – all of this combined with a fun storyline makes Disjoint a game that's worthy of playing. For just $4.49 on the Google Play Store and $2.99 on the Apple App Store, you can download this game on your Android and iPhone devices.
Two Dots
This game has a very simple rule – all you have to do is connect and eliminate dots to reach the end goal. Slide your finger across the screen horizontally and vertically to clear the space and make way.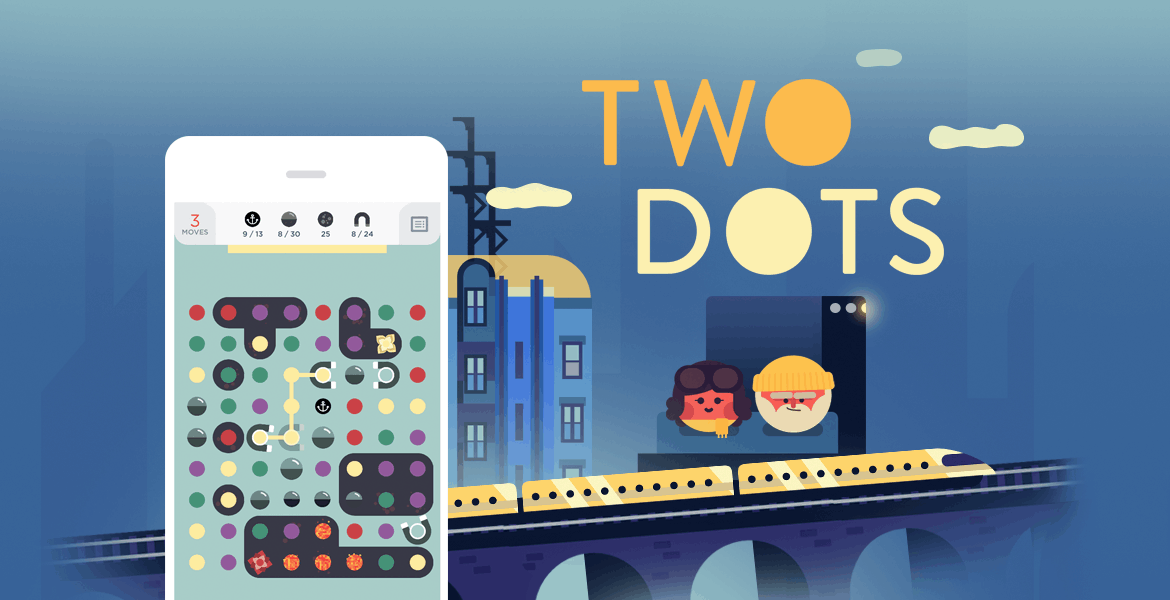 With this one simple rule, Two Dots becomes very easy to understand and get the hang of, but you won't be able to stop yourself from playing it day and night! There are over 2,700 levels, and each level is trickier than before.
Good at problem-solving? You could become a champion at this game! Two Dots is completely free to download on your Android and iPhone devices through the Google Play Store and the Apple App Store.
2048
Talk about the list of games you can get addicted to, and you'll surely hear of 2048 in it. This application is a tile-swiping game featuring a 16-square grid and numbered tiles. Your job is to get rid of tiles by combining two together.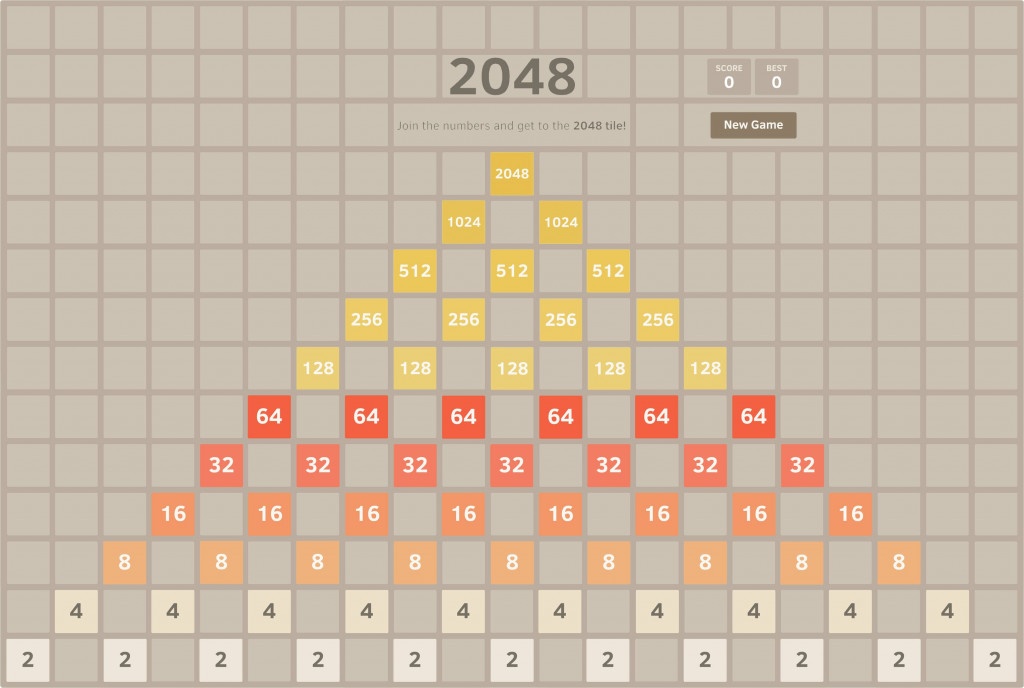 The two tiles that get combined have to be of the same number, making it your goal to merge tiles and ensure that the board doesn't get filled up completely. There's a mental workout in this game for you, with fairly easy gameplay!
Once you start playing, you're bound to come back and beat your high score. 2048 can be downloaded on your Android or iPhone device through the Google Play Store or the Apple App Store for free.
Lumosity
With over 50 games in it, Lumosity is a great application if you want to train your brain. These games are specifically designed by neuroscientists to develop cognitive skills with the help of repetition. This game is quite handy in keeping the mind sharp at all ages!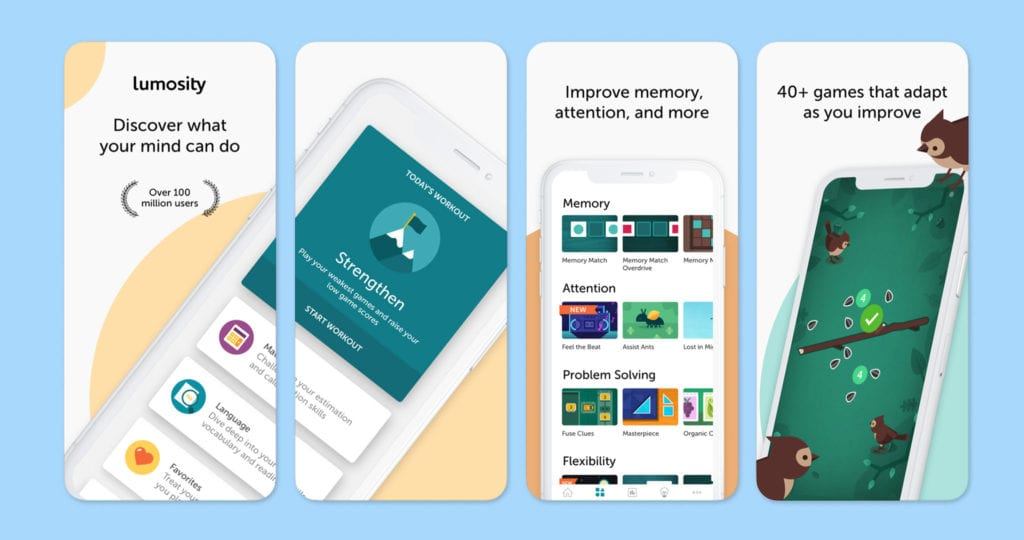 As soon as you download the application and open it, the game will ask you to take a 'Fit Test', which is meant to set a base score. This score will be used to compare you to the other members of your age group too.
Through this score, you can find out your weak points and improve them with time so that they don't cause you trouble in your real life! You can download this game on your Android or iPhone devices through the Google Play Store or the Apple App Store at no charge.
One Brain
If you want to test the speed of your brain, One Brain can help you with just the thing. This simple game asks for you to spot contradictions, but remember that you have to be as fast as you can!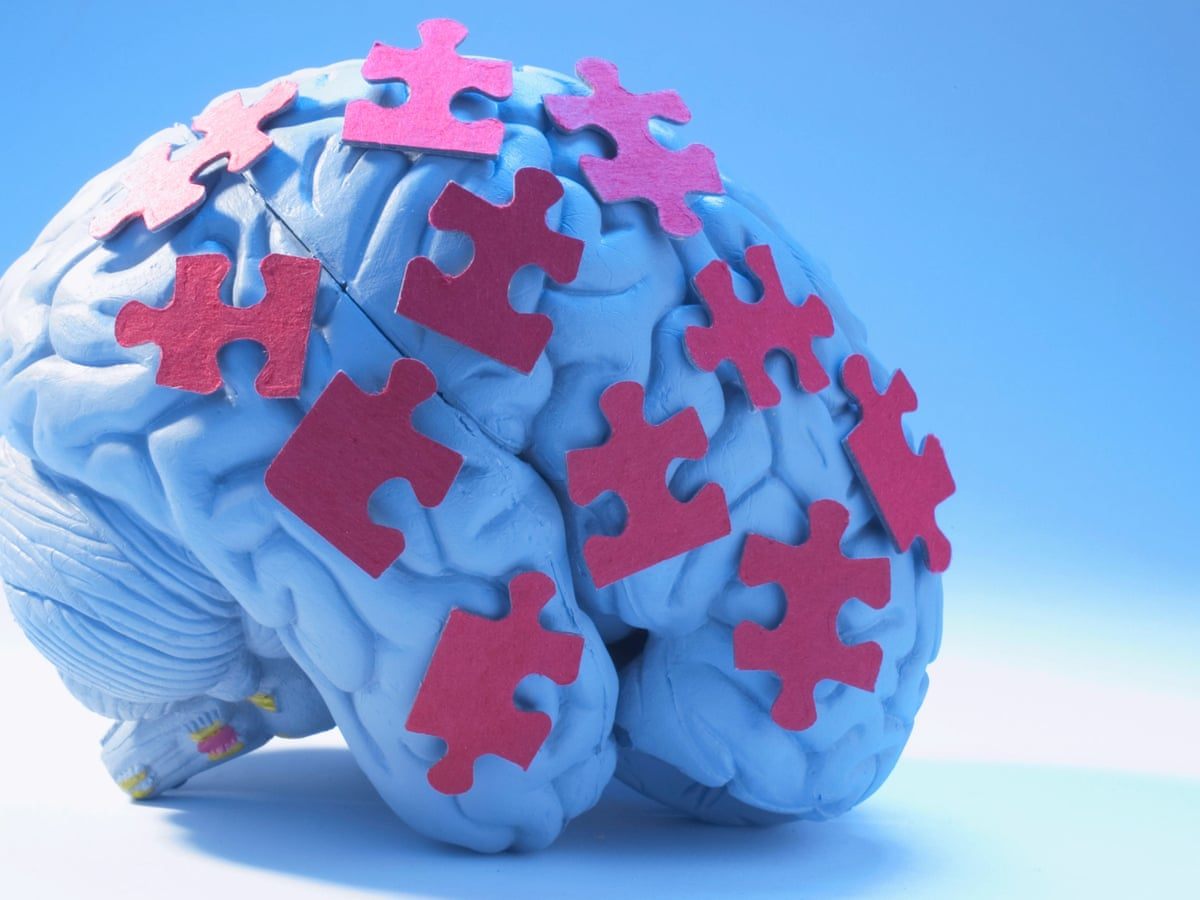 Through this, you can keep your brain healthy and active. The ideology behind this game is that some people might have a imbalance between the left side and right side of their brain, so these activities are an attempt to balance these sides.
All in all, you just have to look at the command and decide whether it is correct or incorrect. This could be a bit challenging at the start, but as you get used to it, it'll become much better! One Brain is available for Android and iOS for free on their respective app stores.
Elevate
This application acts as a tool to train your brain by improving different skills such as your attention span, speaking ability, and the speed at which you process words. Neuroscientists have collaborated on this game, developing 35 games that are meant to train your cognitive function.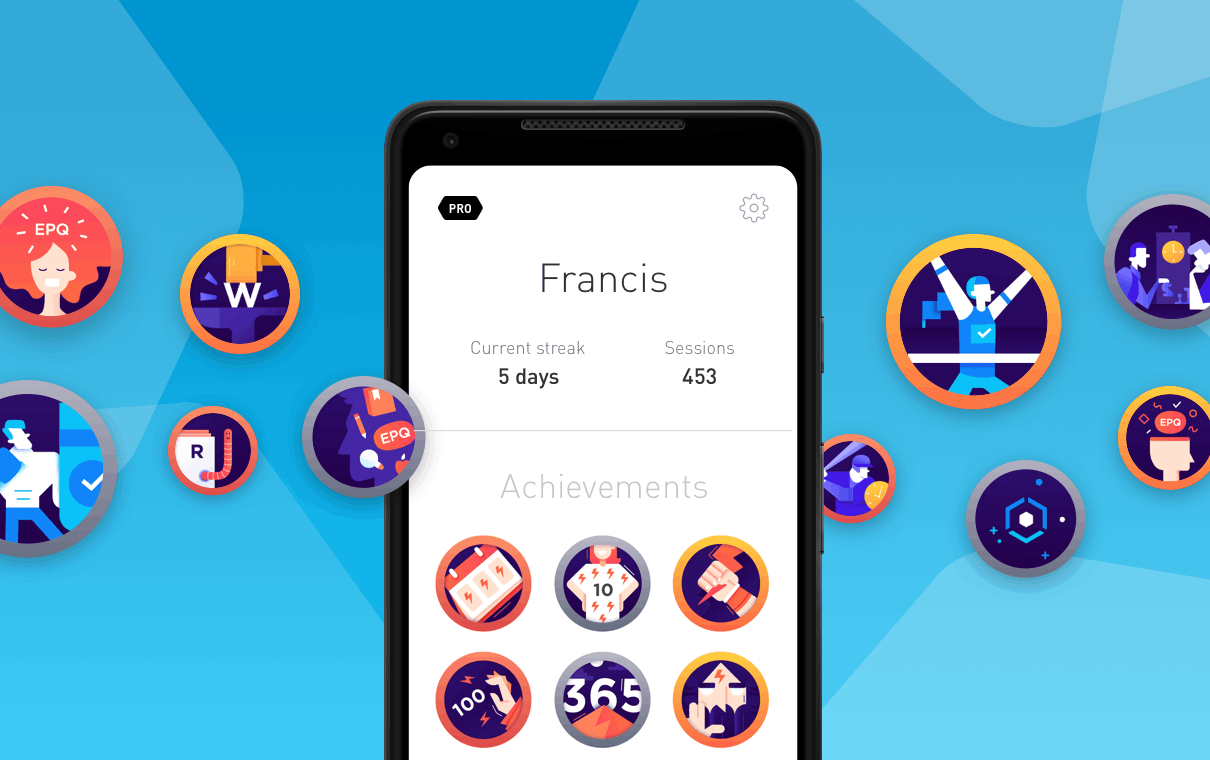 Many seniors have difficulty in retaining information, and Elevate wants to work on improving this problem. It improves memory and is an excellent game for seniors who want to keep themselves sharp and attentive.
The best part is that this game is available for free! You can download it on your Android or iOS devices through the Google Play Store or the Apple App Store.
Conclusion
It is very important to keep your brain active and sharp, not only for seniors but also for anyone of any age.
If you find yourself stuck in the pit of boredom or restlessness, these games can be a very fun outlet. Find out for yourself by trying them out!