Multiplayer online battle arenas are the craze in mobile gaming. There are a lot of them being launched this year but there is one multiplayer mobile game that has been dominating the charts even before the others—Brawl Stars.
Brawl Stars is a 3v3 fast-paced multiplayer mobile game where I get to choose a character called a Brawler to play different game modes. From battle royale to an ultimate smackdown with other players, each game mode and match lasts only three minutes which makes it even less time-consuming, jam-packed with action, and more fun.
Brawl Stars might be a fun game but it also has some strategic elements to it. In this guide, I'll teach you more about how to play the game as a beginner, a few tips and tricks, how to earn free coins and gems, and more. Check it out below.
Spam Your Super Button
Choosing the Right Brawler for Your Play Style
Play with Your Friends
Learn Where to Collect Free Coins and Gems
Keep Your Distance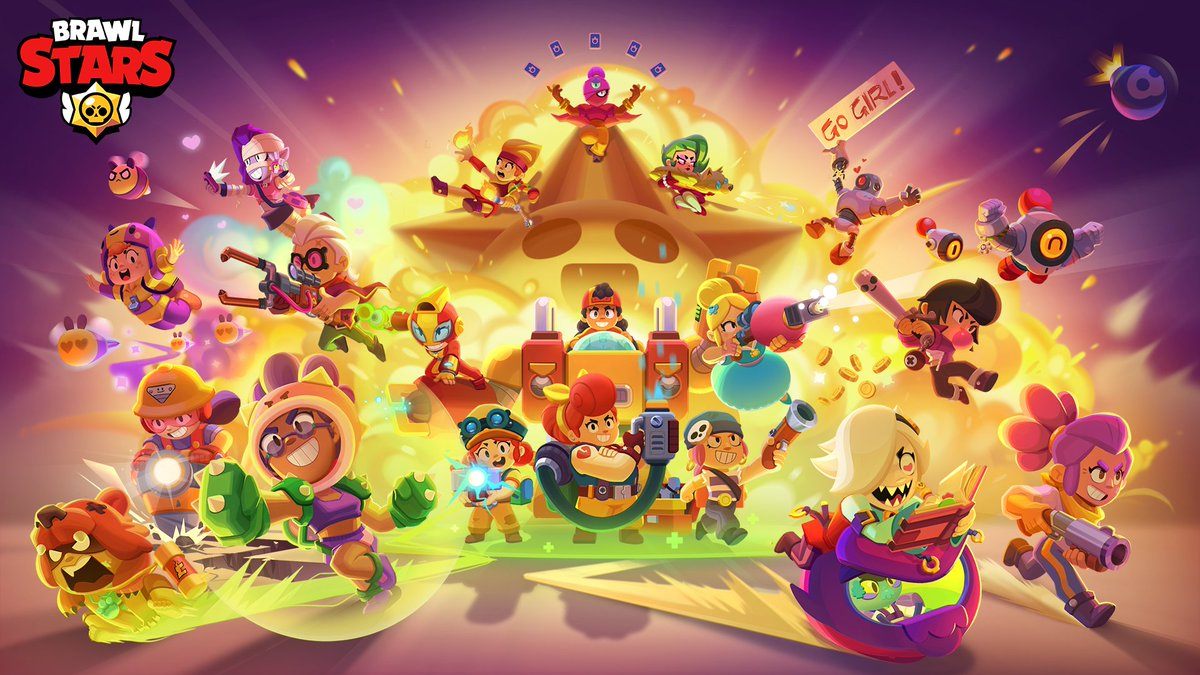 Spam Your Super Button
Many new players often have an idea on how to play Brawl Stars but still lack the knowledge and skill to time their Brawler's abilities to hit the enemy.
The one thing that I always teach new players when it comes to playing this game for the first few times is to spam your Super button. Tapping the Super button immediately releases your skill but when the skill is on cooldown, the game will treat it as your normal attack.
I highly recommend that you try to do this instead so that when the skill is active, you can immediately use it to destroy your enemy. This is highly advantageous in a beginner's scenario since no one knows what the cooldown timers are for these skills.
Tap the Super button as much as possible especially when an enemy is in range and you'll easily unleash all of your damage to them.
Learn How to Play without Auto-Aim
One of the beginner tips that you might encounter in any other guide is to use the Auto-aim feature. The Auto-aim feature is commonly used to help beginners shoot their skills accurately. However, this is not always the best case.
If you keep on playing with this feature, you will develop a reliance on auto-aim which means you'll never be able to learn how to throw your skills accurately at high-level gameplay.
This is also the reason why I always tell newbies to disable auto-aim from the moment they play their first game. This way, they learn how to both manage their skills and manually throw all of their skills and attacks accurately.
Choosing the Right Brawler for Your Play Style
Brawl Stars offer a myriad of different characters called Brawlers. Each Brawler has its own set of unique abilities and play style.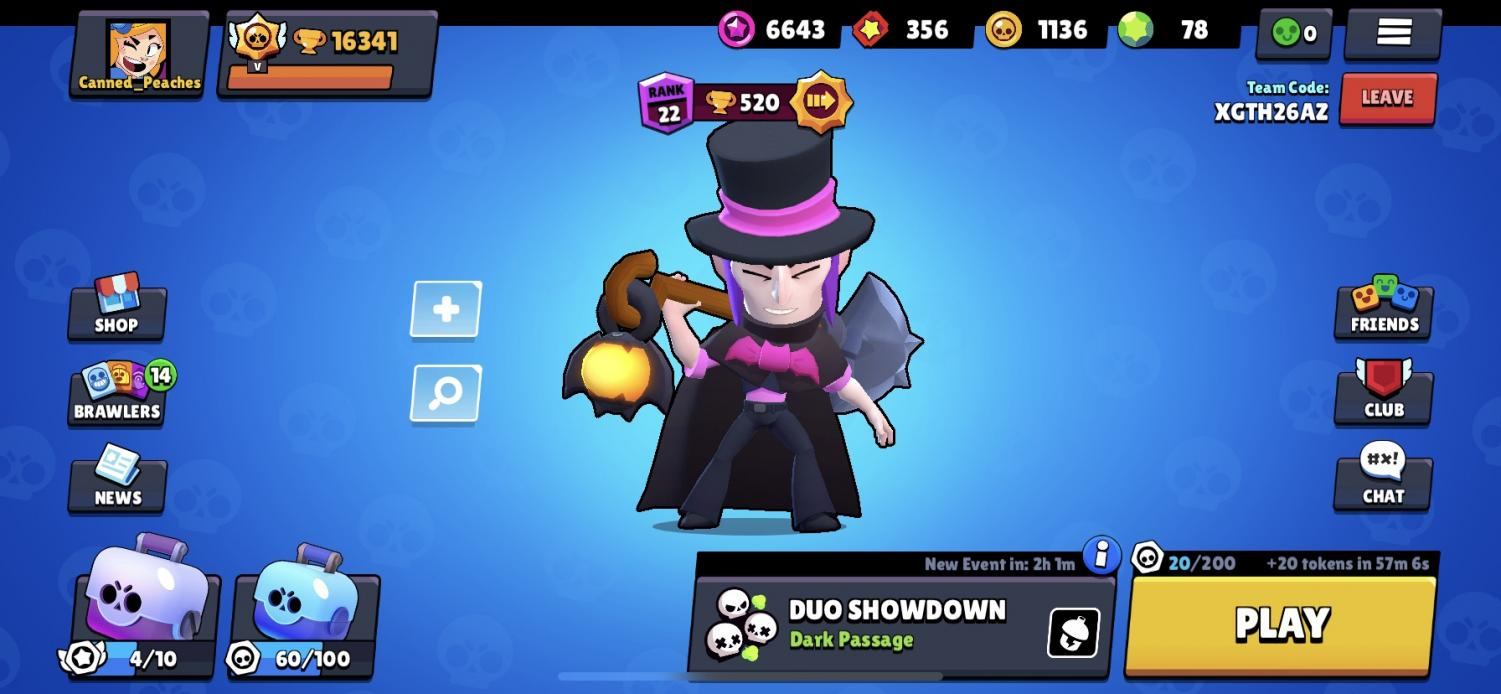 Some are meant to be played aggressively due to their high damage while others are played more defensively due to their high utility and defensive capabilities.
I always recommend that you know your play style first so you'd know which is the right brawler for you. If you play a more timid style, I suggest that you go for tanks or those with high defense stats.
Those who want to play aggressively should choose Brawlers that have burst potential or combo-oriented gameplay to finish off the enemies as fast as possible.
Don't Forget to Upgrade Your Brawler
One of the fundamental skills in Brawl Stars is to upgrade your Brawler. Upgrading your Brawler unlocks more features and skills and will add more offensive and defensive stats. Always make it a point to upgrade your Brawler by continuously playing that same Brawler in different matches.
If you continue to upgrade your chosen Brawler, you'll be able to unlock the ability to use gadgets that will further strengthen its attack.
Upgrade your Brawler even further and it will unlock your Brawler's Star Power which makes them even more powerful and unstoppable. Keep on upgrading and you'll find yourself becoming more formidable.
Play with Your Friends
Sure, you may like to play alone especially if you want to harness your skills in playing the game. I often find myself wanting to play alone whenever I want to improve on my skills or simply learn more about the game.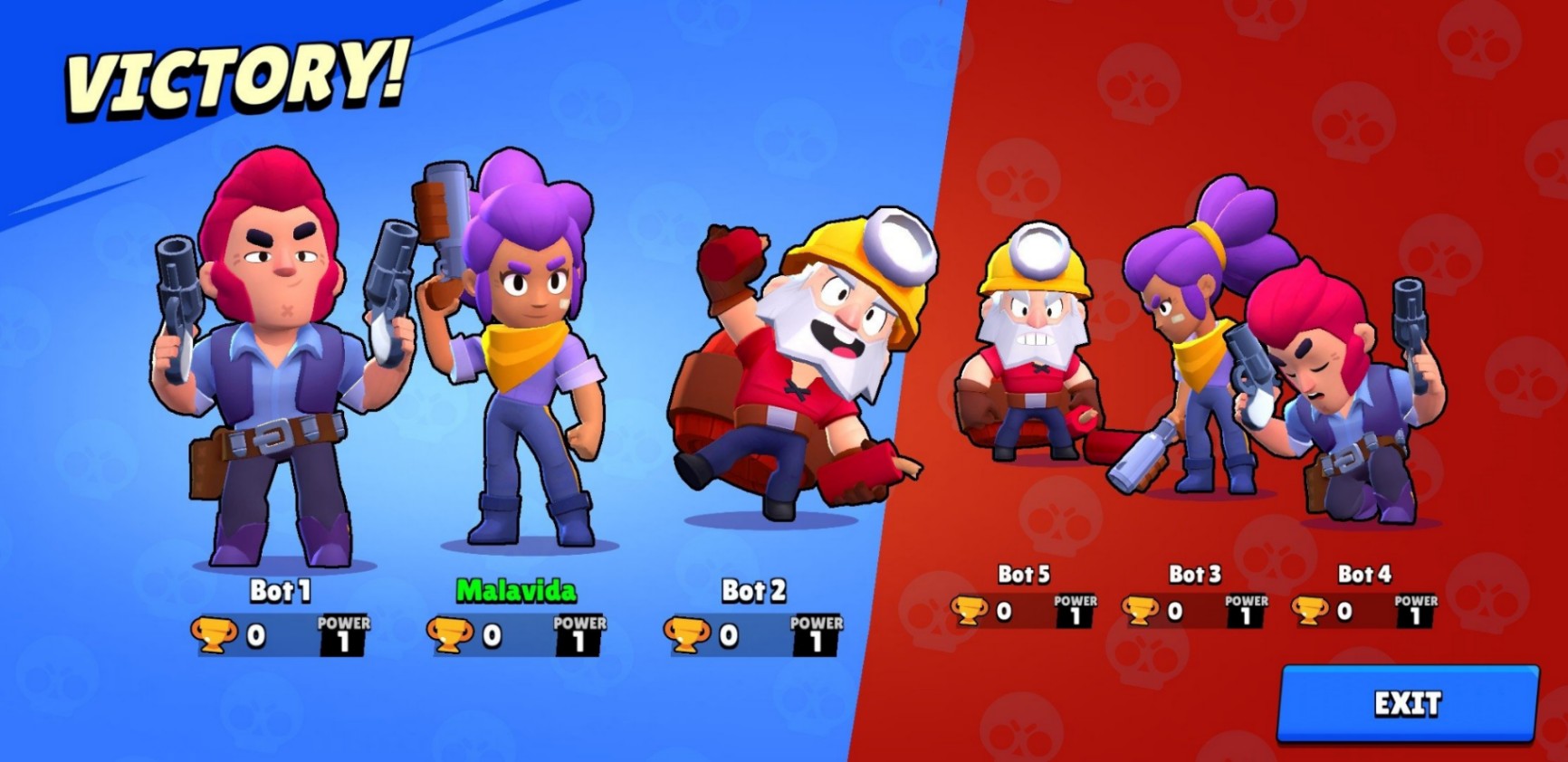 However, the best part about playing Brawl Stars is when you get to play with friends. Playing with friends has elevated my entire gaming experience when playing Brawl Stars.
Remember that Brawl Stars is a team co-op mobile game where you need to rely on other players to win matches. Playing with friends allows you to play cooperatively and have the best teamwork possible since you already know each other.
I highly recommend that you play with a friend or a group of friends who have different play styles or have expertise on different Brawlers so you'll always have a solid team setup.
Make New Friends
For many of us who initially don't have a friend to play with, some social features in the game are very helpful for building a community. One of the main social features in the game is an invitation after a match.
I can send an invitation to other players, especially those that I really liked playing with, and add them as friends. I can then invite them over to a party where we can queue up together and play as a team.
You can also post all of your match results on social media and invite your friends to download the game and play with you.
Learn Where to Collect Free Coins and Gems
Coins and gems are two of the most valuable in-game currencies used in Brawl Stars. Coins are usually required to unlock new Brawlers. These can be acquired by finishing different daily quests that you can find under the quest tab.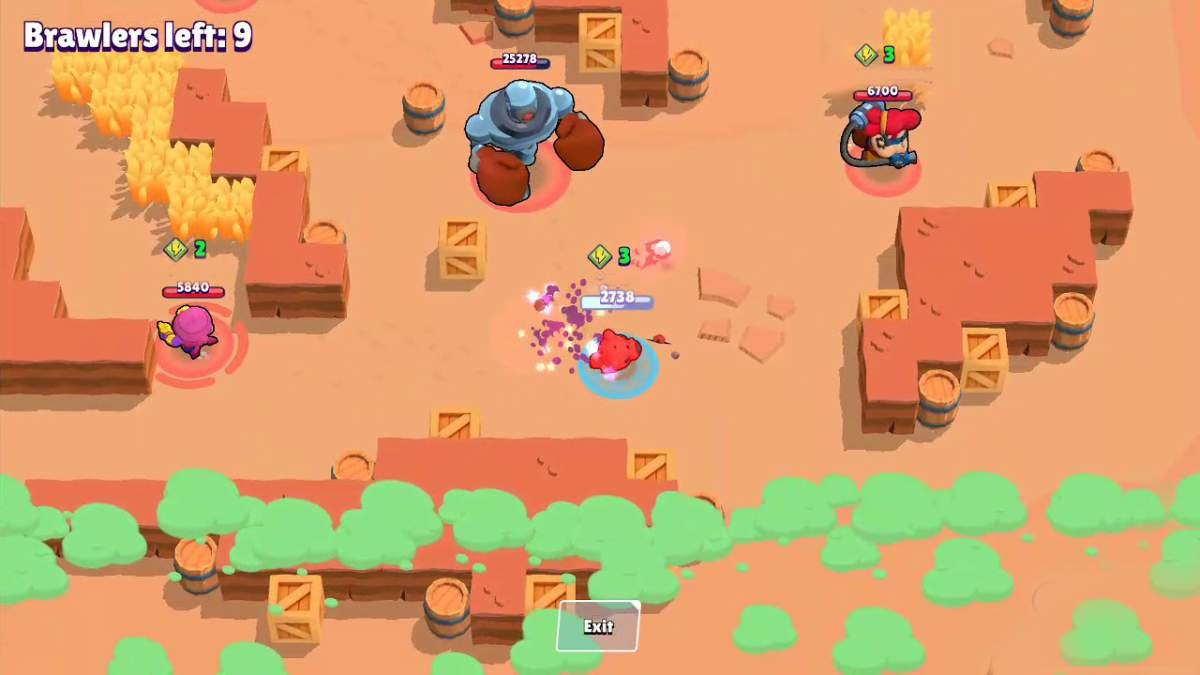 There are a lot of daily quests that will give you a lot of coins. Complete each quest to unlock more quests. The free tier of the Brawl Pass also rewards players with a lot of coins so take advantage of it.
Speaking of free tier and Brawl Pass, one of the best ways to collect free gems in this game is to complete the season quests.
These specific quests help unlock more tiers from the Brawl Pass. You can use the gems to either unlock free skins or unlock the next Brawl Pass until you have collected enough gems for some exclusive items at the in-game store.
Avoid Camping as Much as Possible
Camping is a term in a game where I sit inside a bush and wait for my enemies to come and then ambush them. This often happens in the early stages of the game when newbie players want to surprise their enemies.
Many players bide their time inside the bush while the others are trying to eliminate each other. This does not happen in high-level games where players are more attuned to the game.
Many players will actively try to seek you out on the map and you might even get surprised instead. Avoid camping as much as possible and instead, rely on your skills to get through the game.
Keep Your Distance
Brawl Stars is all about fighting and the best way to play defensively, especially if you are new to the game, is to create distance as much as possible.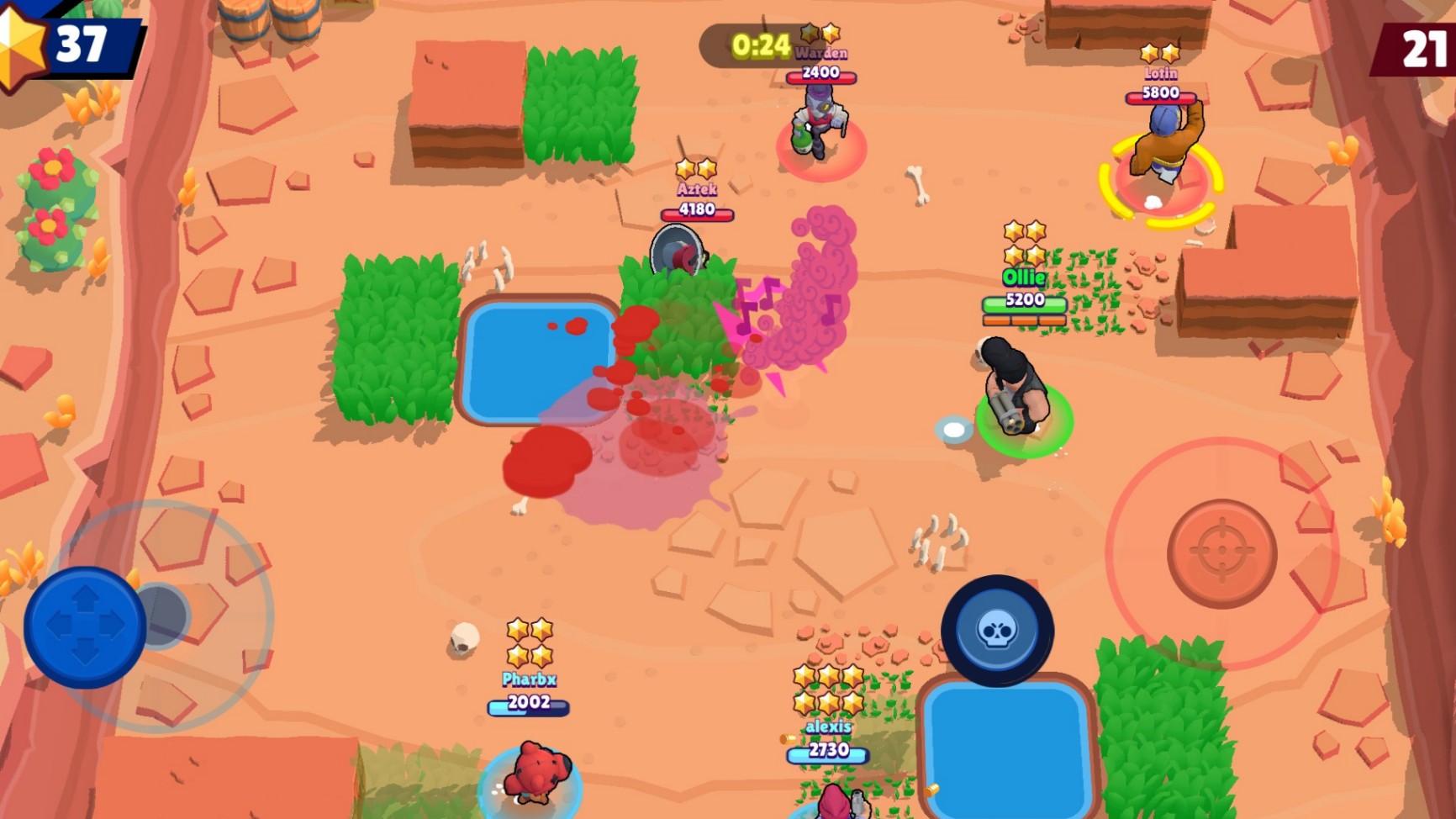 Notice that the map is small which forces you to fight each other almost immediately. The way I do this is I immediately head over to the side of the map where I can safely shoot my attacks and abilities towards the enemy without getting any retaliation.
There should be enough distance between me and my nearest enemy that I don't have to worry about getting hit by their attacks.
I can always come closer whenever I want to attack but then move back while my attacks are on cooldown. Keep doing this so you'll have a better chance of surviving until the end.
How to Download
Brawl Stars is now available to download from the Google Play Store and the App Store for all mobile devices. Simply search the title of the game and tap Install to download.
Wait until the game is fully installed before you launch the game by tapping Open.
If you want to support the game by purchasing gems, feel free to link your preferred payment method and use the platform to buy in-app items through the in-game store.
Conclusion
Brawl Stars is easily one of the best multiplayer mobile games that I've played.
It's a mix of exhilarating action, amazing animation, and fun-filled gameplay. Together with friends, it can be one of the most enjoyable gaming experiences ever. Go ahead and download the game today!