The first-person shooter (FPS) is a popular genre of video game. Many gamers enjoy the first-person perspective of the FPS, such as franchise giants like Call of Duty and the standalone Overwatch.
FPS games can be taken to the next level by incorporating more pinpoint aim and more team coordination. Often based on actual military operations, FPS games test your battle skills to their limit. However, not all shooter games are created equal.
A new entrant in this genre that has been creating quite a buzz on social media and in the gaming community is Valorant. In today's article, we will talk about the basics of the Valorant game, its features, the gameplay, and, most importantly, ways to get some free skins for your in-game weapon arsenal.
About the Game
How to Download the Game
Agents: The In-Game Characters
The Aggressive Chamber
The Valorant Weaponry
Weaponry Through the Agent Contracts
Weaponry Through XPs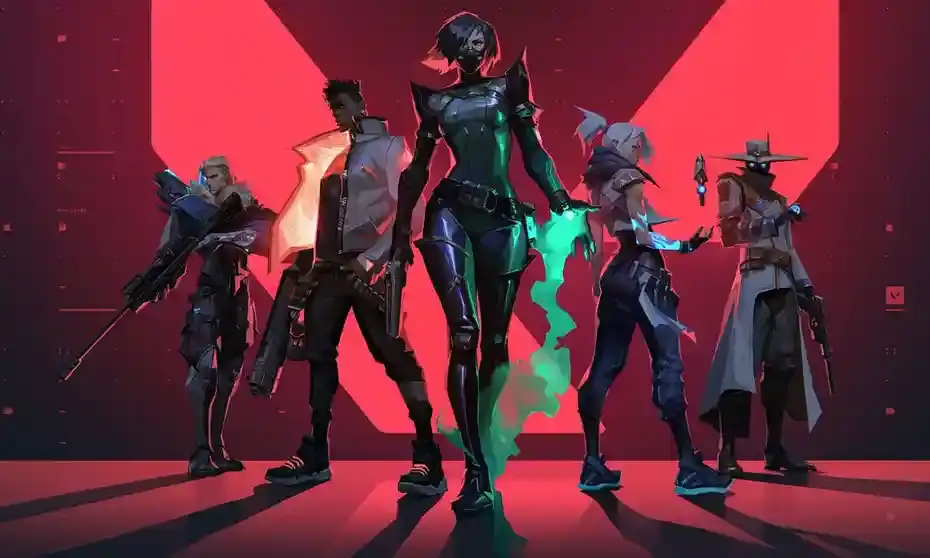 About the Fast-Paced Game
Valorant is a team-based and exciting tactical shooter from Riot Games who previously brought us League of Legends.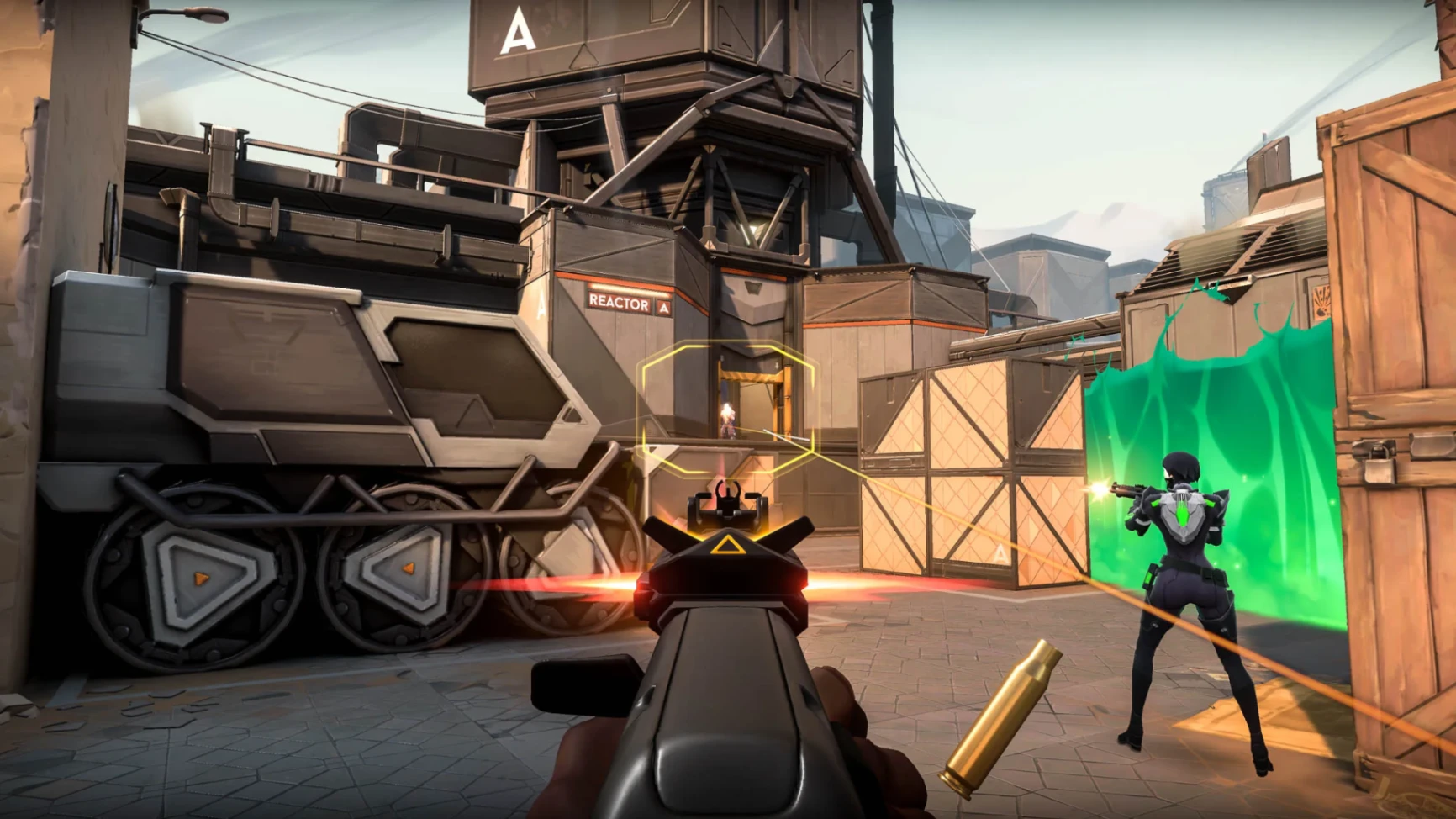 No wonder, it melds the competitive elements of multiple FPS shooter games, including Overwatch, Counter-Strike: Global Offensive, and the League of Legends.
Originally announced as Project A in October 2019, the game was finally launched on 2nd June 2020, titled Valorant. Since then, there has been absolutely no turning back—thanks to the game's cut-throat appeal and addictive gameplay.
The game combines the precision and intensity of first-person shooters with the strategic mastery of MOBAs (Multiplayer Online Battle Arenas) and the tactical challenge of traditional team sports.
The Addictive Gameplay
The multiplayer FPS game mode Search and Destroy is Valorant's most popular game type. It's a team-vs.-team mode that pits five players against one another, where one team plays as the attackers and the other group takes on the role of the defenders.
The attacking team aims to plant small bombs, also known as spikes. Opposing the attacking team is the defending team, which tries to prevent the detonation. The matches are each 25 rounds, and every round lasts up to 100 seconds.
Before beginning the round, players can choose their in-game character, also known as Agents,and buy weapons and abilities. However, it is also worth noting that you'll have to wait until the next game starts in order to respawn when you die in the round.
How to Download the Game
Valorant is currently a PC-exclusive game and, like other multiplayer games like PUBG and CS: GO, Valorant is absolutely free-to-play. However, with the downloading file as small as 7.3 GB, Valorant is a compact game in comparison to its competitors.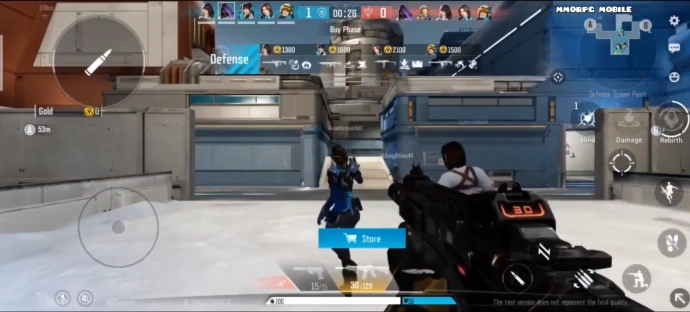 Before you download the game, remember that you will need to have a Riot account. If you do not have one, just head on to the Valorant site and create one by clicking the "Play Now" button in the top-right corner.
After you sign in, you'll be redirected to a page with a red Download button that leads to a download screen. You can simply click the 'Install Now' button and follow the prompts to complete the installation on this screen.
When the installation is finished, you can create a shortcut to take you directly to the game's launcher. All that's left to do is to sign in through the game's launcher, and voilà!
Warm-Up Deathmatch
Valorant also features a team deathmatch, which is an excellent option for warm-up.The deathmatch provides you with all the weapons so that players would be comfortable with them while playing other games.
If that was not all, Riot Games also introduces new maps, weapons, gaming modes, and agents with every new season called Acts
Agents: The In-Game Characters
Agents are the main forces in battle, providing support to teammates. And as mentioned above, players can choose their in-game characters, the Agents, before the game.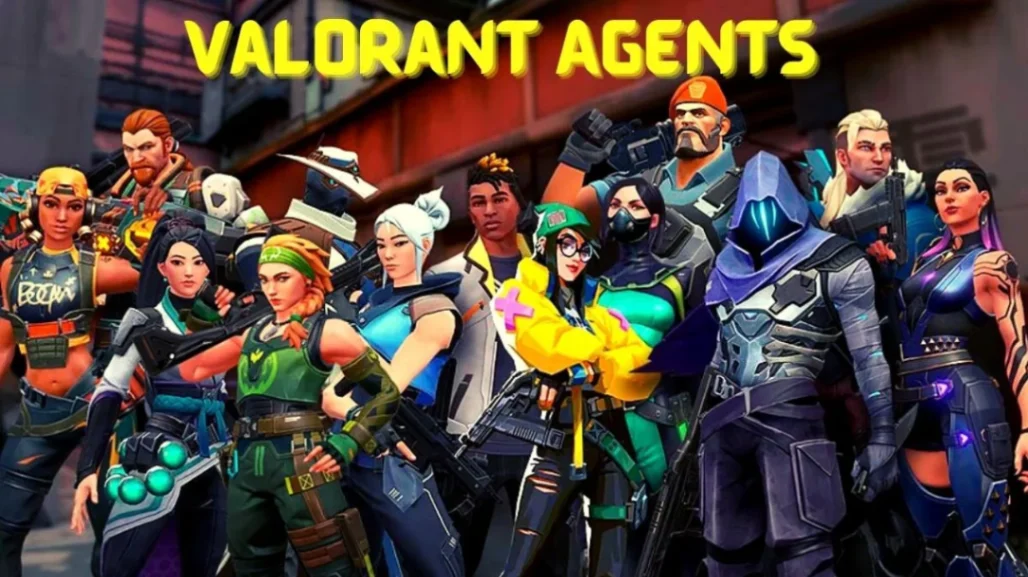 However, every agent is equipped with a set of unique abilities. As such, players must choose their agent wisely to win the team.
Every Valorant agents have four abilities, including one ultimate power. The players can use these abilities to fight against their enemies. Below is the list of some fantastic Agents popular among the Valorant gamers.
Astra
Astra, a Ghanaian Controller, manipulates cosmic energies to reshape battlefields however she sees fit. She is undoubtedly one of the strongest Controllers in the game. For example, Astra can activate a Star to form a Gravity Well, drawing players toward the centre.
Once it explodes, all players caught in the centre are trapped! She can also activate a Star to transform it into a Nebula smoke that expands slowly, and creates a concussive wave called Nova Pulse.
Astra's ultimate form is called the astral form or cosmic divide, which creates a wall capable of blocking bullets.
The Aggressive Chamber
Despite functioning as a sentinel one, Chamber is the most aggressive Agent of the game.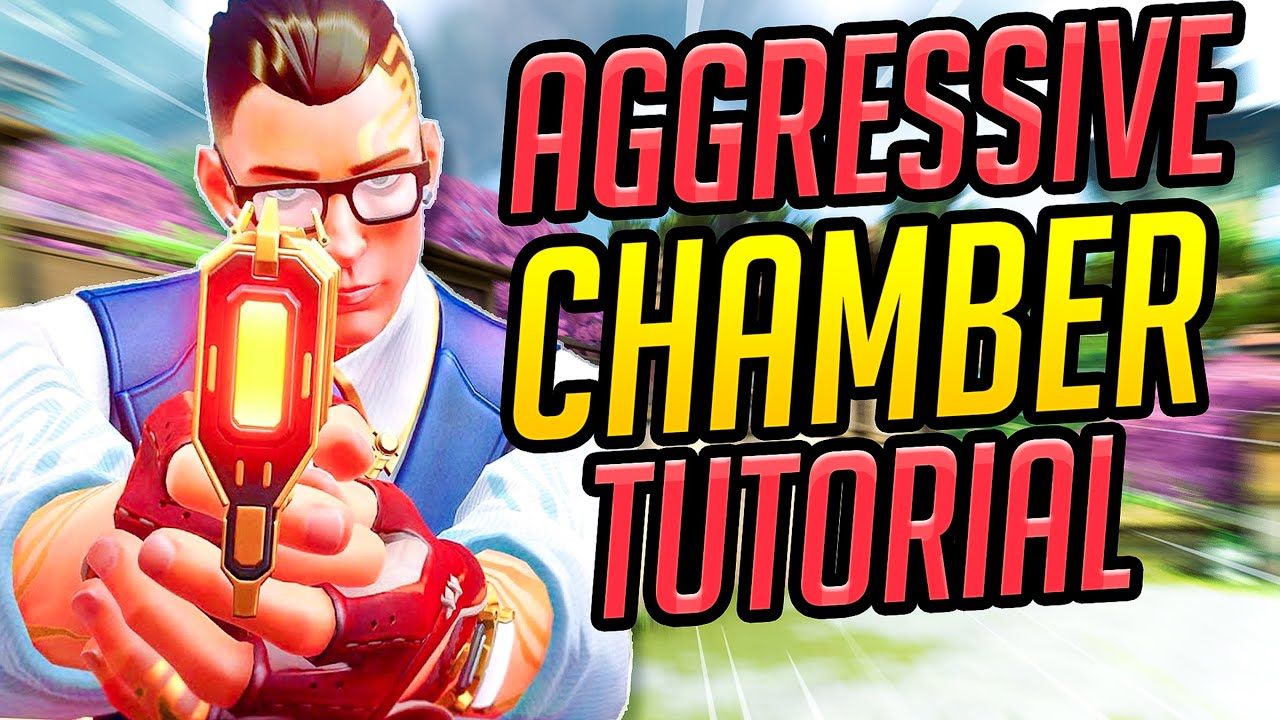 Chamber is great at both attacking and defending, therefore providing a lot of economic value to the team.
Suppose the Chamber acquires a sniper rifle with his "Ultimate" ability and activates his "Quickscope" ability.In that case, he will be able to aim down the sight of his pistols, so you'd better steer clear of this agent if you're on eco-rounds.
Phoenix
Since its release, Phoenix has been in the game and, therefore, one of the most popular agents in the game.
Phoenix is a pyromancer adept at manipulating the field, and using his incredible fiery kit; he can both challenge and heal himself.
Plus, with his curable flashbangs, and self-resurrection ultimate form, Phoenix is an incredible offensive asset.
The Valorant Weaponry
The character-based shooter game has a total of 17 guns to use in the game. And the best part is that new weapons are added every season for players to explore the abilities of all.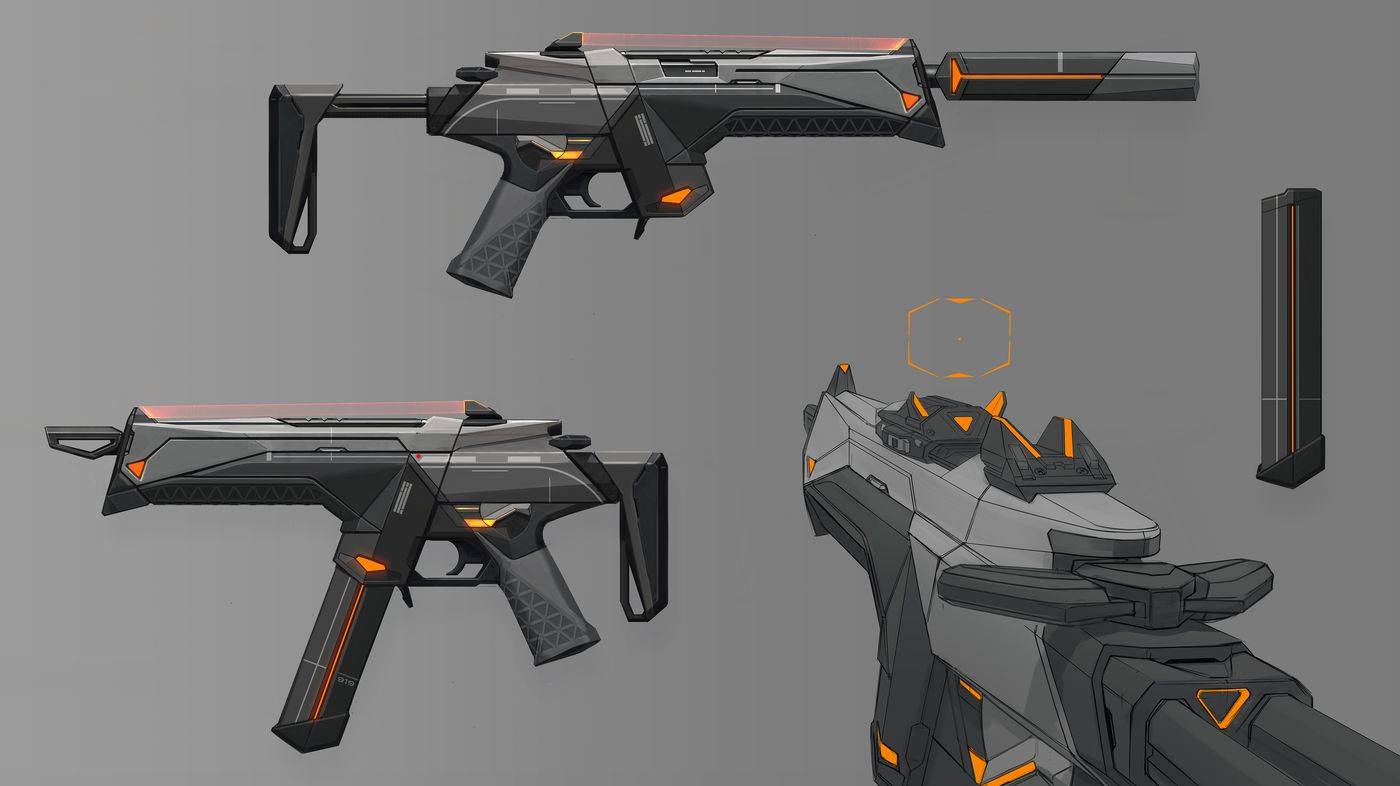 The options are endless, from sidearms and SMGs to sniper rifles, assault rifles, and shotguns.
With so many options to choose from, it is for sure that players are going to get overwhelmed.
However, buying the right weapons in the game and using them at the correct times can make a big difference to your gameplay.
The Weapon Skins
Riot's first tactical FPS game features an astounding array of free and paid skins. Players can easily acquire the free skins from Valorant's in-game store through daily offers, contracts, and the ninety-day-long Battle Passes.
On the contrary, the paid versions of the weapons are designed with absolute perfection— over-the-top animations, finisher effects, and sounds as well. Therefore these skins cost a hefty amount of in-game currency, which can be bought only using real-life money.
Everyone in the community wants their favorite weapon skins to be cheaper, but unfortunately, that isn't an option. But, no worries! Below are some tried and tested methods for Valorant enthusiasts to earn premium skins without spending their real money.
Weaponry Through the Agent Contracts
Each Agent in the game features 10 tiers of contracts, which is completely worthy of unlocking.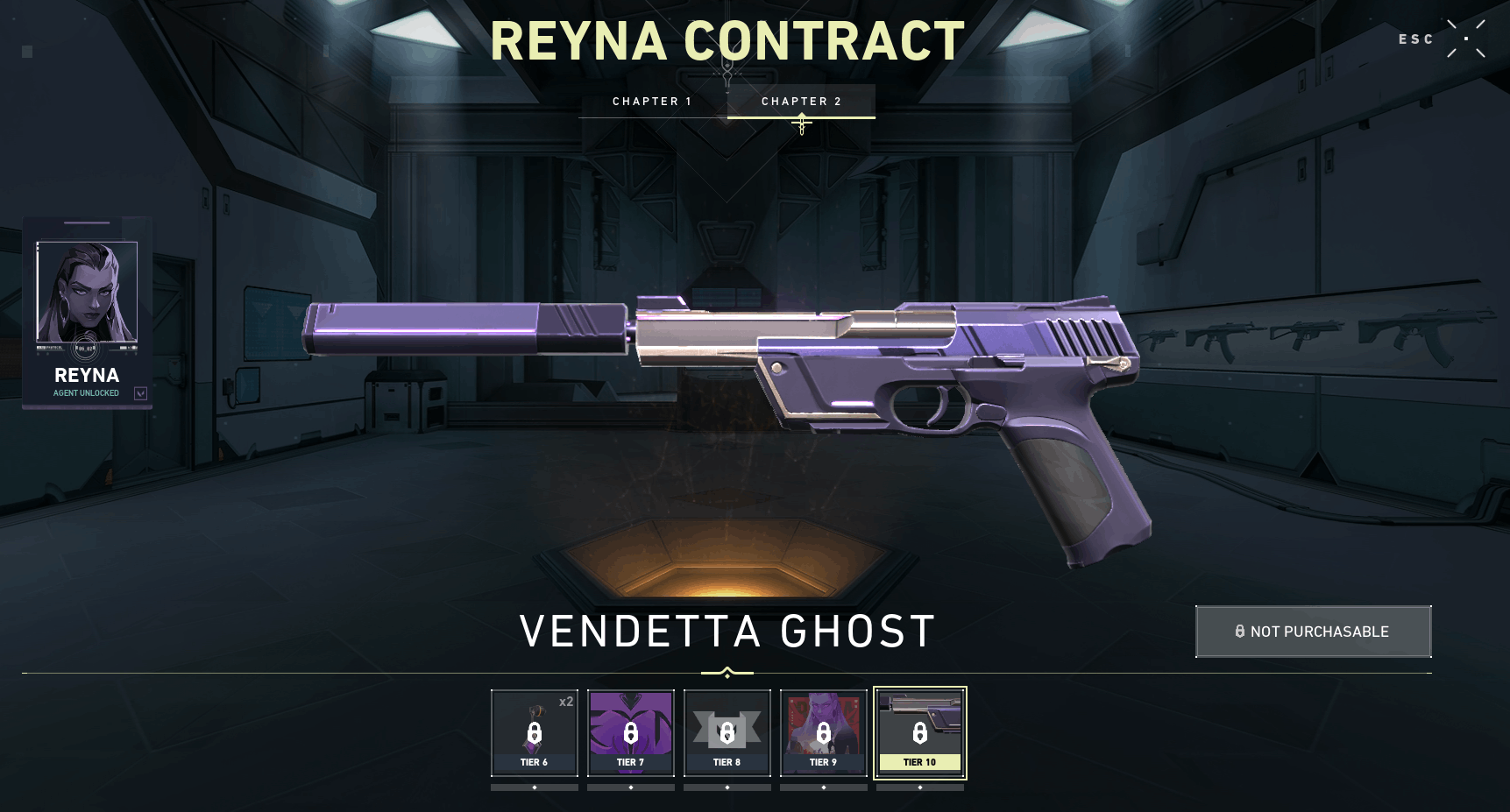 In addition, the 10-tier contacts come with some exciting in-game objects, including agent-specific player cards, gun buddies, sprays, and sidearm weapon skins.
To unlock an agent, the player has to activate the contract in-game and then complete the agent's tier-5 contract to unlock the agent by continuously playing the game or through direct purchase.
After that, you can advance in tiers 6 through 10 by earning solely through gameplay. Once on tier-10, you are credited with some fantastic weapon skins for absolutely free.
Through Battle pass
It is known to every Valorant player that the game offers a Battle Pass for each season through which players can unlock free skins.
So all you have to do is grind the game as much as possible, accomplish the daily and weekly missions, and level up the battle pass.
Once you complete your battle pass, you will be unlocking new rewards, including some free weapon skins.
Weaponry Through XPs
Another extremely great way to earn the weapon cosmetics is by earning XPs, around 825,000 XP to be exact. This particular method can take time but is a sure-shot method to acquire your favourite skins.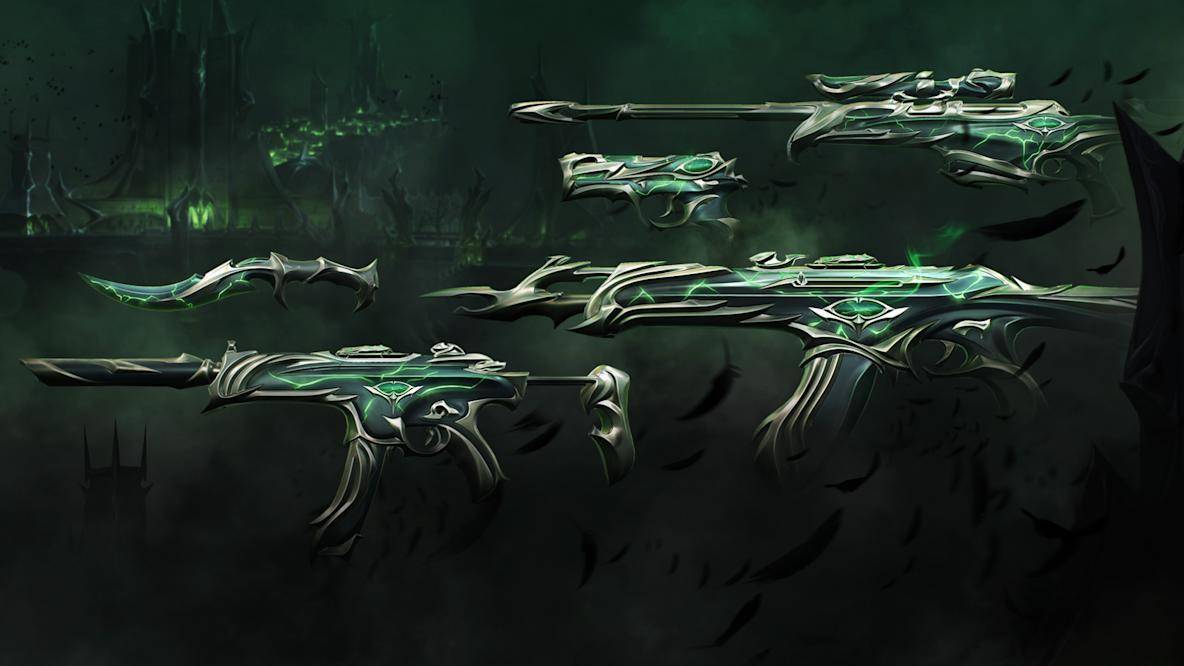 If you have some free time and don't mind boosting your profile level, try playing a few unranked matches and completing some mission objectives for faster XP gains.
Again, you'll be able to unlock more items than by playing strictly competitive games.
Giveaways
Valorant as a game is hugely growing in popularity. Therefore, many content creators are looking for ways to increase their fan base. An effective way to accomplish this is to host giveaways.
These giveaways can be extremely helpful for you to gain free weapon skins. All you have to do is like, share, and subscribe to their streaming channel.
When you have completed these instructions, you are officially registered as a participant in the giveaway program. And, if you are lucky enough, you might end up with some jaw-dropping rewards, including the weapon skins.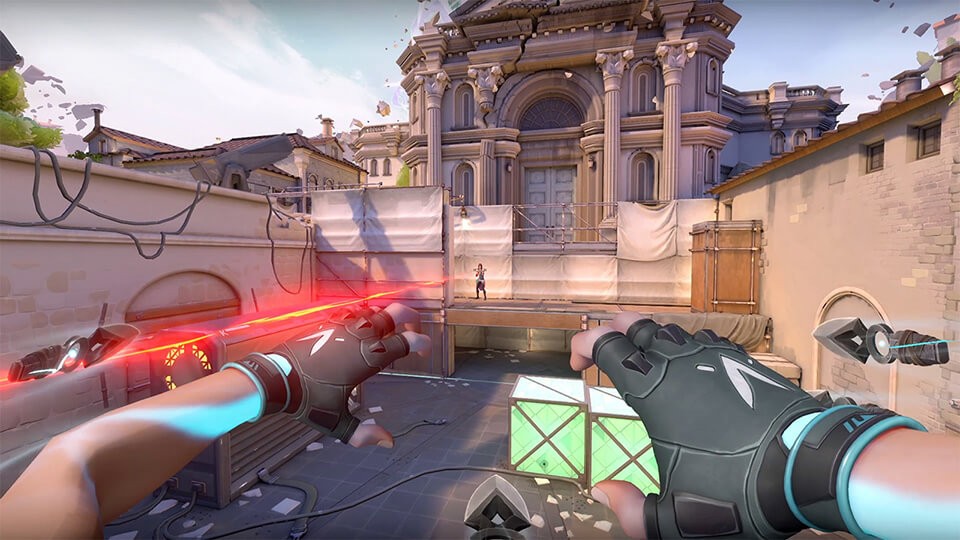 The Bottom Line
It is true that there is no such thing as free stuff in life. But when it comes to Valorant skins, you have options. So try these effective ways and get your hands on the free weapon skins.