While getting out on a real tennis court is always a better option, a lot of venues are still shut down due to the ongoing pandemic. With that in mind, playing an online game is the second-best choice.
A couple of weeks ago, we came across Tennis Clash available for iOS and Android devices and wanted to give it a try. What are its pros and cons, and how do you get coins that are essential for enjoying the game? Read on to find out!
What Is Tennis Clash All About?
How to Download/Install Tennis Clash
What Are the Key Features?
Is the Premium Subscription Worth it?
Other In-App Purchases
Earning Tennis Clash Coins for Free
Tips for Having a Bunch of Tennis Clash Coins
Getting Started
The Game Mechanics
Is Tennis Clash Pay to Win?
What Is Tennis Clash All About?
Developed by Wildlife Studios, Tennis Clash is an online multiplayer game that allows you to play against your friends or go on to a solo campaign to become the grand champion of all competitions.
Right off the bat, it seems like the perfect choice for people who want to live their sports dream through a mobile app.
One of the coolest points is that it is highlighted by superb 3D graphics, which made us feel like we were out on an open tennis court.
In addition to that, matching with players around the world takes just a couple of seconds.
Unlock as You Go
In addition to the fact that you can play recreational matches against your friends, you can also play tournaments all over the world and unlock new features as you progress.
Not only that, but you can team up with others to set records and challenges that others will hardly beat.
How to Download/Install Tennis Clash
Before we can get into the specifics of the game and how you can earn more coins, we will discuss the setup process.
As mentioned above, Tennis Clash is available for iOS and Android users. The first step is to open the respective apps, Google Play Store or Apple App Store, and download the app.
Talking about the requirements for those of you who download from the Google Play Store, the main one is to have an Android device 4.4 and 144 megabytes of free memory space.
Judging from our experience, you shouldn't experience any crashes or bugs in the game as long as you comply with the aforementioned criteria.
What About iOS?
The requirements are pretty much the same if you are running the game on your iPhone or iPad.
You need to have iOS 10.0+ installed and 244 megabytes of free memory space.
Additionally, you should be 12 or plus years old.
What Are the Key Features?
The first thing that we want to mention is that the game incorporates tournaments from all over the world.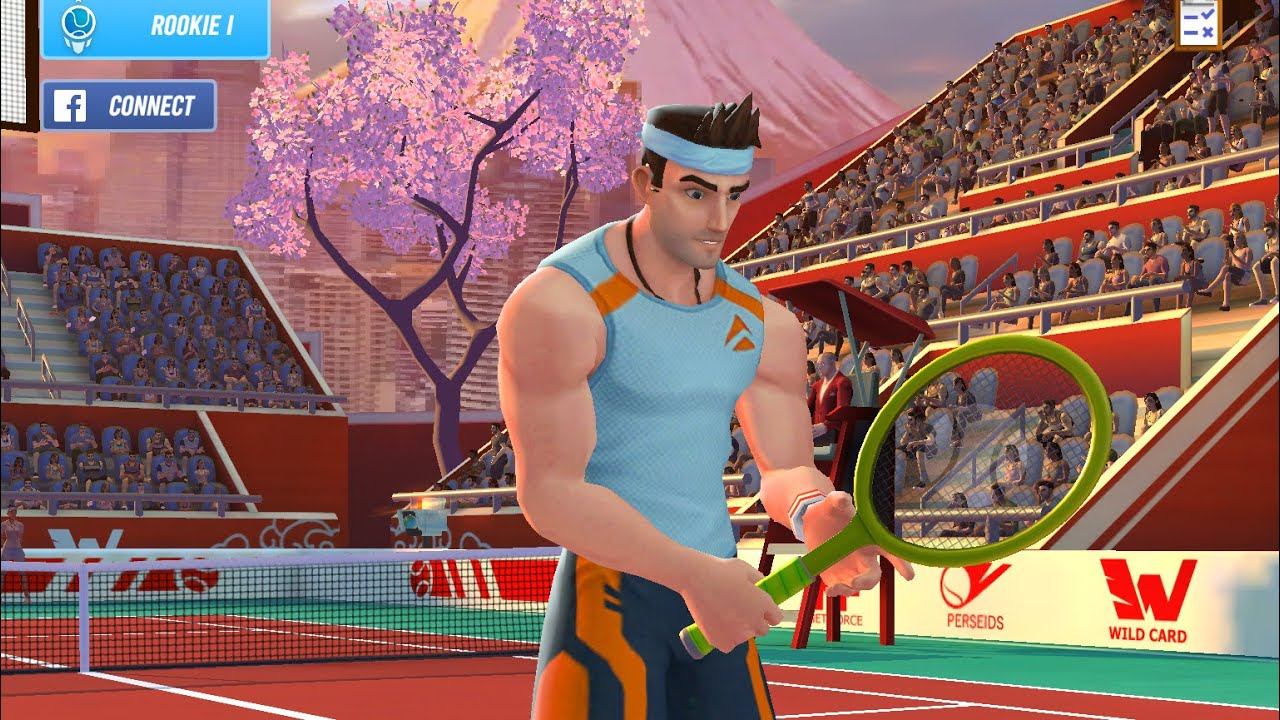 Thus, you can play on courts in Rio de Janeiro, Moscow, New York, and a bunch of other tennis-popular destinations.
Keep in mind that the different venues are available for both friendly matches and solo campaigns. One of the coolest points is that Tennis Clash offers next-gen graphics.
We can tell you that there are just a few games that can compete with the 3D animation and the intuitive design that it offers.
Unlock Pro Tennis Players
Also, while the controls are beginner-friendly, you will need to invest a lot of time to master these and become the best.
On your way to becoming a champion, you will be able to access real-life tennis players and hire a team of professionals that will help you on your campaign road.
Last but not least, everything is happening in real-time, which means that there is no risk of the matches getting rigged for or against you.
Is the Premium Subscription Worth it?
One of the common questions is if you should pay to play Tennis Clash.
The game does offer a premium weekly subscription that is set at $5.49. It can help you double the amount of earned coins and give you an easier route to exclusive rewards.
In addition to that, you will also gain access to certain skills such as smash and more complicated volleys.
In our opinion, if Tennis Clash is something that you want to be the best at, then a premium subscription is a worthy investment.
Terms and Conditions
What you should keep in mind is that once you are subscribed, the app will automatically charge you through the Google Play Store or the iTunes Store.
Also, in case you want to cancel the package, you need to do it at least 24 hours before the renewal date.
Other In-App Purchases
One of the biggest downsides of this game is that it is kind of unfair towards the people who want to play it for free.
While it is possible, buying a handful/pouch of gems or getting a special offer that is mostly set at $4.99 will give you an advantage over other players.
The reason for that is that by buying coins or gems, you can upgrade your player faster.
On the other hand, these prices are pretty affordable, and if you are serious about building a career in Tennis Clash, then it is a fine choice.
Special Offer
Getting lucky at opening the 1 Try Pack or a Welcome Pack set at $1.99 can give you a head start in the game through professional perks and exclusive rewards.
Earning Tennis Clash Coins for Free
While gems stand as the alternative currency and need to be bought, coins are mostly used for common purchases and can be earned through playing the game.
The main method is to be as victorious as you can. What you should keep in mind is that by losing matches, you will also lose coins.
One of the best methods to prevent yourself from running out of coins is to watch ads. In most cases, a single ad will earn you 100 coins.
The better your internet connection is, the faster you can get through several apps. With that in mind, you shouldn't ever end below the minimum of 500 coins.
Open Bags
Apart from winning the matches, you can open short and long bags with the hopes of getting lucky.
The bags that you get at the start of each day and as you progress with your career contain coins and professional equipment.
Tips for Having a Bunch of Tennis Clash Coins
One of the biggest issues is that you can break at exactly 50% and don't reach the maximum number of trophies, meaning you will not be getting any coins.
To solve that, we would suggest to the developers a solution of either giving out bonus coins (3-5%) every win or increasing the number of coins that you can get from the bags.
As for what you can do, the best method is to have the notifications turned on all the time as you will know when the Tennis Clash free bags are ready to open.
In addition to that, do your best to unlock tours 3 and 4, as it will allow you to get more coins with each win.
Buying Packs
We already mentioned that you can buy packs that contain coins, gems, and other cool upgrades.
Make sure that you don't spend all of your coins on upgrades that can be earned through playing the game.
In case you make a mistake in spending your coins, we would suggest to exit the game, turn off your internet connection, delete all data and get back into Tennis Clash.
Getting Started
Once we have gone through the basics of how Tennis Clash works, we want to explain the interface.
While you won't have the opportunity to play with or against Federer, Djokovic, or Nadal, you might meet lesser known professional tennis players as the game develops.
While you are starting out with a character named Jonah, who is 35 years old and lesser-known, you should get the opportunity to change characters and upgrade your build after a couple of wins.
What you should keep in mind is that not a single character is developed the same, so you will be able to choose according to your preferences (some having a better forehand, others perfecting the serve).
No Lags
One of the most important points is that you shouldn't encounter any lags or glitches even if you are playing with an older device.
The developers at Wildlife Studios did a great job creating a game that is for everyone.
The Game Mechanics
As we have mentioned above, the controls of this game are pretty easy to understand and get started.
It all comes down to swiping and pointing in the direction that you want the ball to go. Still, minimizing unforced errors and perfecting your game is a whole other story.
Logically, upgrading your player means that you will be able to play with more precision.
Keep in mind that if you want the ball to end right at the baseline, you will need longer and higher swipes, while for harder and lower shots, you should be hitting with more dynamic and shorter swipes.
Ability to Advance
The fact that the game is developed as a PvP competition means that beating advanced players will allow you to earn more points than if you were competing against a friend who is just getting started.
Is Tennis Clash Pay to Win?
At the end of the day, the main downside of this game is that there are so many in-game purchases.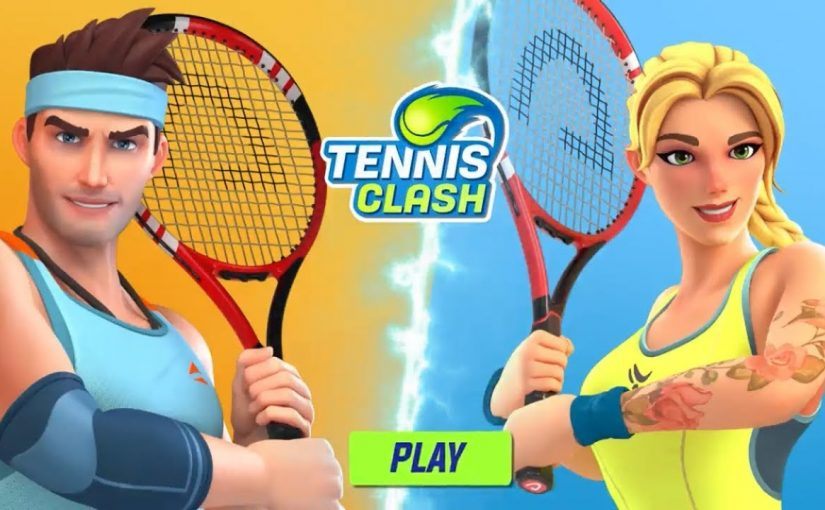 While a good number of packs aren't too expensive, those who buy them seem to have an unfair advantage.
While free to play, it seems like a game that requires money from people who want to end at the top.
Another issue is that the gems and earns you can earn through winning or opening bags can go fast if you end up on a winning streak.
Is There a Solution?
We don't have anything against the developers turning a profit from in-app purchases.
Still, everyone will be more satisfied by increasing the number of coins/gems that can be earned through winning matches and bags.
Summary
At the end of the day, Tennis Clash is the best tennis simulator out there.
While we would like to see it become more friendly towards players who are on a limited budget, it is a game with impressive graphics and intuitive gameplay!