Are you spending your entire week waiting around for the golf weekend to come? A challenging golf game with friends after a hectic week seems to be the perfect getaway. But what if you could have crazy mini-golf games with friends all through the week?
I know that sounds crazy, but being an ardent golfer myself, I've found something that fits the bill. Golf Battle is one of the most interesting and addictive virtual golf apps I've come across. The app packs all the elements of the game – collective play, worthy opponents, and great rewards.
Although it may not be the same as real-life golf, the game is designed to evoke similar emotions like excitement and accomplishment. If you're also looking to try your hands on fun virtual sport, I've detailed everything you need to know about Golf Battle in this article.
Golf Battle – Unlimited Fun for Golfing Fans
Features of the Game
How to Play Golf Battle
How to Get Free Gems in Golf Battle
Tips to Ace the Game
Making Strategic Plays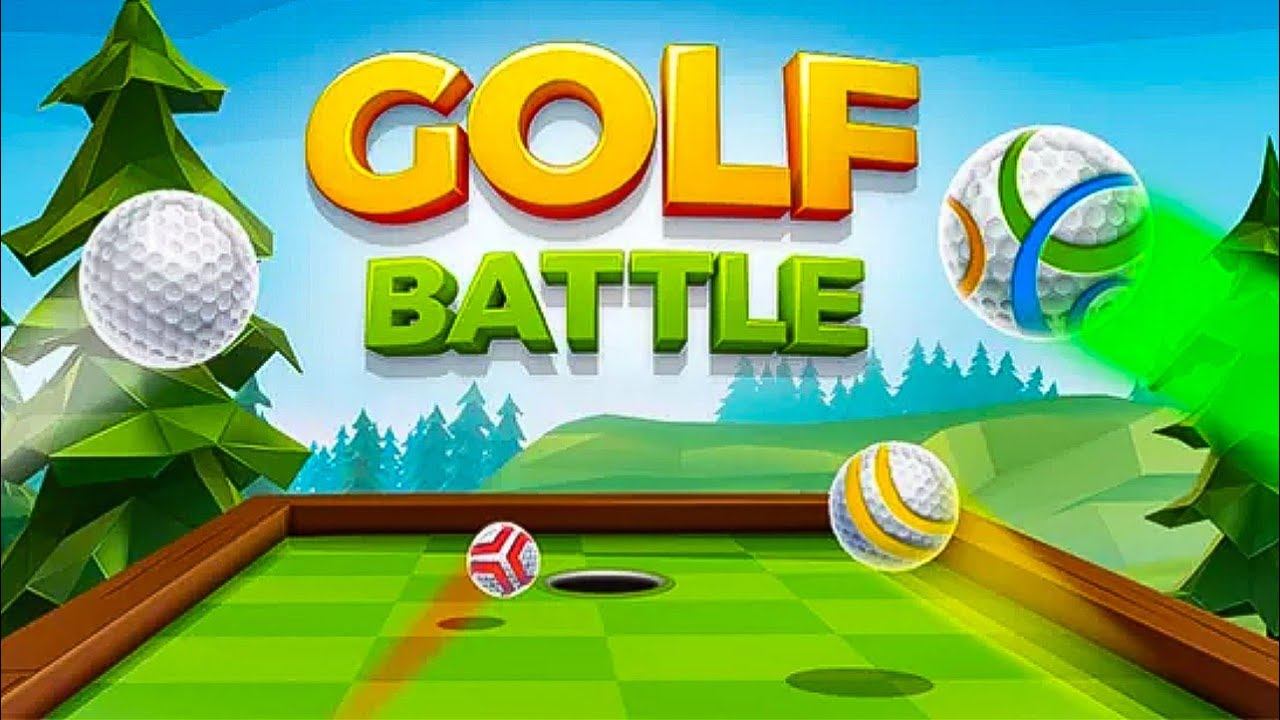 Golf Battle – Unlimited Fun for Golfing Fans
Golf Battle is an online multiplayer golf game that lets you compete with players around the world in real-time virtual showdowns. It was developed in 2018 by Miniclip and its popularity has known no bounds ever since.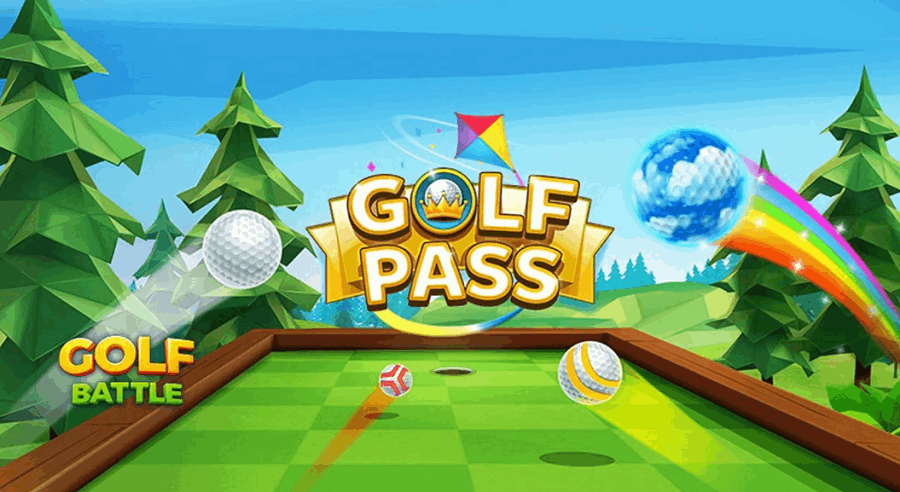 With a variety of game modes and easy-to-navigate control systems, the game is a favorite among pros as well as newbies. Part of the popularity is also owed to its challenging gameplay that also upholds team spirit.
Golf Battle mobile version is available to download from the Google Play Store and the Apple Store. Although the game is free to download, there may be in-app products you can purchase for up to $99.99 per item.
Golf Battle is also available to play on the PC.
Gameplay
Golf Battle offers the best virtual golfing experience possible among lush mountain backdrops and green fields. As you team up with your pals or go solo, it feels like any other fun golf weekend.
Additions like windy cliffs and annoying sandpits do a great job of recreating a real-life mini-golf game.
As you play more, you improve your golfing skills and level up. This gets you exciting rewards you can use to improve the gaming experience and upgrade your equipment.
Features of the Game
Golf Battle has tons of features that turn a sit-around virtual game into the exciting, competitive sport golf is known to be.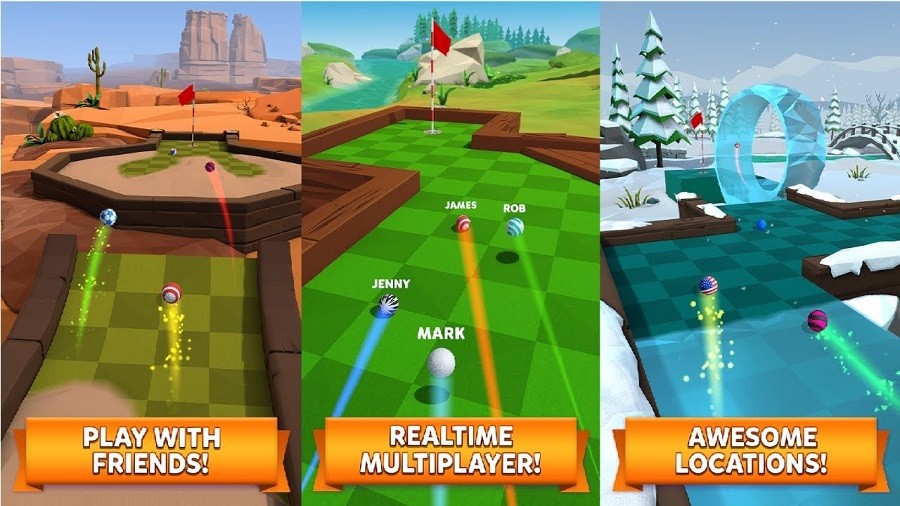 You can play the game with your companions in teams of six or play solo with other golfers around the world. The level of players you compete with progress as you level up in the game.
You can play all relaxed and focused in various modes offered by the game. The game controls are simple and the interface is user-friendly. The graphics in the game are vibrant and catchy which makes the gameplay look appealing.
It is further complemented by tacky, energetic background music and sound effects. The colorful 3D illustrations make the game realistic and easy to get hooked on.
Unlimited Rewards & Progress
Golf Battle offers an interactive gaming experience with extravagant clubs, competitions, and team matches. You can win prizes in the game and get your hands on some cool virtual golf gear.
As you up your game, you'll get the chance to go through 120+ openings, levels, and golf courses.
Golf Battle is different from real-life golf because it's not as physically demanding. While your actual golf skills may not depend on how you play Golf Battle, the game still helps a lot in learning to navigate and aim.
How to Play Golf Battle
Golf battle is a multi-player game and you can play it with five other people online. The gameplay is very straightforward and simple.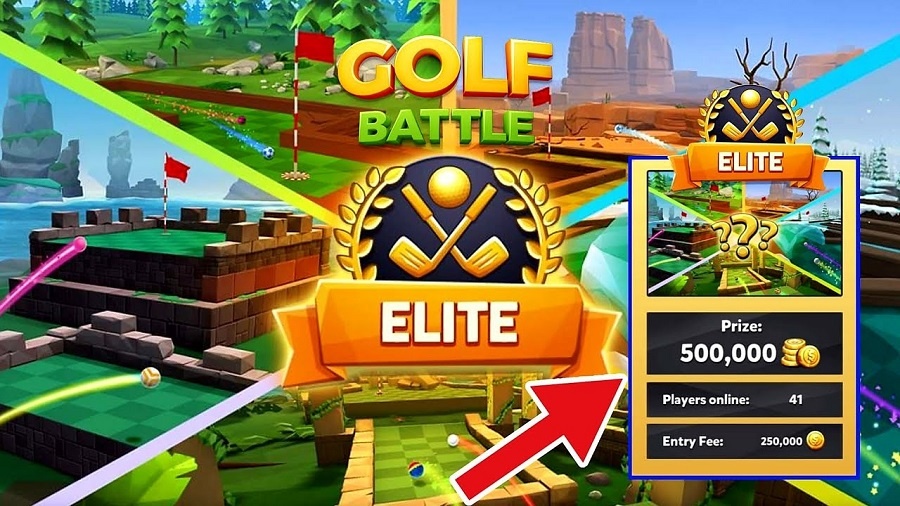 To play the game, you simply have to use the on-screen controls to aim the ball towards the goal, swipe to focus the trajectory and set the power, hold, and then launch the ball. Your goal is to make sure the ball enters the hole.
There are two main game modes in golf battle: Classic Mode and Rush Mode. In Classic Mode, you have to launch the ball and make it enter the hole in as few attempts as possible.
In Rush Mode, you have to do the same but as quickly as possible.
How to Make Progress in the Game
You don't need a lot of golfing knowledge to enjoy Golf Battle. In fact, someone who does not understand anything about golf can play and win at Golf Battle easily. In Golf Battle, patience, presence of mind, and the ability to perform under pressure are more important than skill.
Like any other online game, Golf Battle is divided into levels. With each win, you can earn more in-game currency coins and treasure chests. You can use coins to unlock chests and choose golf courses. The treasure chests often contain new special golf clubs and golf balls.
The more frequently you win, the faster you can level up. Once you move up a level, you become eligible to compete on more interesting, rewarding, and challenging stages.
How to Get Free Gems in Golf Battle
Like gold coins, gems are an in-game Golf Battle currency that you can use at the store to buy special golf balls and golf clubs. The first step to get free gems in the game is to link your Facebook account to your game account. This will make you automatically receive a good amount of gems.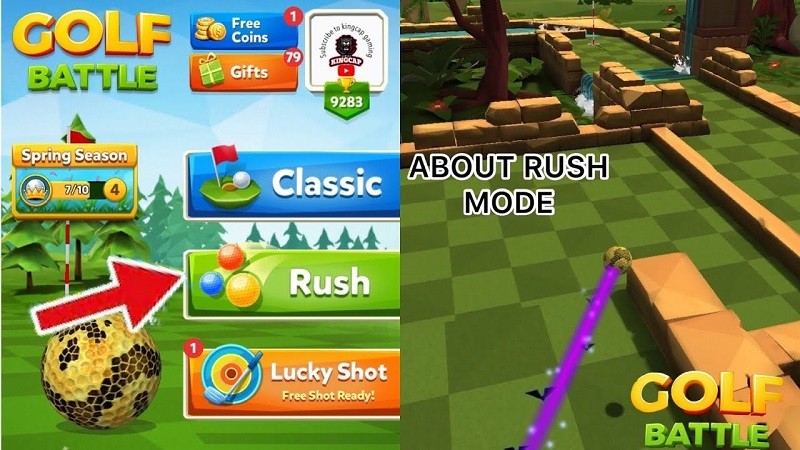 There are many cool tricks that you can use to maximize your earning potential in the game. One trick is to enter the game daily. You don't need to play the game once you enter. Just by logging in, you will receive treasure chests that usually contain free gems.
Along with gems, gold coins are also an important currency in the game. You can gain up to 100 coins for every hour you are in the game.
So you can just enter the game and leave it open for a few hours. You can also earn coins by completing easy daily challenges and watching ads.
Other Ways to Get Free Rewards
There is one trick to earn extra rewards in Golf Battle. You can install the game on a few different devices and link them all to different Facebook accounts. This will allow you to send yourself gold coins.
You can also ask your friends to make an account on Golf Battle. They can convert the gems they get on linking their Facebook account into coins and send them to you. They can unlink their Facebook account and then uninstall the game just ad easily.
But the best way to earn free gems and gold coins is to win as many games as you can. Winning becomes easy once you have had a little practice and experience. And the higher the level you are on, the higher the reward will be.
Tips to Ace the Game
Golf Battle becomes ten times more enjoyable when you are winning. Keep these tips in mind if you are a beginner at Golf Battle. When you start the game, use a few early holes to gauge the power level required to make putts. Like real-life golf, too much power can make you suffer heavy losses.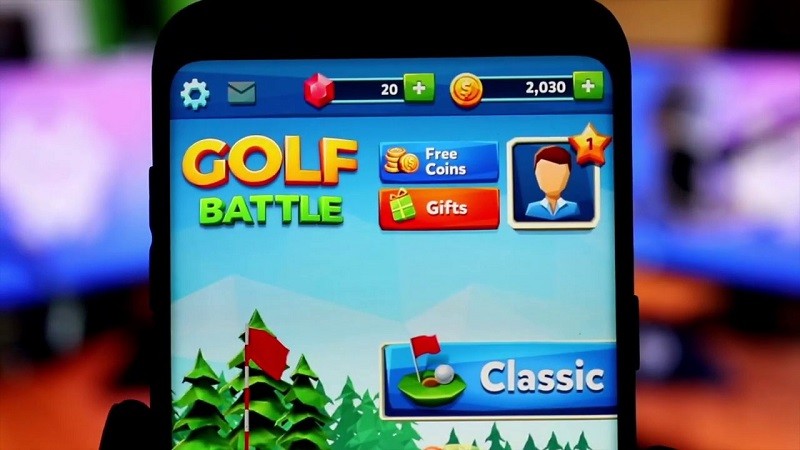 Sometimes, even when there is a clear trajectory towards the goal, too much power can push the ball over the hole and even out of bounds. Start with low power and then try higher power levels before you develop an understanding of what works in the game.
Study each new golf course before making a move. Golf Battle has many different fun courses that increase the challenge while playing. When you are in a new course, take some time to study the slopes and walls of the area. Try to use these impediments and barriers to your advantage.
Making smaller, straight shots can help you in Rush Mode as these shots don't last as long as high-intensity power shots. Targeting closer goals first can help you maximize your scoring success as your number of attempts increases.
Take Your Time
One important thing to consider while playing in Rush Mode is that you shouldn't go faster than you can. Remember, haste makes waste. While the goal is to score as much as you can and as fast as you can, it is the accuracy of your shots that wins the game and not frequency.
It is very tempting to make rapid, non-stop shots during Rush Mode, but the smart thing to do is to take some time to estimate the result of your projected shot, adjust the power, and choose the trajectory with minimal risk.
You should also remember to take your time during the Classic Mode. Do not get influenced when your opponents start making shots early in the game. Classic Mode is about precision and not perfection.
Conclusion
Compete in an exciting hyper-challenging virtual game environment with your pals. Put your coordination skills to the test and win cool in-game merchandise as a reward for progress. Golf Battle is hands-down one of the best ways to spend time at home and enjoy golfing.