With so many match-3 puzzle games on mobile, it can be very difficult to spot fun and exciting ones to play. Toy Blast has been one of the mobile puzzle games that I'm obsessed with ever since I started playing the game.
In Toy Blast, I get to match puzzle blocks together and clear the board. This may sound very simple but certain features in the game such as obstacles make it more challenging.
There are still more features waiting to be unlocked and more challenges ahead. This is why I decided to make a guide on what the game is all about, how to play properly, how to get coins, and more. Check it out below.
Always Plan of Three or More Moves Ahead
Save More Moves by Creating Combos
Aim to Get a Three-Star Rating
Create Booster and Use Them Effectively
Use Tools Appropriately and Finish the Level Right Away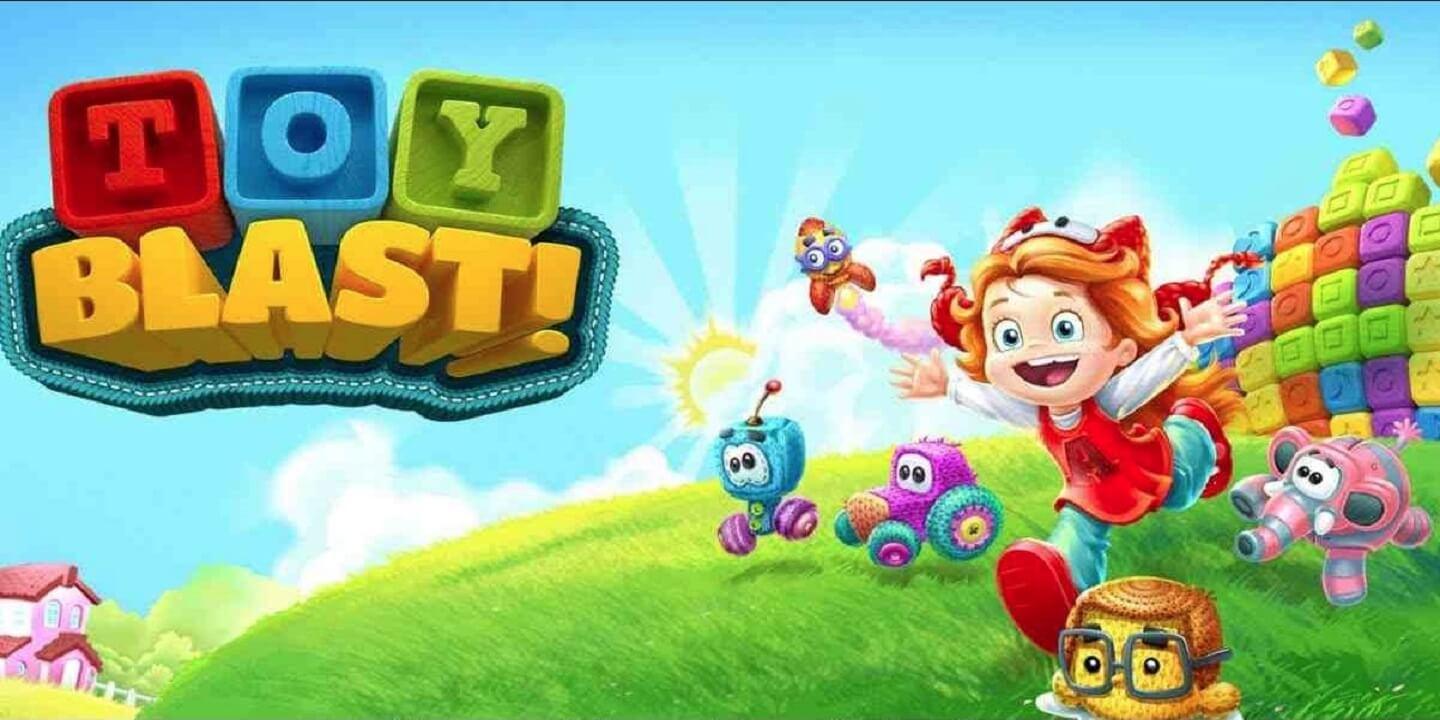 Always Plan of Three or More Moves Ahead
The main goal of playing a puzzle game like Toy Blast is all about making the right move to solve the puzzle as efficiently as possible.
Toy Blast is all about matching different colored blocks together to remove them from the board and get away from the trap before it is too late. Removing a block is important but with the random blocks all over the board, it will take a lot of planning for me as a player.
This is why I always suggest to new players to plan at least three or more moves ahead of time. Moves are limited in this game so I need to be careful and make fewer mistakes.
If I do run out of moves, I have to restart the game and go back to square one which can be very frustrating. Remember to create a plan and just like chess, plan your moves.
Connect with Your Friends on Facebook
Some of the factors that dictate how I play this game are moves and lives. Every time I exhaust all my moves in the game, I have to restart the level. When I do lose the level, it also takes up one life.
I won't be able to play the game without life. However, I also discovered how to gain lives without having to use real money to purchase them. I've recently discovered that I can connect my Facebook account to the game and then ask my friends to send me lives as gifts.
I get to collect free lives every day just by checking out my Inbox. Sometimes, I even get to send one myself and help my friends. It is important that you remain active in the game alongside your friends to continue receiving these gifts.
Save More Moves by Creating Combos
The basic moves that you can make in Toy Blast include matching two blocks together. However, there are still so many strategies that you can do to help clear the puzzle board as fast as possible.
Create combos by matching three or more blocks together. Use blocks of the same color and match them with the same type of blocks nearby.
I also try to match these blocks where there are special tiles nearby to create combos. These combos help clear the board much quicker.
This helps me have a better chance at getting a higher star rating which will affect how I can get my coins and other rewards in this game.
Check the Objectives for Each Level
Each level presents different objectives. In the early levels, I usually need to clear the board or clear several blocks to meet the level requirement. These become progressively more difficult as I play at higher levels.
Each objective becomes very challenging and I also have to deal with a limited number of lives. Always make sure that you check the objectives in each level or else you'll end up restarting the game over and over and keep on wondering why.
These objectives are shown right before I play the level. I also know what my goal is at each level which helps me clear the level faster and receive a good star rating.
Aim to Get a Three-Star Rating
While objectives and using your moves efficiently are some of the main goals of playing the game, the ultimate goal is to get a three-star rating per level.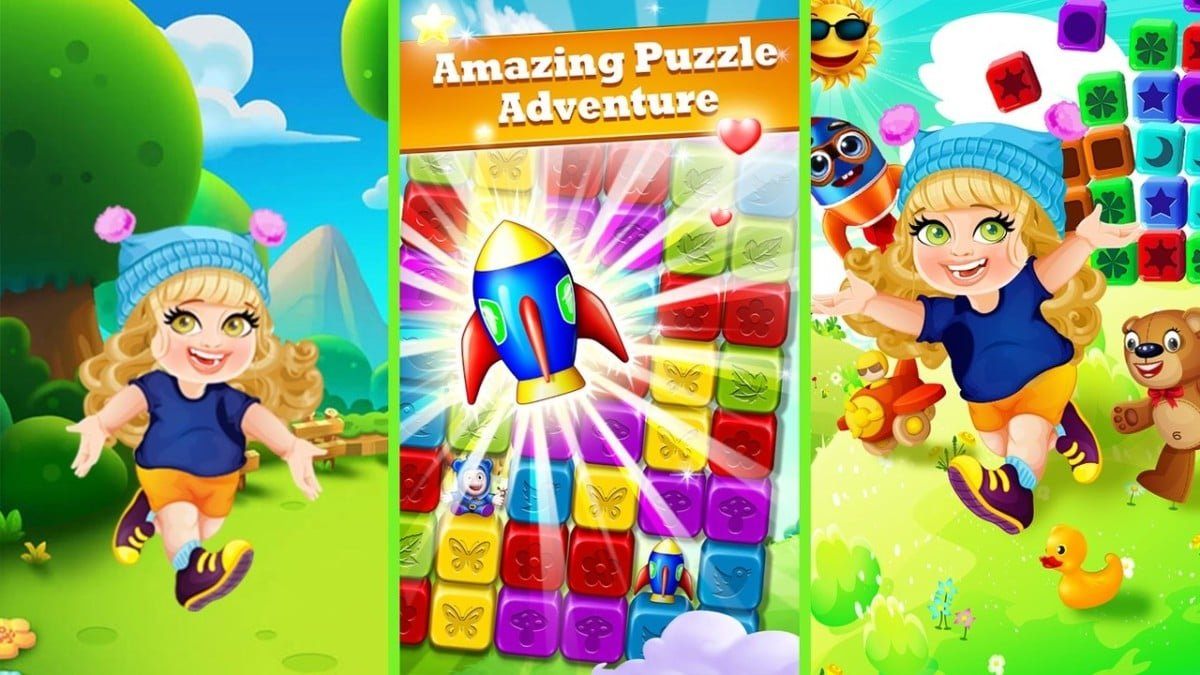 There are many ways to get a three-star rating. However, the simplest way to get it is to clear the puzzle board using the fewest moves. The faster you clear the board, the higher your chances are of getting a higher rating.
Three stars are the highest rating I can get and it's not an easy feat. I often make mistakes which causes me to lower my chances. However, I noticed that once I got better in the game, I tend to get three-star ratings much easier.
Getting three-star ratings has a lot of perks and one of which is getting exclusive rewards in the game such as coins and free boosters.
How to Get More Coins
I also made sure to connect my Facebook account to the game. Once I did this, the game rewarded me by giving me 25 free coins. There are a lot of other things that I can do to get more coins in the game as well.
One of which is to participate in the countless events that the game provides to the players. Another way to get more coins is to watch 30-second ads that give out coins.
The coins given from watching ads might not be enough but if you watch more, you should be able to collect a good amount to afford what you want to buy at the in-game store. Another tip to get more coins is to open gift boxes. While they may contain random rewards, there is still a possibility of receiving coins.
Create Booster and Use Them Effectively
Upon matching three or more blocks together, a booster is created. Each booster has its unique effect on the game that will change the way you play. Several boosters are formed depending on how many blocks I match.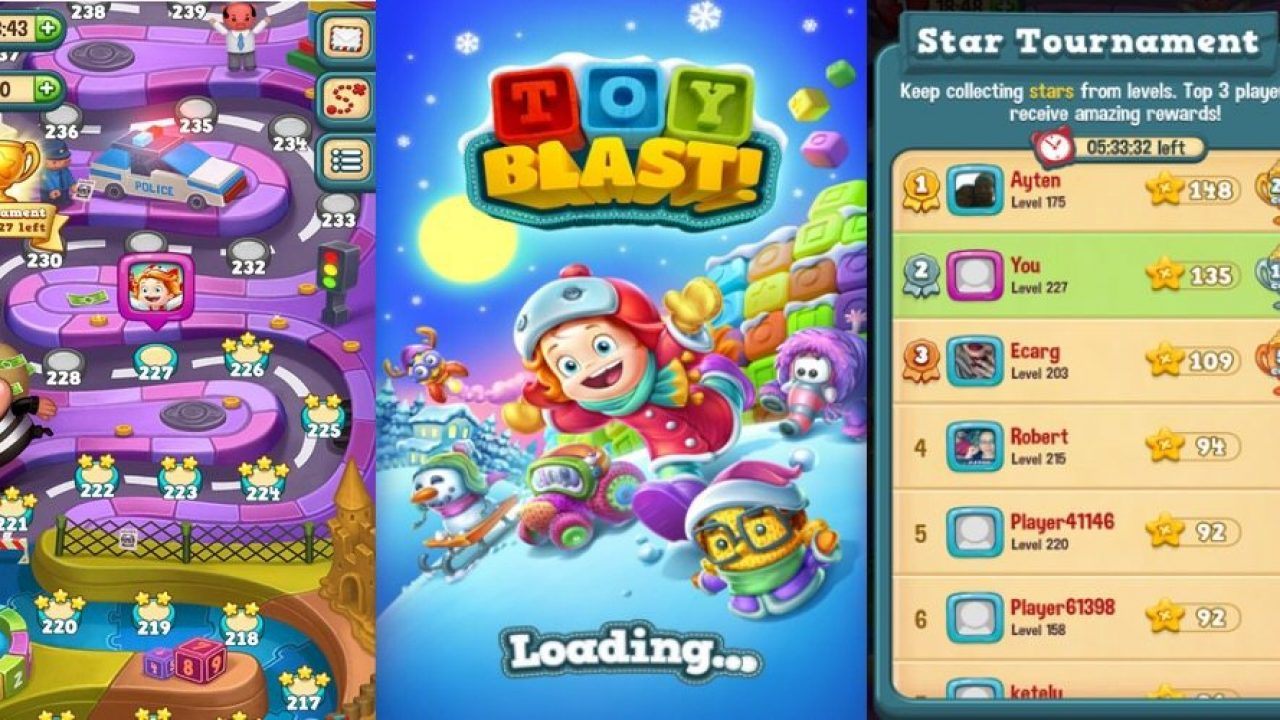 Matching five to six blocks of similar color will create a Rotor booster which destroys a full column or row of blocks. Matching six to seven blocks will create the Dynamite booster which will clear an area within a 2×2 radius.
The Puzzle Cube booster is created when I match nine or more blocks which will clear all blocks of the same color on the board. These boosters are highly effective at clearing the board without using my moves.
Make good use of it especially when you feel like there are still more blocks on the board to clear.
Choose Boosters and Use Them Properly
By the time I hit the higher levels of the game, Toy Blasts unlock a feature where I can choose three boosters for free before I play the game. These boosters are your usual boosters and can be used even at the start of the game.
Choosing which booster you need before playing the game is very important. There are certain levels in the game where you'll surely need the Dynamite Booster while in other instances, you'll need the Puzzle Cube.
It is best to choose all three but using them properly is key to winning. Make sure that you only use boosters if you're in a difficult situation. I don't usually use them at the start of the game but later on when I accidentally put myself in a very challenging spot.
Use Tools Appropriately and Finish the Level Right Away
Tools are another way of clearing the puzzle board without using your precious moves. The available tools that you can use can be accessed while playing the game but remember that they are also limited. So use them wisely.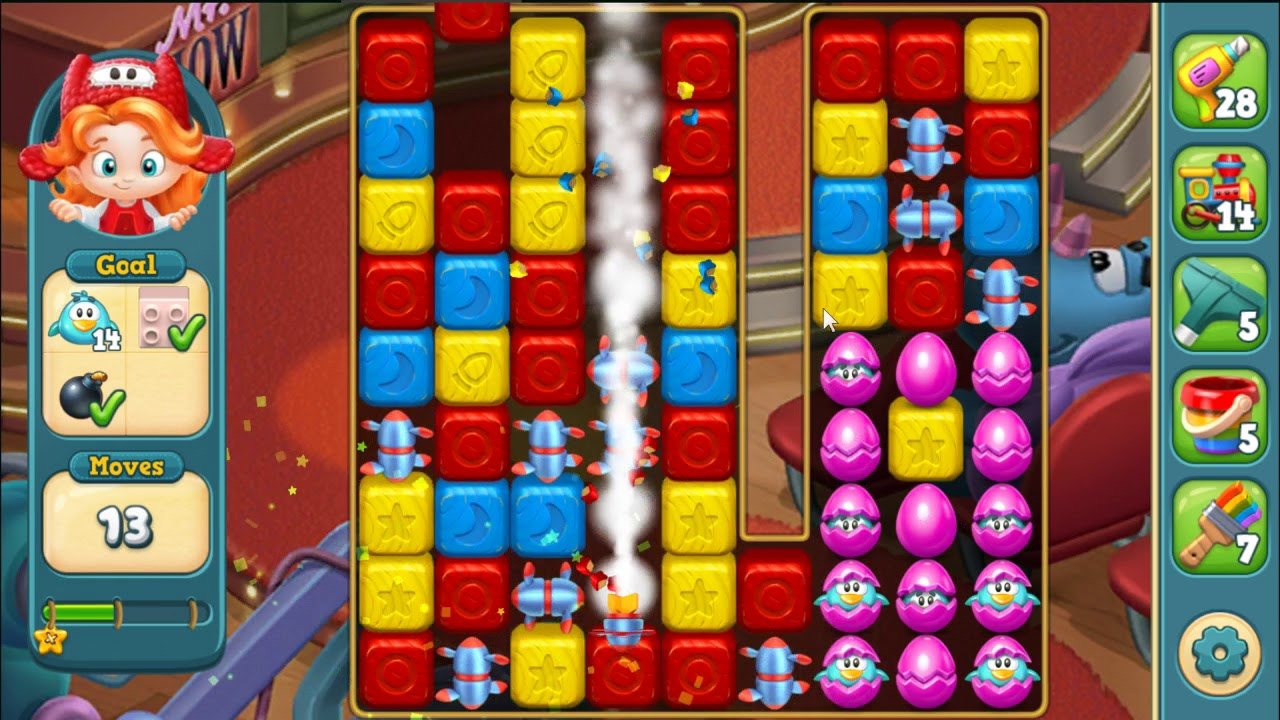 Some of the most important tools you can use to clear the board are Drills, Trains, Vacuums, Buckets, and the Paintbrush.
The Drill removes any item without using a move while Train removes blocks from a row and Vacuum does the same thing but within a column.
Bucket destroys all blocks with similar colors while Paintbrush changes the color of a block so I can match and take them out from the board.
Use the Replay Button to Your Advantage
Many players I know are afraid of using the replay feature especially if they already know it is a losing game. You should take advantage of the replay button since it allows you to restart the entire level and correct your mistakes.
I often use the replay feature when I make a single move which I know can cost the game. This way, I get to start fresh and avoid a domino effect which will only aggravate my game.
Conclusion
There are a lot of challenges waiting for anyone who decides to play Toy Blast. Fortunately, the tips I've given above should help you solve some of these problems when playing the game.
Toy Blast is now available for download at the Google Play Store and the App Store.