Om Nom Idle Candy Factory from ZeptoLab is a casual mobile game that heavily taps on the simple mechanics of resource and time management. In this game, players need to build machines to convert bubblegum into candies for Om Nom to devour.
While the main concept of the game is very simple, the task of managing your resources is quite challenging. The game even continues to play itself even when you are away or asleep which further adds a layer of difficulty once you log back in.
I've listed some tips below on how to play the game. In addition, I will introduce you to some of the game's mechanics, explain more about managers, help you earn more gold coins and diamonds, and much more. Read on!
Upgrade Machines to Make Even More Candy
Shake the Bottle Once in a While
Collect and Recruit Managers
Use Your Skills Whenever They are Off Cooldown
Complete Tasks and Earn Rewards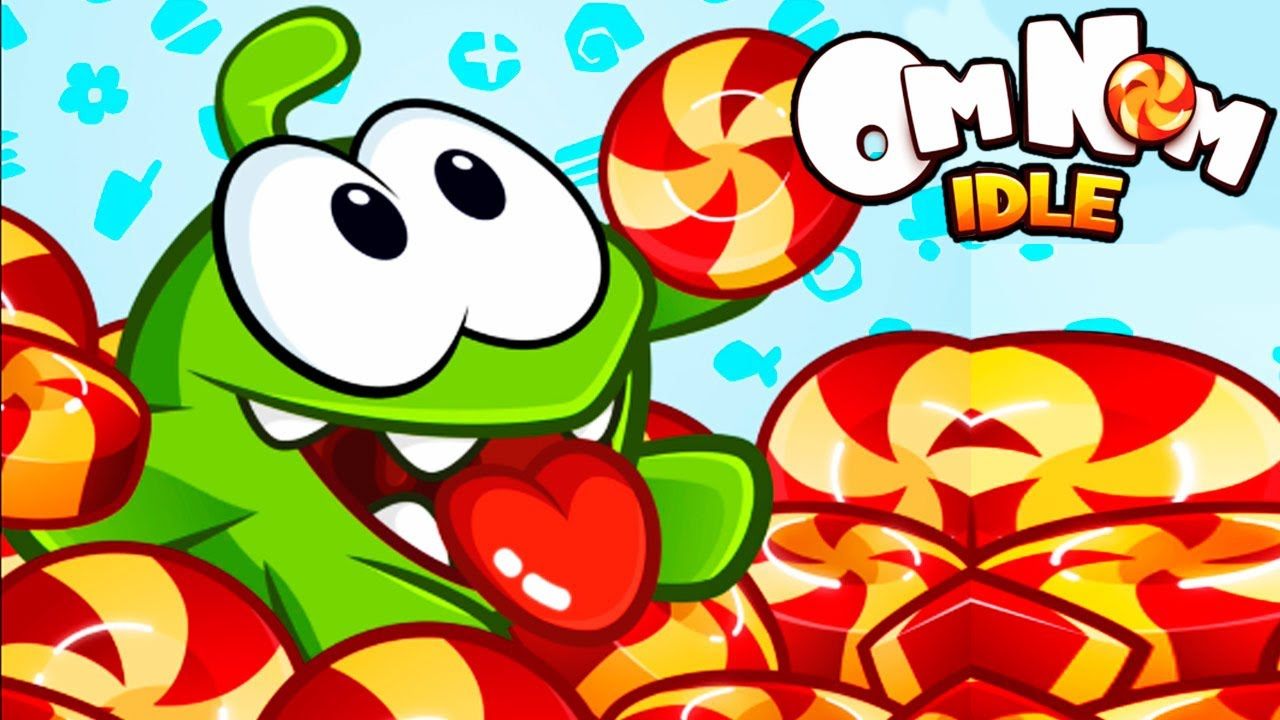 Upgrade Machines to Make Even More Candy
In Om Nom Idle Candy Factory, the best way to defeat the evil Spider boss is to make candies out of the bubble gum for Om Nom to devour. The problem now is how will Om Nom be able to make those candies without any help from the player?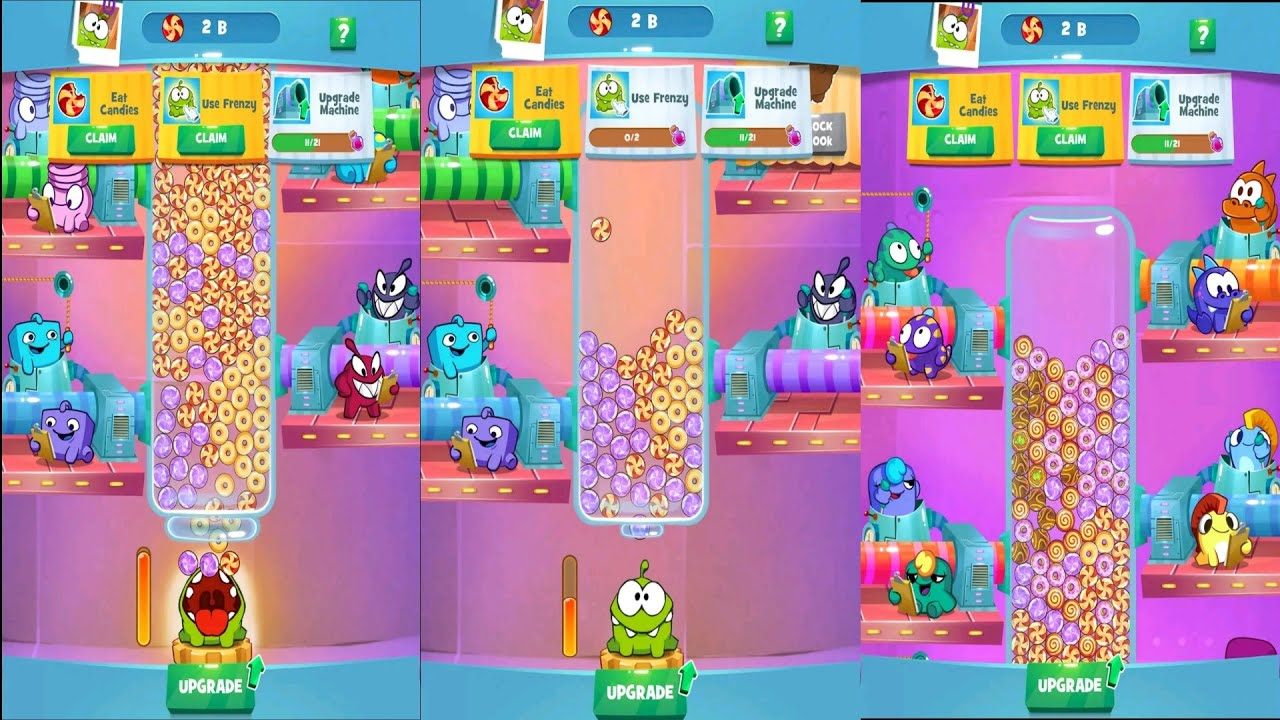 The answer to that is simple. Build different machines to create candies out of the bubble gum.
Each machine produces a different type of candy and each of them has its corresponding value. Every few seconds, these machines will generate the candy and will slowly fill up the bottle found at the center of the screen.
Upgrading these machines will also make them produce even more candy so you'll be able to consume more.
Unlock More Machines to Expand the Bottle
At first, I started with a very small bottle that can only house a few hundred candies. I found out later on that the space inside the bottle is very important if I want to consume more candies.
Later on, I realized that the only way to expand the bottle is to unlock more machines. It's a win-win situation for us as players as more machines make even more candies which then expands the bottle to accommodate even more candy.
Keep on unlocking these machines but be careful to balance between unlocking machines and upgrading them.
Shake the Bottle Once in a While
The game does provide a steady flow of candy. However, it depends on the type of machine and the type of managers that control the machine.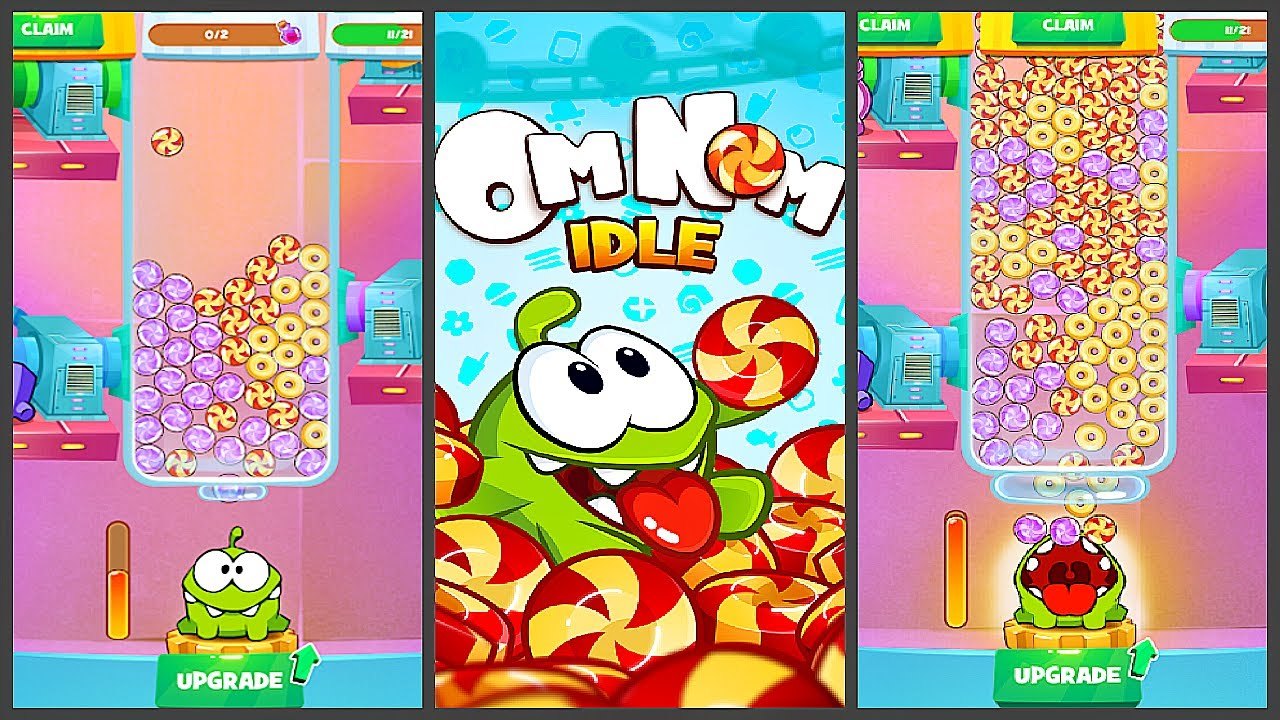 There are some machines that generate candies faster but at a lower value while other machines produce higher valued candies but generate only once in a while.
There's even a machine where I have to manually tap on it just to create candy.
While the bottle does steadily provide Om Nom with a good amount of candies to devour, you'll also need to shake the bottle once in a while to free up some space for more candies.
Build Up to a Frenzy
Shaking the bottle only does so much to free up some space. There will come a time when the machines will produce so much candy that it immediately fills up the entire bottle.
I would recommend that you keep on shaking the bottle at this point to fill up the Frenzy gauge. Once Om Nom's Frenzy gauge is full, tap him to open up the bottle and let all the candy fall over Om Nom so he can immediately gobble them all up.
Tapping Frenzy will instantly give you a large amount of candy for you to use either to upgrade your machine or unlock a new one.
Collect and Recruit Managers
While machines and their upgrades are the main sources of candies for Om Nom, there are still many other ways to earn candies in this game.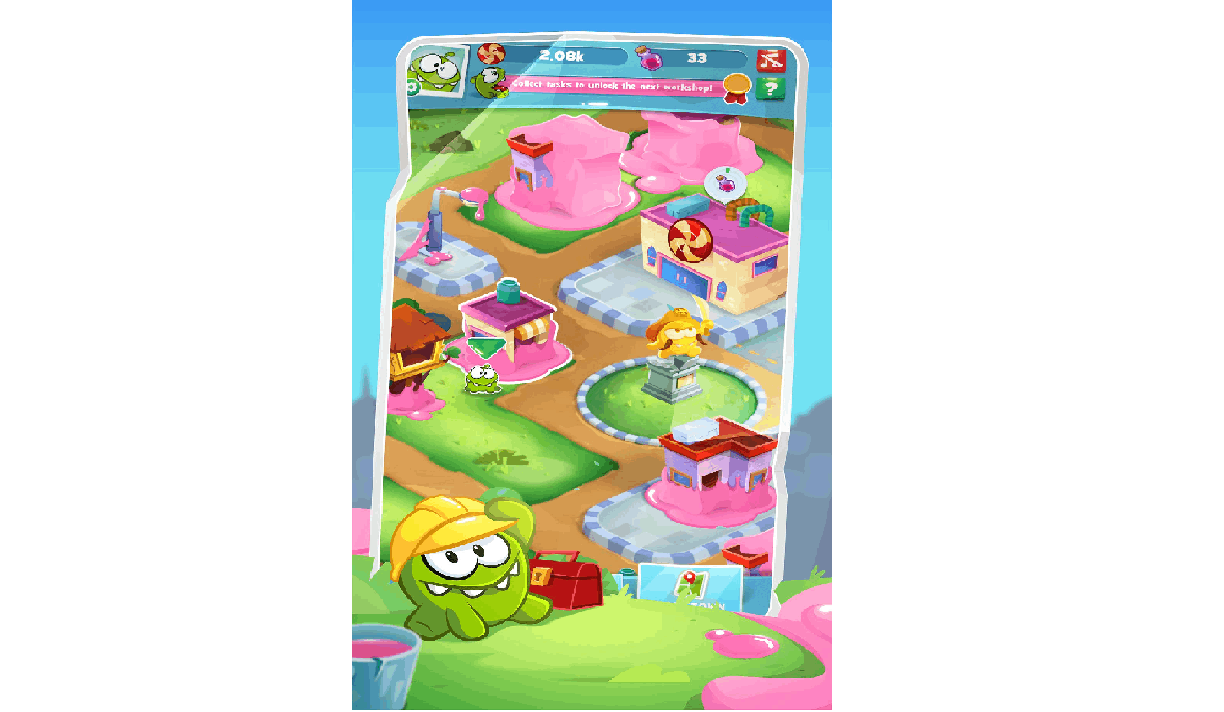 Consider collecting and recruiting managers to help augment the production of candies for each machine that you have. Managers are also known as power ups and have different abilities.
Some of them help increase candy production speed while others double the value of each candy produced. There are still more managers available for players to recruit throughout the entire game.
While some can be recruited through the use of gold coins, there are some that are locked behind diamonds so learning how to earn diamonds in this game is crucial if you want to have the best managers.
Promote Your Managers
As with machines, managers can also be upgraded or promoted in this game. Each manager has their own set of abilities that can help me in producing tremendous amounts of candies.
As time goes, basic managers begin to feel under-productive especially when the demand for candies becomes important. This is the reason why promoting managers is key to sustaining the steady supply of candies for Om Nom to devour.
Promoting managers also upgrades their skills. Here's one little secret – you can promote a manager without spending your gold coins by simply watching an ad. I've done this quite a few times which allowed me to save up on gold coins and use them in other parts of the game.
Use Your Skills Whenever They are Off Cooldown
I've already mentioned that each manager has specific skills. Some of these skills include increasing the production of candies for a few seconds or increasing the value of the candy being produced.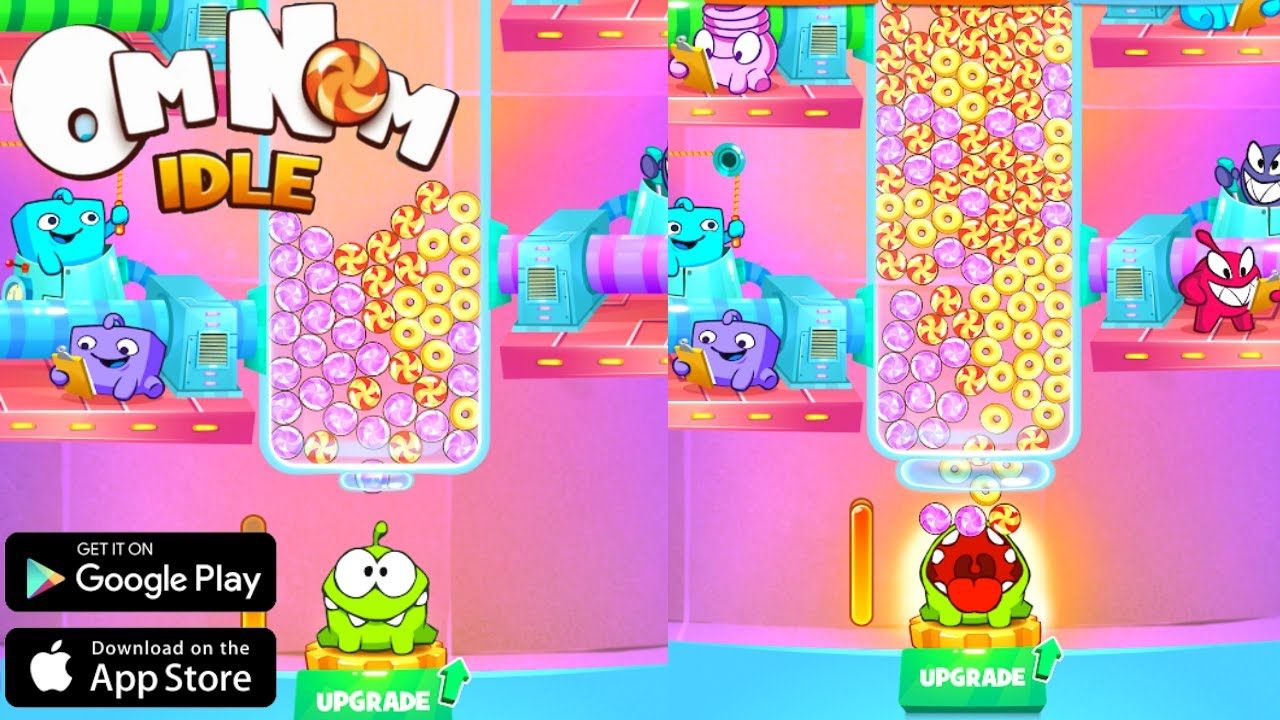 There are still so many skills waiting to be discovered but one thing's for sure, whenever they are off their cooldown (see below), use them immediately to fill up the bottle.
Skills can take a while to cool down and be used again so manage these skills properly especially when it comes to timing them to your needs.
Some skills take around five minutes to come off cooldown but these skills have a great impact on the game while others are available to be used again in just a minute. There's a countdown timer for each skill so you can properly time the usage of your next skill.
Get Free Daily Gifts
Idle Candy Factory is a very fun game to play. However, you will need all the help that you can get when it comes to building and upgrading your machines and recruiting each manager.
This is why the game offers free daily gifts to players who continuously play the game every day. Check out the free daily gifts at the in-game store each day and see what you can find.
I've received several managers and some free gold coins and diamonds by opening these gifts.
Complete Tasks and Earn Rewards
Om Nom' Idle Candy Factory is all about managing your resources. This includes collecting candy and managing your time within the game. In different stages of the game, I've noticed that the game requires different tasks to be completed.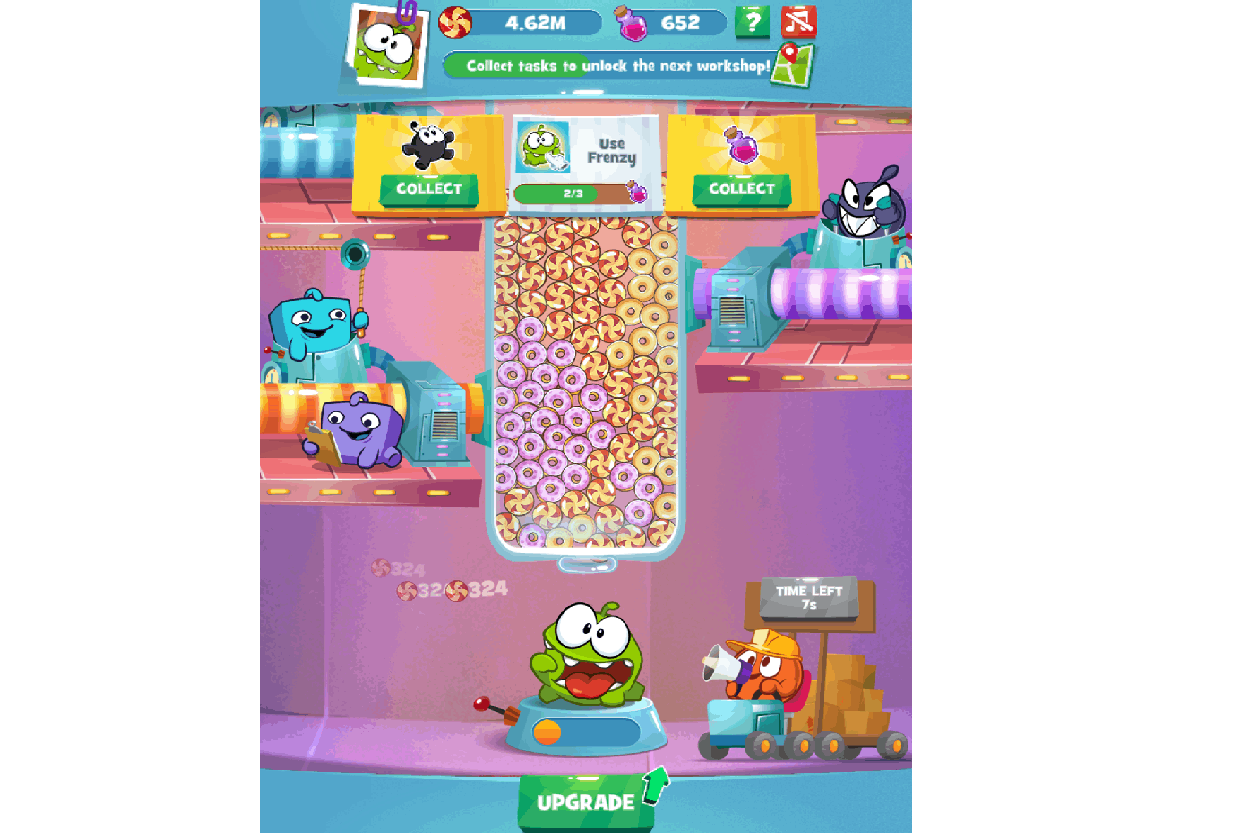 Most of these tasks are related to the main game such as collecting candies, tapping the bottle a certain number of times, tapping Frenzy a couple of times, and many other tasks. Completing these tasks has rewarded me with either gold coins and free managers.
However, there is one task that you should watch out for. At the bottom of the screen, a pop-up appears now and then which asks me to watch an ad to receive a certain amount of coins.
I always use this option every time it appears to earn gold coins and candies to help me in the game.
Watch an Ad to Get Diamonds and Additional Rewards
We all know that diamonds are very rare and if you have to purchase them, they're also quite expensive. This is why I've tried to find a way to earn diamonds without having to spend a single dime in the game.
I do understand that players also want to support the game by purchasing diamonds through the store with real money but I prefer to seek out my free options first. One such option is by watching an ad.
The same as promoting a manager for free, I can also get diamonds and speed boosts for free by just watching an ad. These ads are not intrusive to the game as it does not appear in between the game. Make sure to take advantage of this option if you want to earn free diamonds.
Conclusion
Playing Om Nom Idle Candy Factory is a great way to learn about resources and time management. Hopefully, the tips I've mentioned in my guide will help you through each level and be able to produce and collect as many candies as possible to defeat the evil Spider.
Idle Candy Factory is now available for all mobile devices on the Google Play Store and the App Store.