Wouldn't it be nice to have a wide variety of single-player or multiplayer games within a single game? I've tried searching for a great game to introduce to my friends and play at social events like parties.
Recently, I discovered Stickman Party, which soon became our favorite party game. Stickman Party is a collection of single-player and local multiplayer games. I can invite up to three players to join me in a series of games. The player with the highest score in each game wins.
In this guide, I'll teach you how you can start your adventure, how to farm money, and win rewards. Let's go!
Start Solo First to Understand the Game
Win More Games to Farm Money
Login Every Day and Spin the Wheel for Daily Rewards
Invite Your Friends to Play
Enter Adventure Mode to Play Solo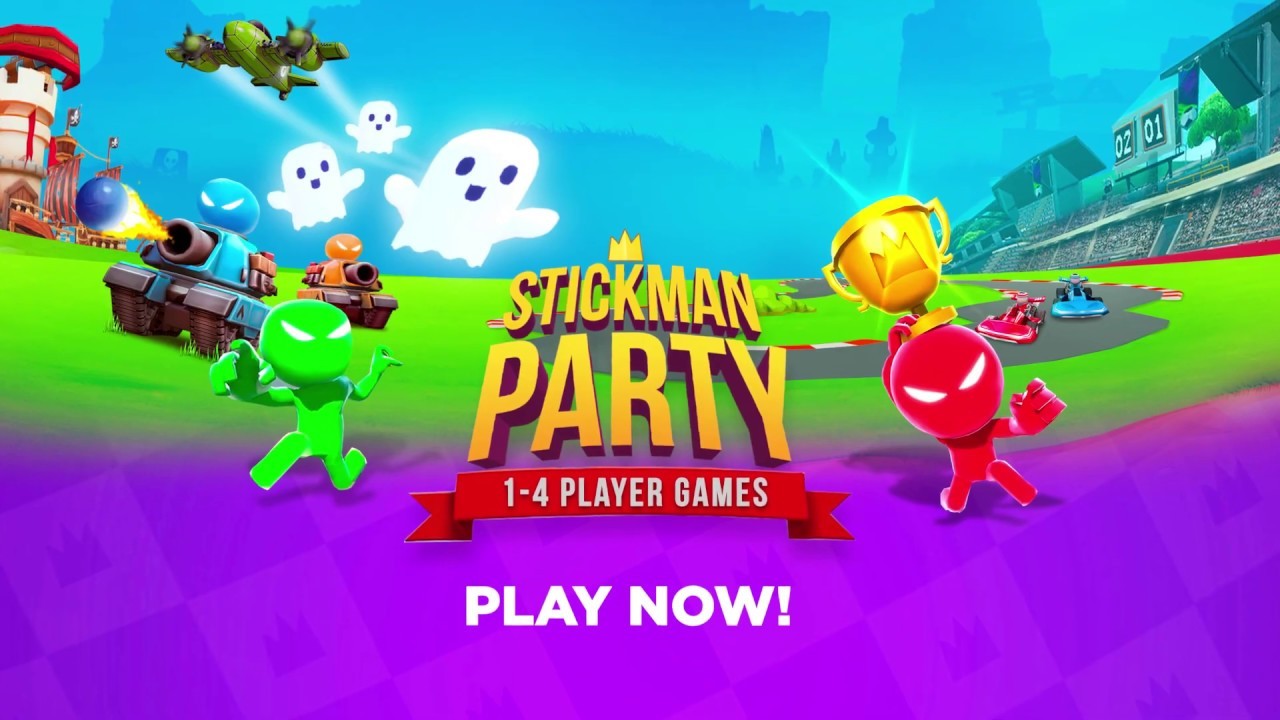 Start Solo First to Understand the Game
Stickman Party is a very tricky game to play. At first, I was quite overwhelmed with the myriad of games that I needed to play in order to level up. Little did I know that I was supposed to go over Solo mode first to fully understand what the game is all about.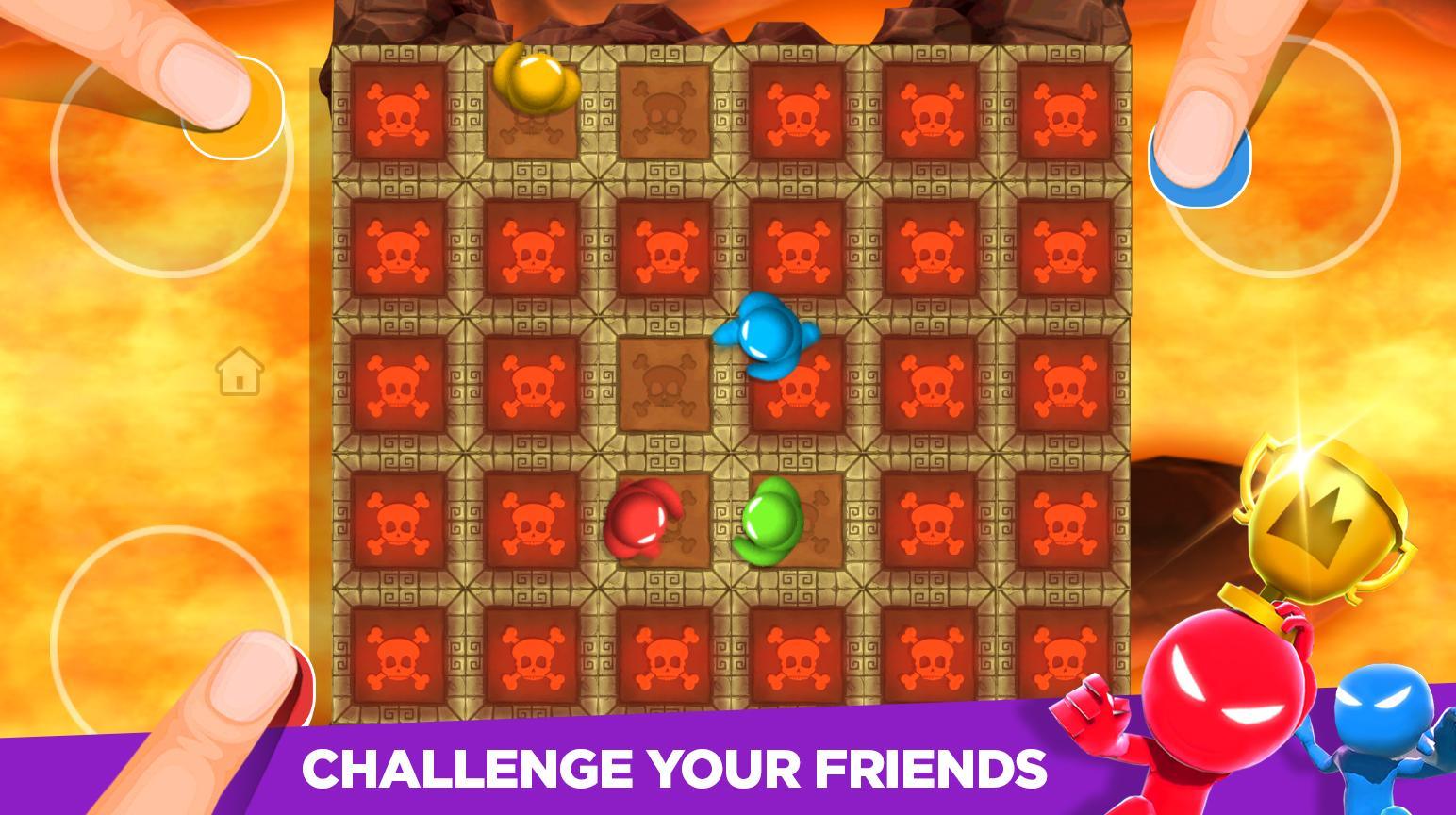 Stickman Party should be played solo first and then together with friends. This way, you get an idea of what are the main objectives of each game mode and what you need to do to meet these objectives.
There are over 10 different games to choose from, and you'll have to play them all to get an idea of what the mechanics are. Focus on learning the game first before you start inviting other players to play with you.
This way, you already know the mechanics, and you won't be a burden to your team.
Enter the Tournament Mode with Friends
Once the Solo mode is done, or if I feel like I have a better understanding of the game, I can either try to challenge other players or invite my friends to play the Tournament mode. The Tournament mode is a fun and exciting mode where we get to play a series of games.
Each game will have its own separate rules and objectives, and the player that completes the objectives wins a point. The player who has the highest amount of points wins the entire tournament.
Players can also choose from a wide variety of games and even set up which game is played first. However, I like to be surprised, so I always choose the Random option. This game mode is a fun mode that is played together with friends, so I suggest you try it out.
Win More Games to Farm Money
Gold is the basic in-game currency bought using real money. Personally, I like to keep my spending on games low and prefer to find other methods to earn money instead. Fortunately, the game offers a lot of ways to do this.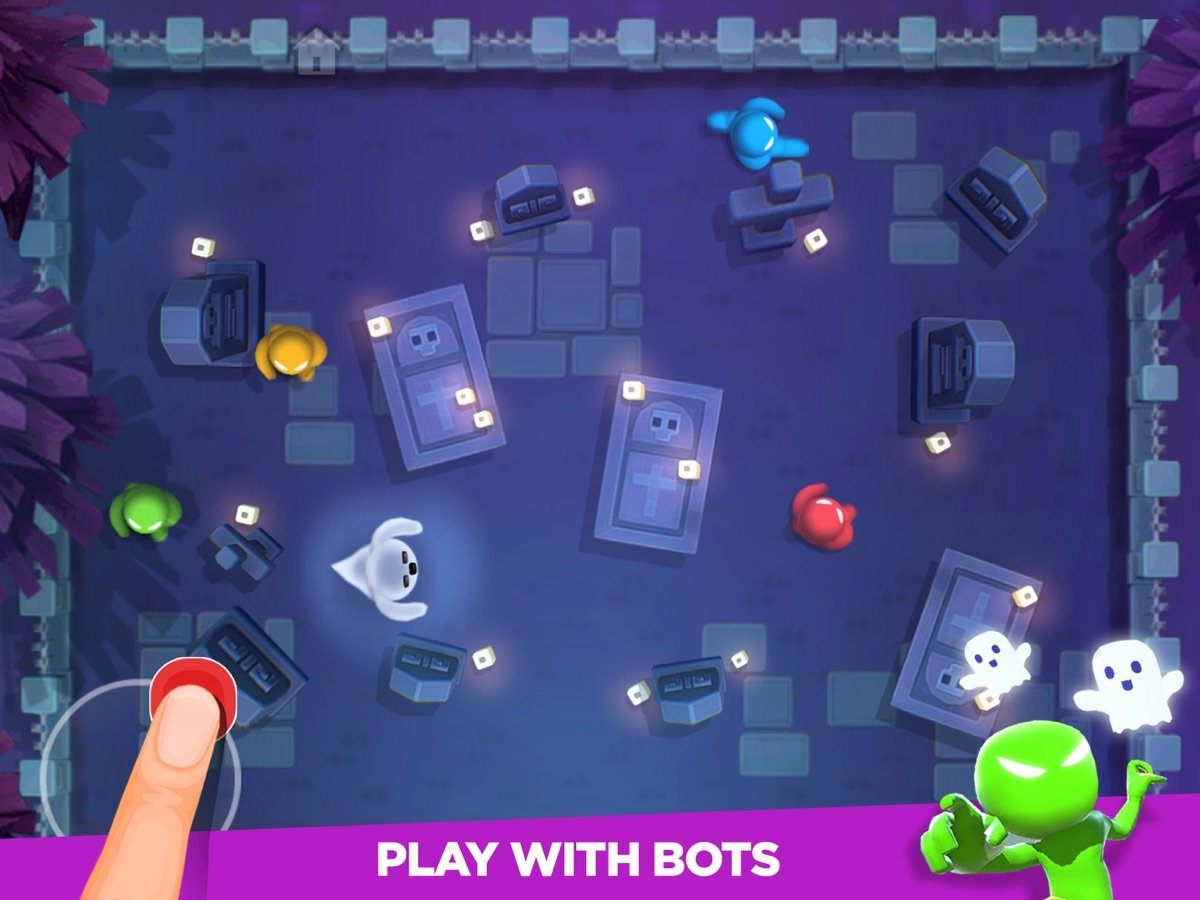 One sure way to earn money is to win every game that you play. Stickman Party offers a lot of games, and each time I win, I earn additional money.
Getting the top position for each game I play will also reward me with extra money, and sometimes, the game will double the number of coins that I win.
I recommend inviting your friends to play with you so both of you can help each other win more games and earn coins together.
Watch Ads to Get Even More Money
Another great way to earn money in this game is to watch ads. You'll inevitably be presented with an option to watch an ad while playing this mobile game. The best part about watching ads is you'll also be rewarded for doing so.
Avoid skipping this option. Most ads don't last longer than 30 seconds, and most of the time, you will be rewarded with at least 500 coins. 500 coins for a little bit of my time is a good deal for me.
Tap the option on the left side of the home screen to watch ads, or you can find options to watch ads after playing a game. Sometimes, the game even offers to double the coins you've earned when you watch an ad.
Login Every Day and Spin the Wheel for Daily Rewards
Here's another secret that I want to tell you if you want to purchase cosmetic items at the in-game store.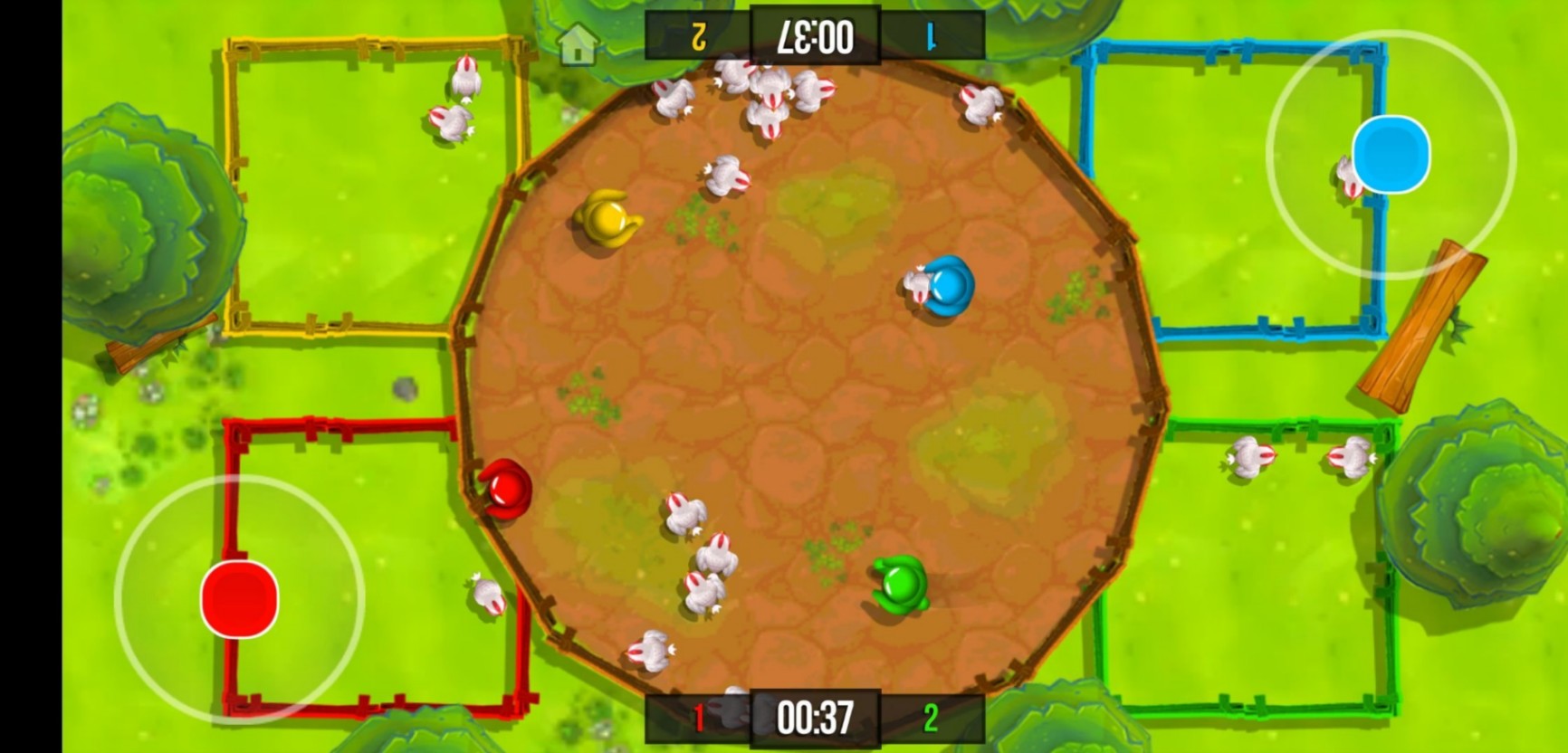 Tap the Gift Box icon at the top left corner of the home screen and collect the rewards for simply logging into the game. You'll also encounter this notification every time you log in.
There's also another option just below the Gift Box called the Wheel. Spin the Wheel every day and collect as much as 500 coins for every spin you make.
You'll only get one chance to spin the wheel once a day, so make sure you take advantage of this feature the moment you log in to the game.
Spend Your Gold at the In-Game Store
The in-game store is filled with cosmetic items you can obtain to spruce up your gameplay. Select your character and choose from a wide variety of items to personalize them.
You can change the color of your main character and choose a car skin to use in racing games or a tank skin for battle games. There are also hats and other effects to choose from.
Spend your gold coins wisely. While it doesn't offer any strategic advantage in the game, my main character is much cooler to look at while playing the game.
Invite Your Friends to Play
Stickman Party is a game best suited to be played alongside your friends. The mobile game can accommodate up to four players within a single device.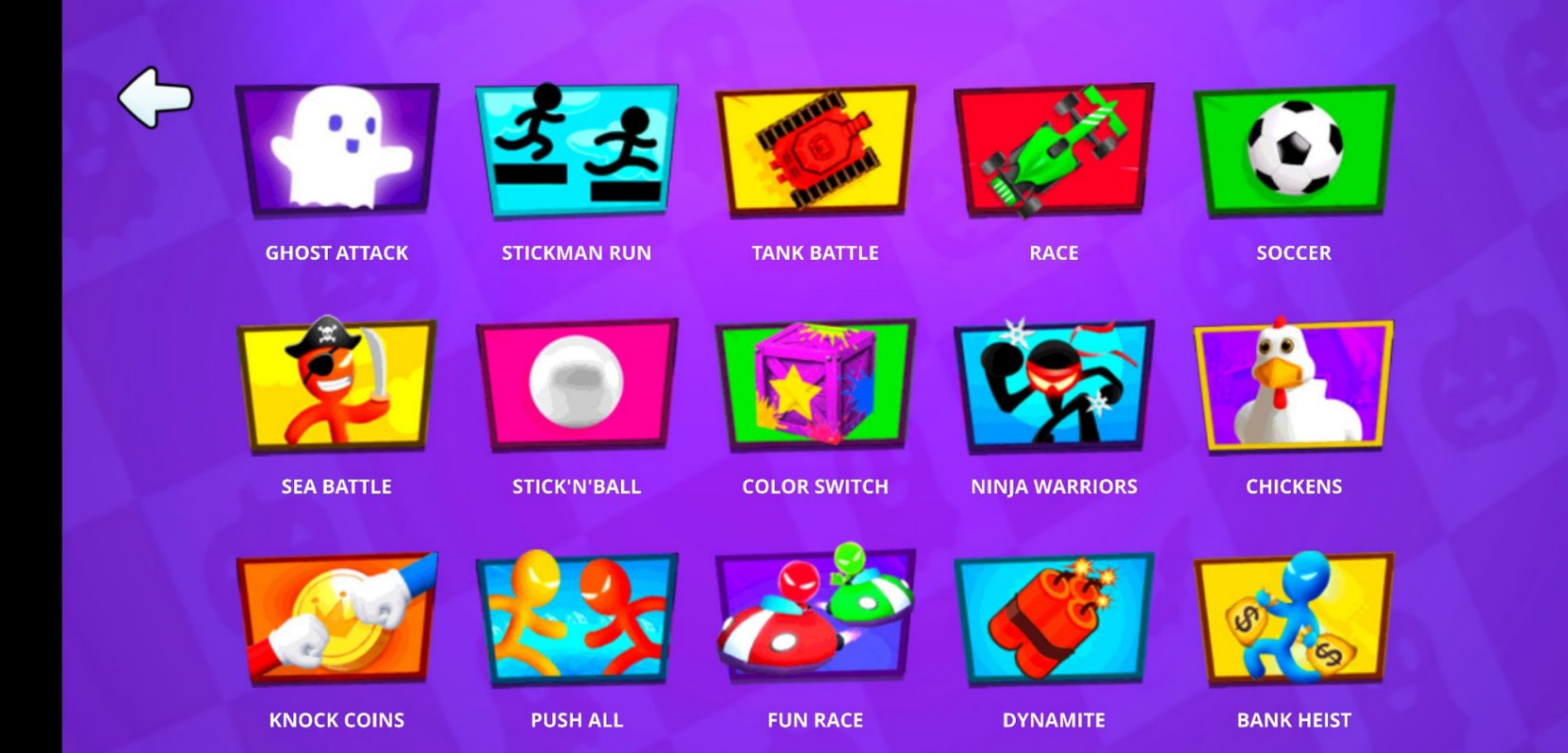 There are a lot of games that can be played with all four players, and it can be a pretty good time to play with them, especially during parties.
Invite your friends to join you through the Tournament mode if you want to have a competition between friends. Or, you can ask another player to duke it out with you in a series of games to see who is the best.
This mobile game is best played when you and your friends get together and want to have a good time. There are a lot of games to choose from, so you'll never run out of games to play.
Compete with Other Players for a Spot on the Leaderboard
With so many games to play and points to earn, Stickman Party features a leaderboard for its players. Players who have earned points from winning more games will see their names on the leaderboard.
The player with the most points will earn the top spot and get recognized as the best player of the game until another player takes his spot.
This is why players should continue to win more games and earn more points to maintain their status as the best player on the leaderboard. I find the leaderboard to be very competitive, but I also make sure that my name is reflected at least on the Weekly leaderboard.
Enter Adventure Mode to Play Solo
Sometimes, I also want to enjoy my time alone and play a game solo. Adventure mode or the Solo mode is a good game mode to play when I want to play by myself.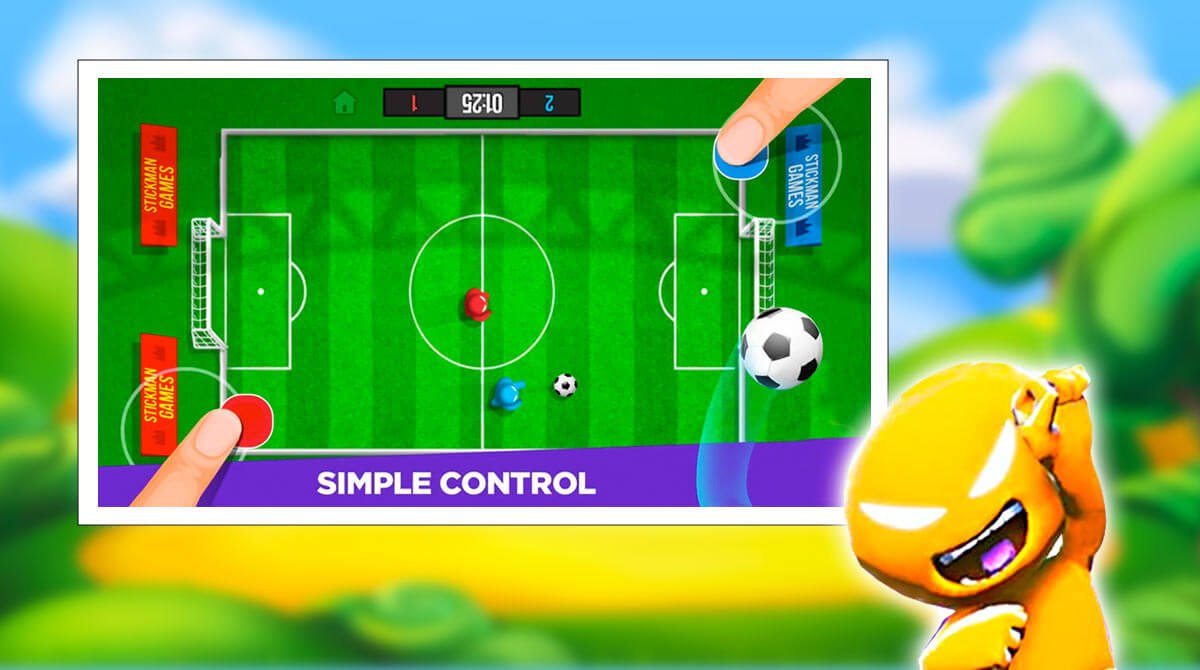 Apart from being a good practice tool, the Solo or Adventure mode also lets me earn more coins. The goal in playing the Adventure mode is to collect as many trophies as possible within each game to add to your points.
You'll also receive keys that will open treasure chests that contain trophies. The more trophies you get, the more points you receive to unlock certain Achievements in the game.
Within the Achievements tab, you'll find many tasks that will also reward you with even more gold coins when you unlock certain Achievements.
Downloading Stickman Party
Have I got you convinced to try Stickman Party? Here's how you can download the game for free. Launch the Google Play Store or the App Store, depending on your mobile device.
Search for the title of the game and tap on "Install" or "Get" to begin downloading. Wait until the game is fully installed, then launch Stickman Party by tapping "Open".
You may also want to select a payment option if you choose to purchase coins in the game.
Conclusion
When I started playing Stickman Party, I couldn't put the game down and wanted to play more. Stickman Party serves as a great party game to be played together with my friends.
I hope the tips above can help you earn gold and more rewards while also showing off your skills, achievements, and new skins to your friends.