Apple has taken the gaming world seriously by releasing a separate tab in the big redesign. Apple understands that a gamer's joy is when they are tucked away in the comfort of their sofa and playing their favorite game. The separate tab has made the gaming experience even more fun.
What genre of games do you love? Is it shooter, role-playing, sci-fi, racing, adventure, anime, empire-building, or battle games? Apple has incorporated all the genres of games available on its mobile operating system, iOS. Below is a compilation of some of the best iOS games of all time, which you can enjoy and play.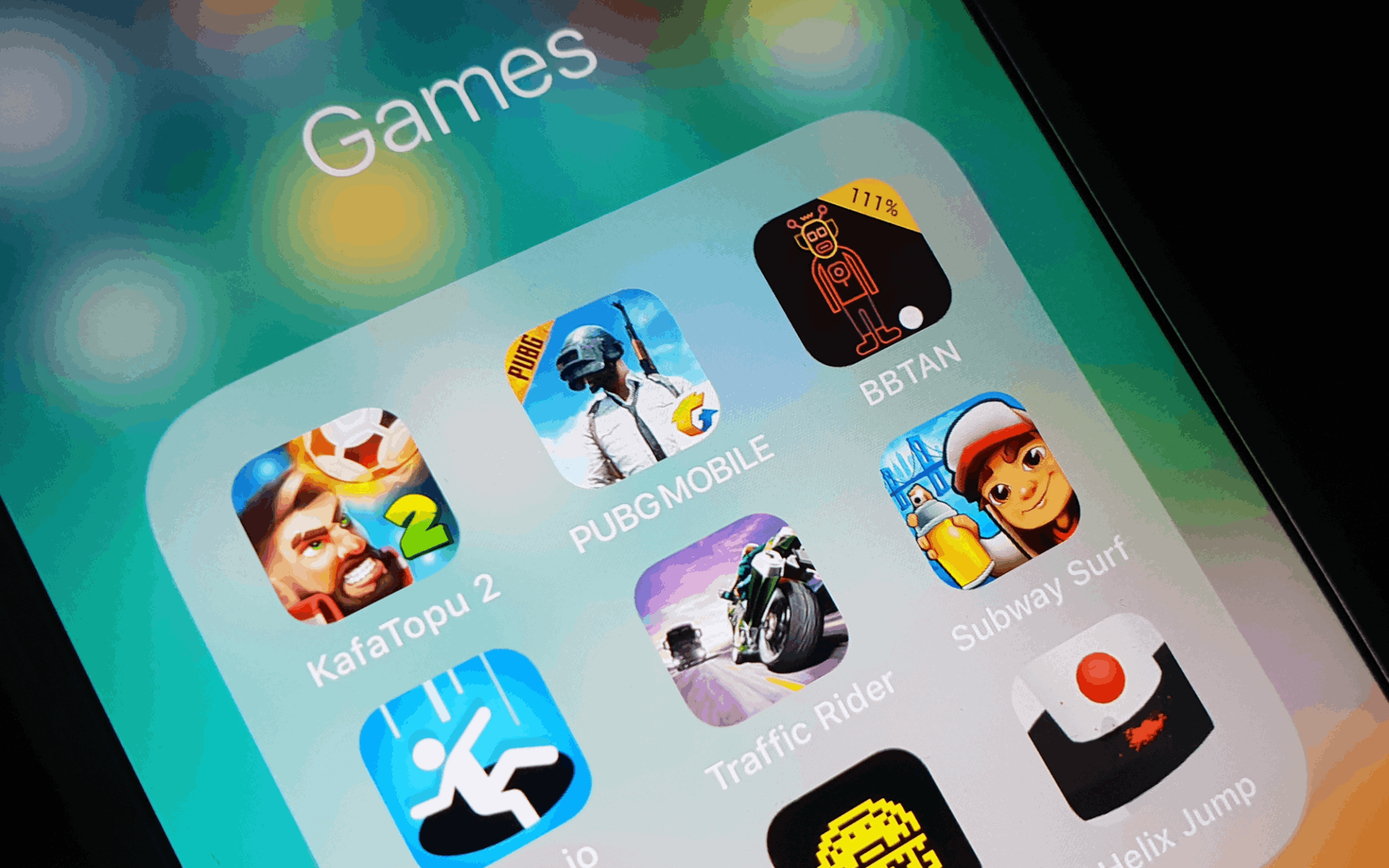 Meteorfall Journey
A deck-building roguelike game, Meteorfall Journey, requires you to choose your class from any of the four unique adventurers and then start with a deck consisting of some simple attack cards. As you go along the adventure, you are allowed to add more powerful cards to your deck.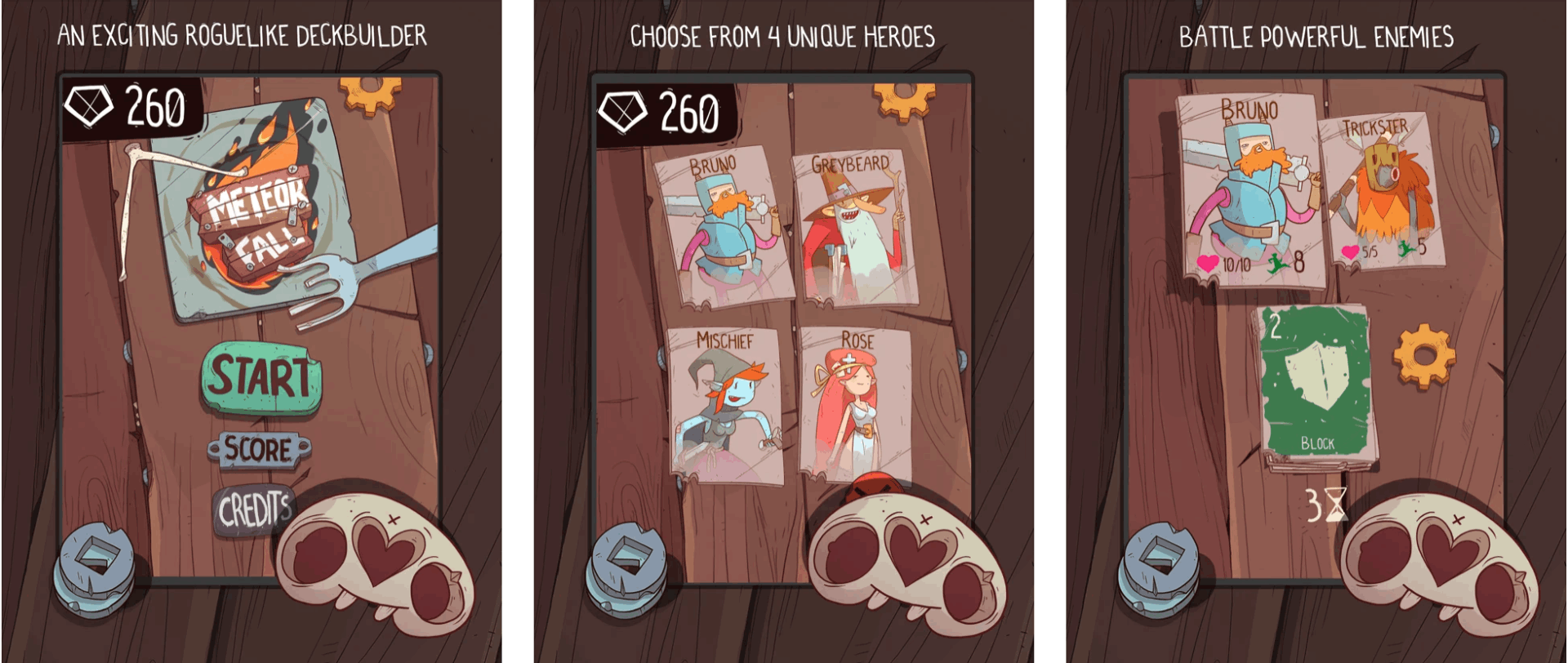 Of course, the adventure gets more enjoyable when you have to slay monsters that get in your way. It is an addictive and fast card game that features silky-smooth gameplay, replay value, distinctive cartoon visuals that are appealing to the eyes. Its sound design is excellent and is challenging enough to require strategy and planning.
It's a single-player card game that begins with you picking any of the four adventurers – a wizard, a rogue, a warrior, or a priest – each with its own starter deck. For instance, the warrior has a sword, and the wizard has fireballs. Download Meteorfall journey from the Apple App Store and adventure through looting possibilities, take part in events, and fight monsters as you create your journey.
Device 6
Awarded with the Apple Design Award 2014, this game is a surreal thriller game that involves maps, narrators, games, and literature combined with puzzle games and geography. Be sure to amp up your investigative skills as you follow the character of Anna, who wakes up in a castle in the middle of a remote island that only remembers a doll.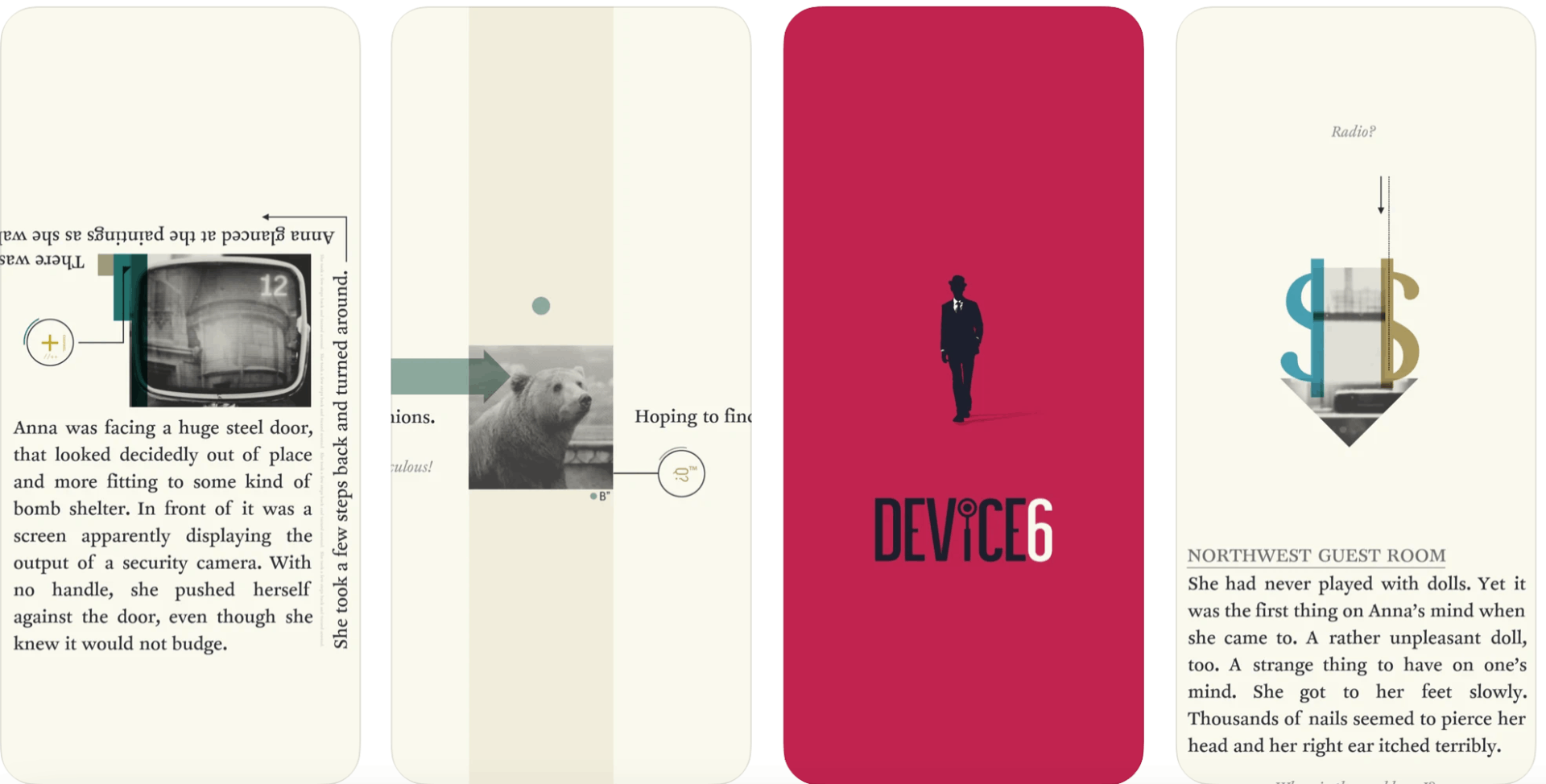 This spy thriller game will make your imagination work hard as you search for clues with your world map and unravel the compelling story of Anna.
Solve puzzles, mysteries, and experience three-dimensional photographs to solve these mysteries. Device 6 is downloadable on the Apple App Store.
Tiny Bubbles
This is a mesmerizing puzzle game that requires you to play with squishy soap bubbles clusters. You will be challenged with inflating, matching, mixing, popping soap bubbles with hundreds of goals to complete. Have fun as you apply the physics of the real bubbles to soap bubbles!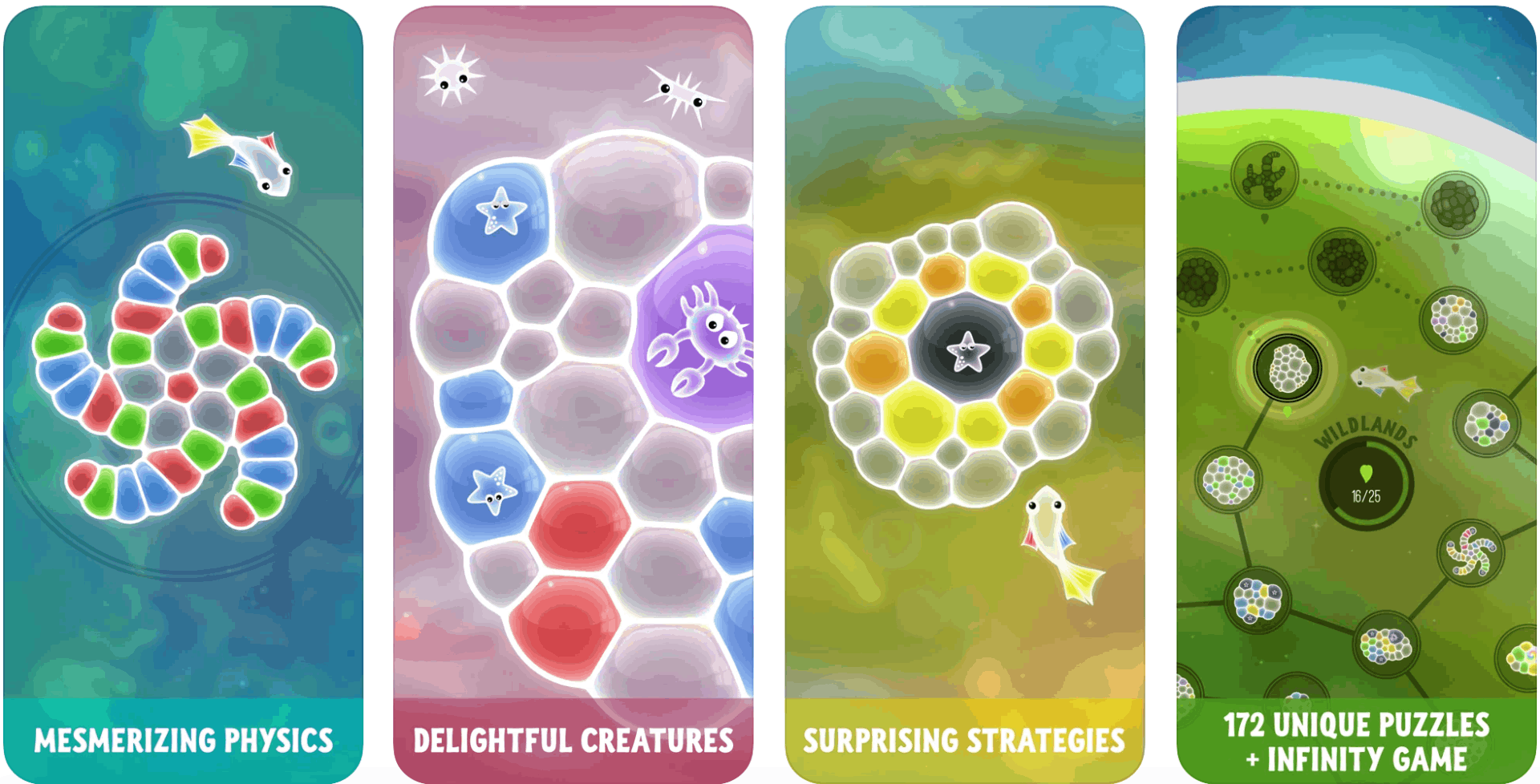 Fill them with colorful air, break edges between them to mix and match colors as you create up to four or more color matches. It requires you to plan and strategize from a queue of moves to add up cascading chain reactions for more bonuses. There are special surprises down each path you take, so there is no dull moment.
Tiny bubbles game that features 170 handmade puzzles, three different game modes (Arcade, Puzzles, and Infinity), 35 bubbly achievements, and graceful music, among other features. Download Tiny Bubbles for free at the Apple App Store.
Crashlands
Crashlands was the TouchArchade 2016 Game of the year. In this game, you play as Flux Dabes, a trucker whose recent shipment gets ruined by Hewgodooko, a chin-strapped alien menace. After derailing your shipment, this alien leaves you stranded on an alien planet called Woanope, and you have to struggle to retrieve your package.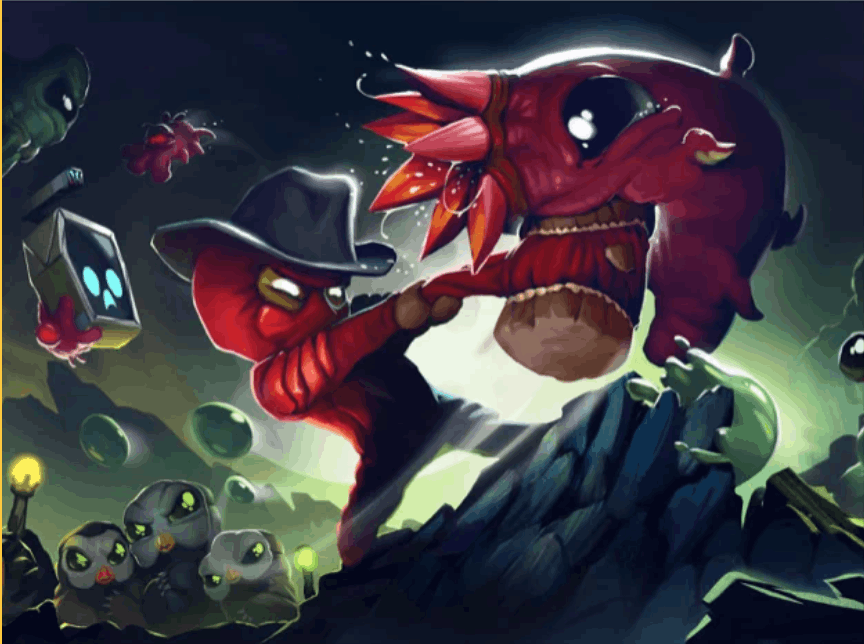 In this process, you become entangled in a wicked plot of world domination that requires all your glutes and wits to overcome. To survive, you'll make new friends, learn local sentient life recipes, uncover deadly bosses and ancient secrets, tame everything and create for yourself a home-away-from-home.
Crashlands features over 500 craftable items, a self-managing and self-replenishing inventory, intuitive and easy base building, skill-based combat, controller support, and effortless cloud saving to make the gaming experience more fun and enjoyable. The app is downloadable on the Apple App Store.
Bastion
It is an action-role-playing game in which the player controls 'the kid' as he passes through floating and fantasy-themed environments while fighting different kinds of enemies. It has won many awards like Best Video Game of the Year in 2016, Best Original Score, Best Downloadable Game, Best Debut, among many others.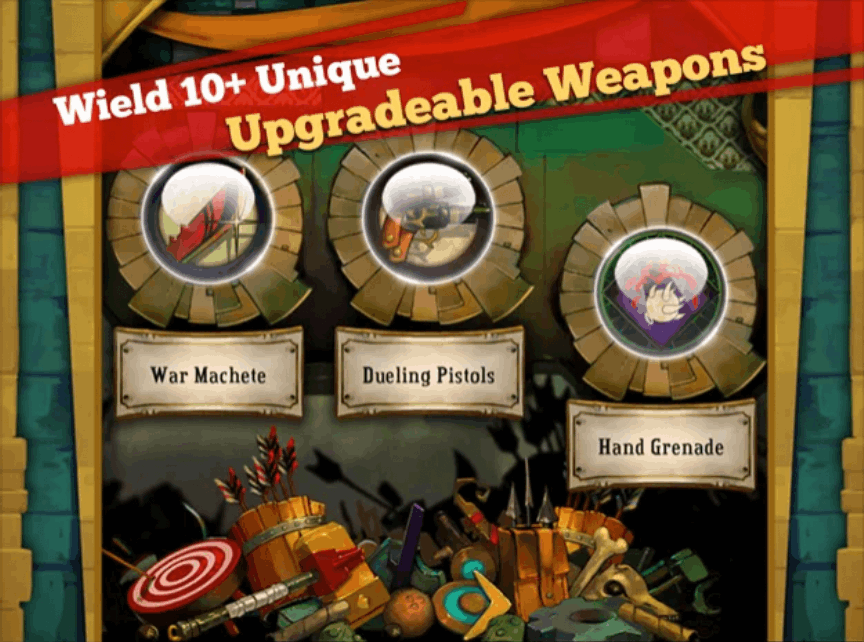 Gamers can explore the world of Calamity and uncover its secrets, all while having access to a huge arsenal of upgradeable weapons that will help you battle savage beasts. The app includes hours of reactive narration that go along with the story, intuitive and optimized touch controls, powerful Bastion weapons, and a New Game Plus mode that unlocks after completing a level.
It also features highly acclaimed artwork, narration, 40+ lush hand-painted environments, various difficulty levels, and upgradeable weapons. The app is downloadable on the Apple App Store and has an impressive 4.6-star rating on the platform.
Clash Of Clans
Clash of Clans, or popularly known as COC, is a highly addictive game played by millions of players worldwide. In this game, you can build your village, raise your own clan, and compete in epic Clan Wars! Through the app, you can join a Clan of fellow players or start your own and invite your friends.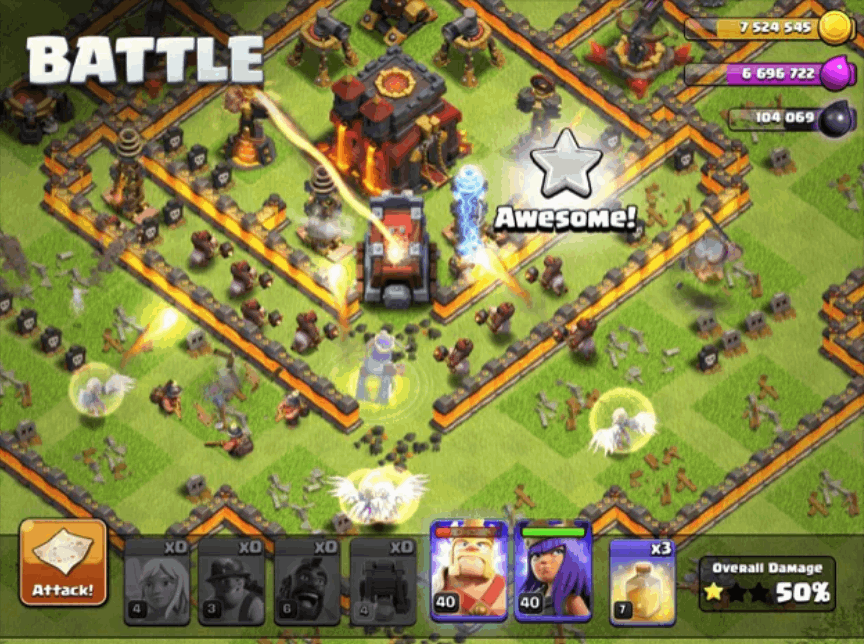 Fight in Clan Wars through the Clan War Leagues and prove you are the best among millions of global players. You can also forge alliances, work as teammates and earn valuable items together. Plan your unique battle strategies and experiment with Spells, Heroes, and Troops and collect resources that you can use to upgrade your village.
Adventures include defending against enemy attacks with numerous Towers, Cannons, Mortars, Walls, and unlocking heroes such as the Archer Queen, Grand Warden, Royal Champion, and Battle Machines. You can also visit the Builder Base to discover new characters and buildings. COC is available for download at the Apple App Store.
Super Stickman Golf 3
It is a 2D golf game packed with collectible cards, multiplayer modes, power-ups, and leaderboards. You are required to compete in various courses in different locations. You will find holes anywhere from the desert to laboratories and sewers.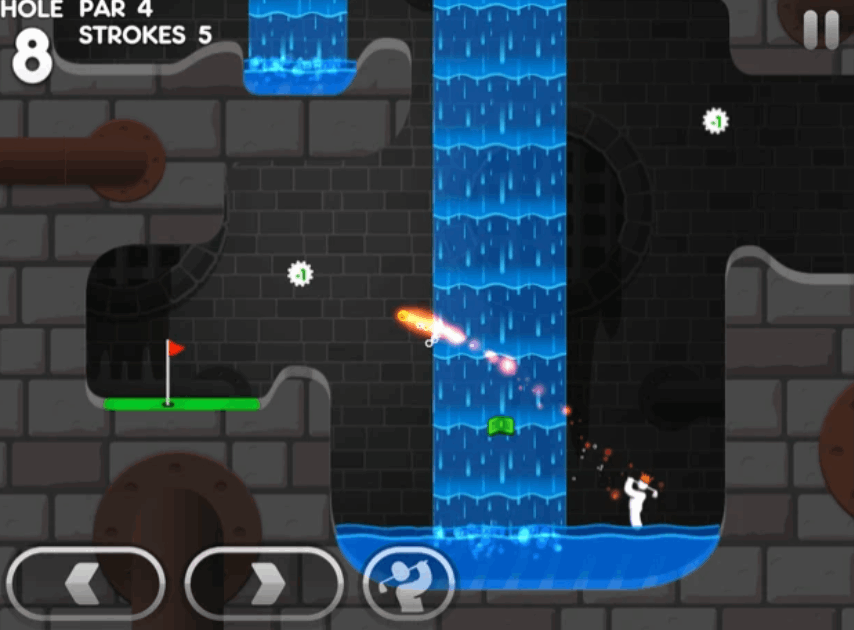 Be ready for several obstacles in each set with their related complications. As you begin to play, you will pass the ball over sand traps and hills to get it in the hole. But as you progress and unlock new golf courses, there are lots of surprises awaiting you.
They include sticky gels on walls, changes in gravity, and even portals. Download it from the Apple App Store and enjoy some of its features like character customization, different golf courses, crazy costumes, and diverse game levels.
Angry Birds 2
A follow-up to the cult-favorite Angry Birds, Angry Birds 2 is an improved version of the first installment of the game where players use slingshots to fling birds at pigs and bring them down to save the precious eggs. The game has the same premise as the old one, as the new version brings every feature of the classic game with some new additions.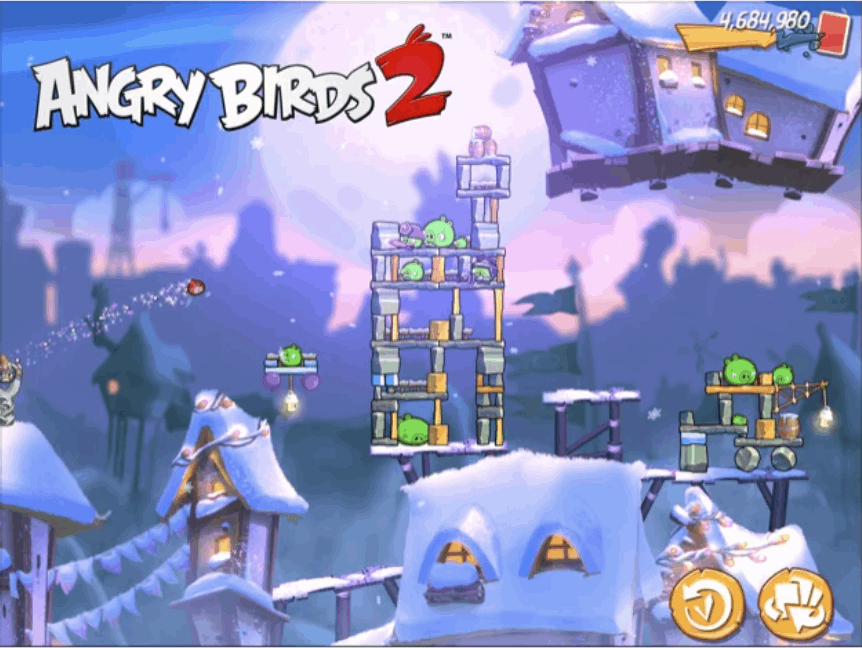 Features include the ability to choose your bird, the inclusion of multi-stage levels, daily challenges, as well as the option to join a clan of players around the world. You can now level up your birds with feathers to also level up their scoring power.
Moreover, since Angry Birds 2 is all about bringing the gaming community closer, you can now compete in an arena and see your status on the global leaderboards. There are also a lot of levels to play, so you'll be sure to never run out of games to play! Angry Birds 2 is available for download at the Apple App Store.
Cut The Rope
This game follows the character of Om Nom, an adorable little monster that is addicted to candy. This physics-based game is played by over one billion players worldwide. Play all 452 levels and guide Om Nom as he takes all the candy he can get.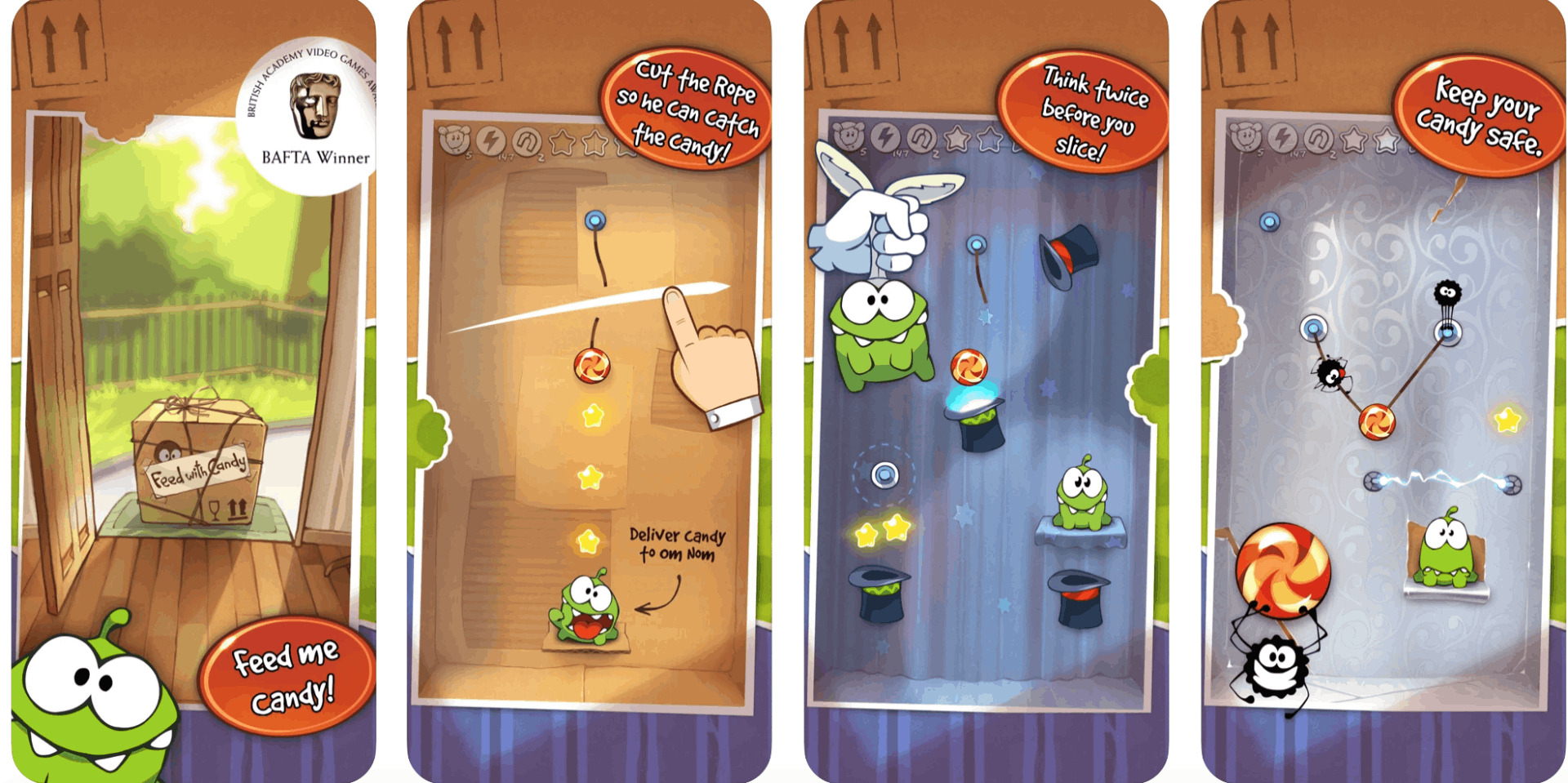 In this game, you'll be collecting gold stars, discovering hidden prizes, as well as unlocking new levels in this cult-favorite game. The game won several accolades, such as the Apple Design Award, the BAFTA Award, the Pocket Gamer Award, The GDC Award, and the Best App Ever Award.
Its features include 17 boxes with 425 levels, awesome superpowers that Om Nom could unlock to score higher, great graphics, and cute animation shorts that take the gaming experience to a whole new level! The game can be downloaded on the Apple App Store.
Kingdom Rush- Tower Defense
This Tower Defense game will force you to defend your kingdom and crush the forces of evil with towers and spells. You can command the mightiest heroes and lead groups of armies in the world of Linirea as you travel through wastelands, mountains, and forests.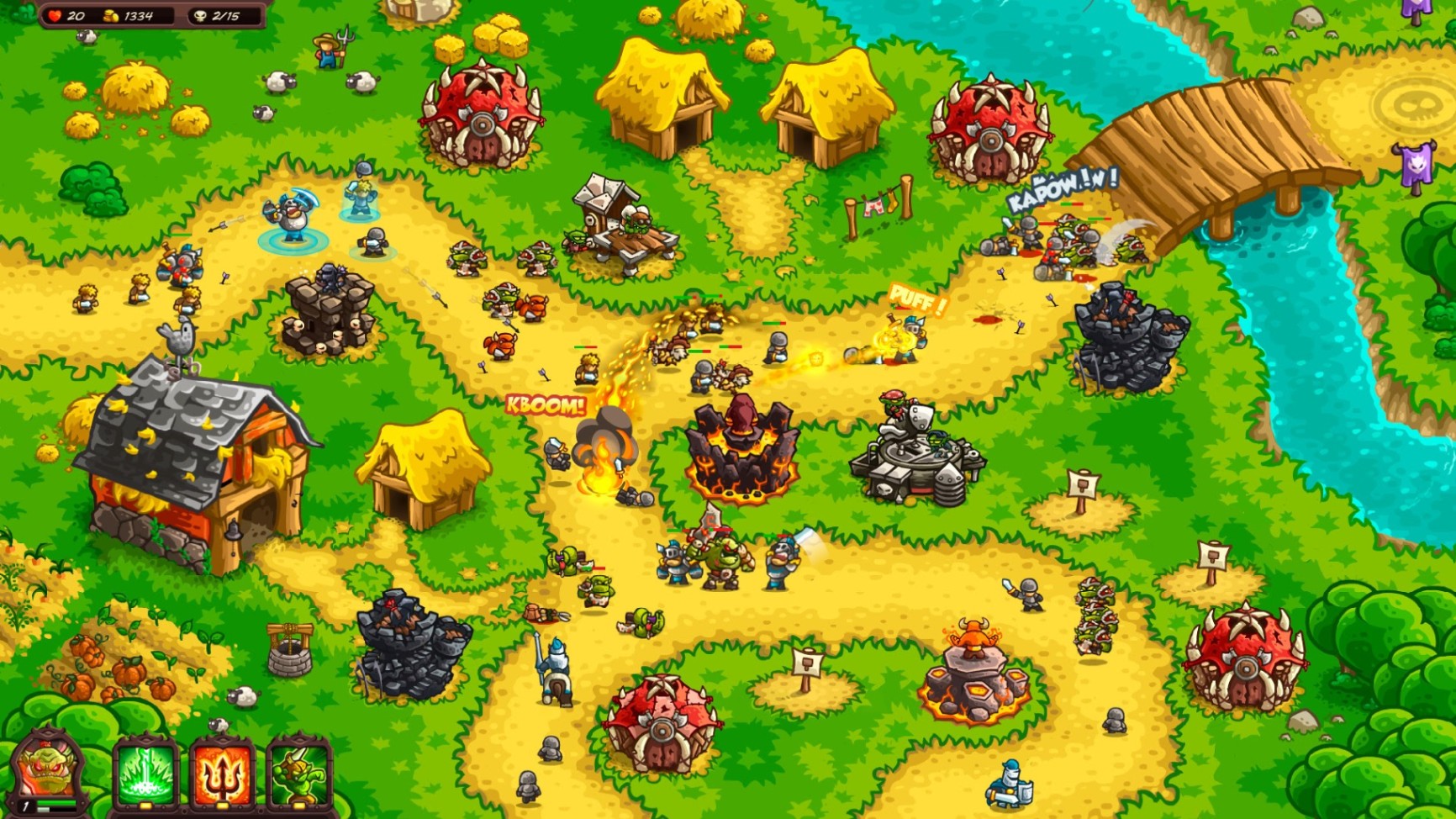 The game has 12 mighty heroes, which will help your character and 50 unique enemies that you must combat. Plan your strategy with different tower styles and maximize the army's abilities with 18 tower features.
Kingdom Rush-Tower Defense is available for download at the Apple App Store.
Conclusion
There are various iOS optimized games for your fun. Most of them feature silky-smooth gameplays, are easy to download on the Apple Store, and have great visuals and graphics.
The beauty of iOS games is you can play on the go and has a wide variety of game genres.