Ludo is derived from an ancient game called Pachisi. It has been around for centuries and now, it has been ported over to our mobile devices to make sure we continue to enjoy this amazing game for many years to come.
Ludo King is the most popular Ludo game on mobile and there's no denying why it has stayed popular for so long. Ludo King lets players tap into their strategic mind with its very cerebral gameplay.
Much like chess and many other board games, Ludo King rewards those who play the game properly and utilize a good strategy. In this guide, I'll tell you about the game, share some strategies, help you get more diamonds, and more so check it out below.
Spread Your Pieces Out
Decide Whether You Will Play Safe or Play Aggressive
Always Think Ahead, Maybe Two Steps Ahead
Play Computer Mode for Practice
Collect Free Coins and Diamonds Every Day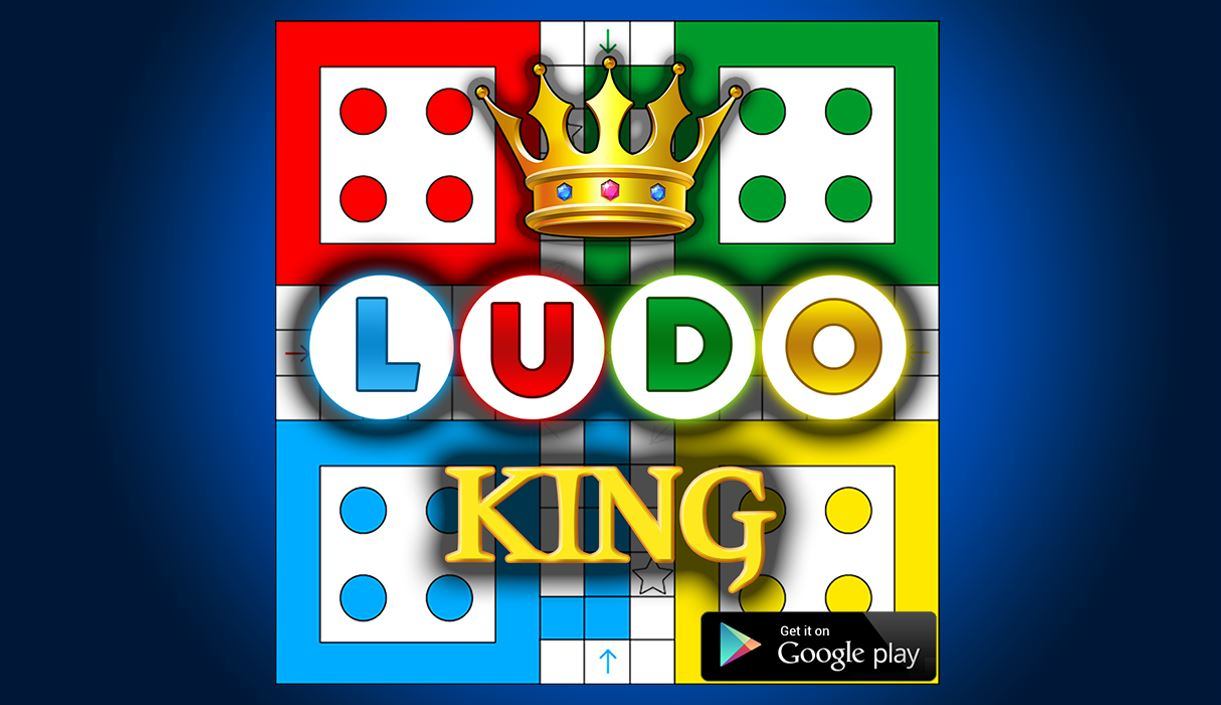 Spread Your Pieces Out
Playing Ludo King is all about strategy and a little bit of luck. While most players tend to be very timid when it comes to opening the game, I would rather choose to start strong and gain an advantage over my opponent as early as possible.
This can only happen when I start by spreading all of my pieces out immediately. All pieces should be out from the moment the game has started.
Moving one or two pieces at the start would only derail my progress so start strong and spread out your pieces.
Whenever I get the chance to do this, I always end up having the best advantage, however, I still make sure that my token is well-secured and won't get killed by an opponent.
Kill Opponent's Pieces Immediately
Ludo King is a game of strategy and the best strategy to utilize in the game is to dominate it from the start. There is simply no room for playing safe in this game as many who would do so end up getting wrecked and dominated.
Whenever I get the chance, I always end up killing the opponent's pieces immediately. Be aggressive as much as you can when playing this game and be merciless. But do remember to always protect your token.
Many players begin to be too aggressive that it leaves their token open and exposed. Every time you try to move a piece, always make sure your token is also protected.
Decide Whether You Will Play Safe or Play Aggressive
Now I know that I have stated above to play as aggressively as possible. However, what happens if you're on the other end and your opponent opens up playing aggressively?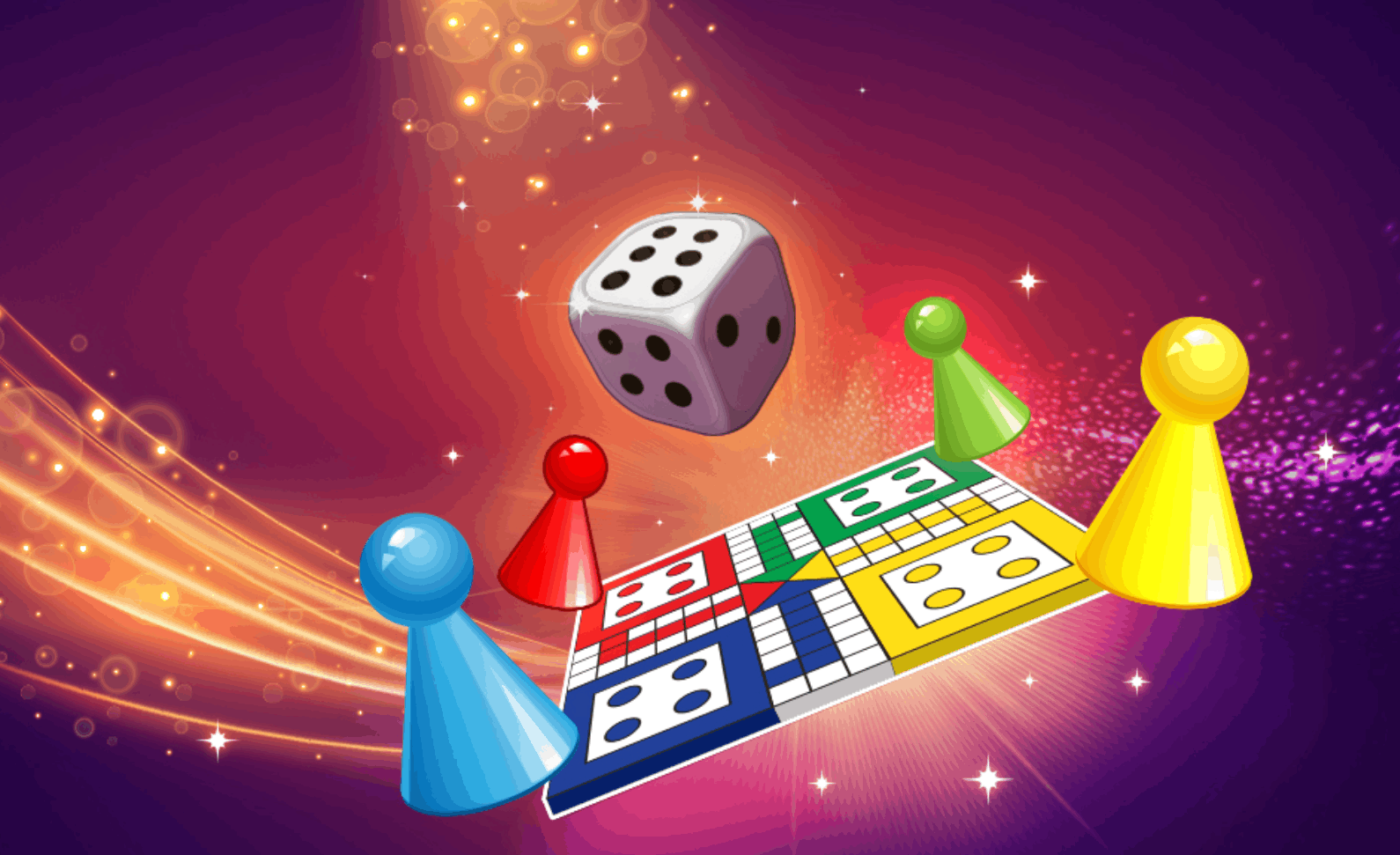 Chances are, there's not much that you can do other than just play defensively. It is still part of the game to play it safe but there are also times when you also need to match the aggression from your opponent.
When I am playing on the defensive side, I tend to wait patiently until an opportunity comes to turn the tables on my opponent.
I always wait until I get a good dice roll and whenever I do, it is at that moment when I begin to wrestle the power back on my side and start demolishing my opponent.
Blocking Your Opponent
There are many moves that can be made in Ludo King that can be both aggressive and defensive at the same time. Blocking is one of the best moves that you can make to stop your opponent from progressing.
This can be done by moving your piece to the exact location that will block their movement towards their goal. It is very important that you learn how to block an opponent's piece especially when they're about to enter their home.
Most opponents might also use this method to block your pieces as well so be on the lookout for pieces that might get blocked and find a new route immediately.
Always Think Ahead, Maybe Two Steps Ahead
Like board games such as chess, Ludo King is a total mental game. Everything boils down to who can do the best move at their given turn which can affect the entire game.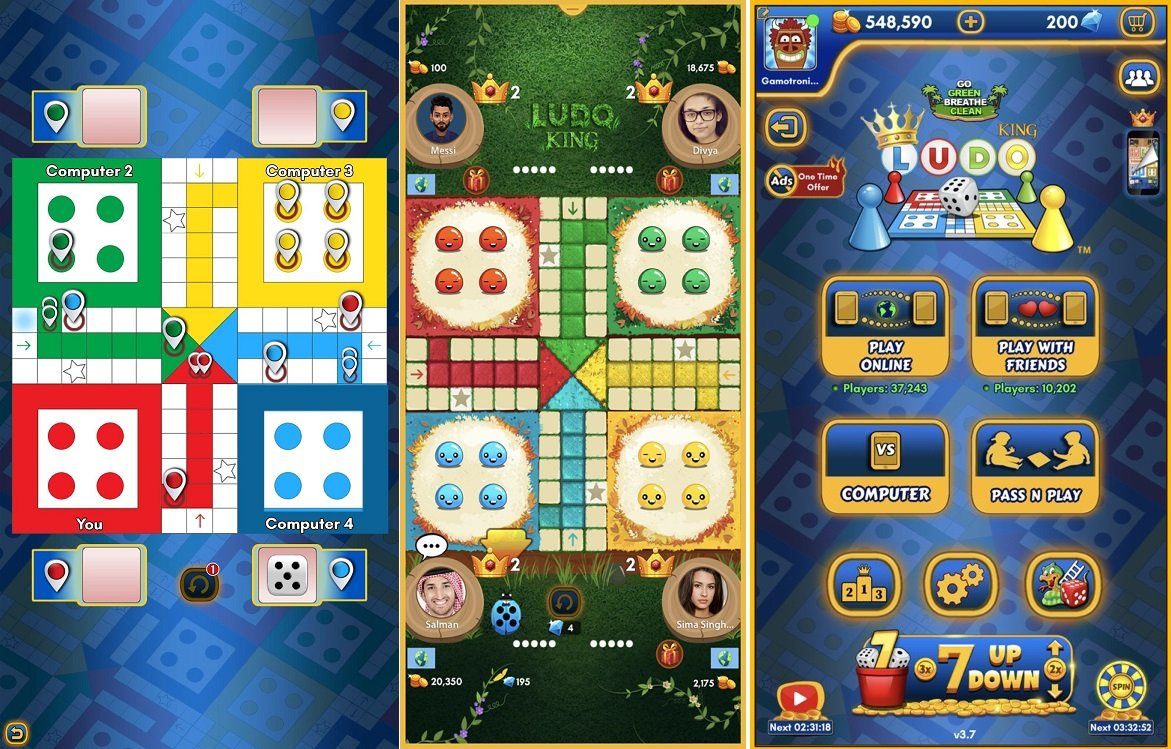 It is always best to envision your move a step or two ahead. Doing so allows you to foresee certain situations and be able to find a resolution about them. Always think ahead of the game but also keep yourself grounded with your current move.
Yes, I know it can be mind-melting sometimes when you think about it but the trick here is to be patient.
Players won't be harassing you to make your move so take advantage of your given time to think things through.
Avoid Taking a Lot of Risks
As I've mentioned before, you will always be looking at different paths in this game. This also means that you need to weigh a lot of choices whether you need to move one piece or the other to further your game.
Having a lot of choices means also having a lot of risks. Many players tend to play around with risks a lot of time and that's fine. For new players, it is always best to avoid taking a lot of risks especially if you are still new to the game.
Avoid moving pieces that you know are already safe and those that are about to enter the home. It is best not to tamper with those pieces and instead focus on those that are still far away from the home.
Play Computer Mode for Practice
Ludo King has two very distinct game modes that are meant for both new and seasoned players. If you are still trying to learn the game or simply want to try out some new strategies to win, I suggest playing Computer mode.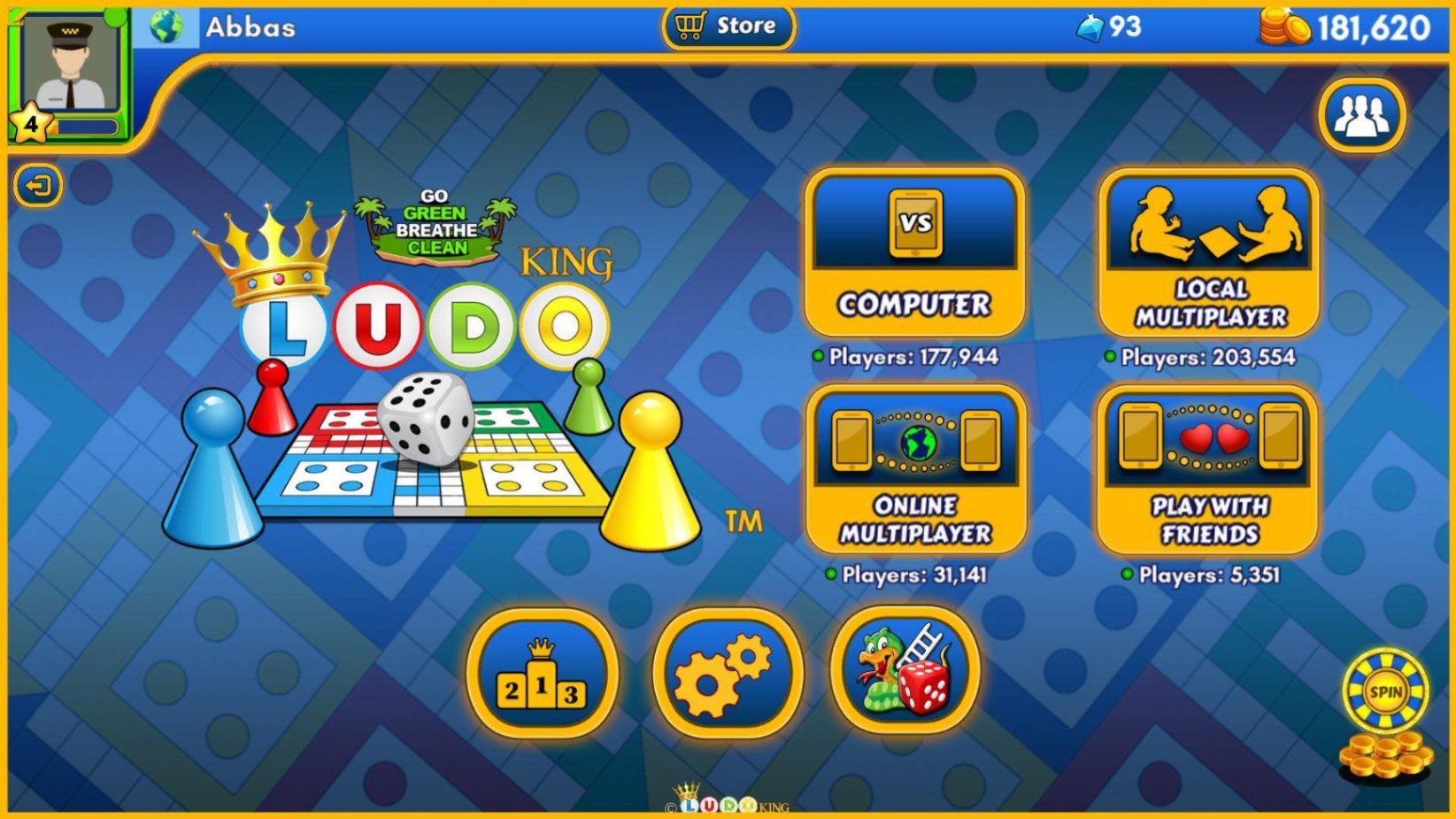 The Computer mode lets you play against an AI which can be easily defeated if you are a seasoned Ludo King player.
However, for those who are still learning, this is the best way to understand the basics of the game.
Those who want to utilize a new strategy can also make good use of the Computer mode to try out some risky moves and then move on to using them against a competitive player.
Check Out Online and Local Multiplayer Mode
Speaking of competitive players, the other game modes that the game offers include an Online and Local Multiplayer mode. The Online Multiplayer mode allows players to connect to the internet and search for another player from anywhere in the world.
I get to play against some of the best Ludo King players from across the globe. This is one of the most competitive game modes in the game wherein some players have some high-level gameplay.
Ludo King also offers the Local Multiplayer mode where you can invite and connect your friends to play a private game. This game mode is for just having fun or having someone to teach you how to master the game through a one-on-one session.
Collect Free Coins and Diamonds Every Day
Mobile gaming is notorious for having a lot of freebies and Ludo King is no exception. If you play Ludo King, you would notice that the game wants you to come back and play some more by giving out freebies such as coins every day.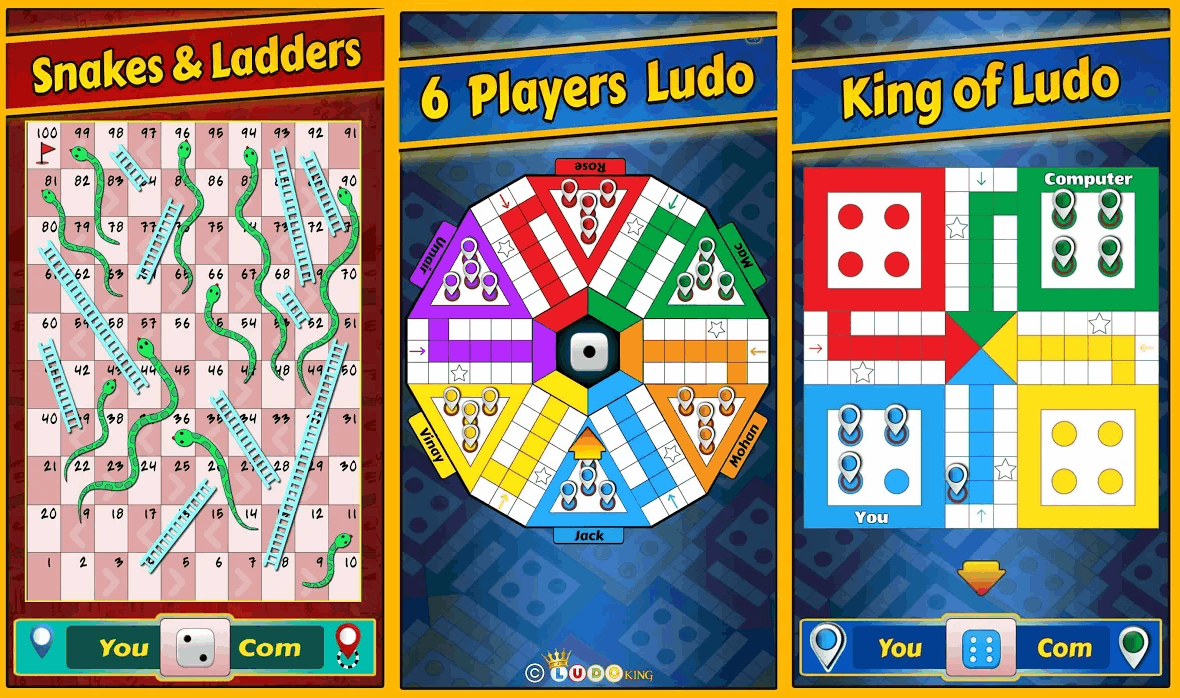 Coins can be used for almost anything including some cosmetic items and in-game themes.
These themes include nature, Egypt, Disco, Pinball, Battle, and many more. These themes are meant to change the background and make it more vibrant.
Whenever I get to win a match, I also get coins as well as different rewards such as diamonds. Log in to the game every day and don't forget to collect those free coins and use them wisely.
Connect to Facebook and Challenge Your Friends
Ludo King offers an option to connect the game to your Facebook account. When I connected my Facebook account to the game, I also received a ton of rewards so if you're hungry for some coins and diamonds in the game, make sure to do this little trick.
I can then invite my friends on Facebook to join me in playing Ludo King. We can also share our game results on our newsfeed and let them see how much fun we had with playing this awesome game.
Conclusion
There is no wonder why Ludo King remains to be very popular in many countries all over the world. The unpredictability of the game as well as the countless strategies that can be utilized makes the game very addicting. Follow the tips mentioned above and you'll be able to win more games.
Ludo King is now available for download on the Google Play Store for Android mobile devices and the Apple App Store for iOS mobile devices.