When you think about mobile games, you often think of fun, simple, but creative ways to play.
But when I first heard of a mobile game called Human Vehicle, I was surprised to know that the game was surprisingly good and easy to play. I thought it was some morbid horror game but the bright graphics and fun gameplay couldn't be more different.
If you're interested in playing Human Vehicle, check out my tips and tricks on how to play the game, how to download, and how to earn diamonds with my guide below.
Fetch Other Humans to Earn Points
Look Out for Obstacles
Play the Game to Receive Gifts and Rewards
Double Your Score at the End
Use Your Diamonds to Buy New Vehicles and Gifts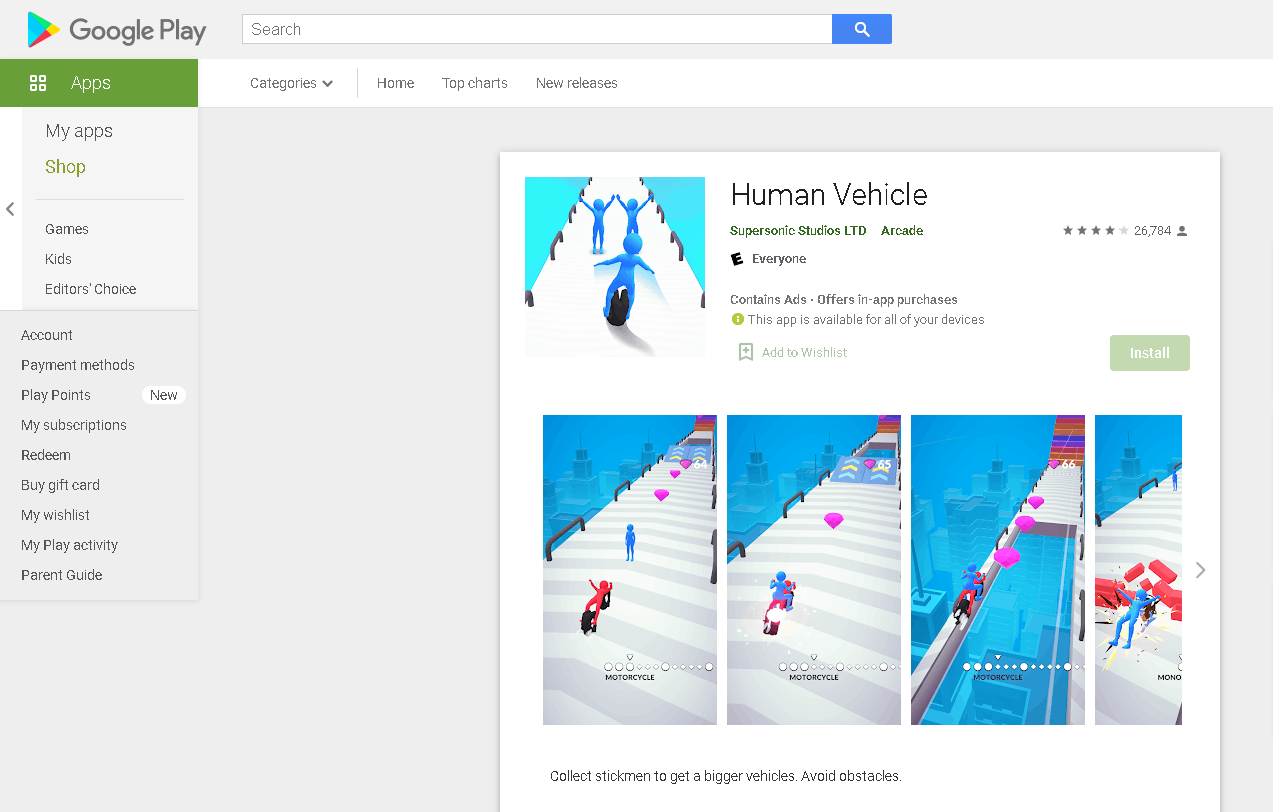 Fetch Other Humans to Earn Points
Human Vehicle is part puzzle game, and part racing game where you get to control a human being and gather as many other humans as possible to get to the end. However, there are obstacles such as walls and pits on your way to the end of each level.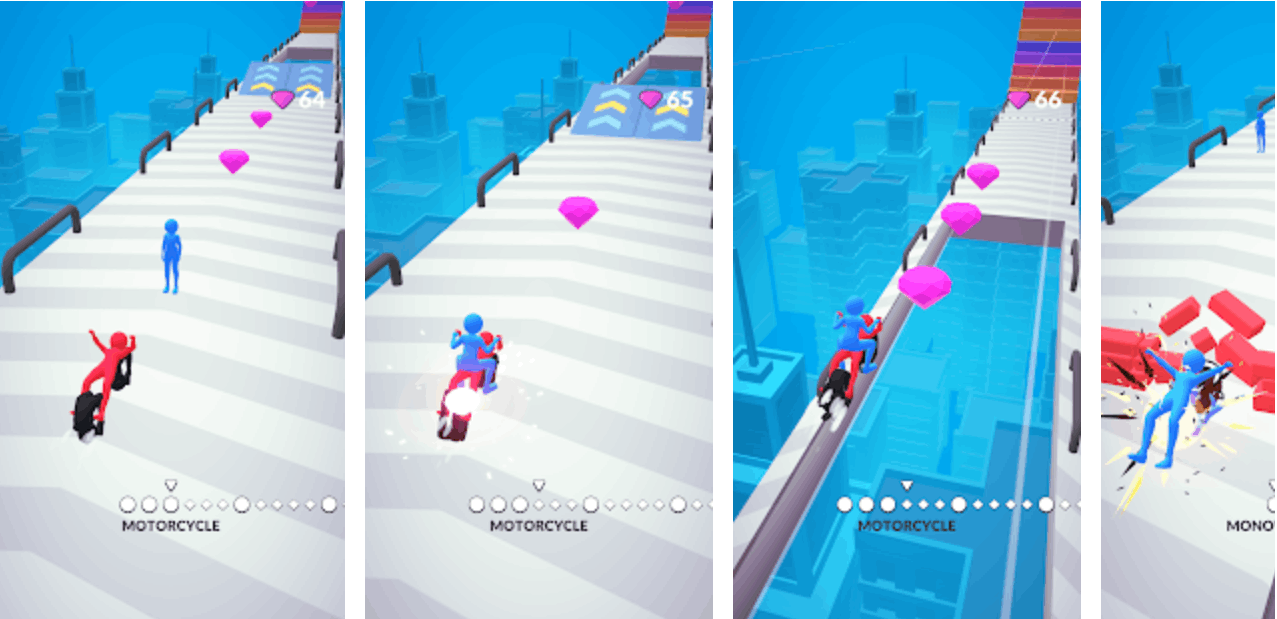 The goal of the game is to get to the end however, you will need to fetch other humans into your vehicle to create a kind of carpool.
It's a fun and simple game but it is also quite challenging especially in the later levels where you have to deal with many obstacles and figure out how you can get to the end without losing your passengers.
Fetching humans means you get to earn points and you'll need those points if you want to progress in the game. Never forget to fetch them whenever you come across them along the way.
Run Over Diamonds to Get Them
Apart from humans, there are also other items within my path that I need to collect. One of which are diamonds. Diamonds are the exclusive currency in the game. It is used in many areas in the game and I'll tell you later on how you can earn more.
For now, diamonds are littered across the entire level and one of the main objectives in the game is to collect as much as possible. It is okay if you miss some but you should strive to get them all at every level.
There are certain areas in each level, especially in the higher levels, where diamonds are very difficult to reach so you will need to replay the level to get them.
Look Out for Obstacles
At first, I noticed that there weren't many obstacles in the early levels of the game. I took this as an opportunity to gather as many diamonds as possible since it is still quite easy to get them.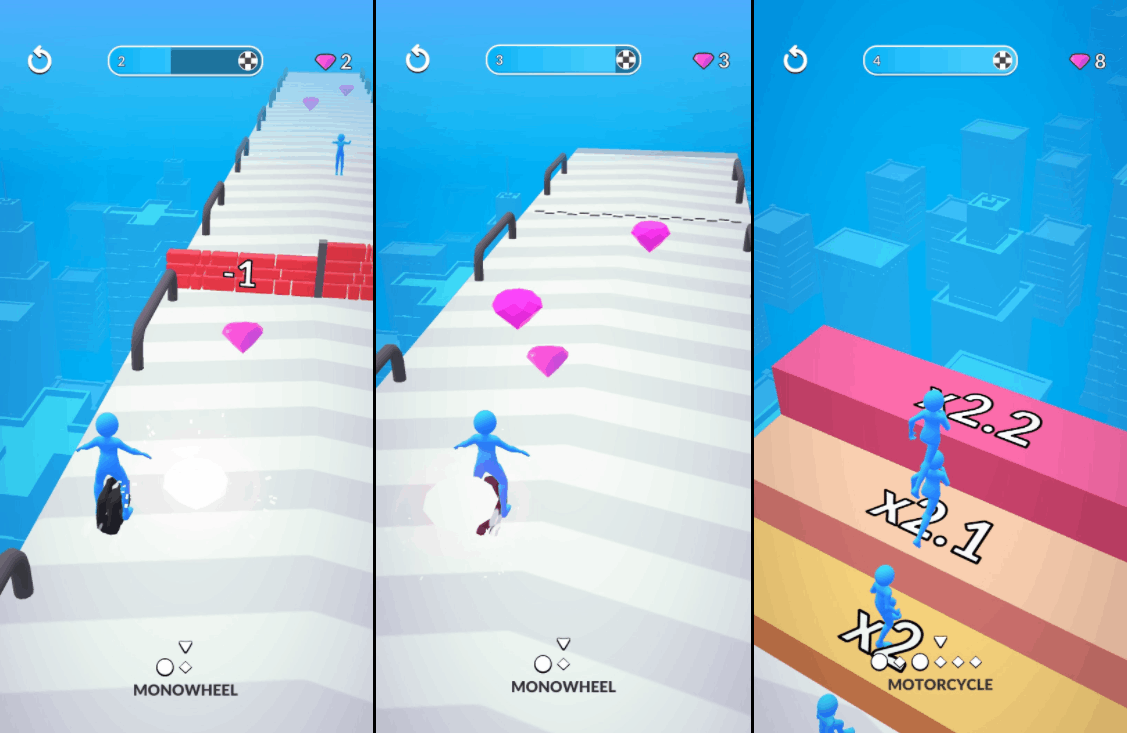 However, when I passed level 10, obstacles become more prominent and became more and more difficult to get through to the end. There are instances where walls block a certain portion of the road and sometimes, there are even levels that walls block the entire way.
The best way to handle this is to crash your vehicle into the wall to break them. You might lose some of your passengers along the way but it's a risk that you need to take to get through.
It's okay to lose some as long as you don't lose all of them by smashing into a larger, higher wall.
How to Download
Before I tell you more about how to play Human Vehicle and some tips to improve, let's take a step back and provide you with some information on how you can download this fun mobile game. Human Vehicle is available on all mobile platforms including Android and iOS devices.
You can download it on your phone through the Google Play Store and the App Store. To start, search for the title of the game and then tap on the "Install" or "Get" button. Once the installation has completed, launch it by tapping Open.
You'll be able to play Human Vehicle immediately and start earning diamonds.
Play the Game to Receive Gifts and Rewards
Getting diamonds in Human Vehicle is quite easy. You don't need to put a lot of effort into playing the game, unlike many other mobile games that require you to do a lot of things just to earn gifts and rewards.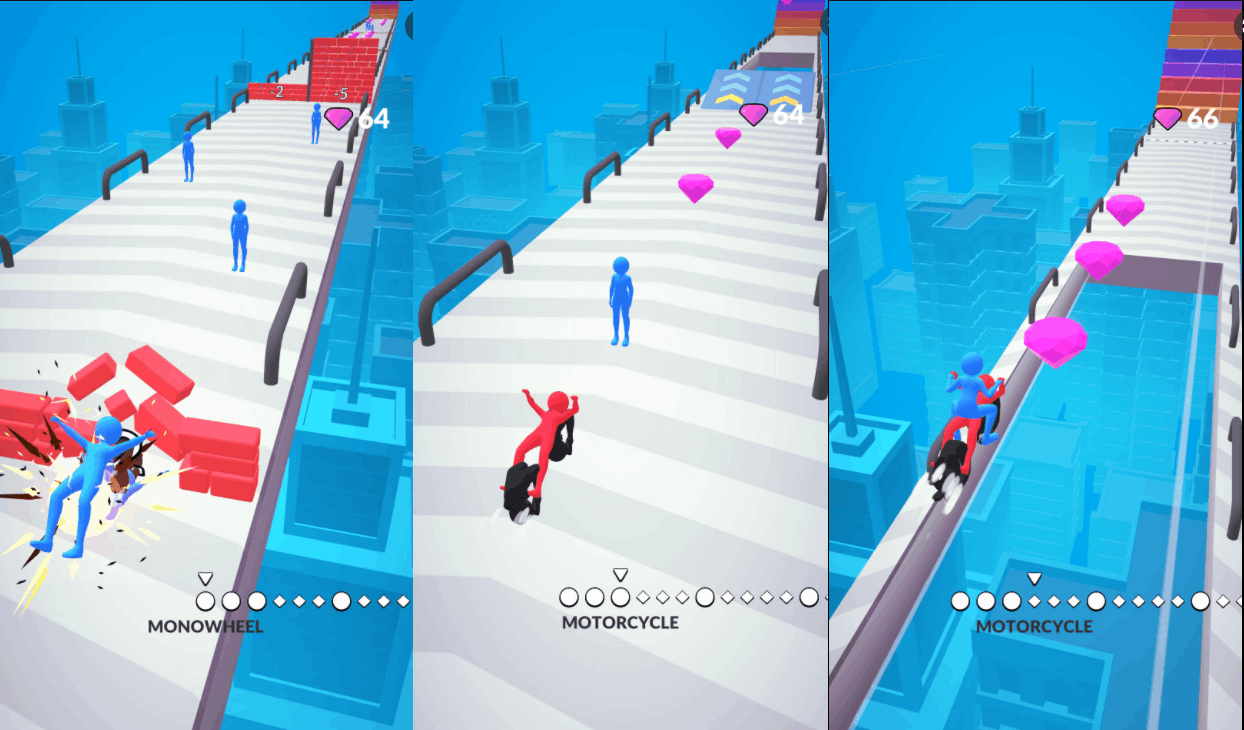 The best part about it is that you get to enjoy the game while also receiving rewards. One good way to get all the gifts and rewards is to just play the game.
Complete each level and at the end of each level, you'll have a meter that will determine how many games you need to play to get the rewards.
On top of that, you'll also be receiving different gifts after completing certain levels so I suggest that you keep on playing if you want more rewards.
Unlock More Vehicles by Leveling Up
There are a lot of vehicles that I can choose to play with in Human Vehicle. The vehicles do not have any gameplay advantages nor will they provide more room for your humans. The vehicles are purely cosmetic in nature so don't push yourself too hard in acquiring all of them.
For me, I like to have them all just so that I can have all the options to choose from whenever I play the game.
To unlock them, all I needed to do was level up. Unlocking a certain level in the game will reward me with a vehicle. Apart from gaining experience, I also get these types of rewards just by playing the game and leveling up.
Double Your Score at the End
If you've played the early levels of the game, you should know that at the end of each level, you'll encounter a set of stairs that will determine what bonus score you'll get.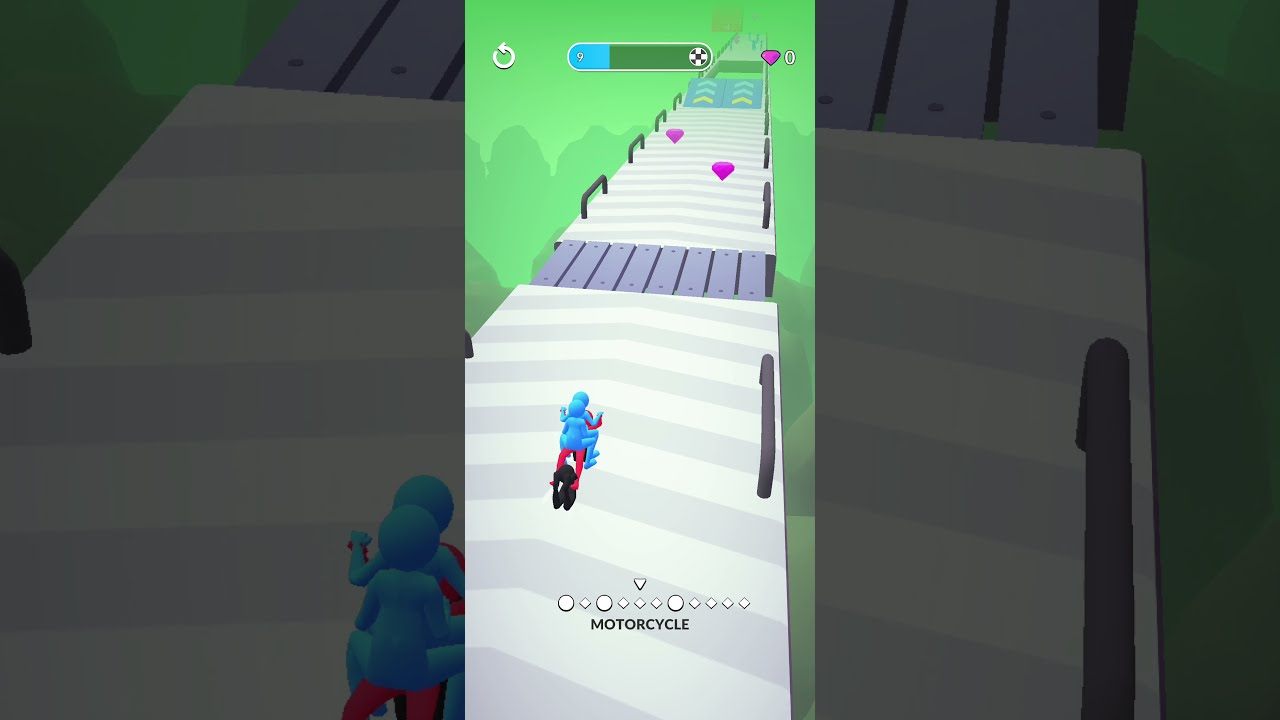 This is one of the reasons why picking up humans along the way is important. The more humans you get to pick up, the higher you get up the ladder and the more points you earn at the end.
The top of the ladder doubles your score so make sure to pick up as many humans as possible so you'll reach the top spot and earn more points.
Use Power-ups to Get Even More Diamonds
Apart from the obstacles and the different vehicles that I earn while playing the game, other items can be used to make the game a lot easier. The game becomes progressively more difficult at each level so I will need all the help that I can get.
One of these items is power-ups. Power-ups can help me get more diamonds, as they can help me access those hard-to-reach areas. Having the magnet power-up enables me to get those diamonds without having to jump across an obstacle and risk my game.
These power-ups don't come for free though. You'll have to use some of your diamonds to purchase them.
Use Your Diamonds to Buy New Vehicles and Gifts
Now that you've learned how to earn diamonds in this game, it's time to learn how to spend them and what to spend them on. The first thing I want to suggest is to use diamonds to purchase new vehicles.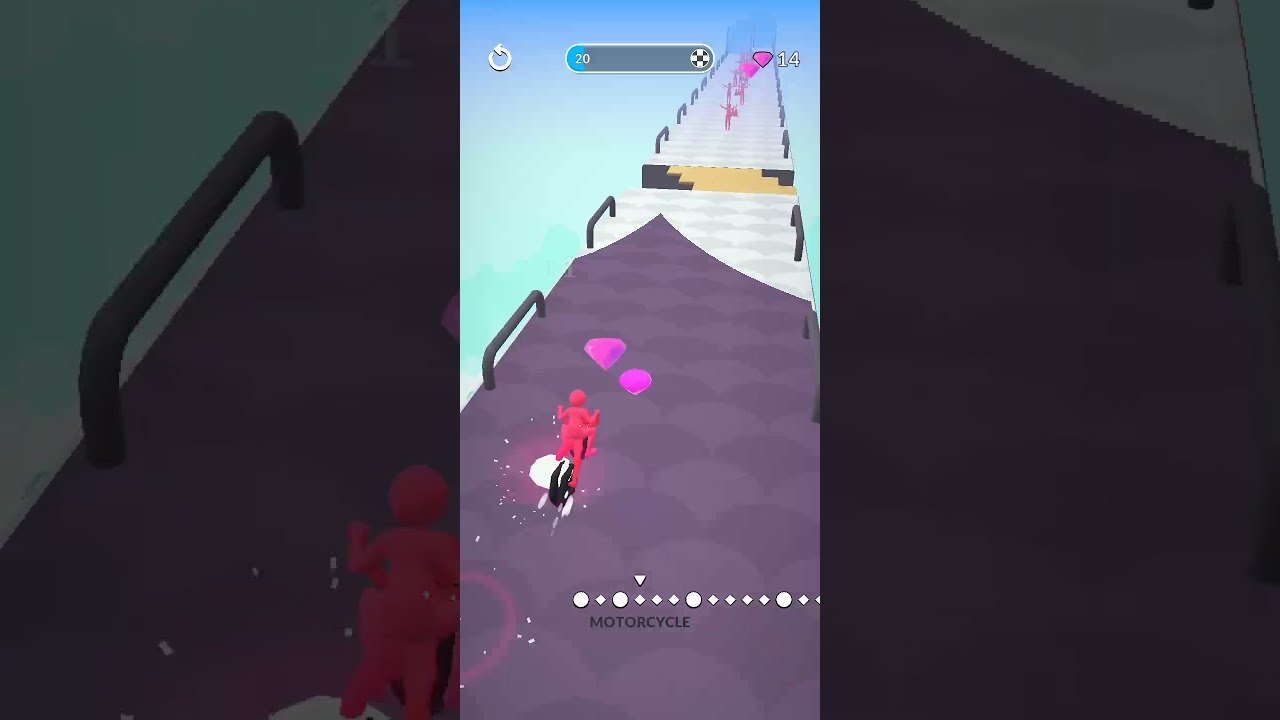 Some of the best vehicles are the more expensive ones so you'll have to save a lot of diamonds first.
Next, you might be interested in buying some gifts as well. Gift boxes give random rewards and even though they're cheap you'll be surprised at the rewards you'll receive once you open one.
Go ahead and indulge yourself with all the rewards that you want from saving up all those diamonds.
Watch Ads and Double Your Rewards
Here's a little secret that I want to tell you if you want to earn more rewards. At the end of each level, you'll be prompted with an option to watch an ad to double your rewards. Tap the option and a short video would pop up.
Watch the video and wait until you get a notification that you received the rewards. It's that simple. You can even double the reward that you've received by watching even more video ads.
If you want to have that new vehicle so bad, this is the best and fastest way to get them without breaking a sweat. No harm done with the game and you get all the rewards you want.
Conclusion
Human Vehicle might sound absurd when you think about it but the mobile game is honestly one of the most fun games that I've played for quite some time.
Learning the tips mentioned above has helped me get the prizes that I want to fully enjoy the game. I hope you also get to enjoy the game the way I did by checking out the tips and applying them in the game.