Fun, challenging, and addicting. These are the words that best describe my experience when playing Moto X3M – a dirt bike racing game on mobile. I've downloaded and played the game and found it very enjoyable.
The game has a fun mechanic that lets me flip my bike up in the air. The ultimate goal is to get to the end and though that might seem very easy – spoiler alert – it's not.
To help you reach the finish line, here are some of the things that you need to know like how to control your bike, how to flip, how to use nitro boost effectively, how to unlock skins, and more with my guide below.
Play a Fast-Paced Dirt Bike Racing Game
Learn to Control First
Watch the Clock
Practice Is Key
Unlock Skins and Other Rewards
It's Okay to Lose a Life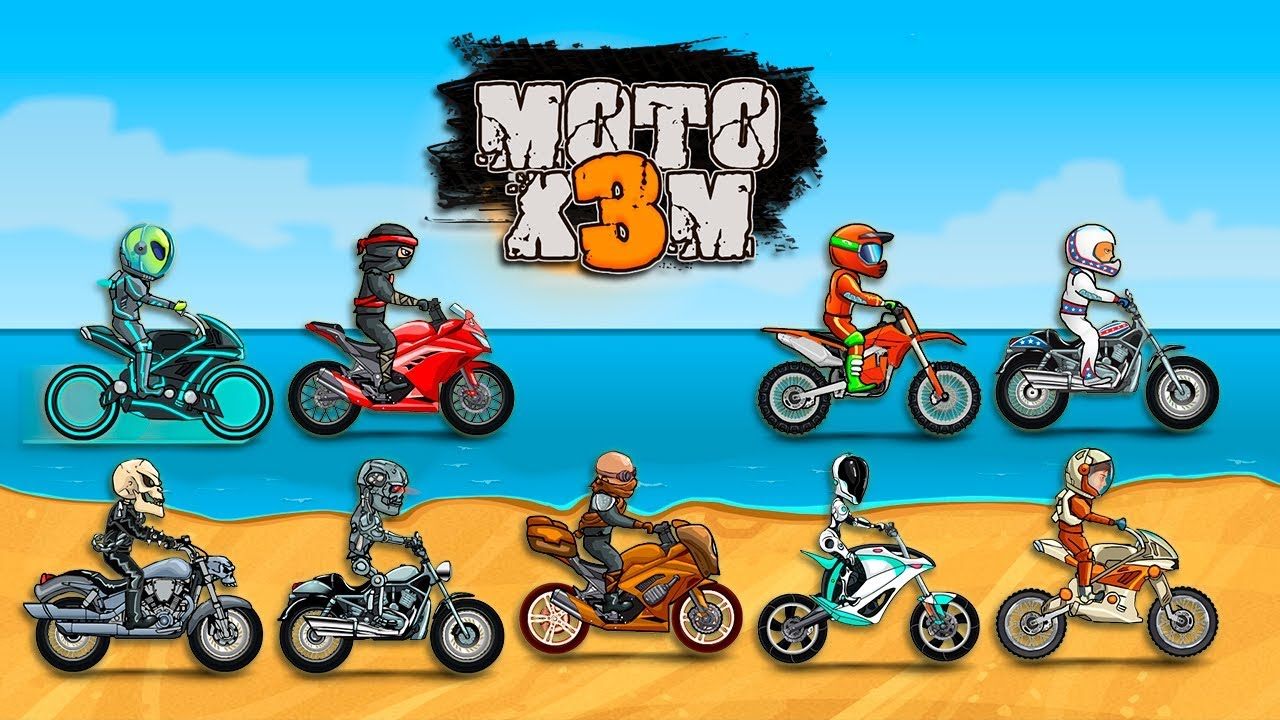 Play a Fast-Paced Dirt Bike Racing Game
Moto X3M is a fast-paced dirt bike racing game from Coolmath Games where players need to get to the finish line as fast as possible. While the main objective of the game is simple, it is not an easy feat to do.
Players will encounter different obstacles and have to contend with steep hills and realistic physics.
Getting to the finish line is just one of the few main goals in this game. Performing stunts and how you get to the end as fast as possible will also net you high rewards.
In some levels, you'll find it more difficult while in others, it's easy to get the 3 Stars to pass the level.
Where and How to Download
Before we get to the tips and tricks on how to play, let me tell you first how you can download the game. Moto X3M is available for download on the mobile platform through the Google Play Store and the App Store for Android and iOS devices.
Search for the title of the game and tap "Install" or "Get". Wait until the game is fully installed on your device. You may want to set up your payment options if you plan on supporting the game through in-game purchases.
Once the installation is done, tap "Open" to launch the game. You may also connect your social media account or your email address to create a new account.
Learn to Control First
A lot of new players make this mistake right at the start of the game. Since the goal of the game is to get to the end as fast as possible, players often make a mad dash toward the finish line and end up tumbling down or crashing onto different obstacles.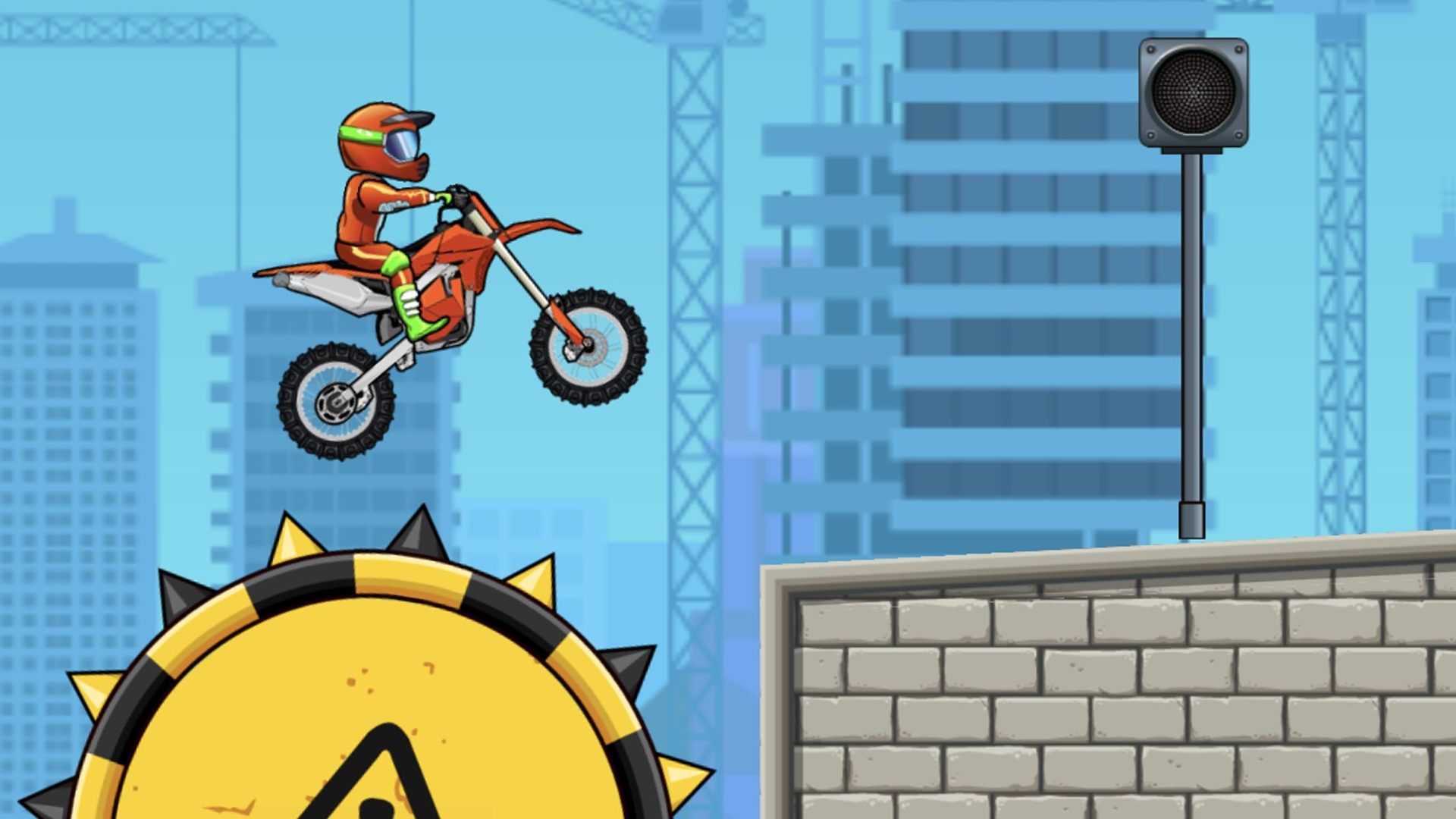 This ends up taking a lot of extra time to reach the end. While this may be a good strategy, this is only for those who have experience. The best way to handle this strategy is to learn how to control your dirt bike first.
It may be hard to do but practice is the key. I suggest learning how to lean forward and backward to control your speed. Don't lean too far or you'll end up tumbling down.
You may want to slow down a bit at first especially when you're about to head towards an obstacle. Once you get around the tough areas, you can sprint towards the finish line.
Flip Around
The race towards the finish line is key to winning the game. Many new players want to get to the end as fast as possible to earn the coveted 3 Stars. However, this doesn't happen a lot as you'll find yourself hitting road bumps and obstacles as you speed your way to the end.
One good way to mitigate this is by learning to flip. Flipping is when I make my dirt bike launch up and flip in mid-air to cover a lot of ground. This maneuver often provides a lot of points and helps me traverse the map even faster.
Sometimes, it is even a good way to go over difficult and large obstacles. Incorporate flipping your dirt bike in most of your games and you'll realize how helpful this trick is to win more games.
Watch the Clock
The game only takes a few seconds to finish. These precious seconds are enough for you to either win the game or fail miserably.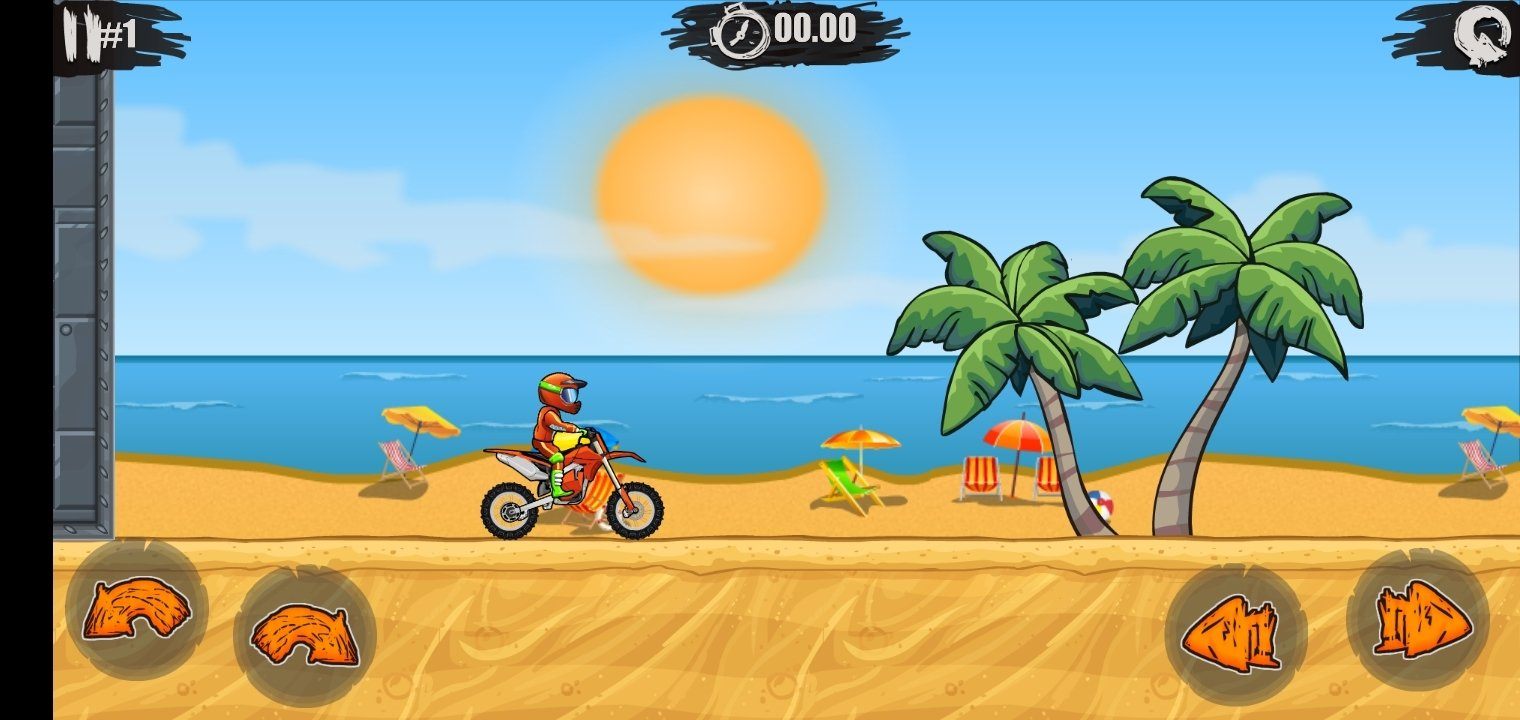 Many new players tend to take their time in running through each level and instead of hustling, they often find themselves trying to move their way uphill. Some might even be practicing their skills early and that's okay.
Just make sure that you're aware of the ticking timer at the top of the screen and move as fast as possible to the end. Try to have some urgency when playing the game and watch the clock.
Getting to the end as fast as possible and beating your record would mean more points for you to earn.
Collect Nitro Boosts and Use It Effectively
Throughout the entire game, you'll find yourself collecting different things. There are two things that you'll most likely encounter during the early stages – stars and nitro boosts. Stars are important but Nitro Boosts can help you win more games.
Never forget to collect these boosts by driving through them. Nitro boosts allow you to give yourself a turbo jump that would cover great distances. If you want to get to the end fast, use nitro boosts effectively.
Some might suggest that you use it at the start of the game but I would rather recommend that you use it near the end to save more time.
Practice Is Key
Moto X3M is a skill-based mobile game and while the premise is easy to understand, the mechanics of the game is quite complicated.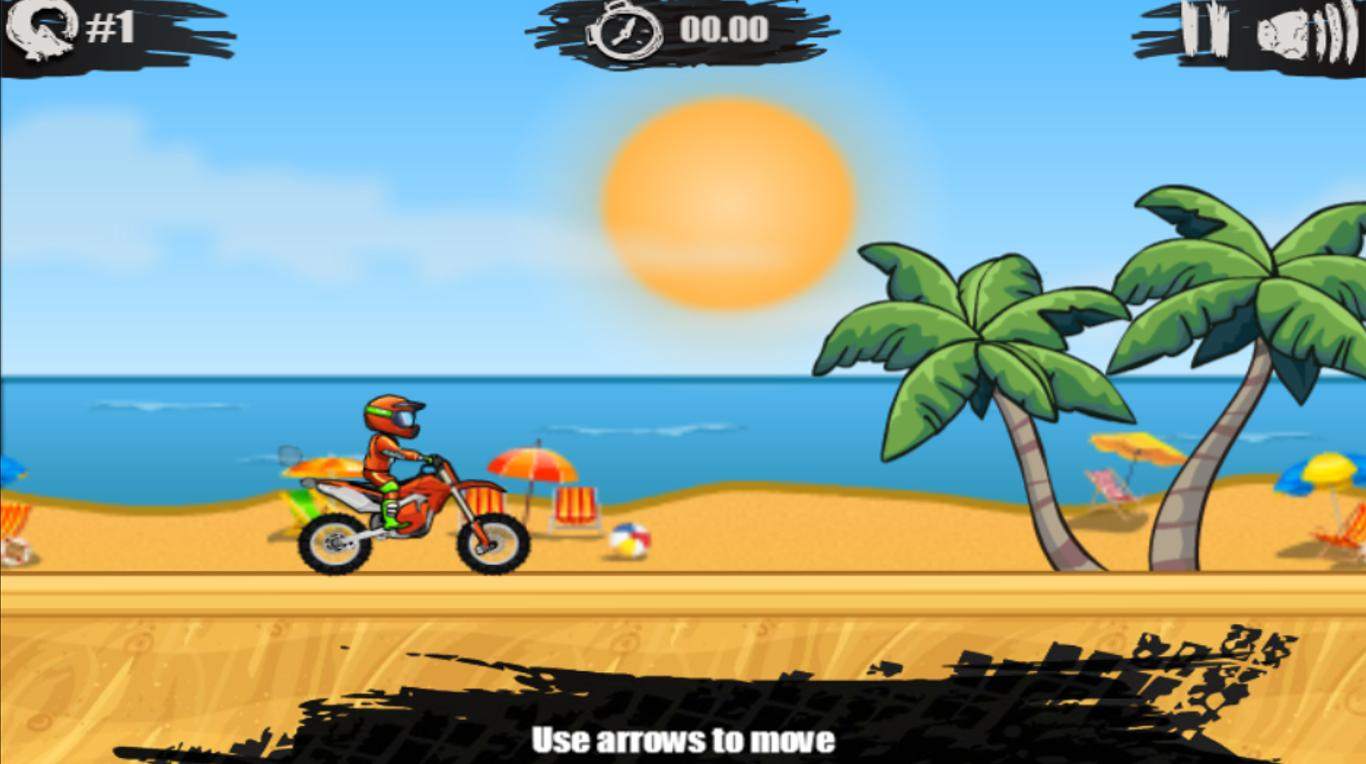 As I've mentioned before, practice is key to mitigate the steep learning curve of the game. It is a very rewarding experience to learn the mechanics of the game.
You'll be able to perform stunts and get to the end as fast as possible with your hard-earned skills.
There's a lot of room to grow as a player in this game so I suggest that you start practicing your flips, stunts, and control.
Don't Be Discouraged
I've played the game for quite a while now and in the early stages, it can be very frustrating. I always end up crashing the bike or failing to get to the end within time.
Many players can share my experience and frustration but having said that, don't be discouraged from learning and playing the game. Give yourself time to make a lot of errors in the early stages of the game but learn from them.
It's okay to fail sometimes and fail some more especially when you encounter some difficult stages. At the very least, you're learning from experience and you can always try again.
Unlock Skins and Other Rewards
Moto X3M Bike Race Game offers a lot of rewards just by simply playing each level. Most of these rewards include free cosmetic skins. There are also challenges that you can accomplish at every level that will also give you a lot of prizes.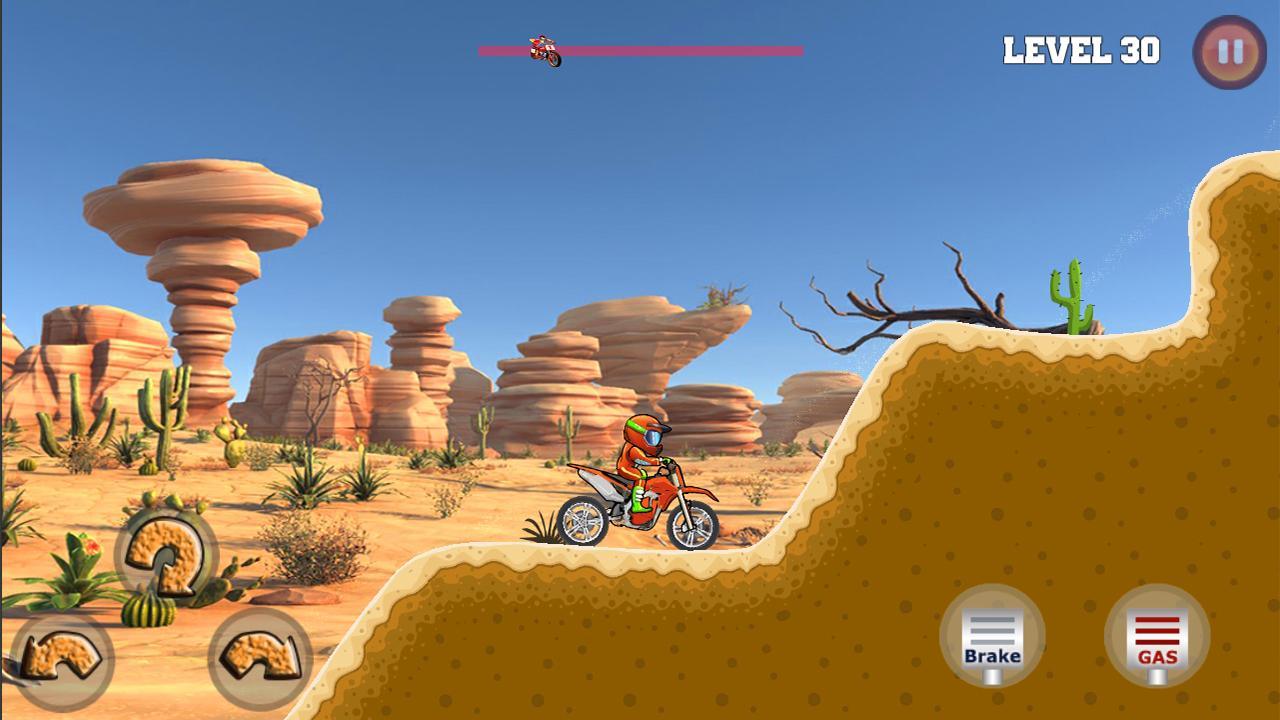 Check out these challenges and unlock more rewards as you go. Play more games to get even more prizes. All you need to do is to collect the stars along the way to beat each level and rack up some points.
The more points you have, the more prizes get unlocked. Have fun with new motorcycle skins and ATVs.
You may also purchase some of the exclusive skins through the in-game store if you want to support the game.
Join Events and Get Exclusive Skins
One thing I noticed with Moto X3M is that they often hold a lot of in-game events. Most of these events are tied to holidays.
Make sure to check the events within the game for a chance to get exclusive rewards such as the Pumpkin or Skeleton Bike during Halloween and the Santa Rider during Christmas.
Don't forget to join in these fun events.
It's Okay to Lose a Life
Whenever you die or hit a trap or obstacle, you can always go back to where you died and continue the game.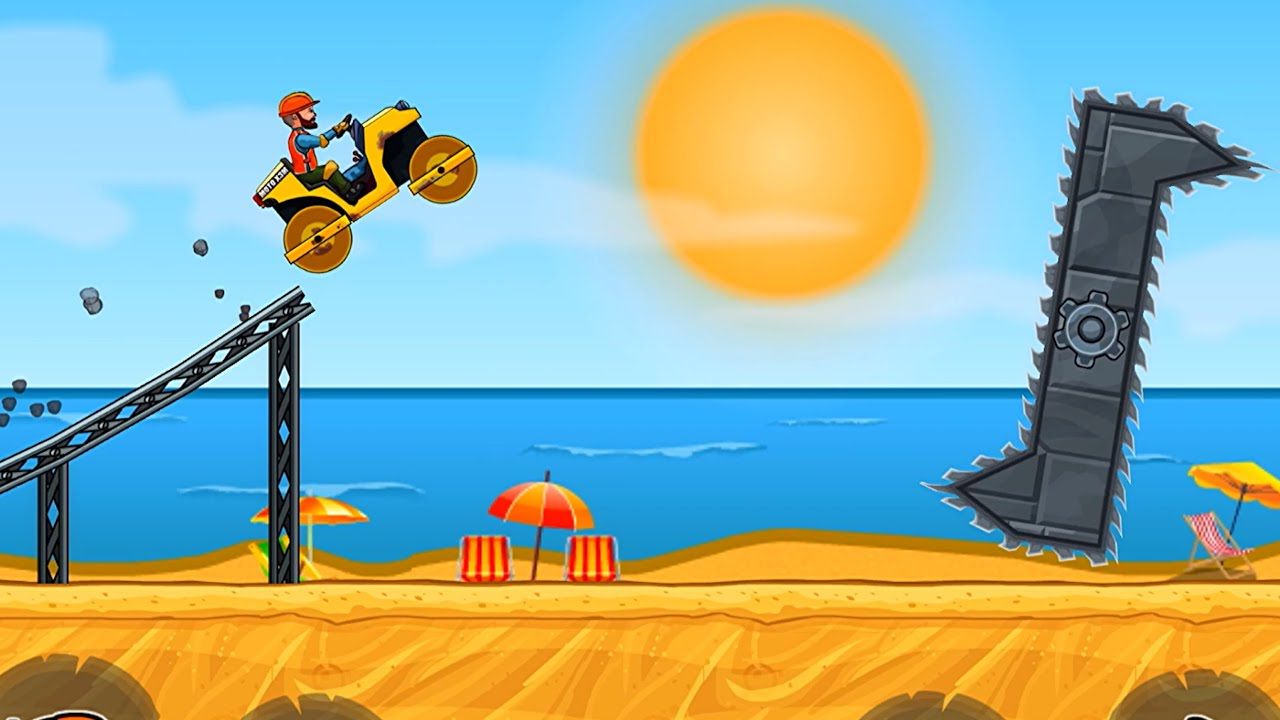 However, dying within the game will cause you to lose a precious star so always be careful when you're driving around traps and obstacles.
Restart If You Must
Having said that, it is best that you'd rather restart the level than lose a star if you want to play perfectly.
Both options are good and it is up to you to choose whether you want to continue the game and risk a star or restart the entire level.
Conclusion
As one of the most popular bikes riding mobile games around, I had a lot of fun playing Moto X3M. Not only does it have some of the most beautiful graphics, but it also has one of the most enjoyable mechanics that reward you for investing in the game.
Check out Moto X3M today and be sure to follow the tips mentioned above.