Real-time strategy games often need a lot of dedication and time to play. If you're looking for a good mobile RTS game to play, I suggest you check out Magic Rush. It has everything you need involving strategy and combat.
Magic Rush is a strategy game that lets me combine skill-based gameplay and strategy by using different heroes. In this game, I get to gather a colorful set of characters, each with their own unique set of abilities, as I go on an unforgettable adventure.
Learn about Magic Rush, how to play the game, where to get diamonds, and more with my guide below.
You Call the Shots
Building Your Team of Heroes
Utilize Your Gold Properly
Follow Quests and Complete the Daily Activities
Invite Facebook Friends and Earn Stamina for Free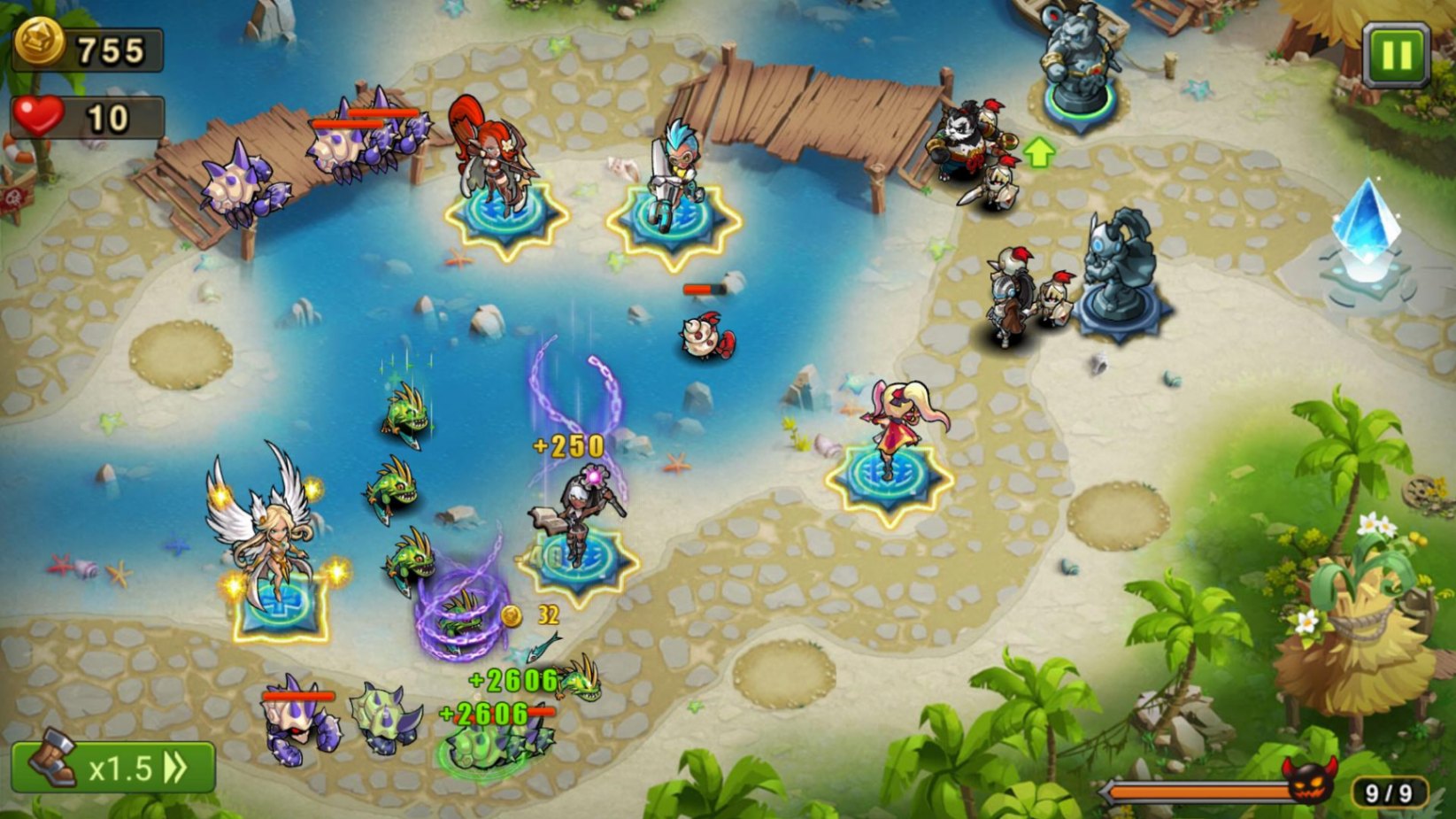 You Call the Shots
One thing that I like about Magic Rush is the ability to aim my skill at the enemy. Many other mobile RTS games do battles automatically. I rarely have any impact on how the battle would play out.
With Magic Rush, I get to call the shots and aim my skills at certain enemies. I get to choose the targets or the direction of the spell that I want to cast.
Whether it is to silence the enemy or knock them out, I get to determine my fate in battle. This also applies when I want to heal my units or prevent enemy skills from harming my army.
There are countless other things that I can do in battle, all thanks to this mechanic. This brings a lot of strategy to the game, making Magic Rush such an amazing RTS to play on mobile.
Getting New Heroes on Magic Rush
The next step to understanding Magic Rush and learning how to improve your gameplay is to know where to get new heroes. It is very easy to get new heroes in this game. All I had to do was collect enough soul stones and go to the Wishing Pool to summon the hero.
I then get the hero that I want by tapping on to them, and if I have the required amount of soul stones to summon the hero, I can buy them and add them to my team.
I can then start playing the game and complete different challenges and stages to earn experience and level up. The more I level up, the more soul stones I earn, which will help me acquire more heroes to join my team.
Building Your Team of Heroes
Magic Rush is all about building the right team of heroes. It is important that I get to understand how each hero works and how their skills affect the battlefield.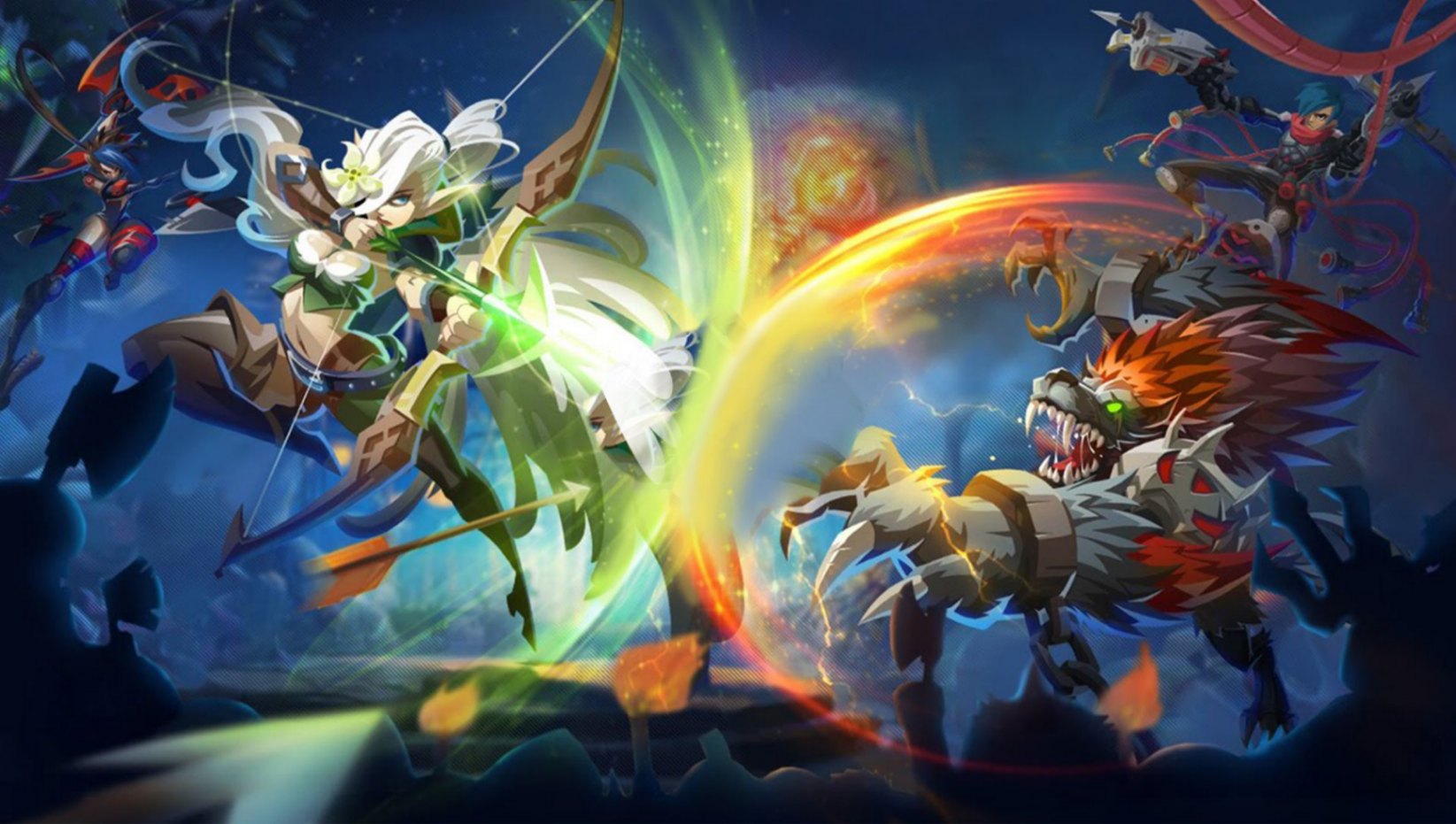 The best way to understand all of the heroes on my roster is to try them all out in battle. This is the only way that I can formulate a strategy with the different rosters that I have in mind.
Not every hero in this game synergizes well with each other, and that's okay. However, other heroes are far better when they are paired with a certain hero.
The only way to know this is to play each hero and try to experiment with their skills before acknowledging their importance to the team. Go ahead and try every hero on your roster.
Where to Find the Powerful Legendary Heroes
There are different tiers of heroes when it comes to their power level and impact in the game. The most powerful tier is the Legendary Heroes, which are also very rare.
These heroes can only be acquired through the Wishing Pool, and even then, they aren't usually up for grabs. Another way to get these Legendary Heroes is through events.
Events occur regularly in the game, so it's best to keep in touch with the game, so you'll know when the next event will happen. Be prepared for these events as these are the best way to acquire these Legendary Heroes.
Utilize Your Gold Properly
Gold is the quintessential currency in the game. It is our primary source of income and is used in many different ways. It can be used to purchase new items.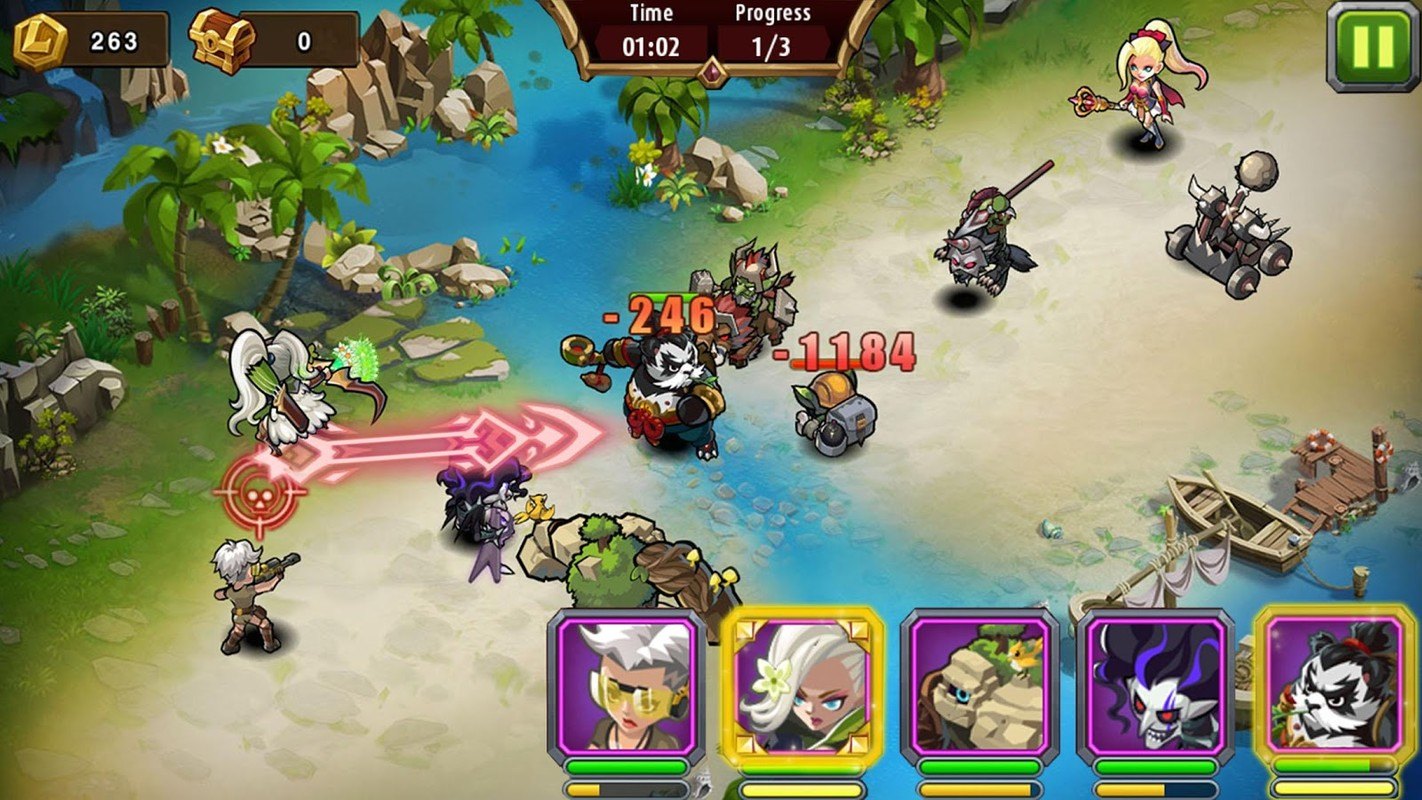 It is also used in leveling up the skills of my heroes. It is very critical to know where to earn gold, but it is even more important to know how to spend it properly. Prioritization is key to utilizing your gold properly.
Focus on leveling up your hero's skills first before spending the rest of your gold on other things like items. If you're short on gold, there are chests on the map that you can tap to open that will reveal a small amount of gold.
It may not be enough, but it can sure add up to help you in the long run. Still, the best way to earn gold is to play the game.
Replay the Completed Stages in the Game
There are three types of stages in the game – Normal, Elite, and Legend. Normal stages often provide the usual experience and runes for your heroes. Elite stages provide me with the same rewards but will also have the chance to give me soul stones in the process.
Not all Elite stages reward me with soul stones, but there is a chance. This is the reason why I always replay the stages that I've completed in the game. Apart from gaining experience and runes, I also get even more experience and soul stones that will help upgrade and evolve my heroes.
You can repeat stages you have finished with 3 stars. Complete a certain stage without any of your heroes dying to get 3 stars, and you can repeat the stage later on.
Follow Quests and Complete the Daily Activities
There are a lot of things you can do to earn diamonds in the game for free. While they may not be enough to have a solid impact in the game, I can still collect and save them for better things later on.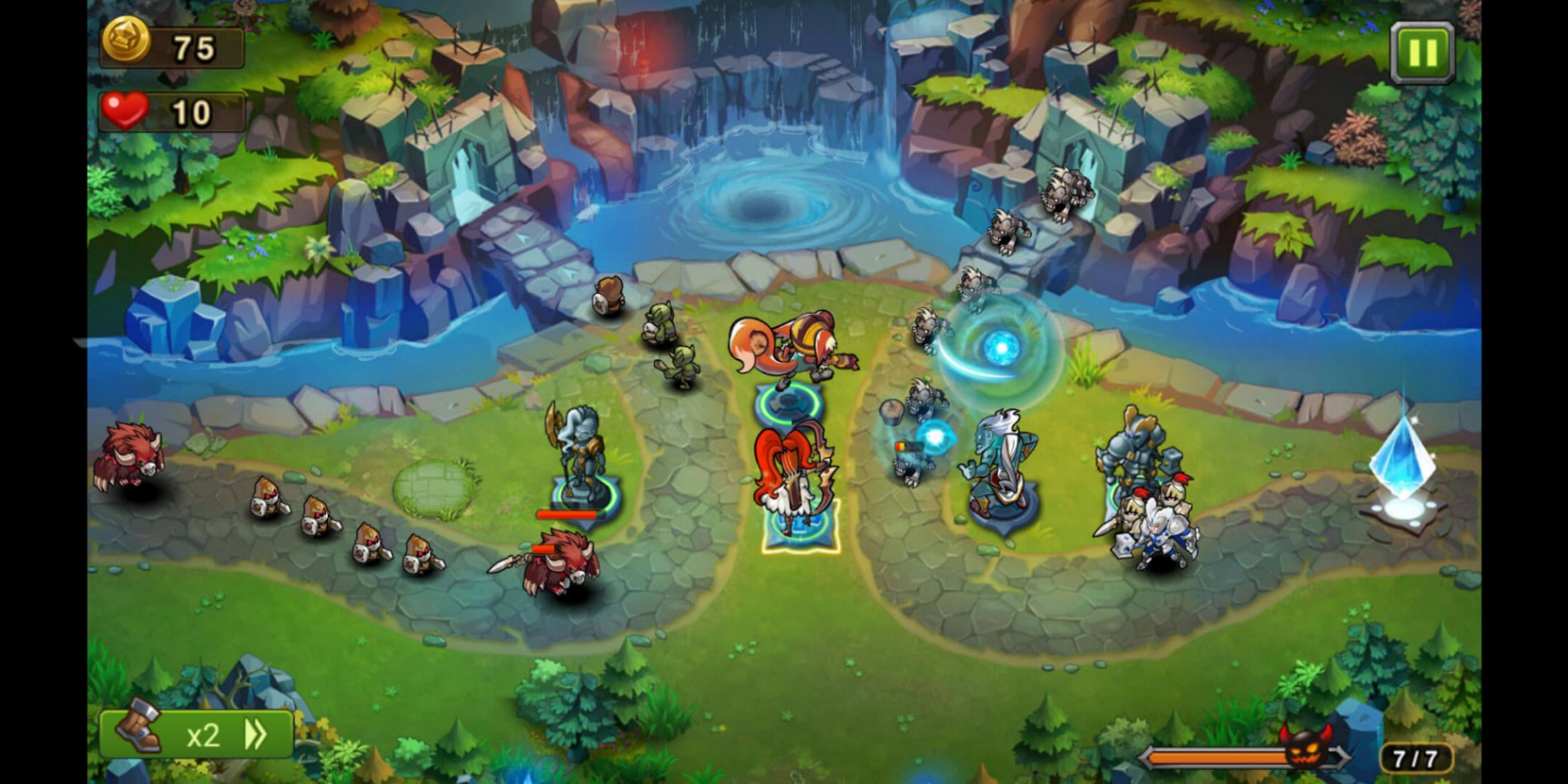 The best way to earn freebies, including diamonds in the game, is to follow and finish the quests. The campaign is the perfect game mode for helping me complete different quests.
There will be a lot of quests within the campaign, so you'll have to persevere to complete them.
Daily Activities are another method of earning freebies which can include diamonds. Complete all the activities on the list every day, and you'll get a myriad of rewards for your heroes.
Check Out Diamonds Chests to Get Diamonds
The most obvious method of getting diamonds in the game is to open Diamond Chests. I recently earned my free Diamond Chest in the game, and it contained a few diamonds for me to use. However, I decided to hold on to it since I don't need to spend a lot of it for now.
Another way to obtain Diamond Chests is through the Diamond Chest draw, where I have a high chance of drawing a Diamond Chest and could even get a new and powerful hero on my team.
Check the game out every two days, and you'll get a free Diamond Chest every time you log in. I was able to get around 258 diamonds in the early game by doing this method. Coupled with the other tips mentioned above, you should be able to get a lot more diamonds in no time.
Invite Facebook Friends and Earn Stamina for Free
Stamina is another key feature that will let players continue to play the game. Every action I make in Magic Rush will require Stamina, and if I run out of Stamina, I have to wait for the game to replenish it.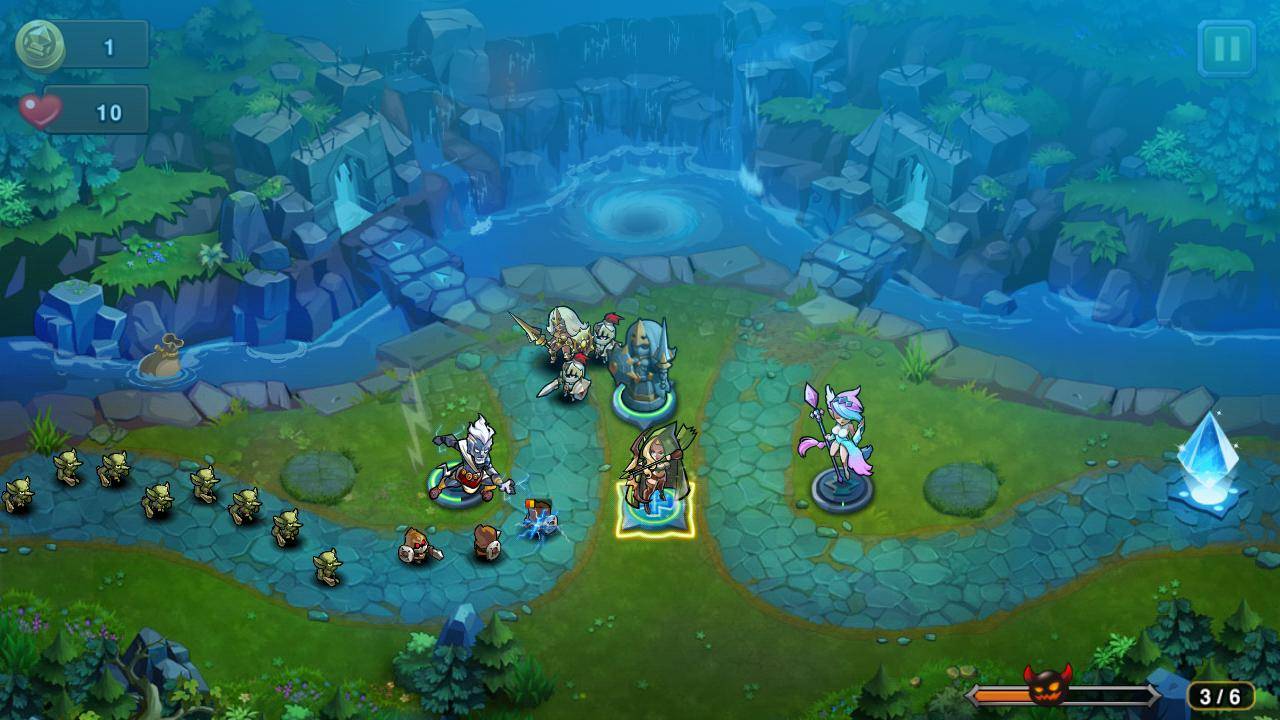 There is another way to earn Stamina for free, though. At the start of the game, I get to log in using my Facebook account.
This also allows me to add my friends on Facebook, and if they play the game, I can send and receive Stamina from my friends for free.
I was also able to receive another set of rewards by following the official Facebook page for the game.
Join an Alliance and Make New Friends
Apart from Facebook, Magic Rush also has an Alliance feature where I can meet other players and make new friends. Joining an Alliance helps me learn new things in the game.
It has even helped me receive new rewards, and sometimes, the people within my Alliance often give me gifts.
Try to ask for suggestions on what to do with the game, especially if you are still new and most Alliance members will often help you start the game strong.
Conclusion
With so many strategies involved in playing the game, Magic Rush is a one-of-a-kind mobile RTS game. It has all the elements that make RTS games good, and I hope that the tips above will help you play better and get the best heroes in the game.
Check out Magic Rush from the Google Play Store or the App Store.