Have you ever had trouble with your kids especially when it comes to a doctor's appointment? It's just one of the many frustrations I had as a parent. It was difficult when my kids didn't understand the importance of going to the doctor's clinic.
Fortunately, I had the help of a mobile game called Doctor Kids. Doctor Kids is a mobile game developed by FM by Bubadu where I and my kids can play a doctor who helps children with their sickness through playing minigames.
Whether I'm driving the ambulance or helping treat different kids with illnesses, it's always fun to play doctor. Here are some of the things that you'll learn while playing Doctor Kids including how to get stars, how to unlock more features, and more with my guide below.
Learn More About Medicine in Doctor Kids
Choose from a Wide Variety of Medical Procedures
Examine the Patient Thoroughly Before Doing Anything Else
Complete Different Tasks to Collect Stars
Smooth and Easy User Interface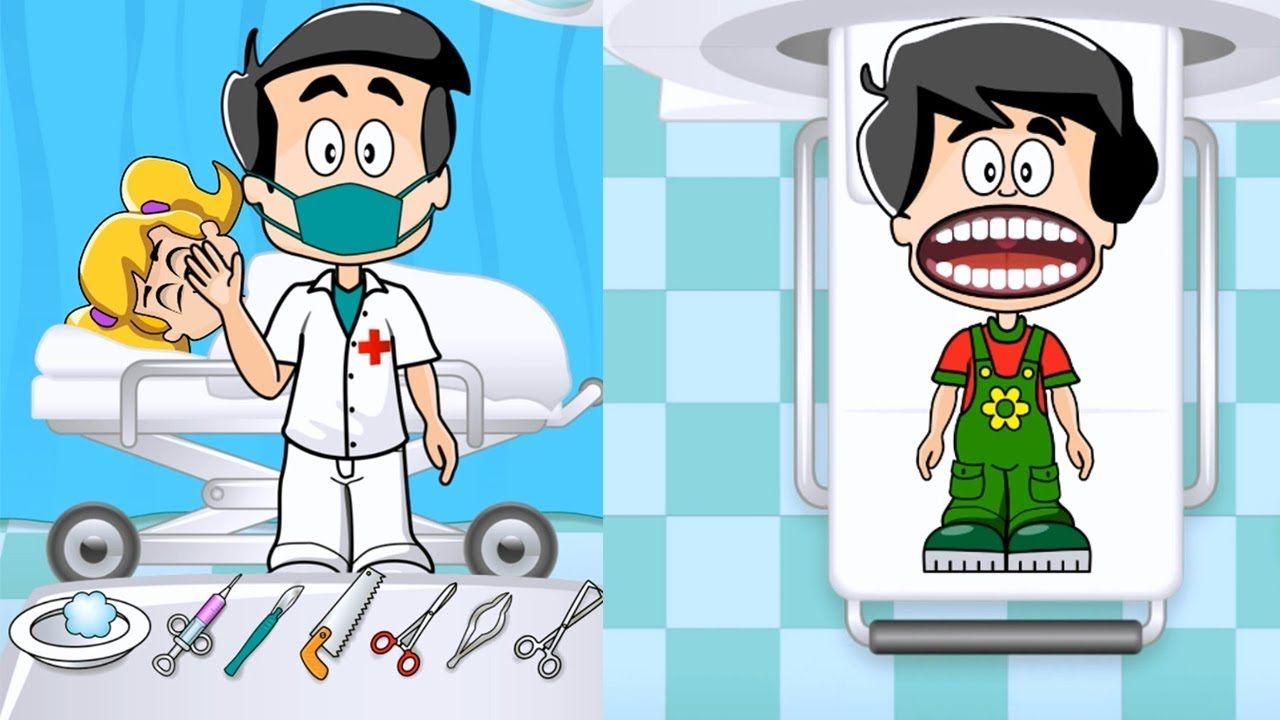 Learn More About Medicine in Doctor Kids
If you're one of the millions of parents who have to try and convince their young kids to go to the doctor's clinic, Doctor Kids is a great way to introduce to them the importance of a doctor's visit.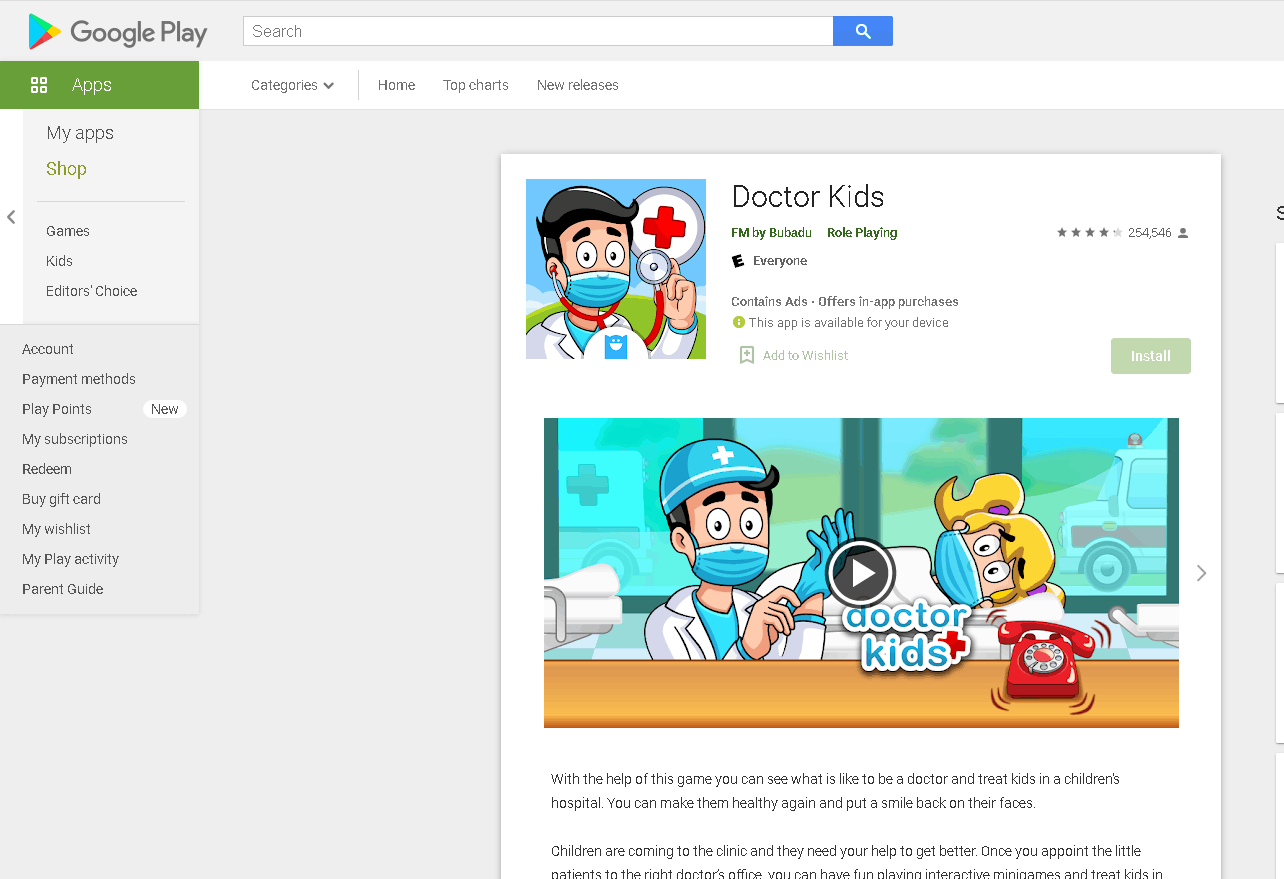 Doctor Kids is a simple mobile game with lots of minigames to play with your kids. Whether you are appointing patients to the dentist or using the X-ray machine to scan bones, there's always something new to learn and discover.
The game also features beautiful HD graphics and a user interface that is very simple to navigate. There's more to discover within the game so make sure to download it today.
Downloading Doctor Kids
Doctor Kids is exclusively available on all Android mobile devices through the Google Play Store. To download the game, launch the Google Play Store and search for the game using the title. Tap Install to begin downloading the game and wait until it is fully installed.
To launch the game, tap Open and you'll be able to play the game immediately. Note that the game offers in-app purchases which allow you to unlock some features.
If you want to support the game, you may choose to link a payment option to your Google Play account and use it to make in-game purchases.
Choose from a Wide Variety of Medical Procedures
While playing Doctor Kids, there are a lot of different patients and each of them has their own medical conditions. This results in a lot of medical procedures that need to be executed within the game.
Many of the conditions will require the player to assess the patient first before proceeding to the next stage. In Doctor Kids, I can appoint my patients to the dentist to check on their teeth or diagnose and heal them from some strange diseases.
I can also conduct lab tests where I can use a microscope to help eliminate viruses and other microorganisms that are making my patient sick. I can also suggest running a hearing test to diagnose a hearing problem or an ear infection with the Xylophone minigame.
Each medical procedure in Doctor Kids is fun and educational which makes it highly suitable for young children. It also helps them get interested in the world of medicine.
Thematic Minigames for Each Procedure
Each medical procedure is done within the doctor's clinic. The procedure doesn't play out the same in real life but that's where the fun lies in playing Doctor Kids. Each procedure includes a thematic minigame.
For example, if you're tasked to do a lab test, you'll use the microscope to look for the virus and eliminate it from the blood sample. A dental procedure lets me clean the teeth and take out the bad ones as if I was the dentist.
There's another procedure where I help the patient receive medicine by catching the medicine through a test tube. Each procedure has its unique minigame which keeps things interesting.
Examine the Patient Thoroughly Before Doing Anything Else
There are a lot of things to do in Doctor Kids. However, the most important thing to remember when dealing with the patient is to examine him thoroughly first before doing anything else.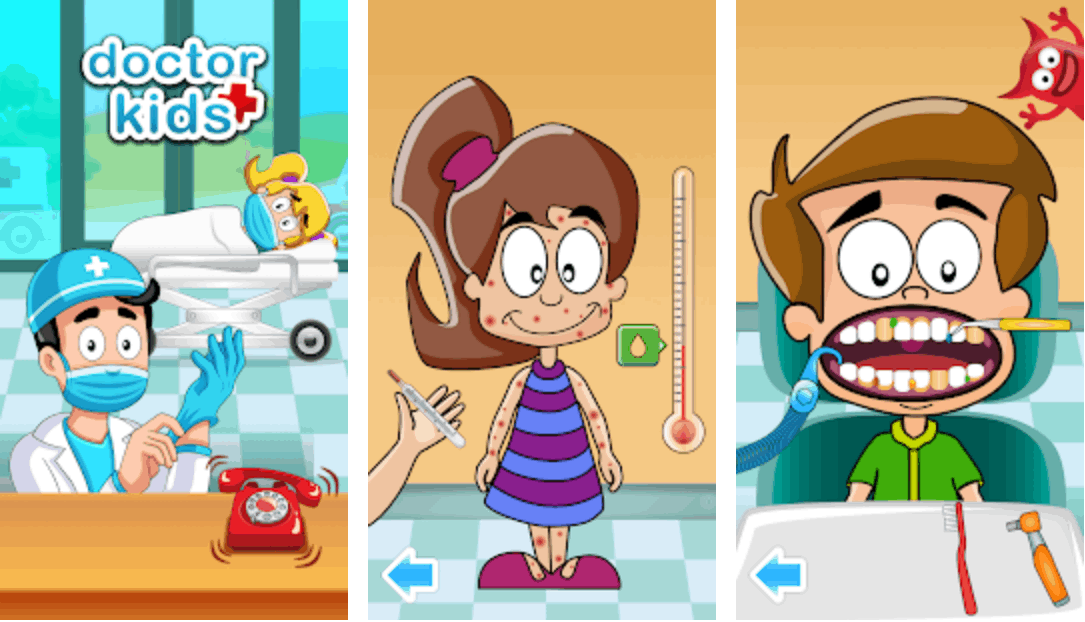 The game provides a chart for the patient which gives me a hint on what to do. Most of the time, I am required to examine the patient first through a stethoscope before doing any kind of procedure.
Make sure that you follow through with all the protocols needed to examine, diagnose, and treat the patient. Once I've fully examined the patient, I can proceed to either clean up the wounds or help eradicate the germs that are infecting my patient.
There are still so many things to do like giving your patients medicine to help them get better. But you'll need to check what you need to do first before anything else.
Follow Each Medical Procedure
As explained above, the best thing that I can do for the patient is understand what they need. The game does provide a lot of hints to what the patient needs to resolve their health issue.
For one, there are hints that tell me if they need the dentist or if they need their blood examined. I won't be able to pick a certain procedure until I choose the right one. Most of the patient's concerns are very easy to discern.
For example, if the patient keeps on pointing at their teeth, they need the dentist. If they have rashes, a quick test with the thermometer will diagnose the patient and I can give them the medication needed to help them feel better.
Complete Different Tasks to Collect Stars
The hospital emergency room is filled with many different patients. Each patient will have unique health concerns that I need to address. Each patient is different and each task is also different.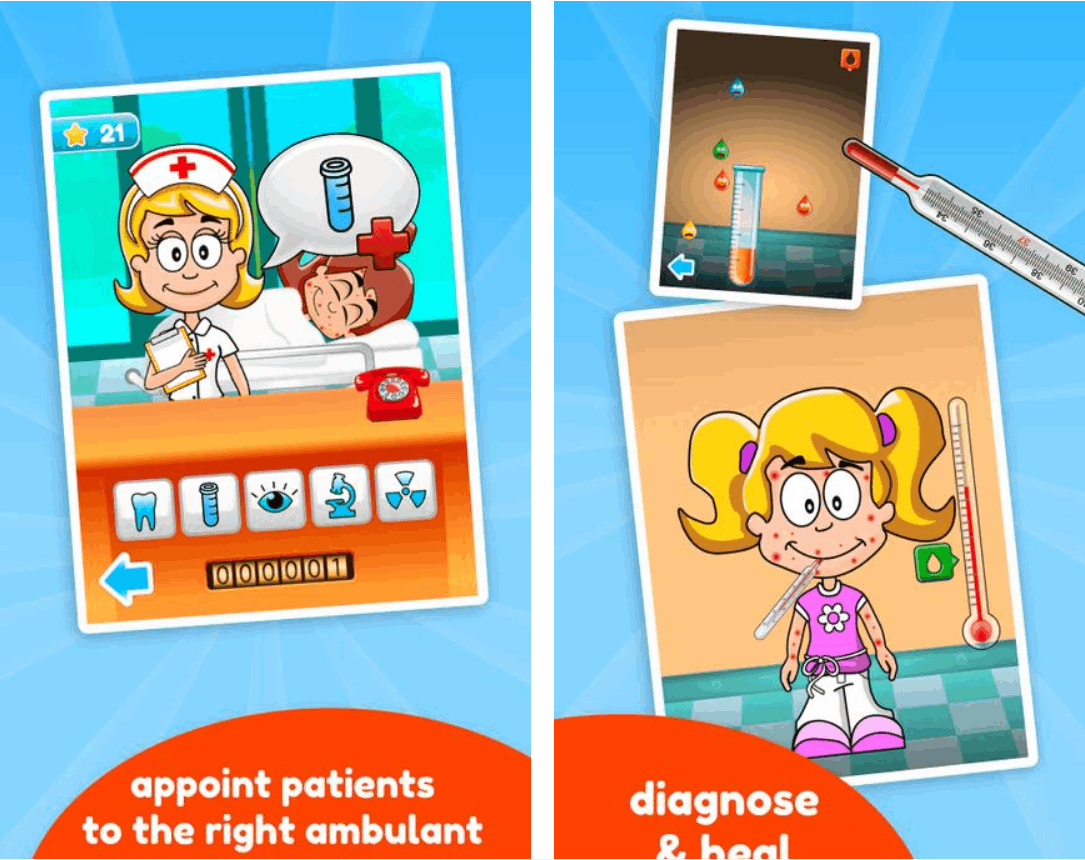 One patient will need to have their blood tested while the other will need to have their teeth checked by the dentist. All of the tasks need to be done for me to earn stars.
Stars are the currency used in the game to unlock other game modes and try out new cosmetic items.
It all depends on how you wish to spend your stars in the game.
Ride the Ambulance
Always answer the phone whenever it rings. It will be an emergency an dyou need to answer to see who needs help. Tap the telephone when it rings to answer it. You will then need to drive the ambulance to get to where the patient is and help them.
You'll perform various tests first to see how the patient is doing and then you also treat them depending on their diagnosis. When you're driving the ambulance, try not to hit other cars along the way.
You may simply go through them if you hit some cars but it will slow you down which will take you more time to get to your patient. Steer the ambulance away from the cars so you'll be able to get to the patient in no time.
Smooth and Easy User Interface
Another great feature that I really like with Doctor Kids is that it has a very intuitive and easy-to-use interface.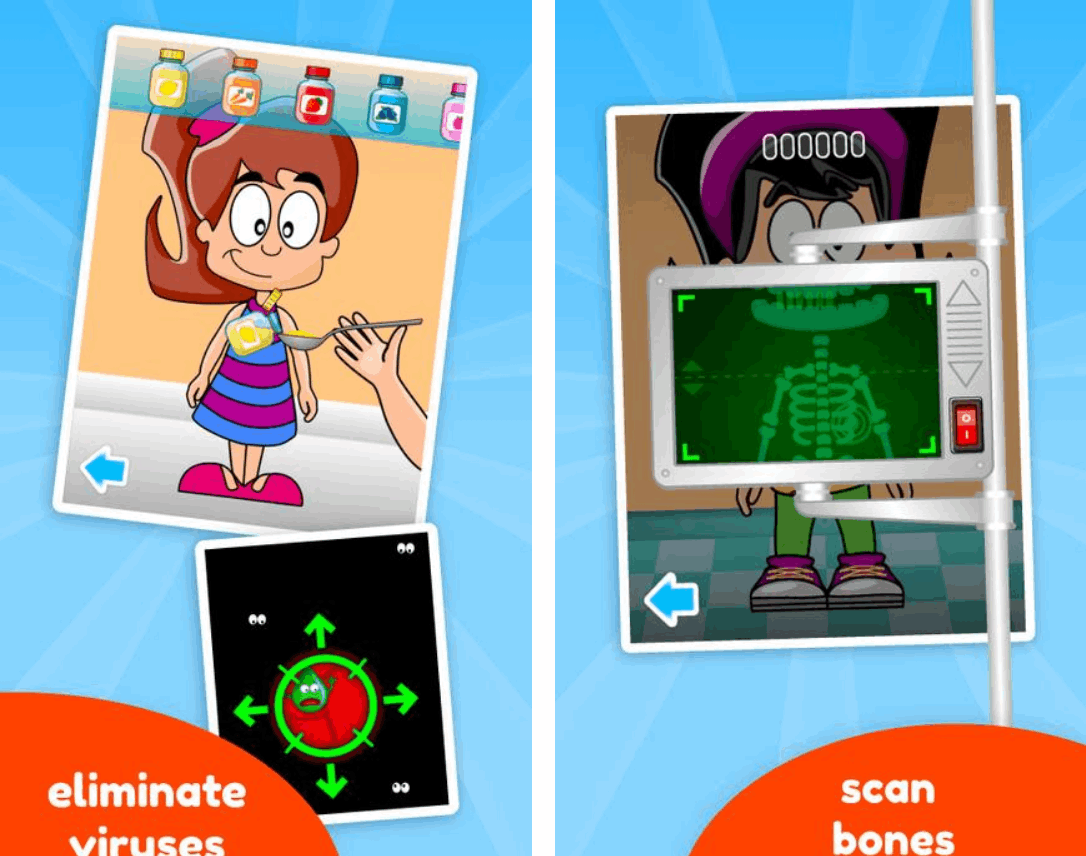 Normally in mobile games, I always have to navigate through complicated menus and options.
In Doctor Kids, the interface is very simple to understand and very smooth to navigate. Everything is on the screen and I can get to the next procedure with just a single tap of a button.
Having this type of user interface makes it easy for me and my kids to enjoy playing the game.
Unlock the Full Version of the Game
All of these amazing features are only the tip of the iceberg. The game that is currently available for download is not yet the full version.
If you want to play the full version of the game without ads and all of the features unlocked, you'll need to purchase the entire game for $4.99 depending on your region. This will also give you 100 stars to use for cosmetic items and you will also have all the minigames unlocked.
All ads will be blocked from the game once you've purchased the full version. If you only want to unlock certain features in the game, you can always pay a certain amount to either unlock some minigames, pay for stars, or play the game without ads separately.
Conclusion
Doctor Kids is a great way to introduce your kids to medicine and help them understand that doctors are there to help people. Many parents who struggle to get their kids to visit the doctor should download this amazing mobile game.
Who knows, you might even inspire your kid to become a doctor someday.